Today we decided to get out of the house for the afternoon and head to Kalk Bay for lunch at the Brass Bell. Kalk Bay is a character filled fishing village on the False Bay Coast. It is about a 10 minute drive from where we stay.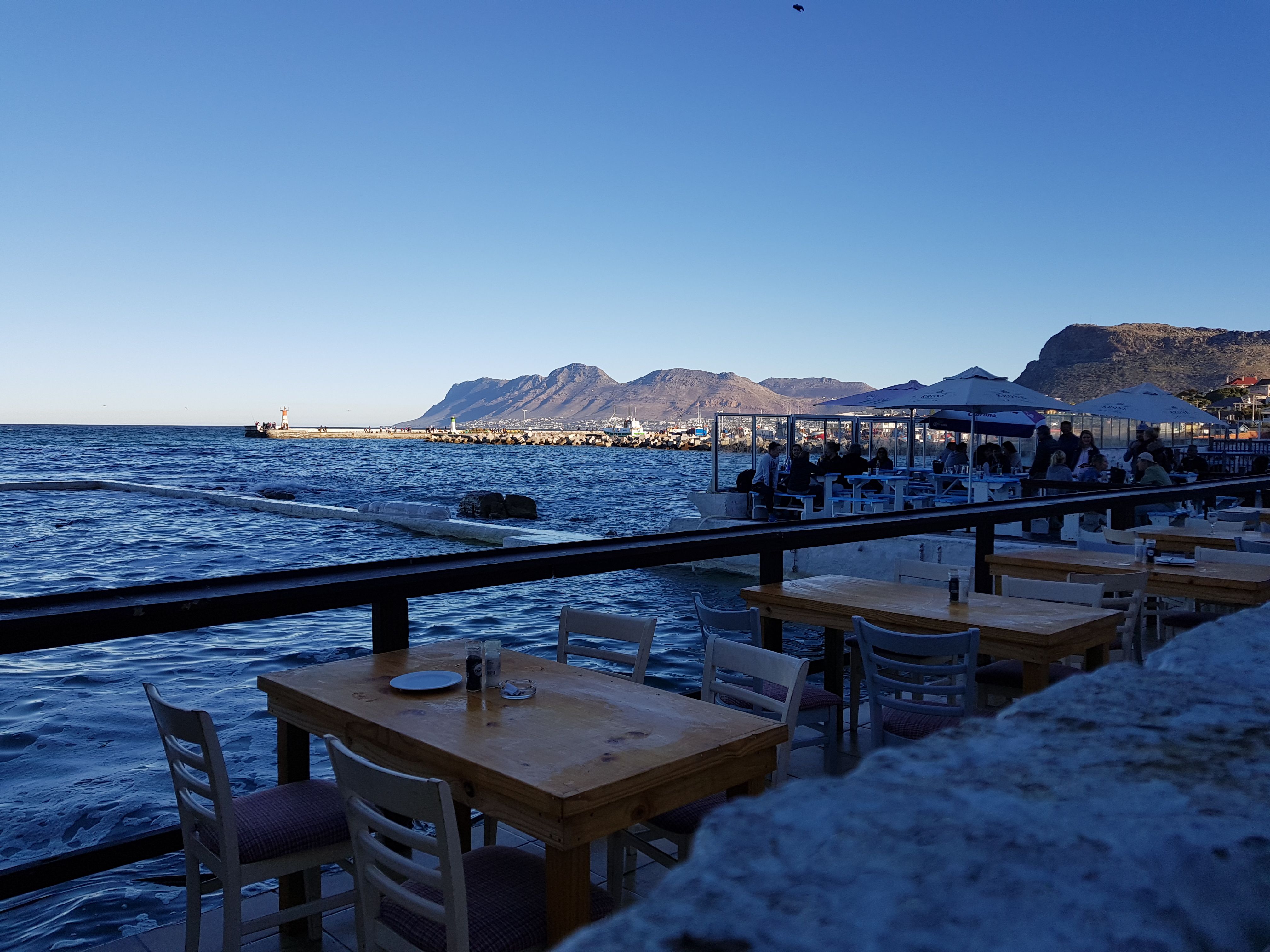 Kalk Bay is one of those places, that no matter how often you visit - it just never gets old...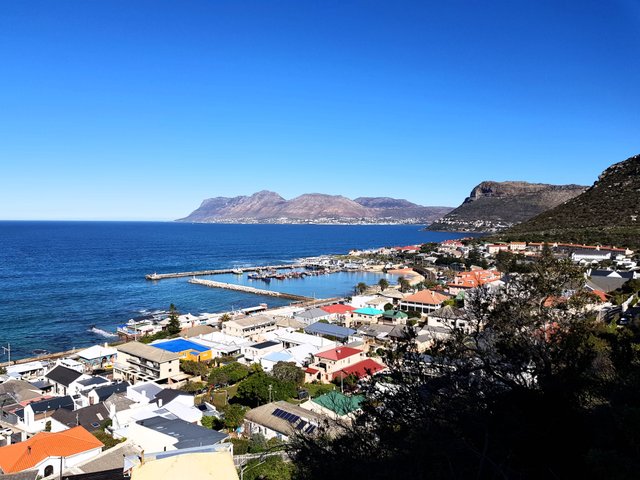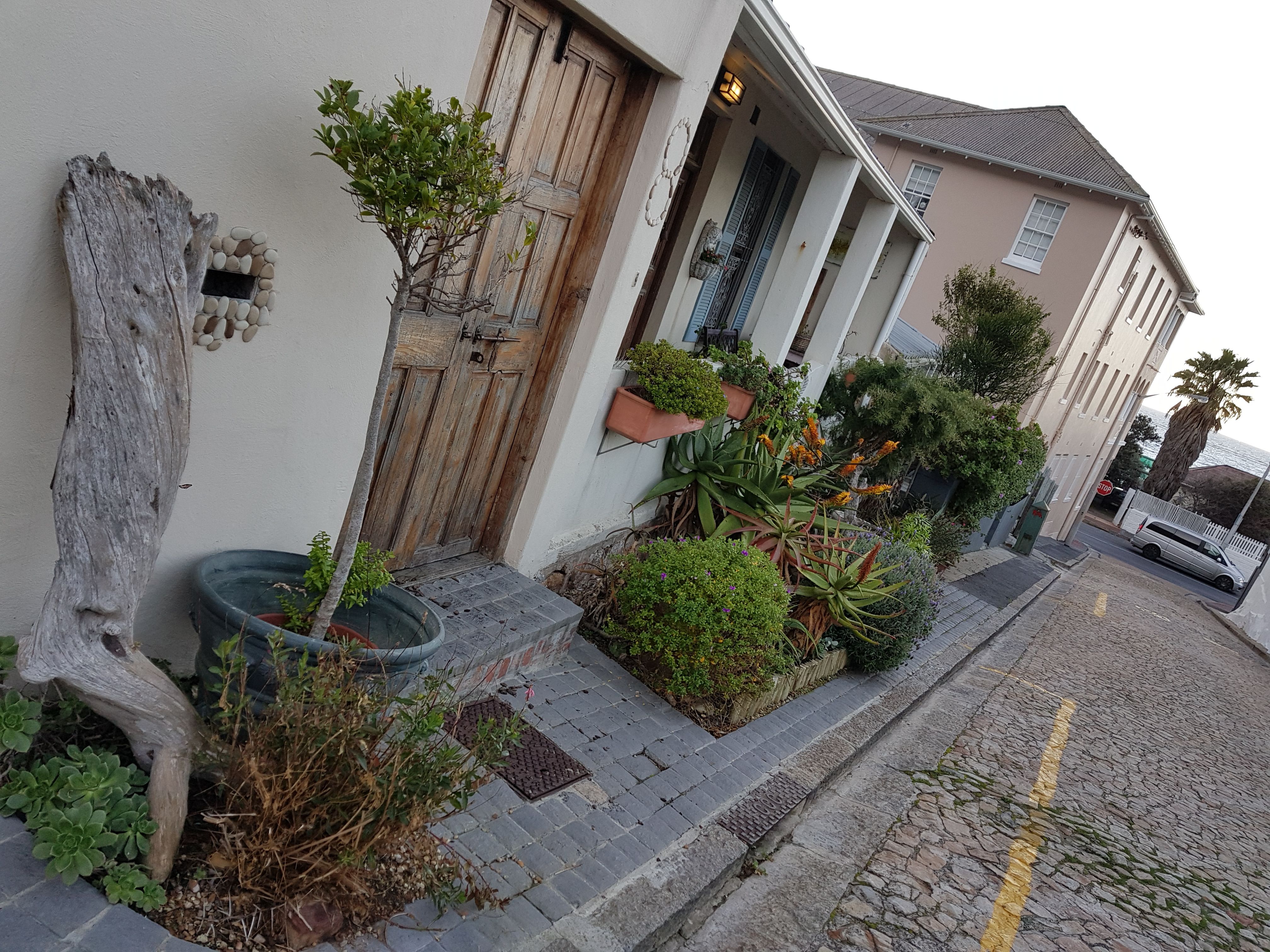 It is such an enormously CHARACTER filled little suburb, you could literally lose yourself for hours, simply exploring...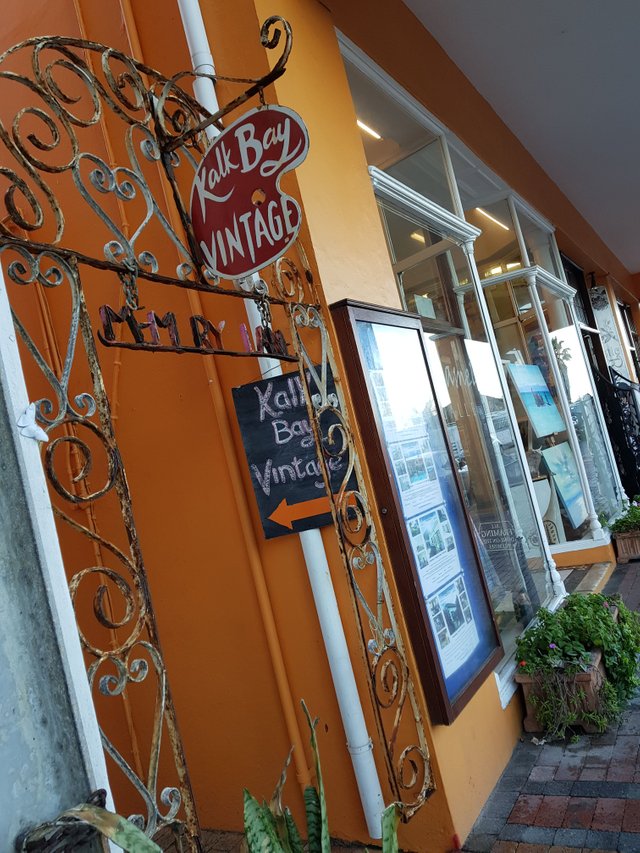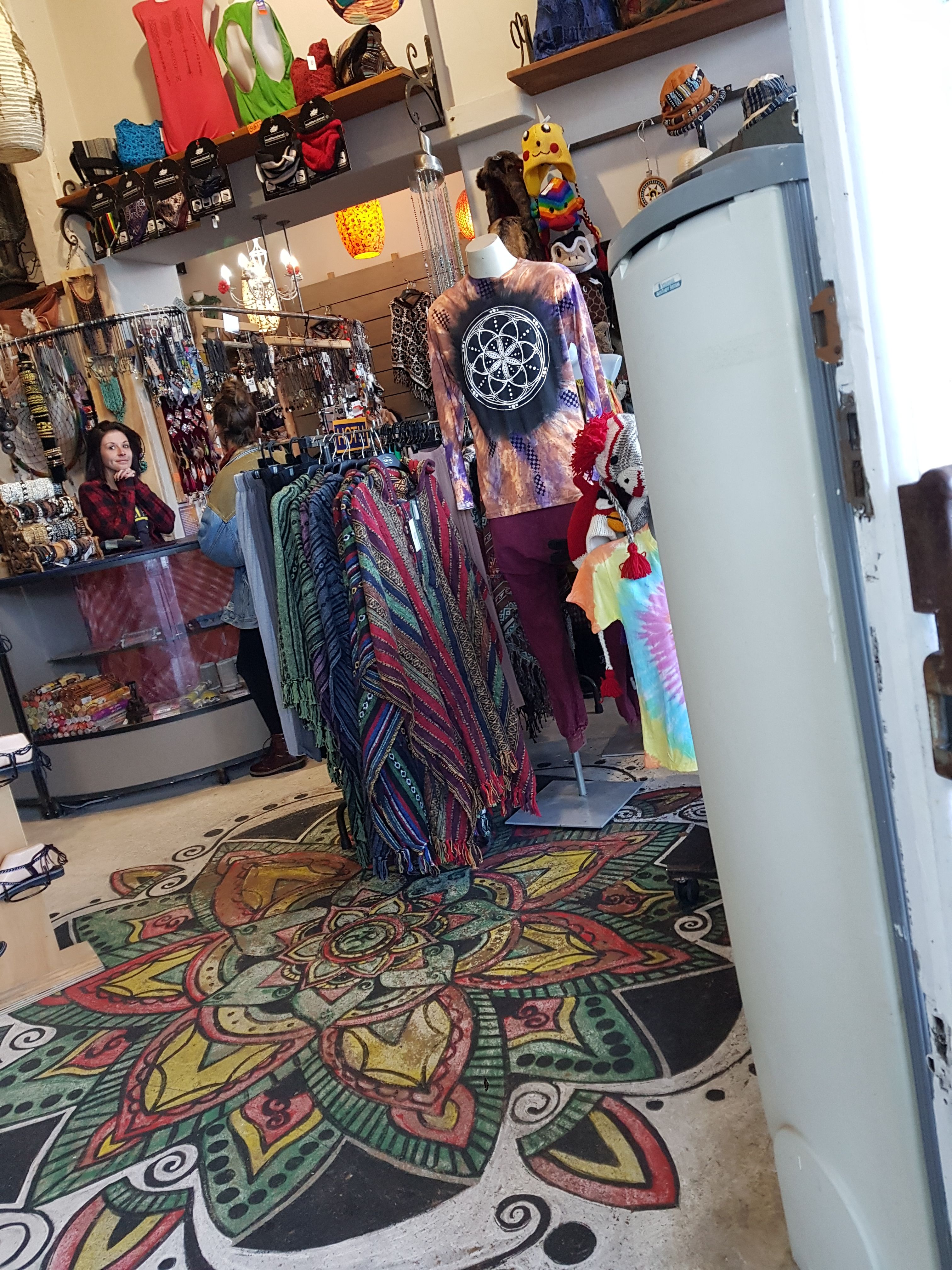 No matter where you look, there is an array of colour and all sorts of goodies to discover...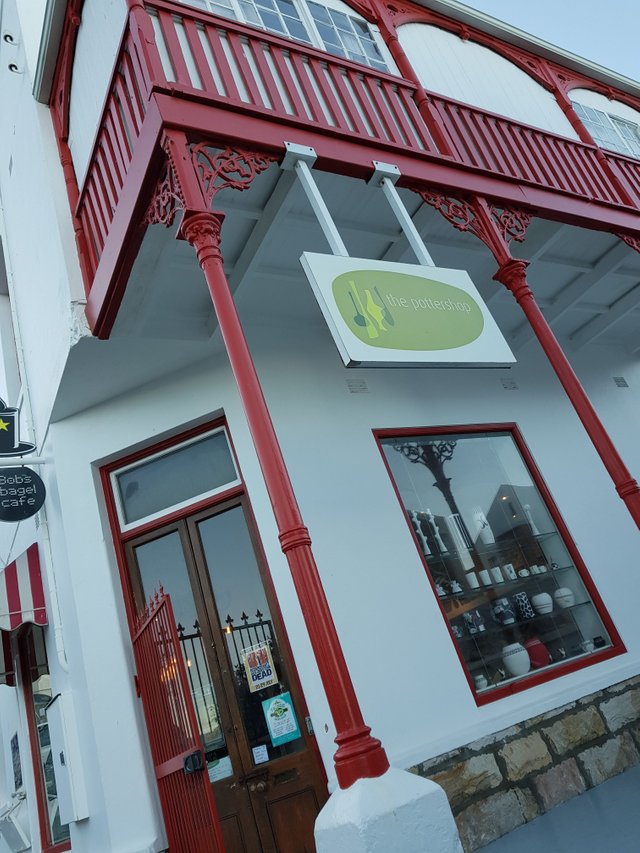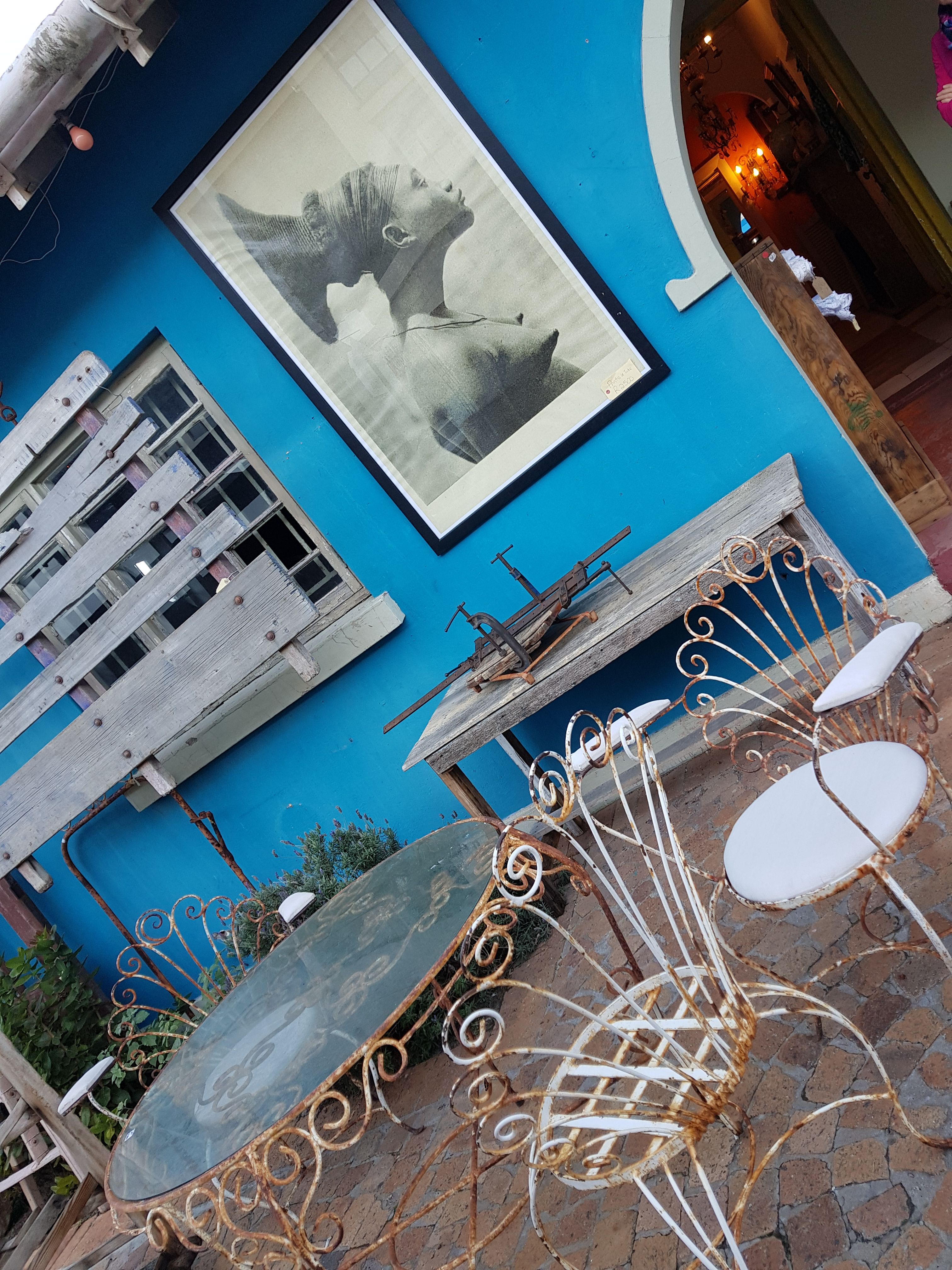 Approaching the restaurant you have to go through the subway underneath the railway and are ALWAYS greeted by a different busker. Today's artist was quite talented I must say - and definitely not lacking any enthusiasm! hehe
"The Brass Bell" has been there since "pa fell off a donkey" and is pretty much a household name for most Capetonians!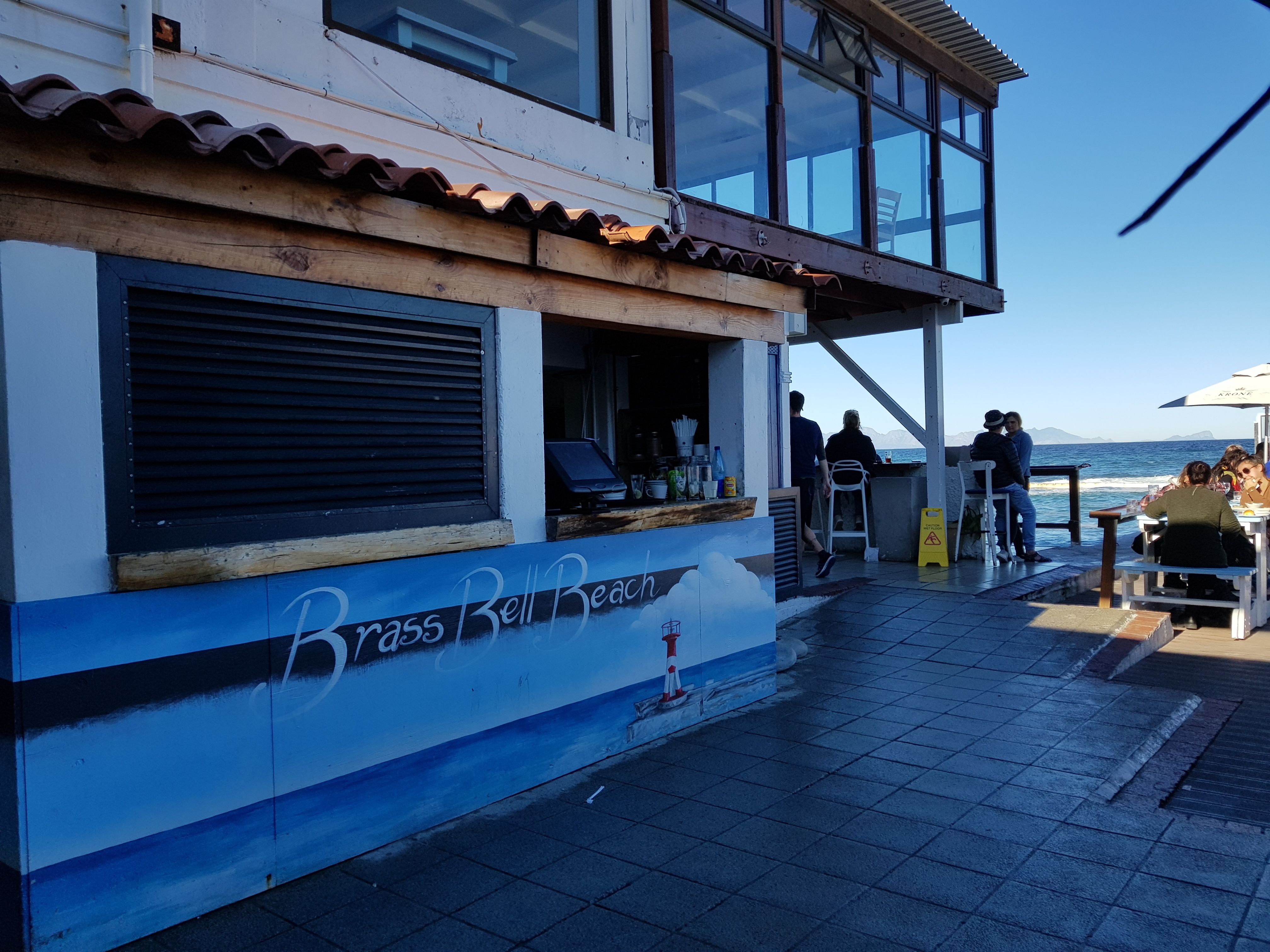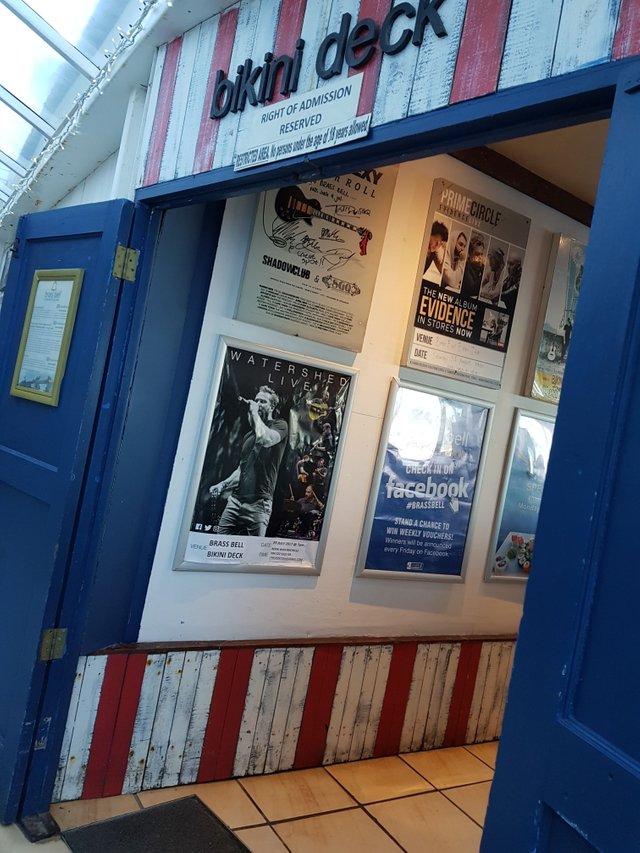 Enroute to Kalk Bay you pass its neighbouring suburb - Muizenberg, which is essentially "surfer central". The beach there has the perfect waves for beginners, so is naturally where all the surf schools and shops are.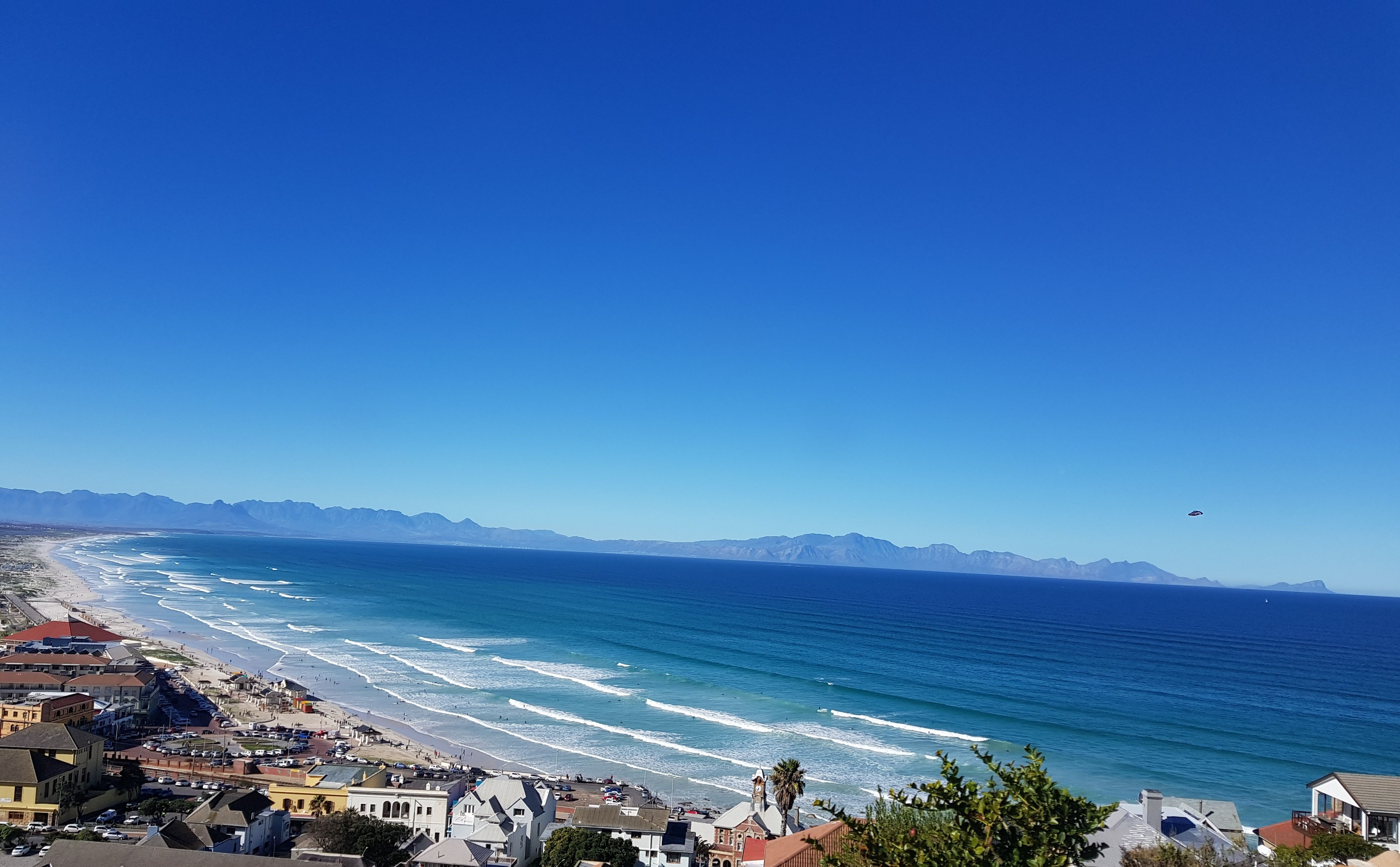 The Brass Bell has several sections to it - one of which is "The Beach at the Bell"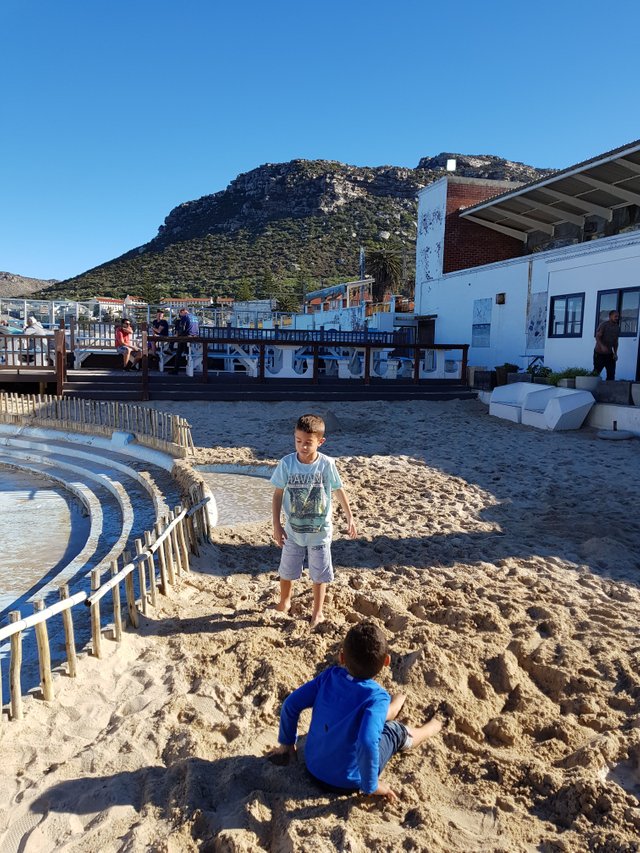 It is a great place for a social family afternoon, because moms and dads can relax while the kids muck about on the "beach"...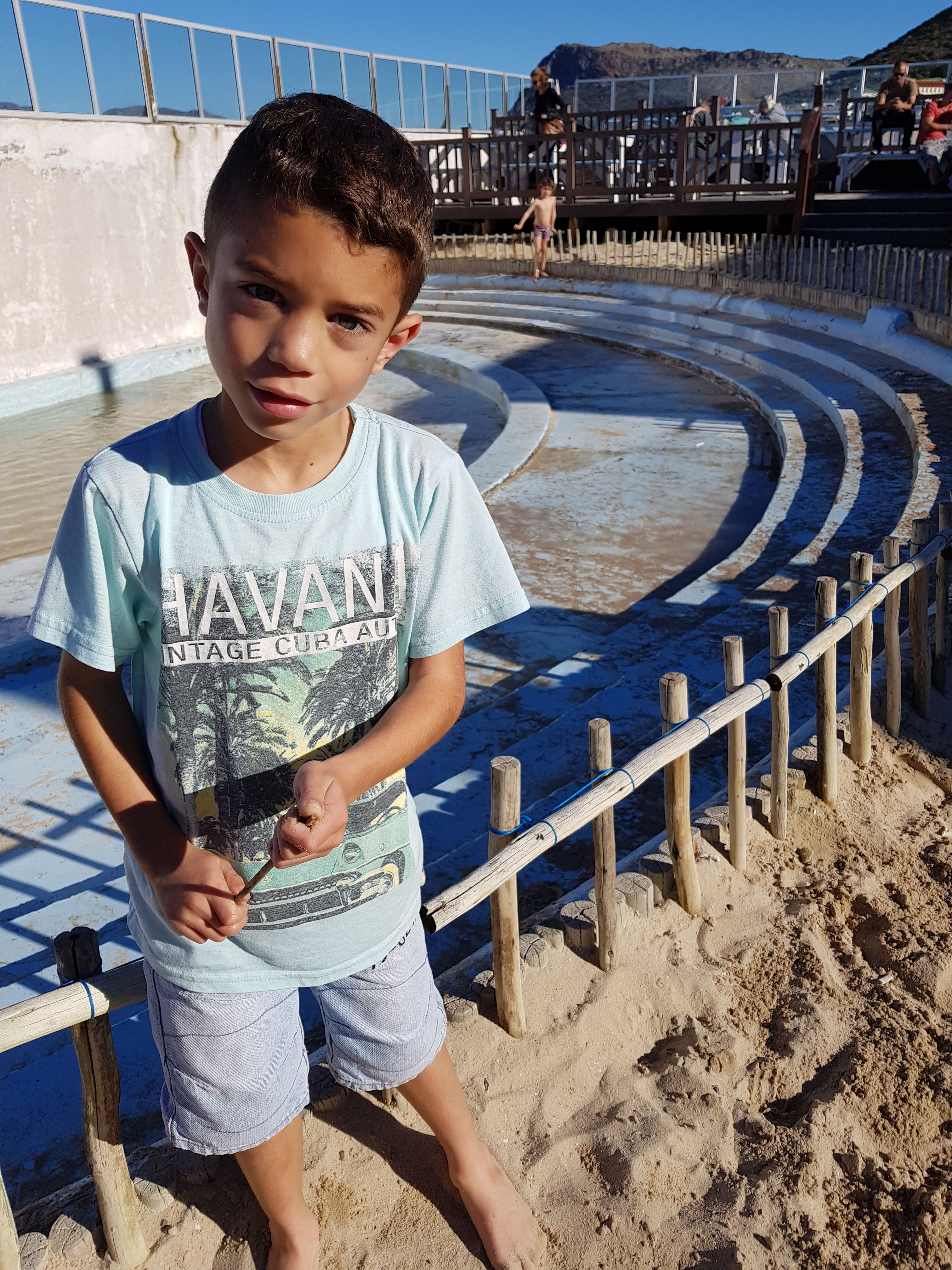 building sandcastles and dipping their toes in the water.
The outside section of the restaurant is situated LITERALLY right next to the ocean...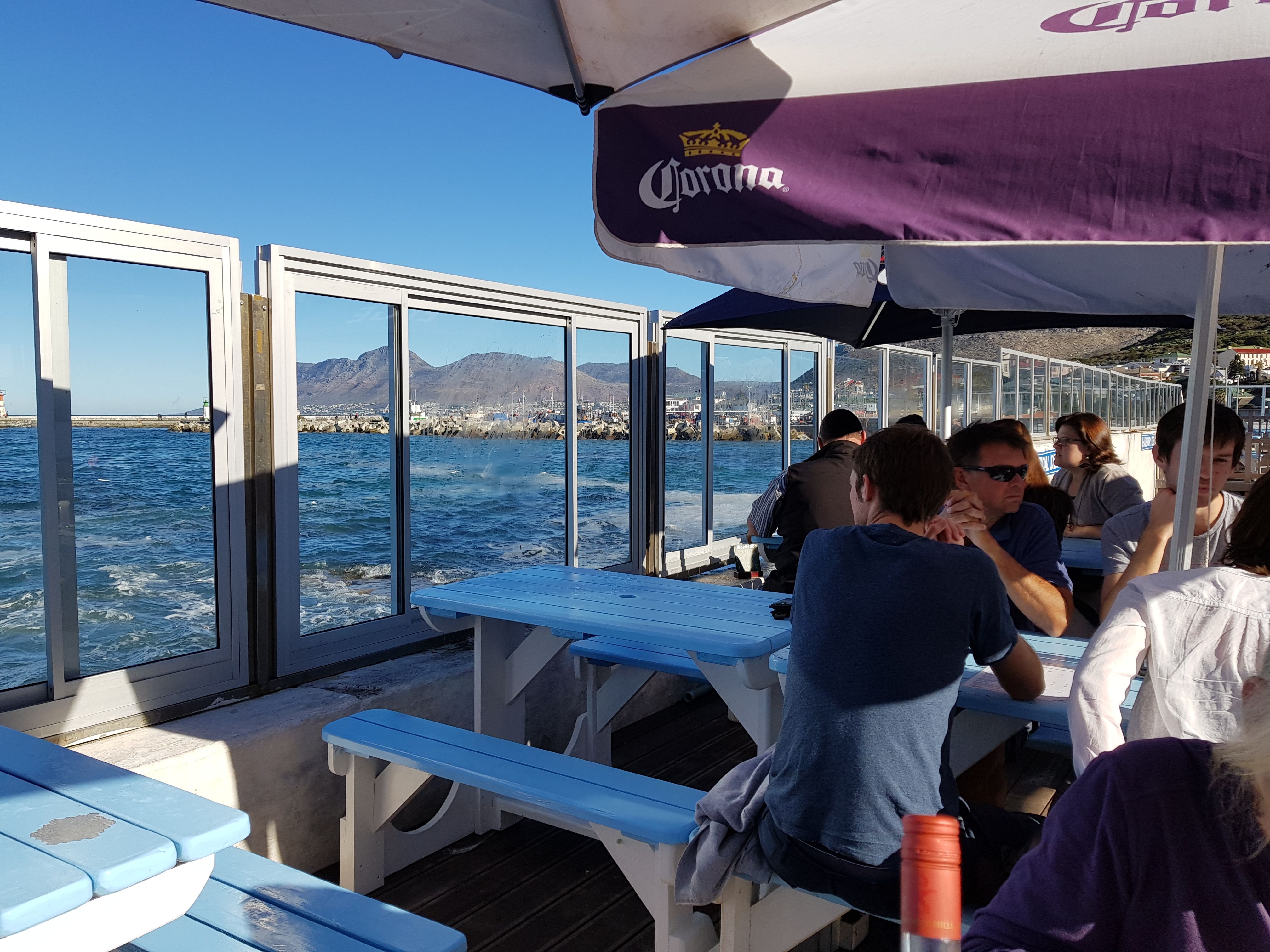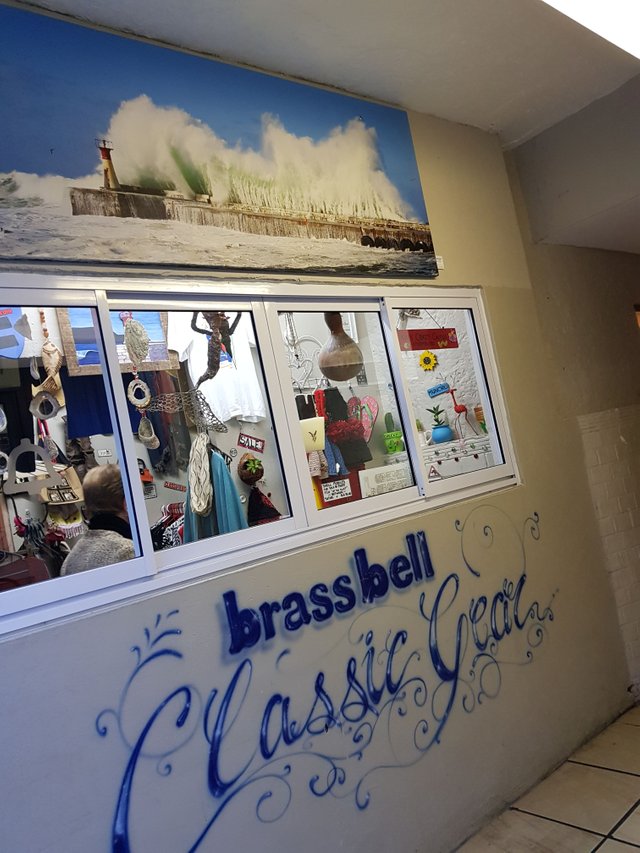 which gives you an outdoor experience, like no other!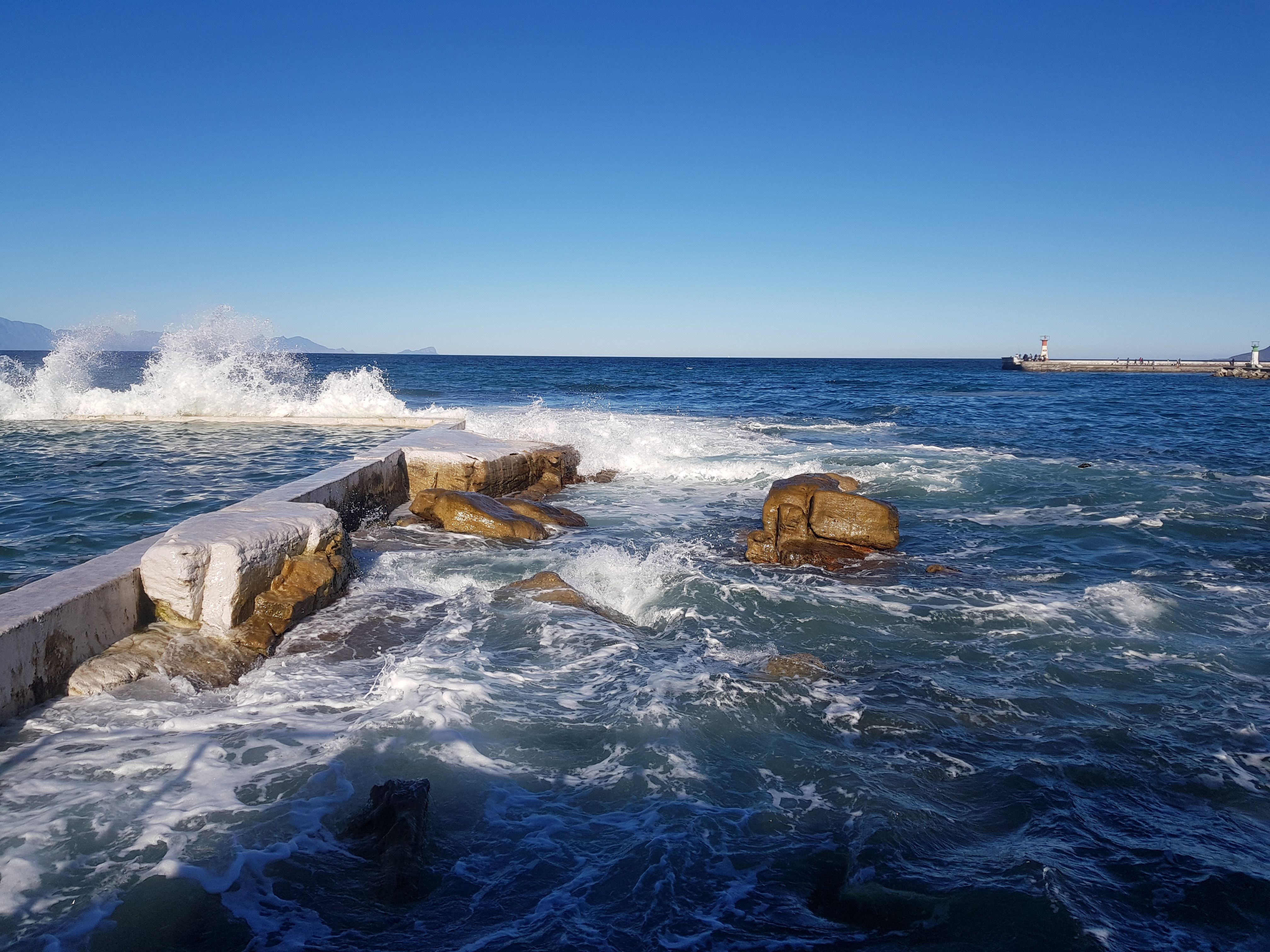 The restaurant tables are scattered around the tidal pools - which on sunny afternoons, often offer welcoming "cool off sprays" from King Neptune himself.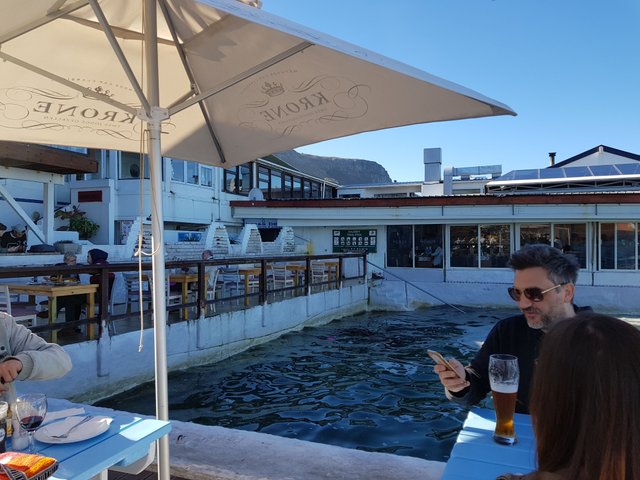 It is truly wonderful to be able to relax so close to mother nature...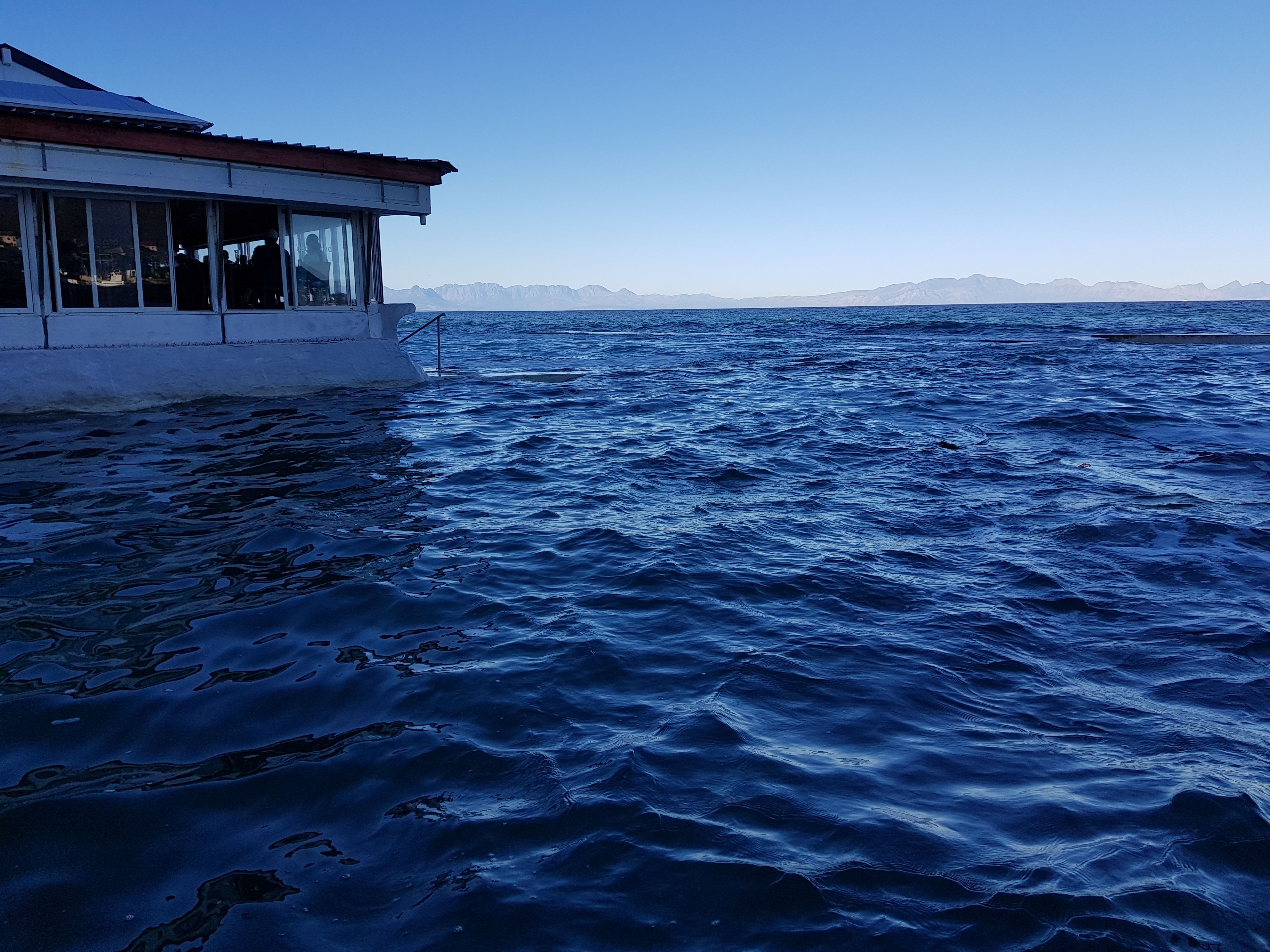 There is a walkway that runs "through" the restaurant which is referred to as the "cat walk" - it stretches right from Muizenberg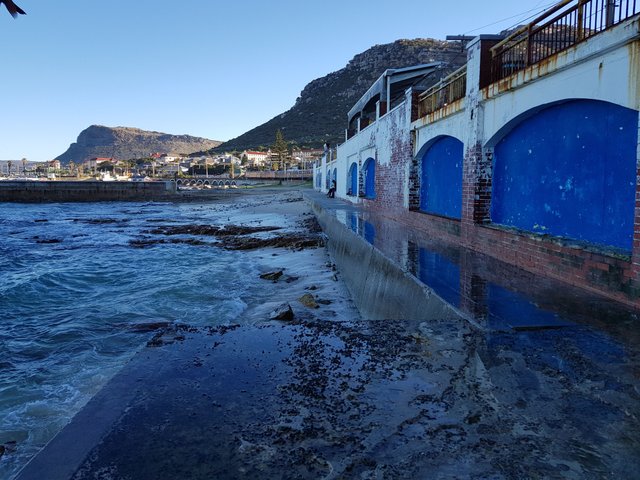 The tide was a little high this afternoon as you can see...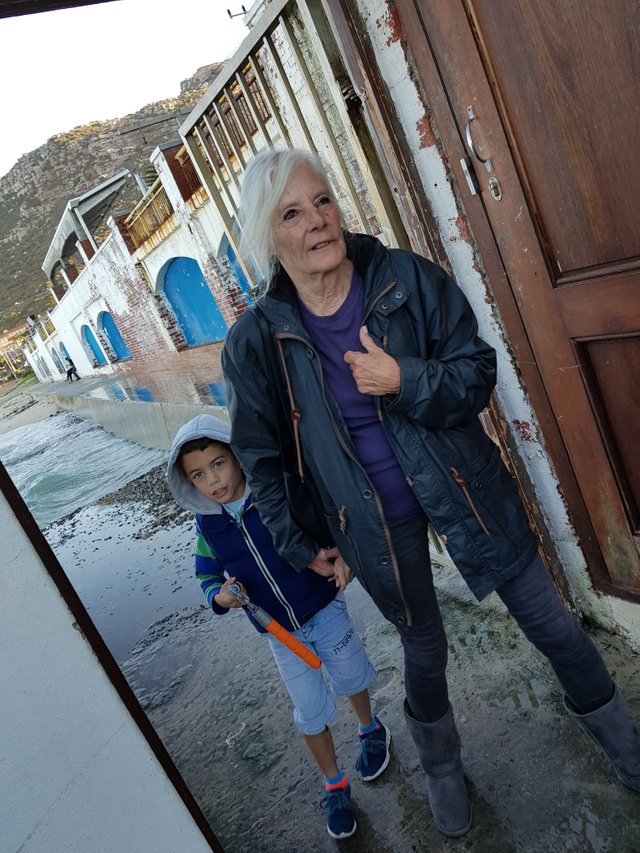 so we decided to give the cat walk a skip. lol
ok... wine time!!! (yes, yes, those that know me well, will know that this is my favourite time. haha) and the order of the day was a delightfully refreshing bottle of Durbanville Hills Rosè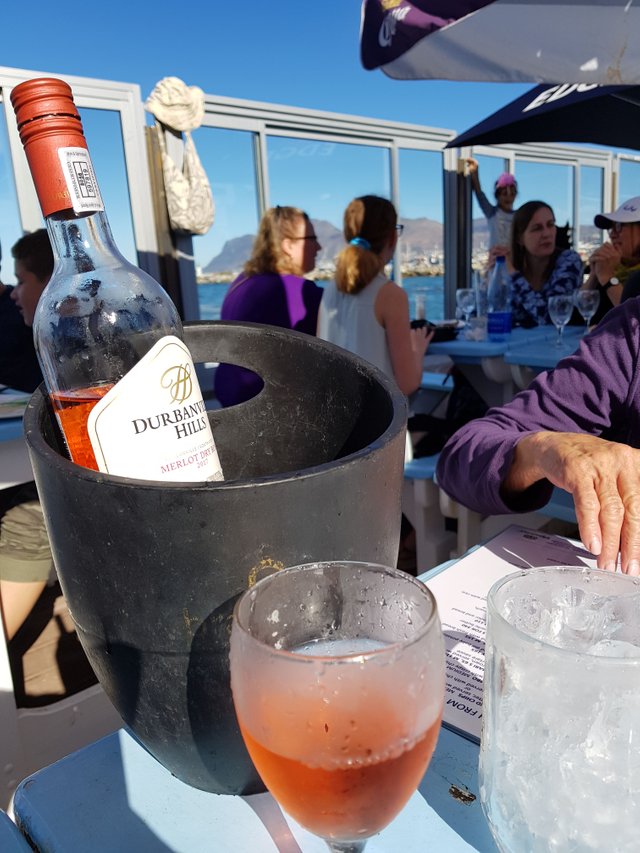 To munch for me, it was a platter for one - which was... as you can see... WAYYYYY too much for one person! lol - but sharing is caring, so nothing went to waste :)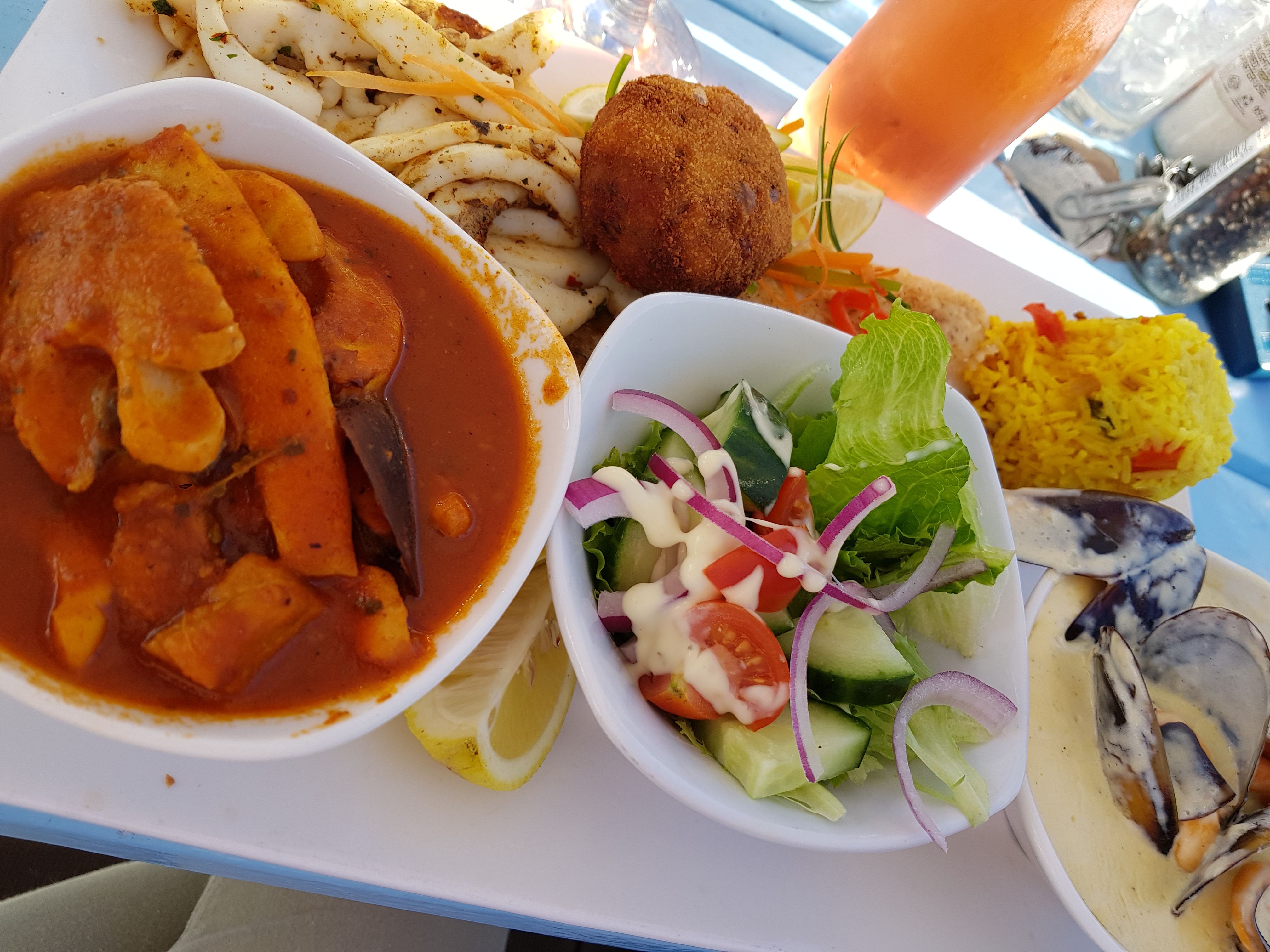 ooooh... sandy toes! How did those get in here! hehe ;)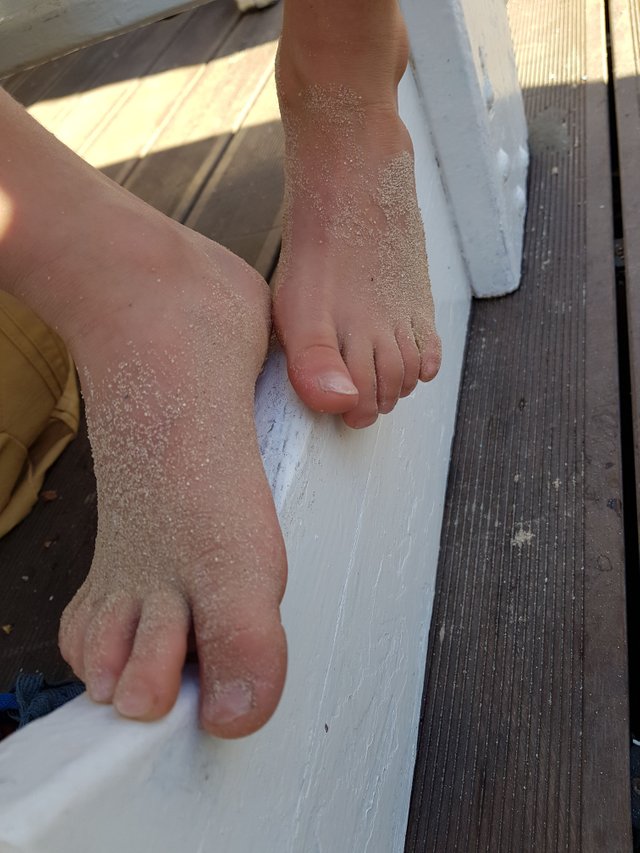 time for a trip to the ladies... which is a "mini tour" in itself, showing off some world famous photos of our Cape Storms which needless to say are RATHER dramatic in Kalk Bay...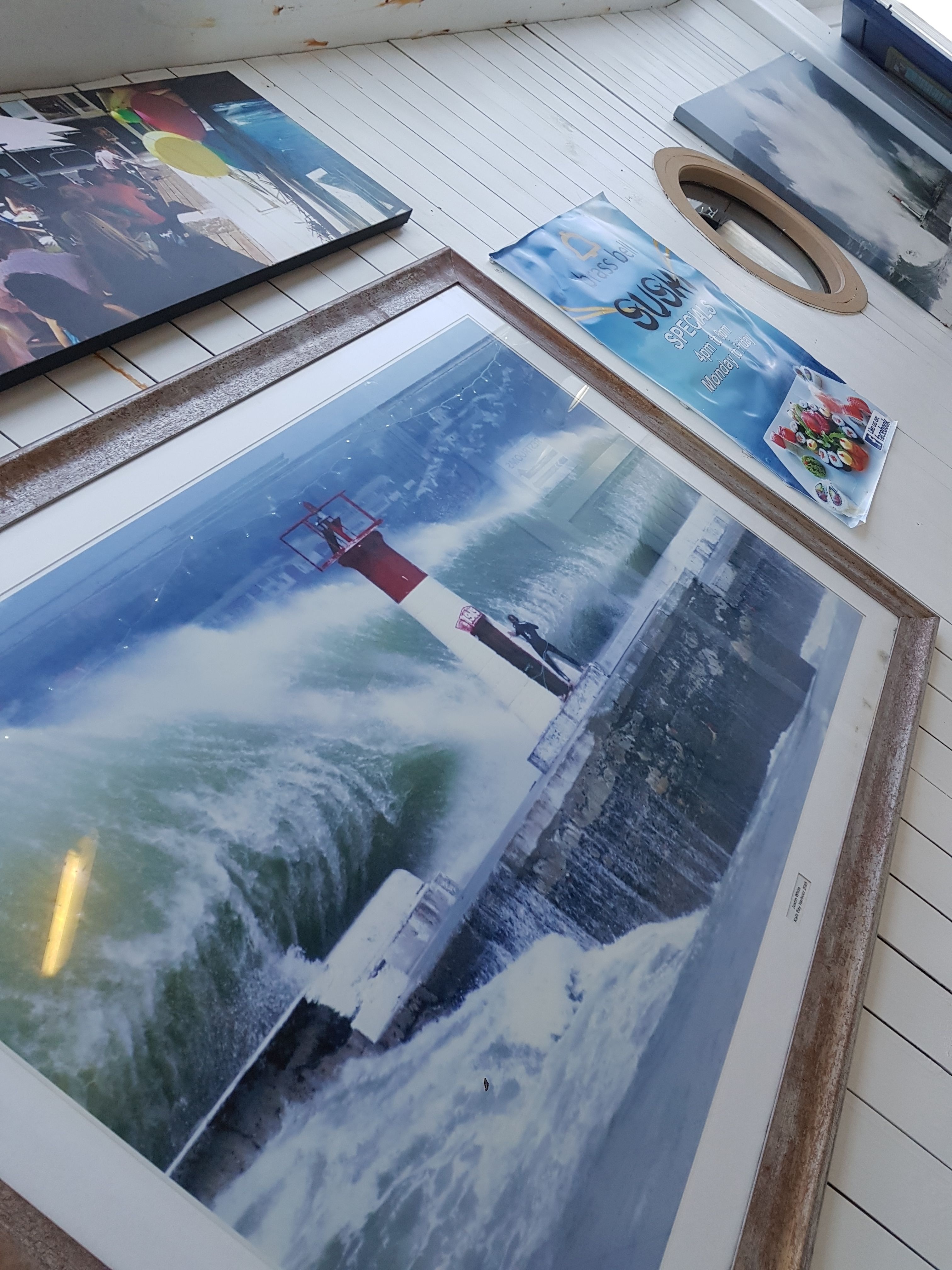 here are a few original photos from the "The Cape of Storms" as experienced in Kalk Bay - a little bit of perspective. lol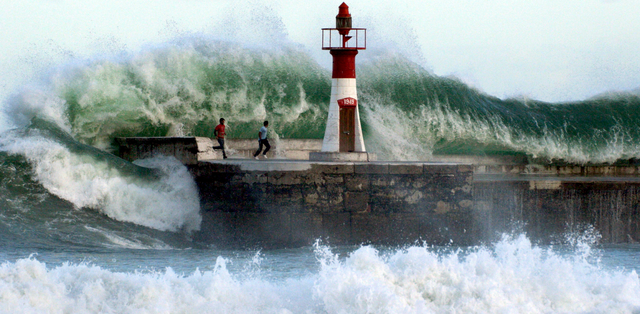 Image Credit: http://cbsnews1.cbsistatic.com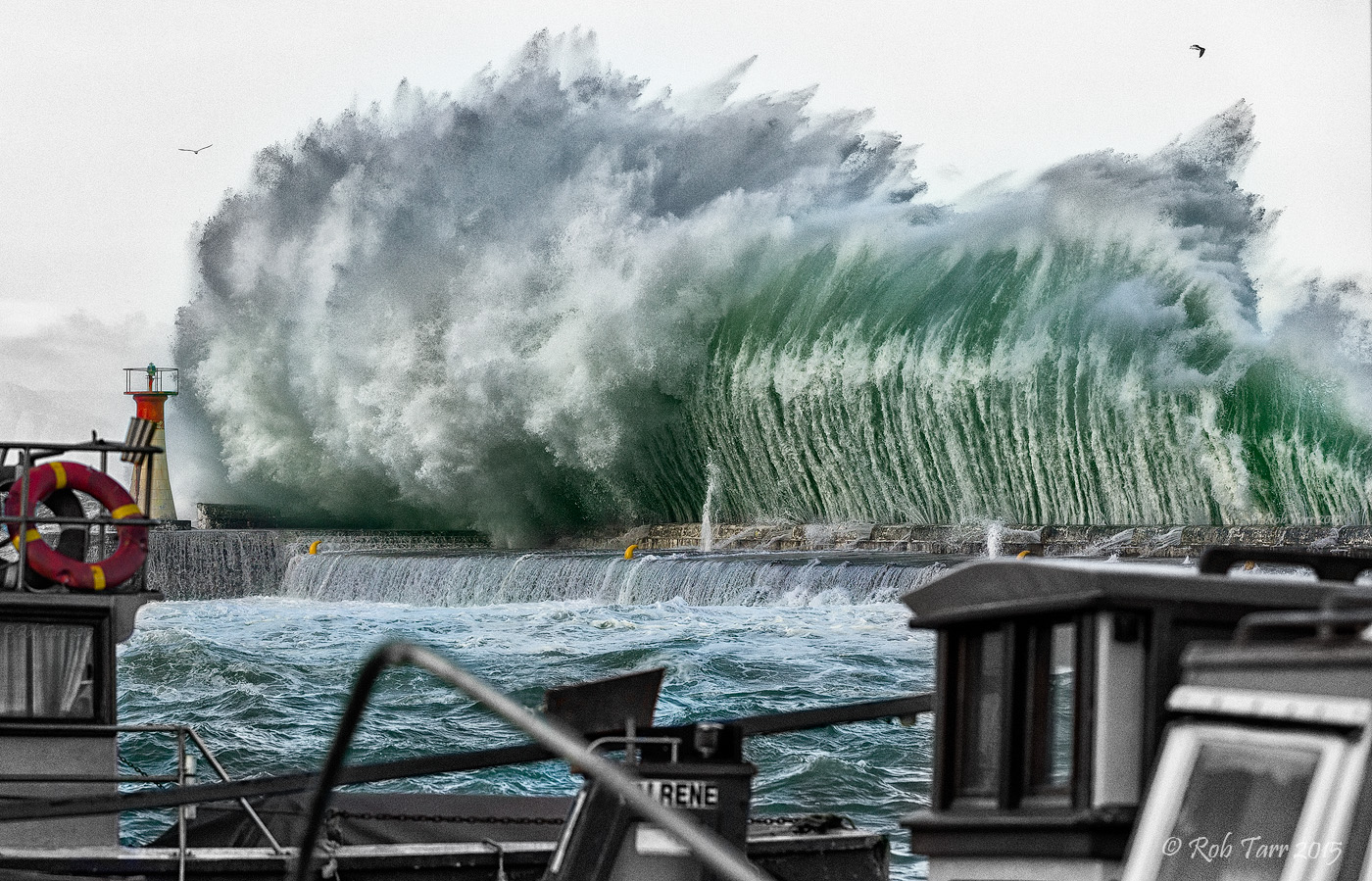 Image Credit: https://s-media-cache-ak0.pinimg.com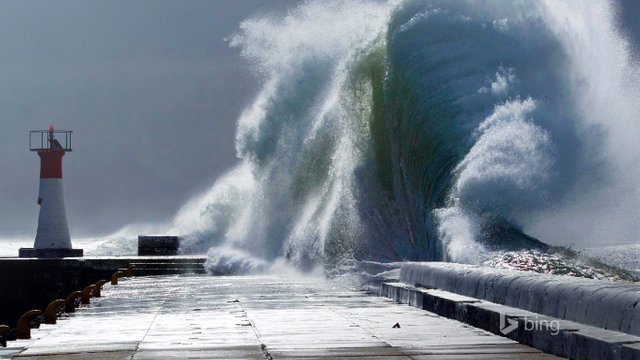 When you look at pics like that, you would never say that you would be able to dine like this just 500 metres away... hehe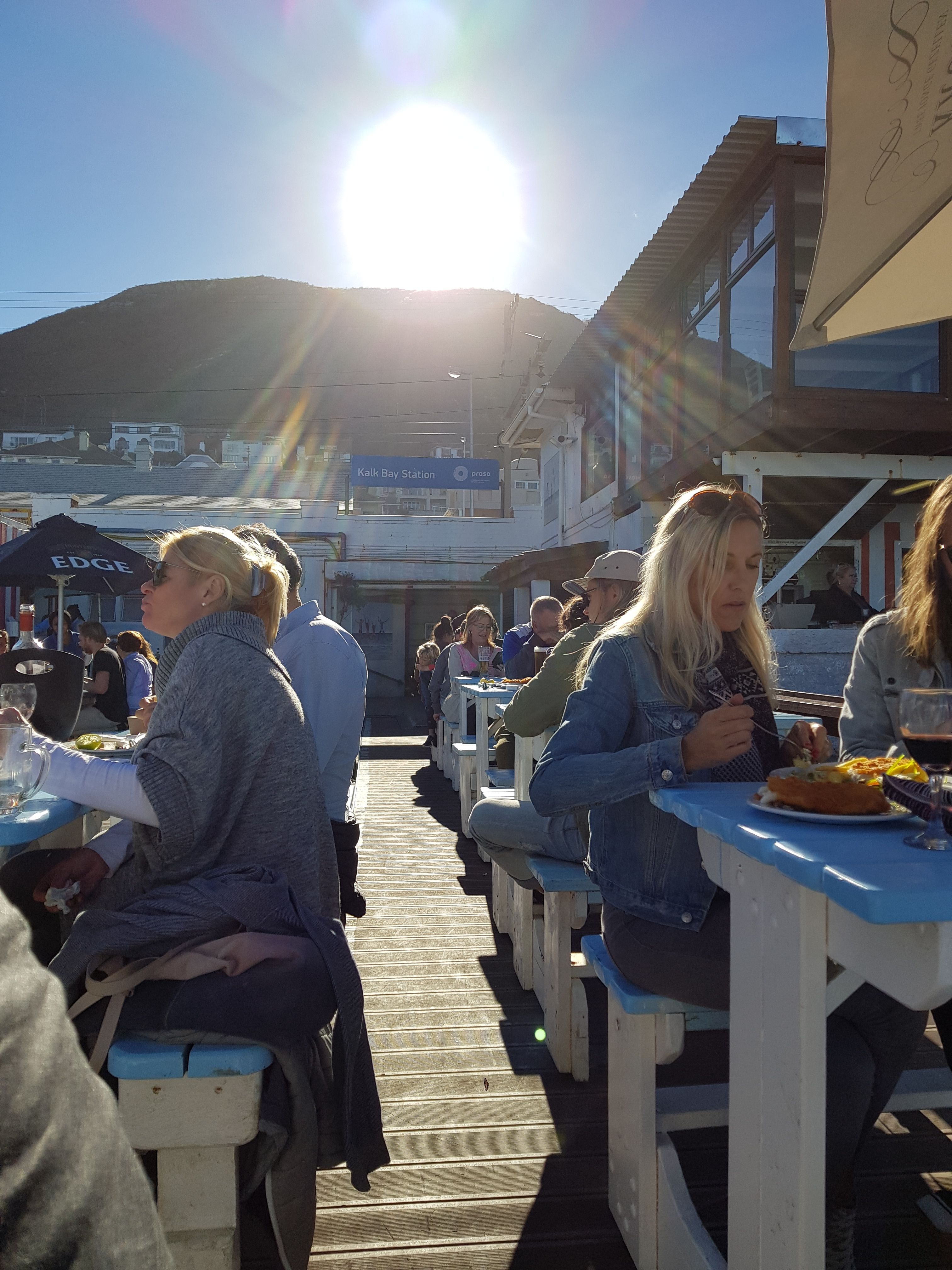 thankfully today, we experienced nothing more than a few tiny sprays. hehe! It was a wonderful afternoon - but my little person was tired so it was time to head home...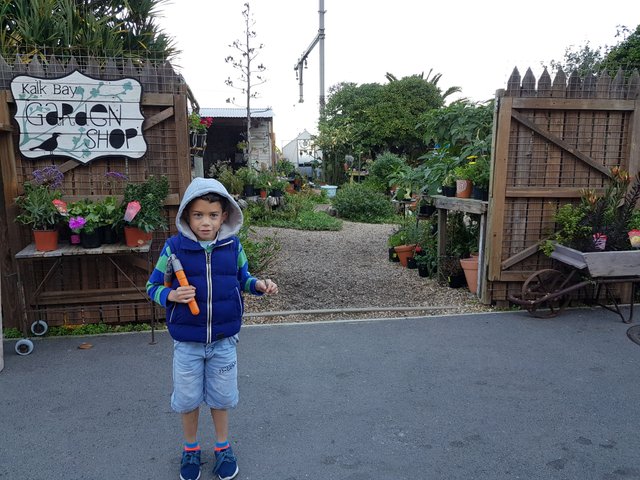 However, the day wouldn't be complete without a quick swing in the park before heading home... hehe ;)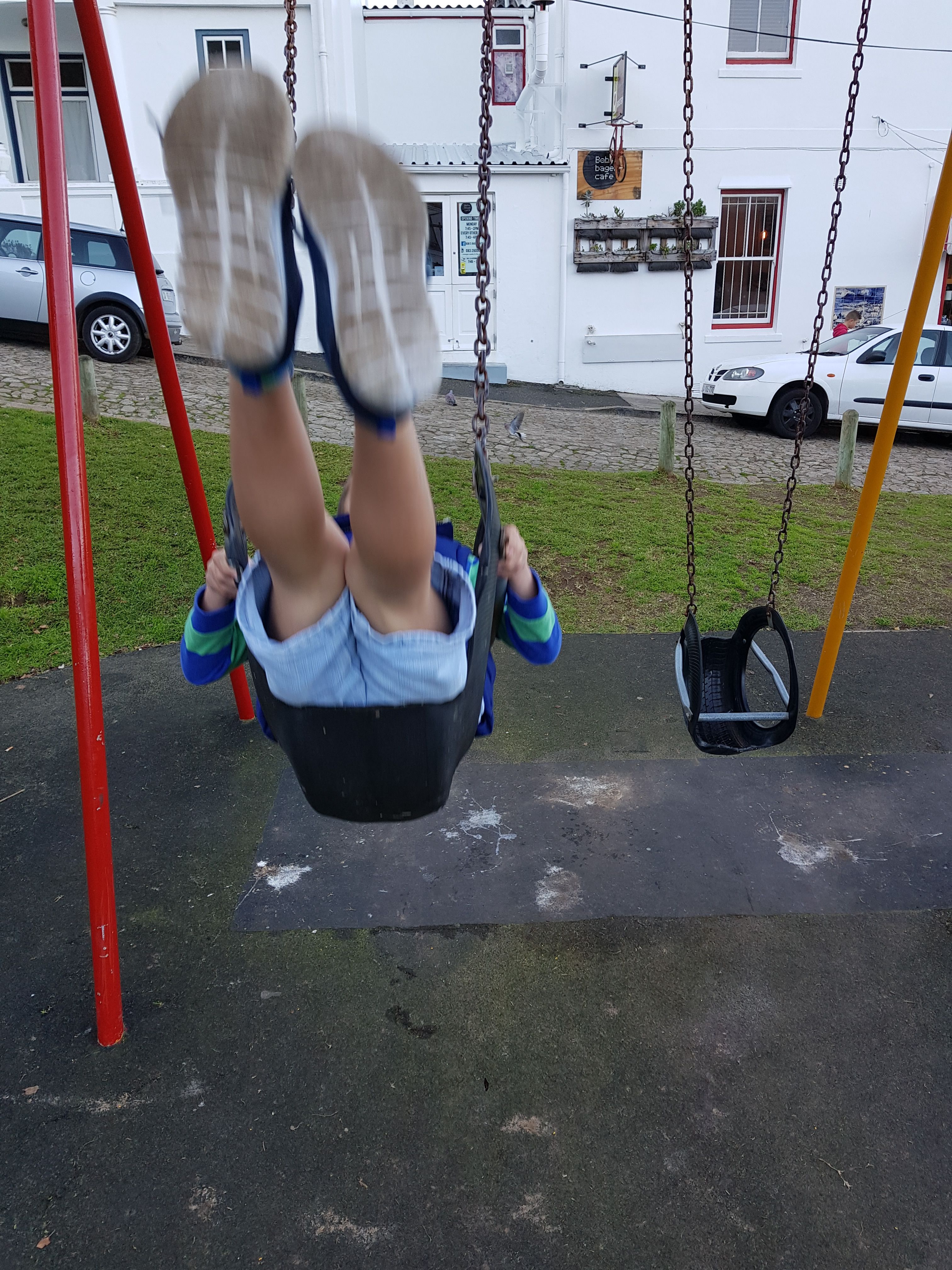 Homeward bound... until next time Steemers :)