Walking around the Lake Zurich. / Spaziergang am Zürichsee.
English

Last week I spent in Zurich, Switzerland, where among others I made some walks around the Lake Zurich, and also viewed the beautiful historic district. Weather was stormy, freezing and gloomy, but nevertheless the little walking tours did me good.

Deutsch

Letzte Woche verbrachte ich in Zürich in der Schweiz, wobei ich unter anderem Spaziergänge um den Zürichsee machte und mir außerdem die schöne Altstadt ansah. Das Wetter war stürmisch, eiskalt und ziemlich düster - dennoch taten mir die kleinen Wanderungen gut.
---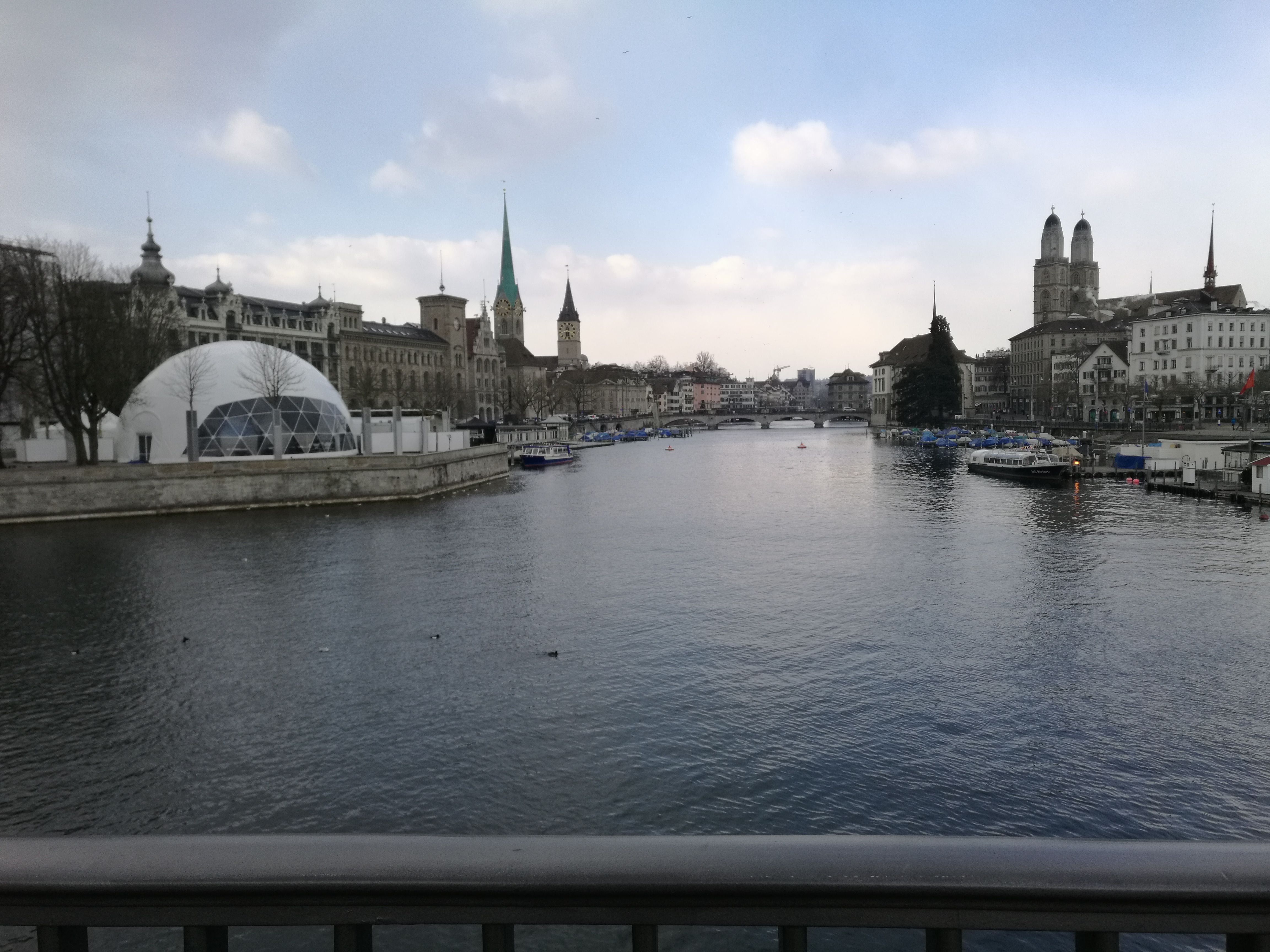 ---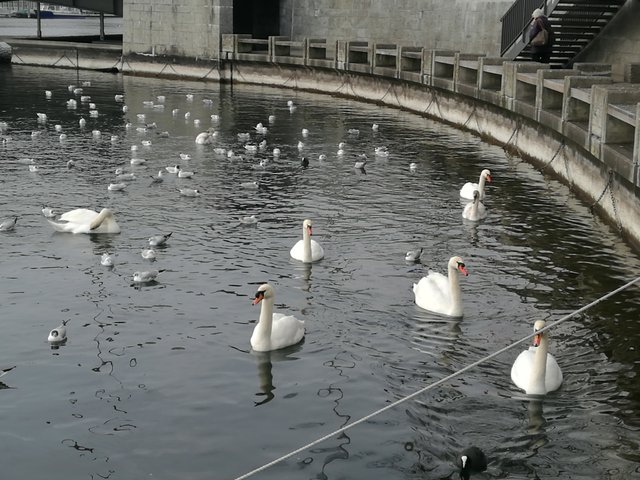 ---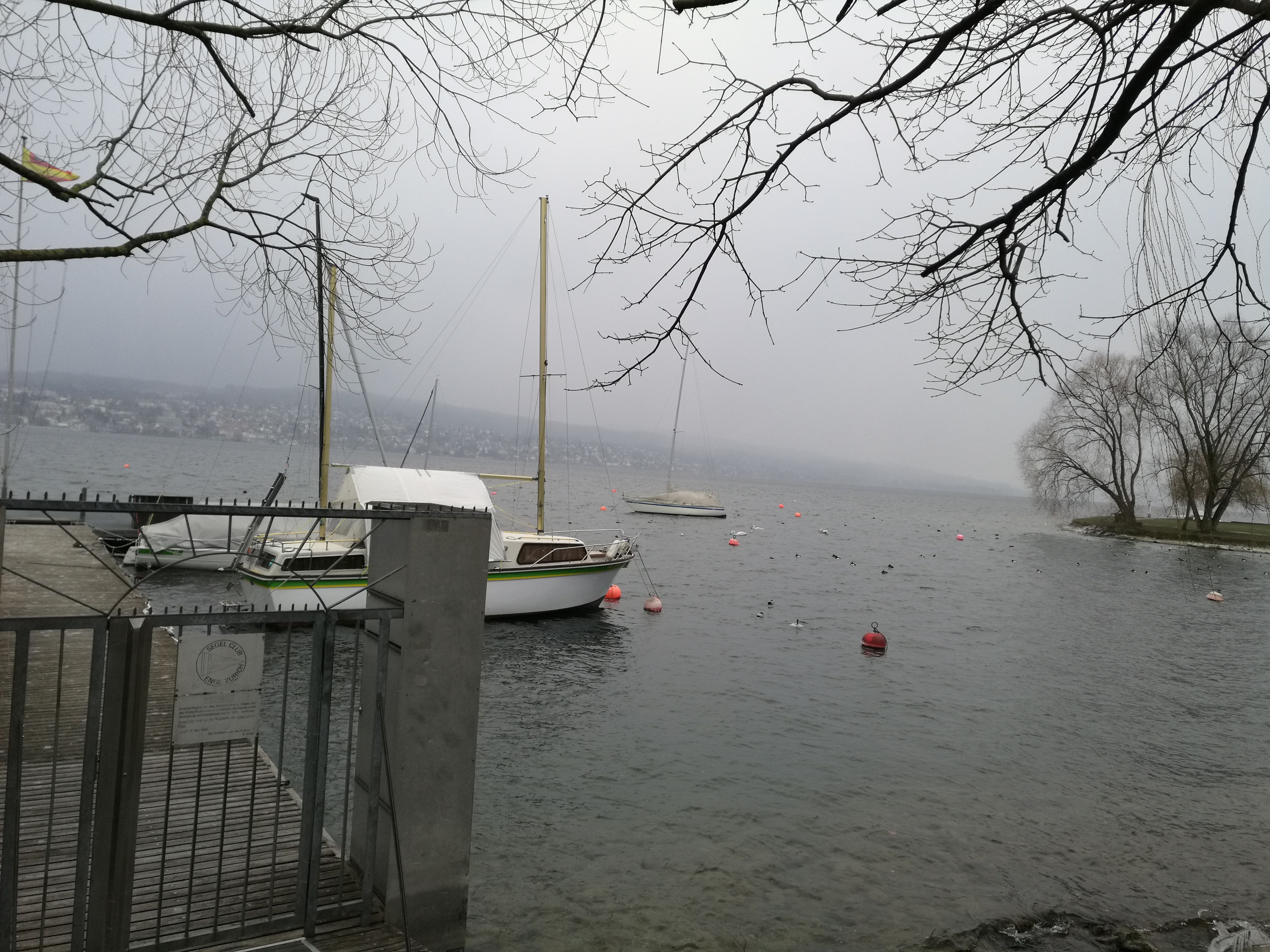 ---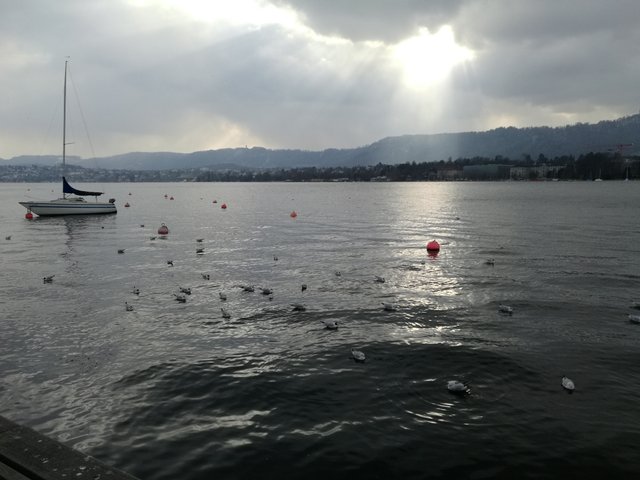 ---
| | |
| --- | --- |
| In the proximity of the shore the surface of the lake was partly covered with thick ice sheets because of the low temperatures. | Aufgrund der niedrigen Temperaturen war die Oberfläche des Sees in Ufernähe teilweise von dicken Eisplatten überzogen. |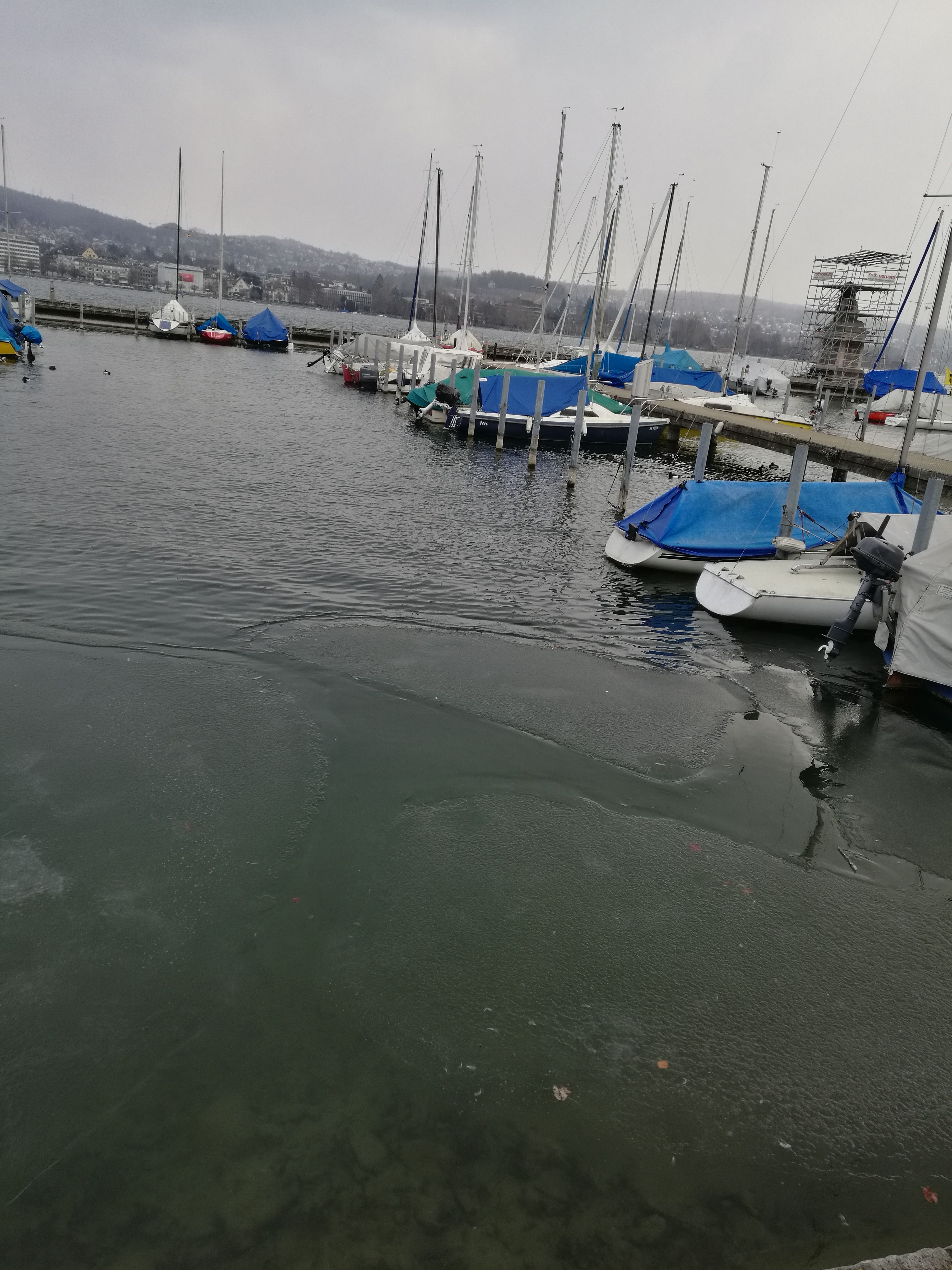 ---
On the right you see my new private boat, bought by Steemit earnings ...
OK, I admit, that was 'fake news' now. :-)
Rechts seht ihr mein neues, mittels STEEMIT-Gewinnen erworbenes Privatboot ...
OK, ich gebe es zu, das waren gerade 'Fake-News'. :-)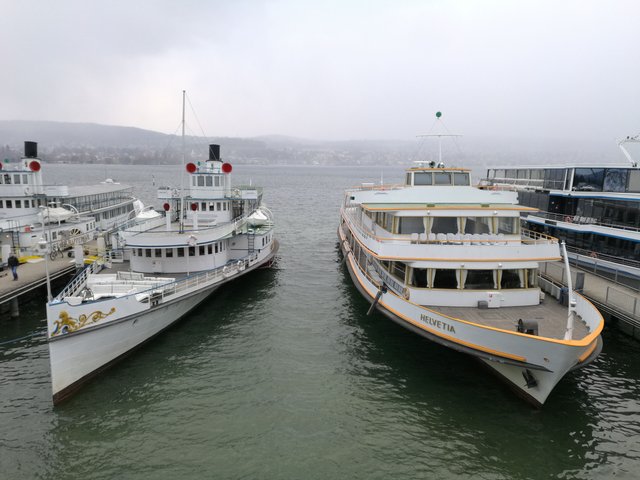 ---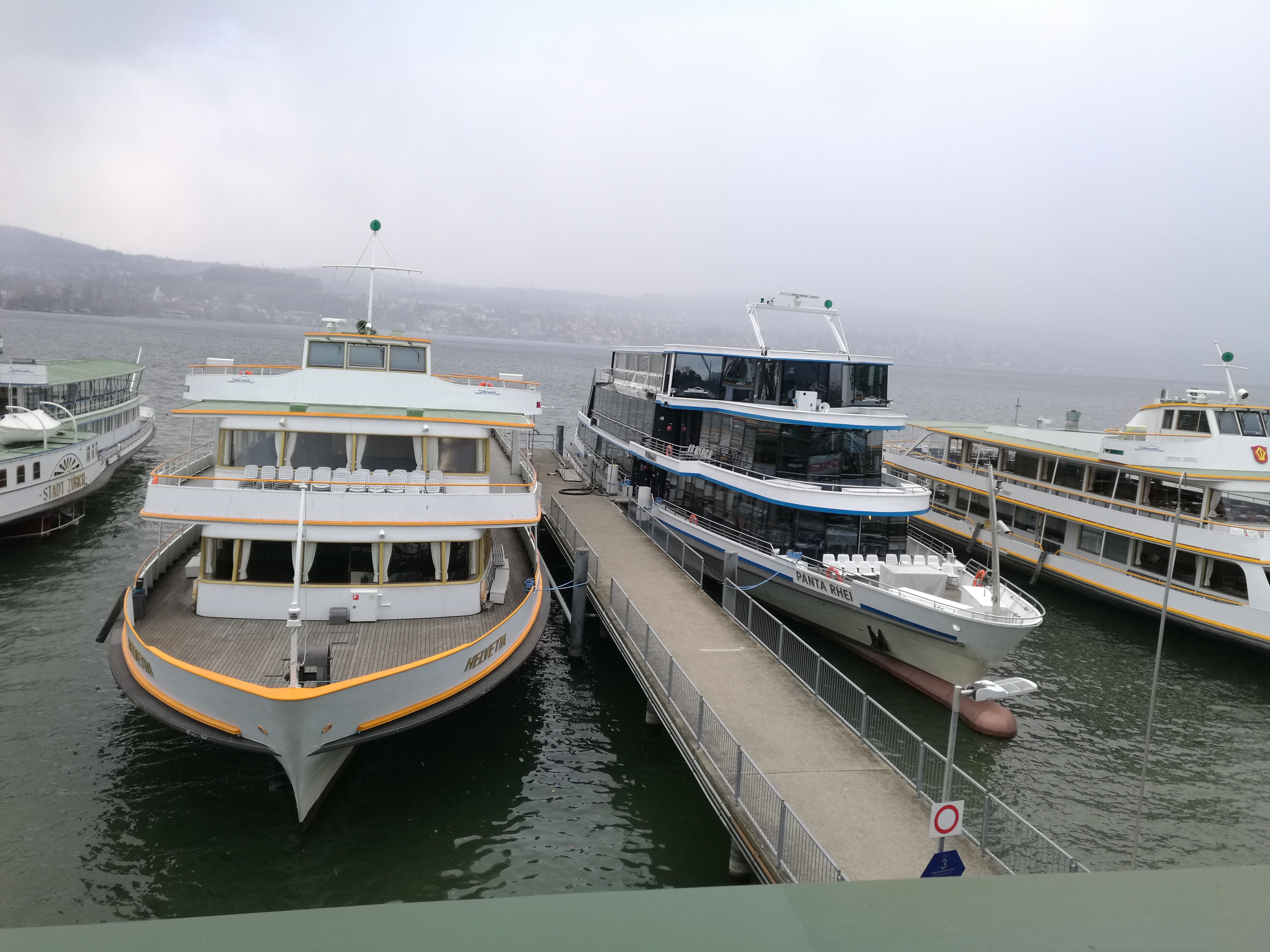 ---
| | |
| --- | --- |
| A view from outside into the municipal boatyard. | Ein Blick von außen in die städtische Werft. |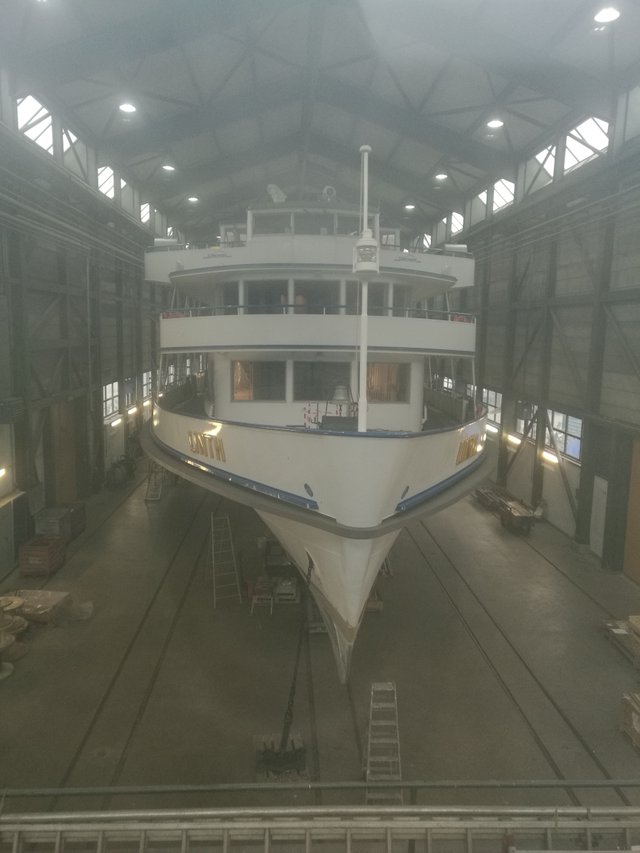 ---
| | |
| --- | --- |
| Weather is becomming more and more cloudy and stormy, which obviously doesn't affect the seagulls. | Das Wetter wird immer trüber und stürmischer, was den Möwen allerdings ziemlich egal ist. |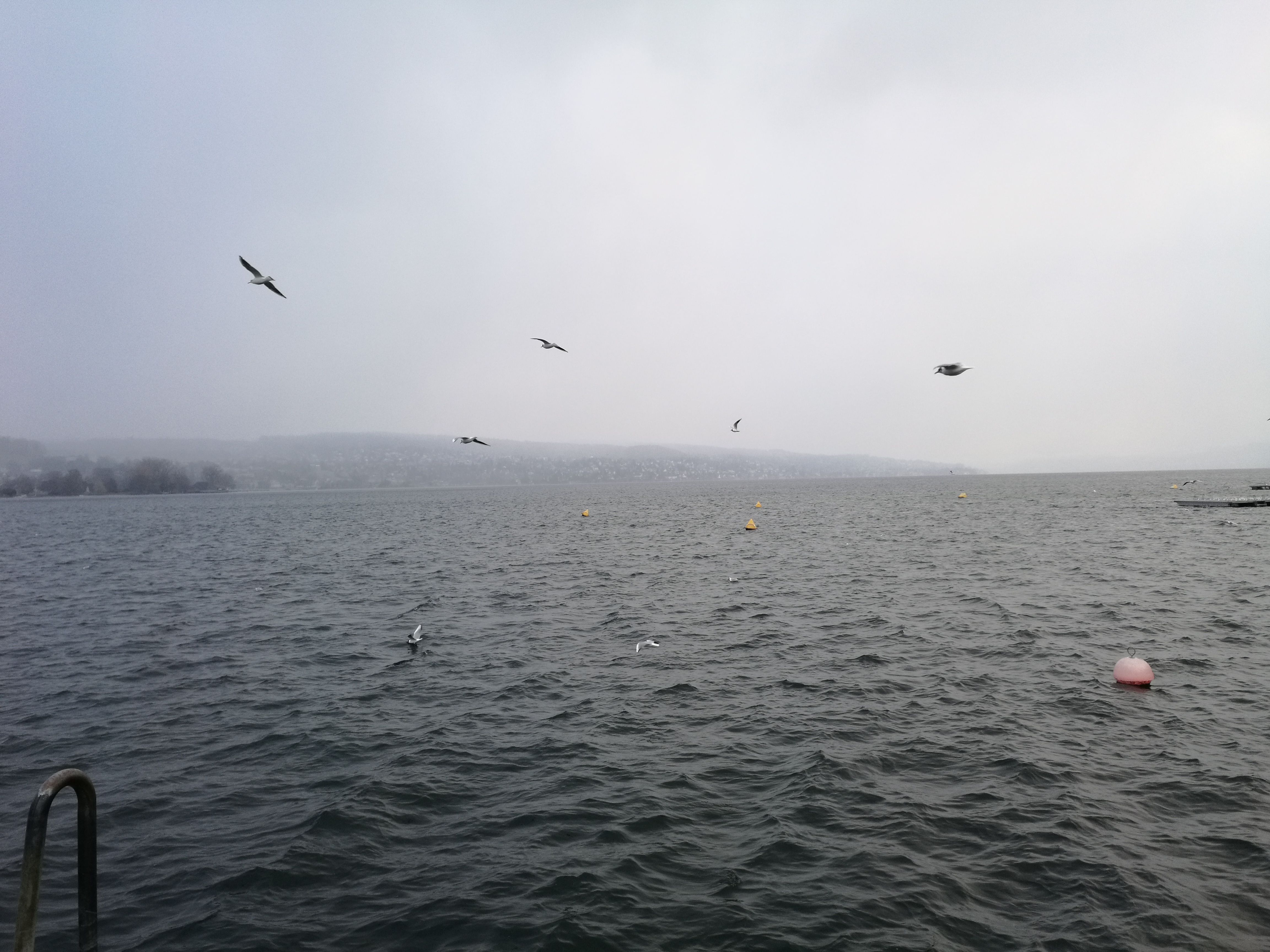 ---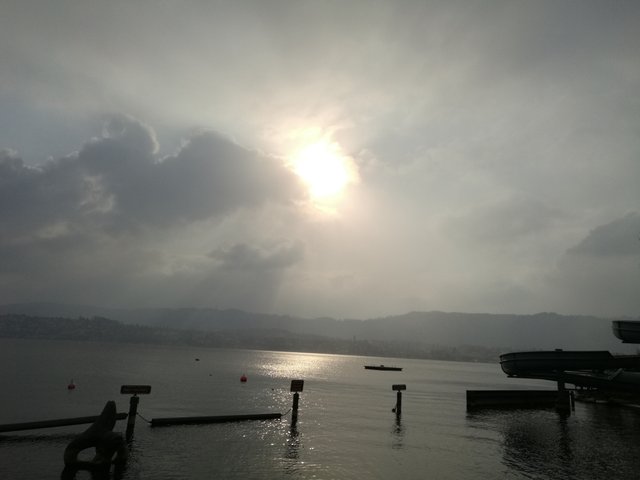 ---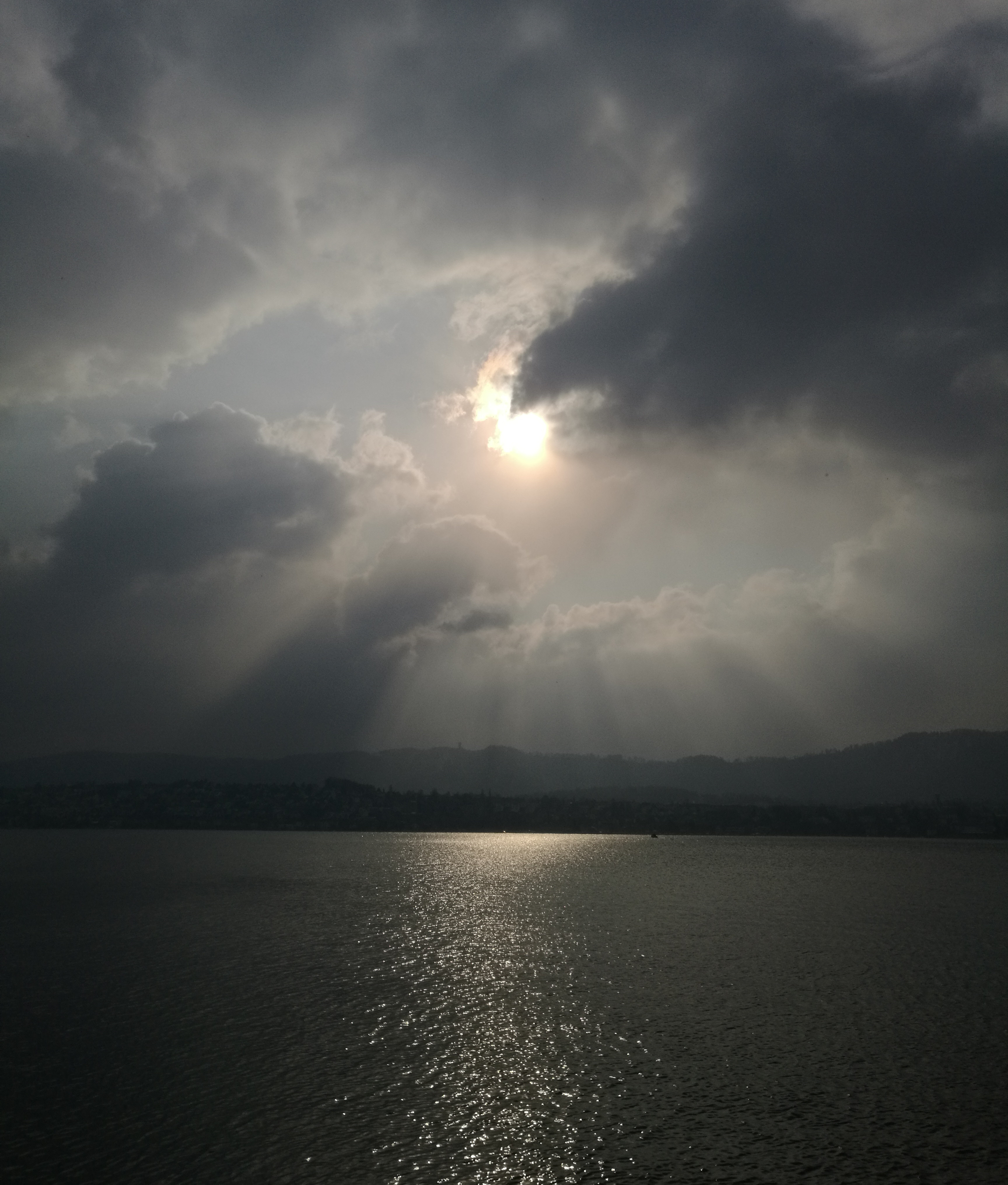 ---
| | |
| --- | --- |
| Finally a well deserved warming drink! | Schließlich ein wohlverdientes, wärmendes Getränk! |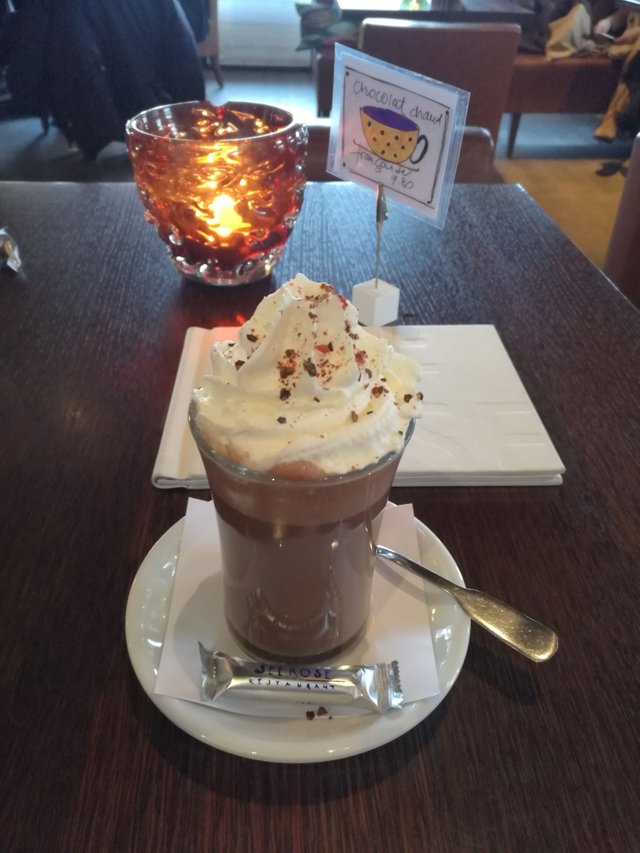 ---
| | |
| --- | --- |
| The friends of botany amongst my readers may delight in the following tree pictures. :) | An den nun folgenden Baumbildern mögen sich die Botanik-Freunde unter meinen Lesern erfreuen. :) |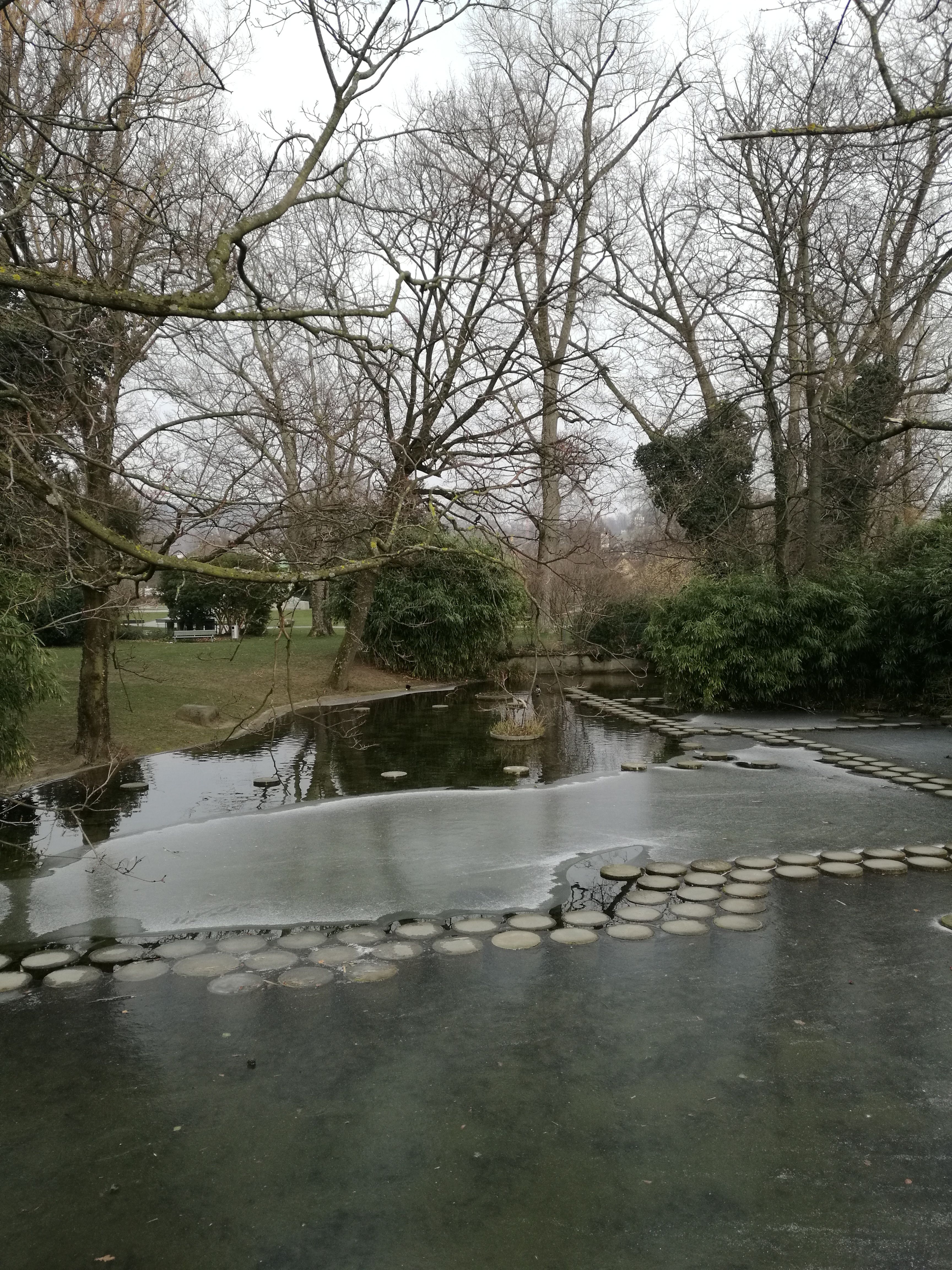 ---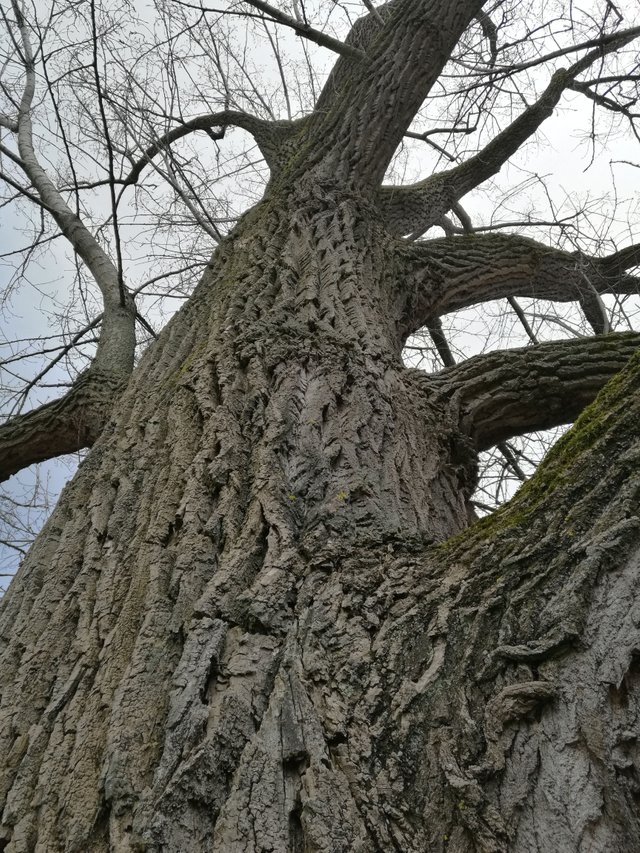 ---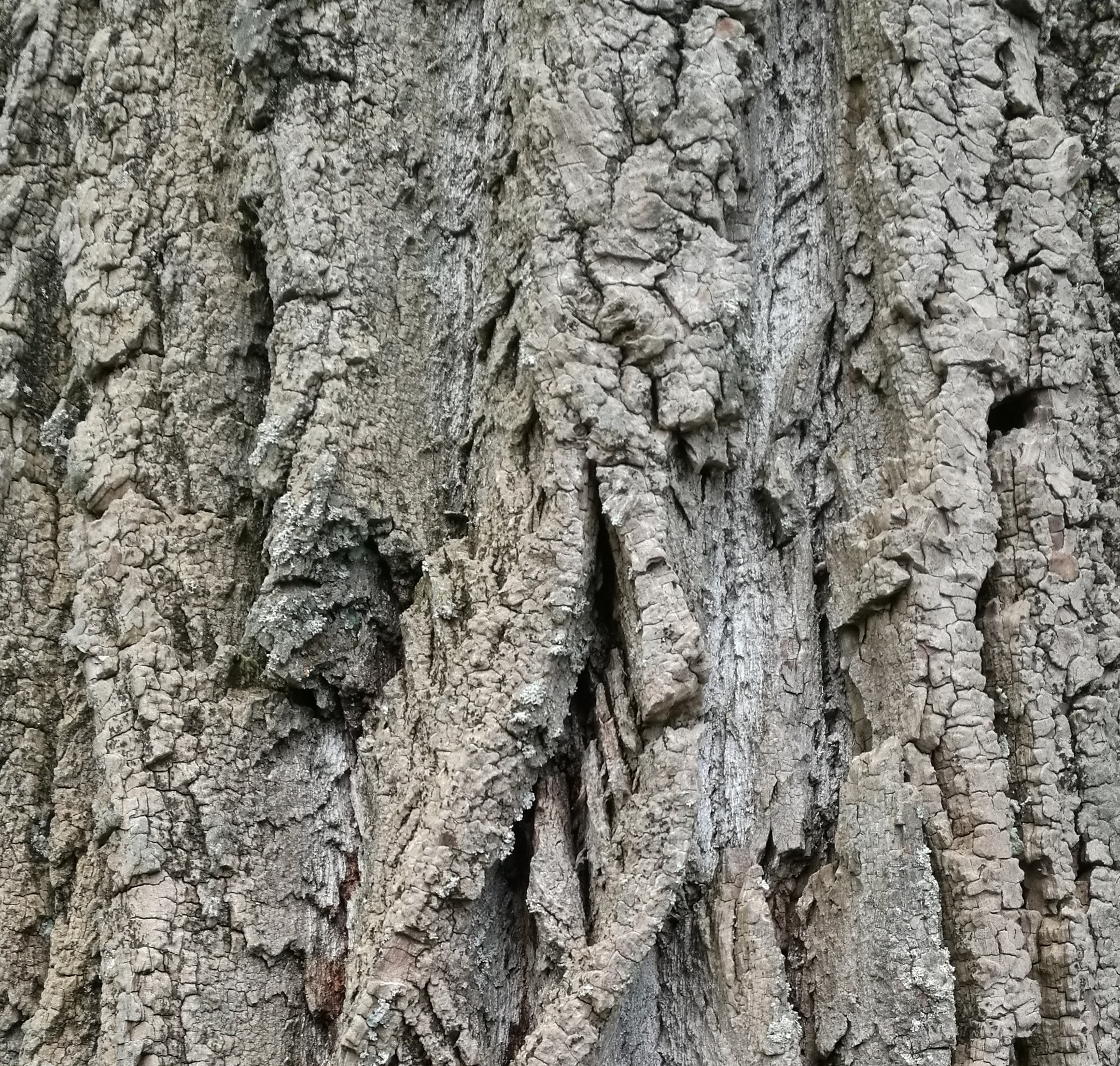 ---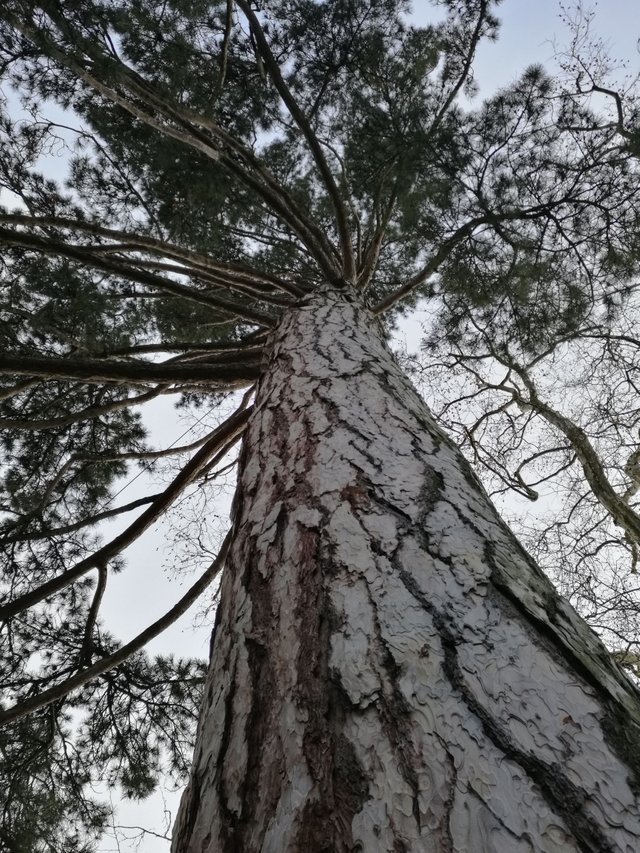 ---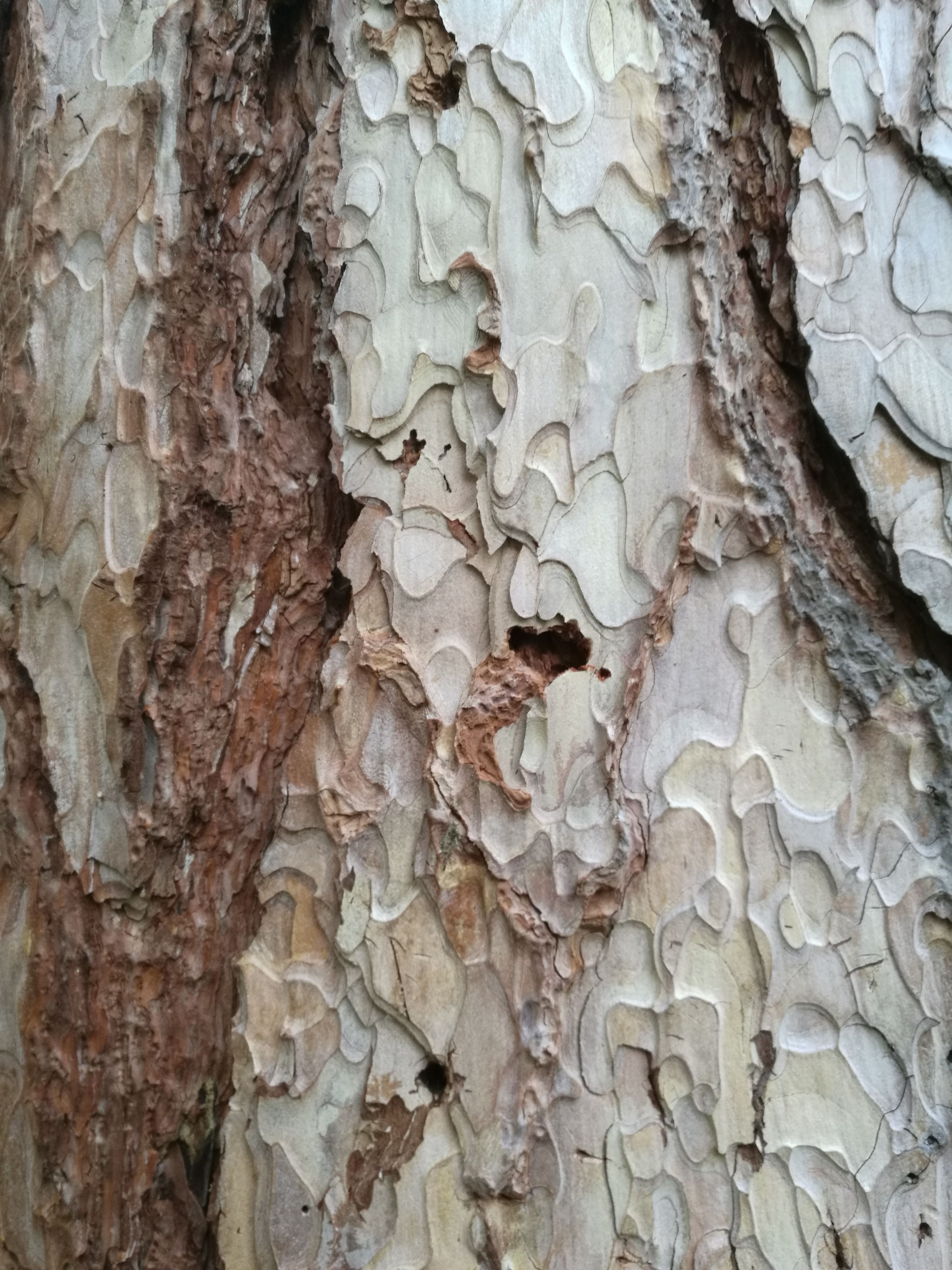 ---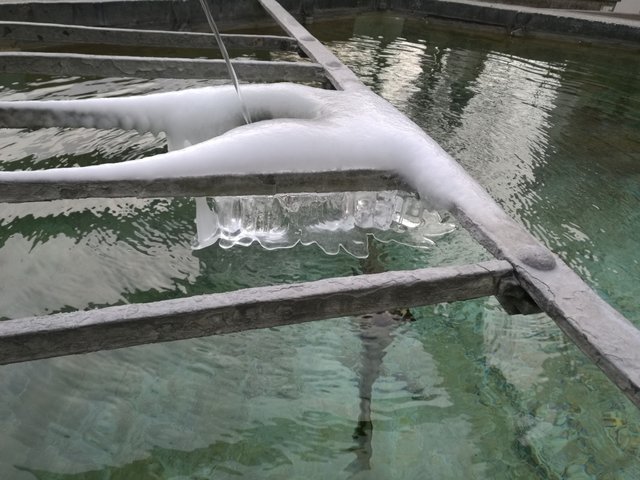 ---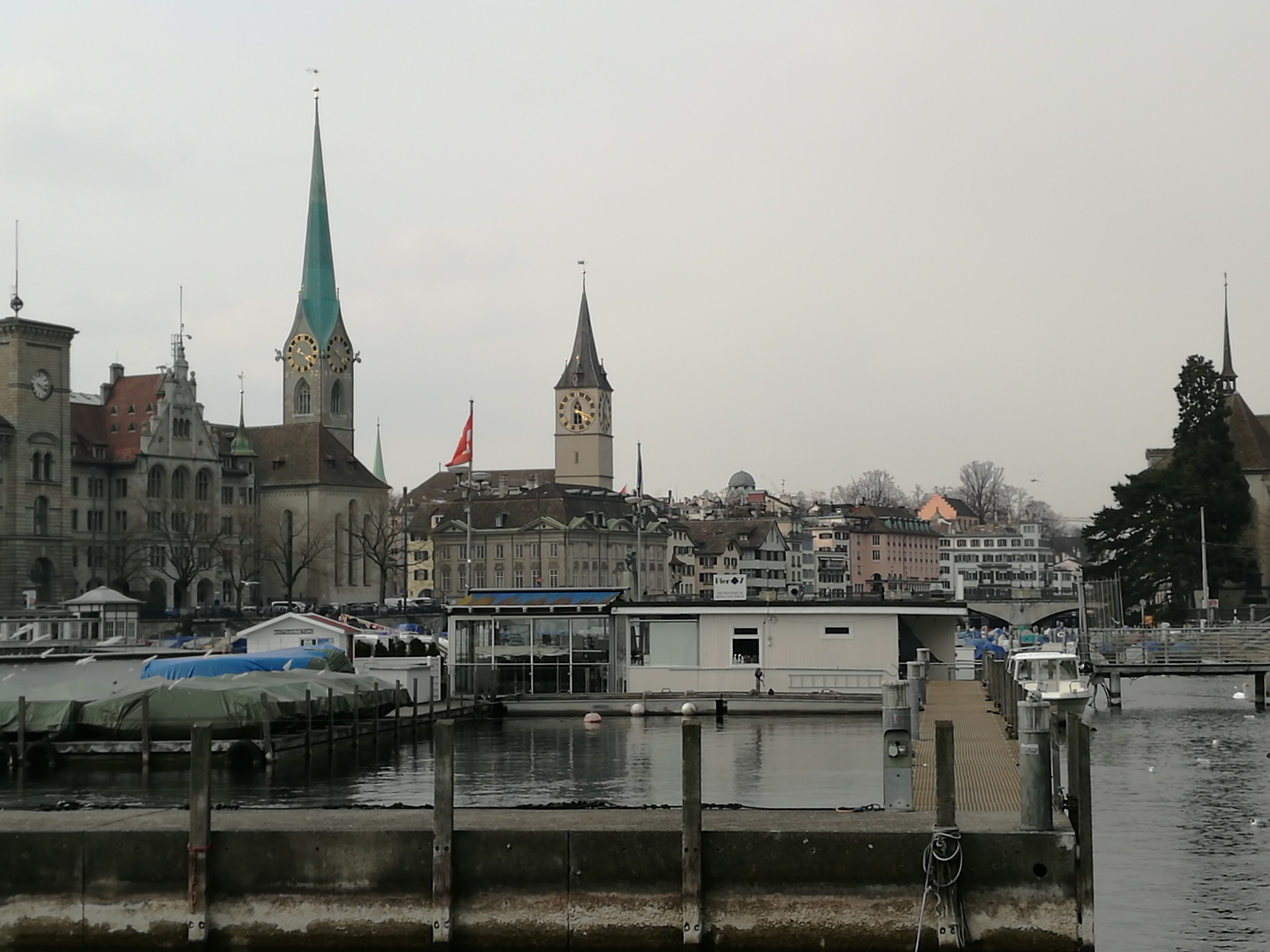 ---
| | |
| --- | --- |
| The double tower of the Grossmünster rises on the right side of the picture. | Rechts im Bild ragt der Doppelturm des Grossmünsters empor. |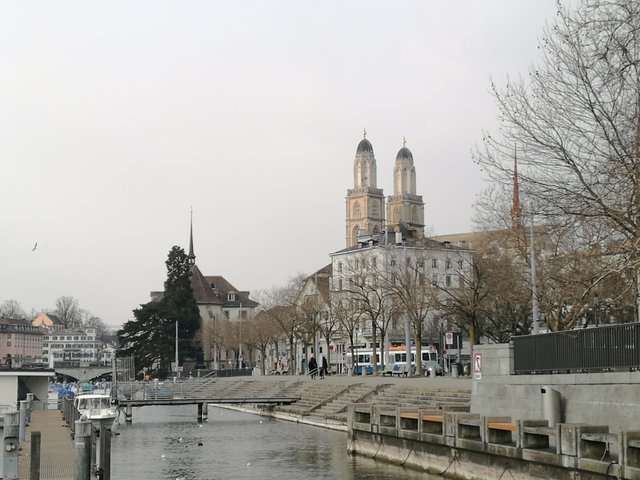 ---
| | |
| --- | --- |
| Luxurious villas near the shore. | Luxuriöse Villen in Ufernähe. |
---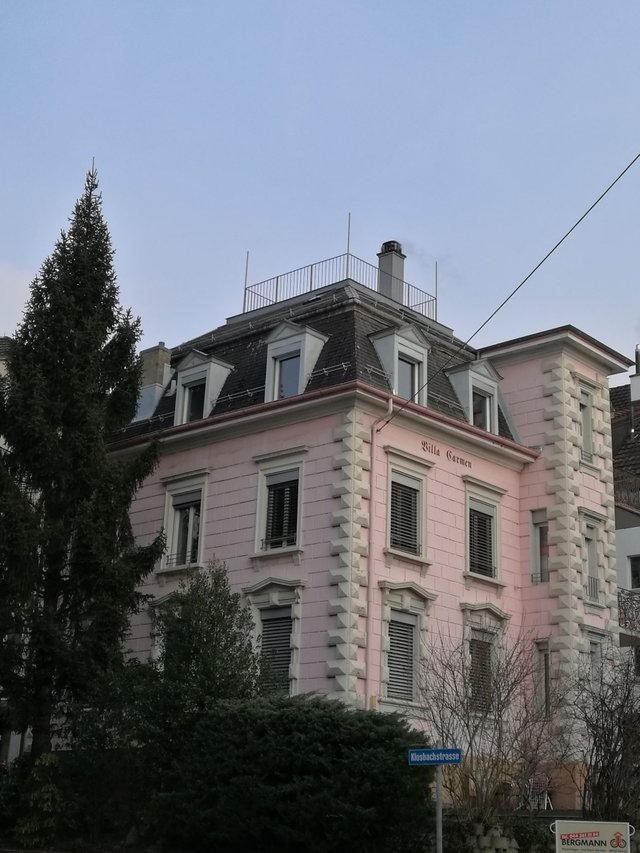 ---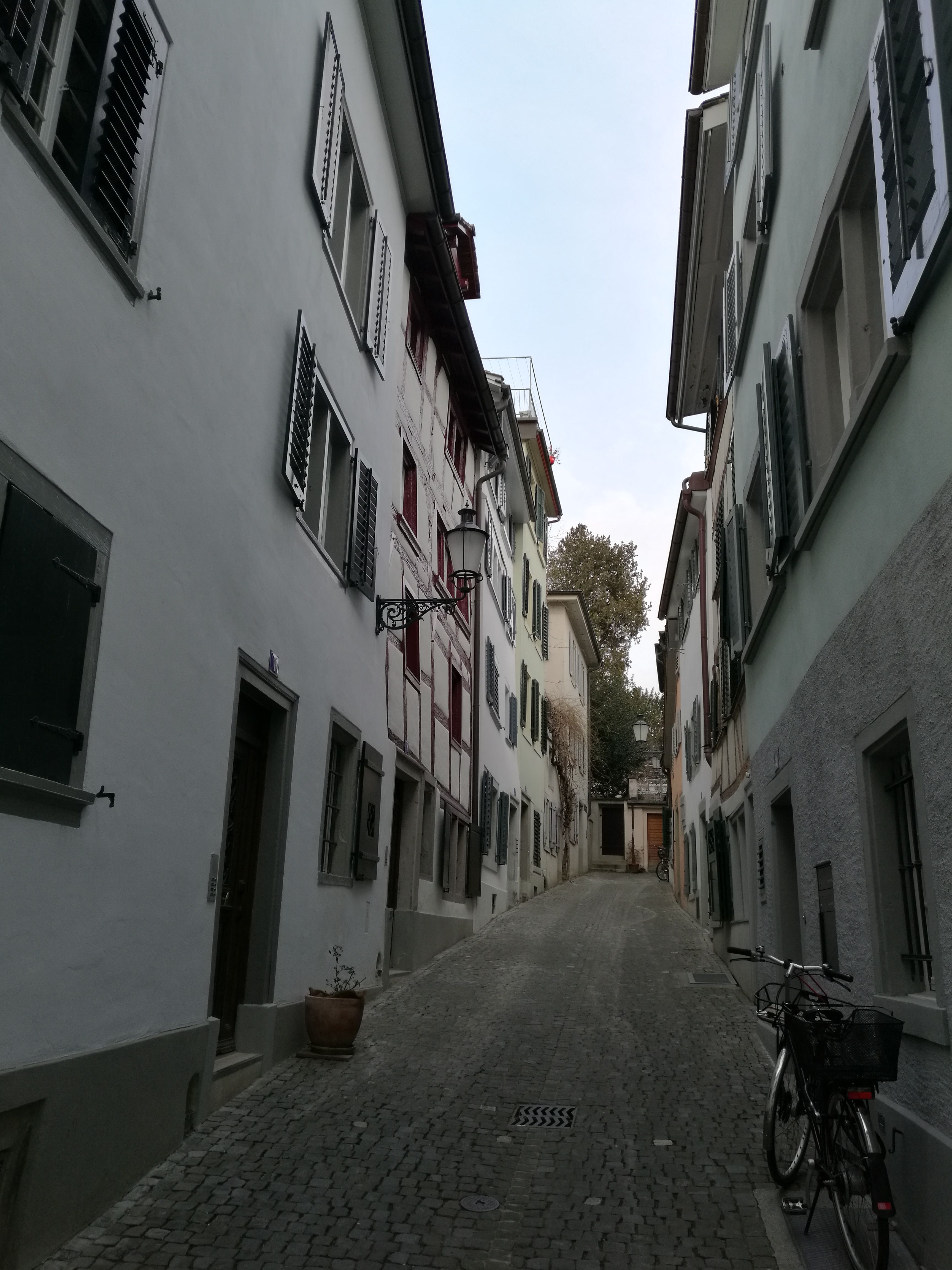 ---
| | |
| --- | --- |
| In Zurich at every turn small shops are inviting you to spend your money by purchasing expensive goods. | In Zürich laden an jeder Ecke kleine Geschäfte dazu ein, teure Waren zu erstehen. |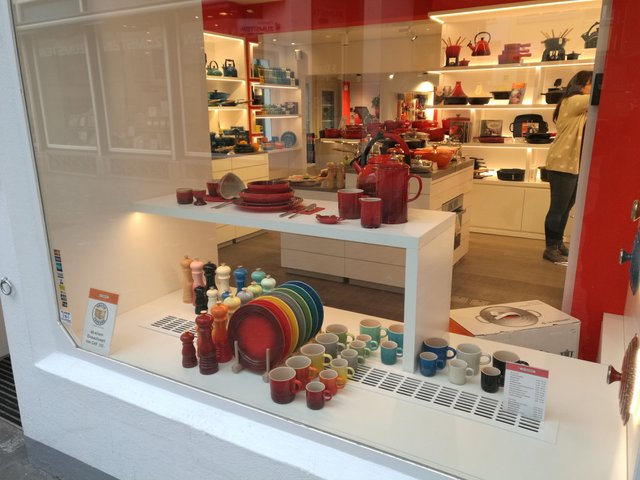 ---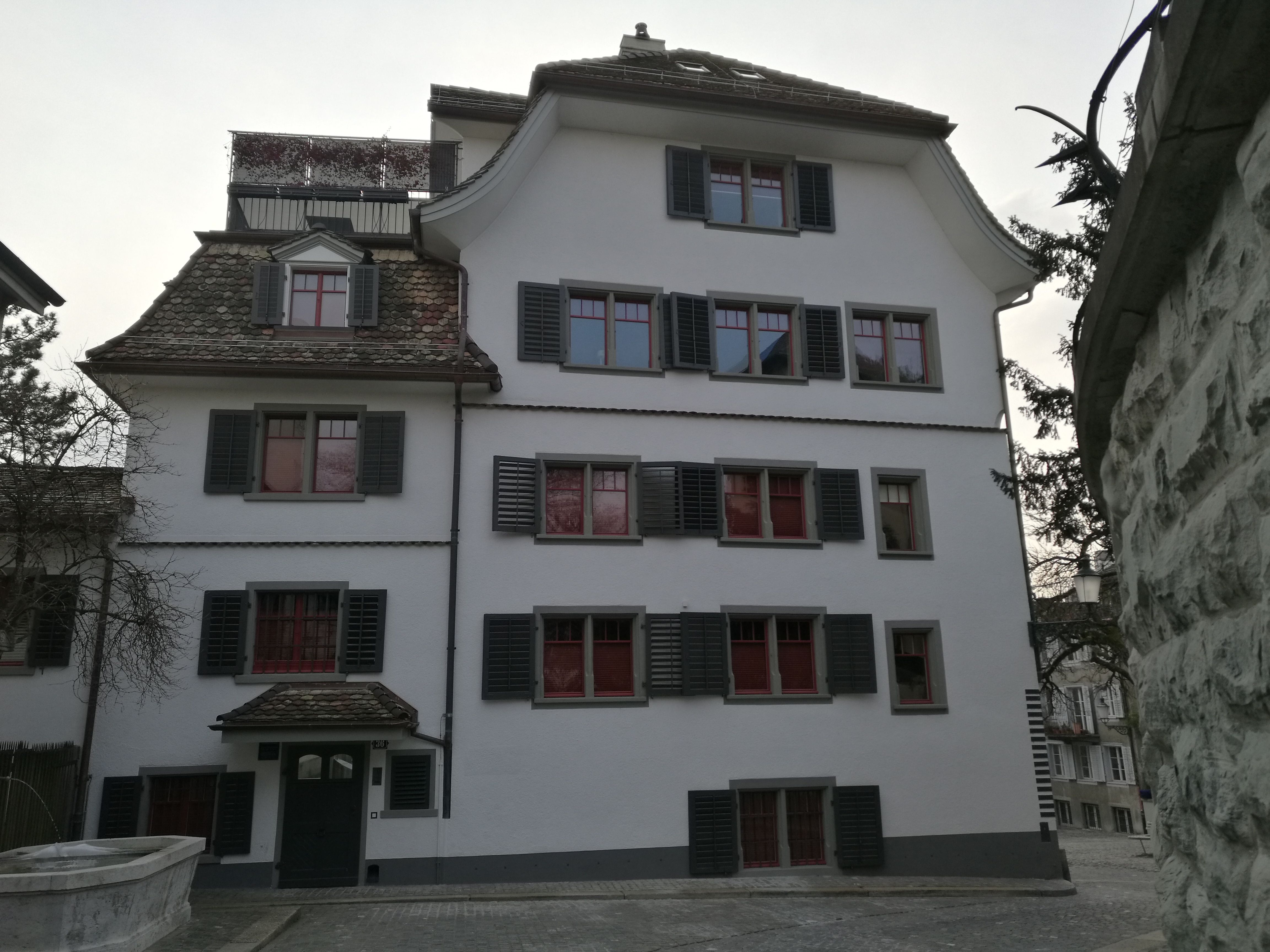 ---
| | |
| --- | --- |
| The Grossmünster from close up. | Das Grossmünster von Nahem. |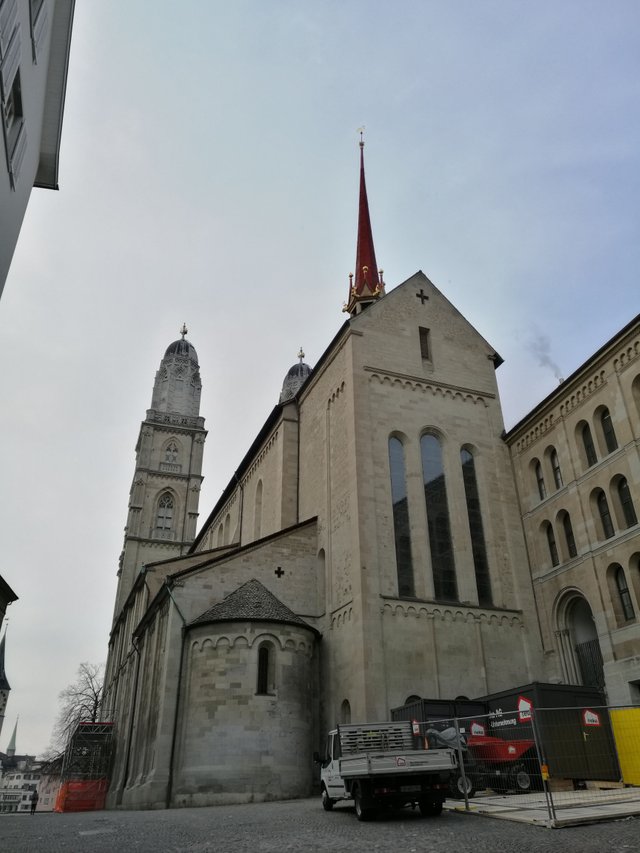 ---
| | |
| --- | --- |
| The Kreuzkirche isn't especially big but very beautiful. | Die Kreuzkirche ist nicht besonders groß aber sehr schön. |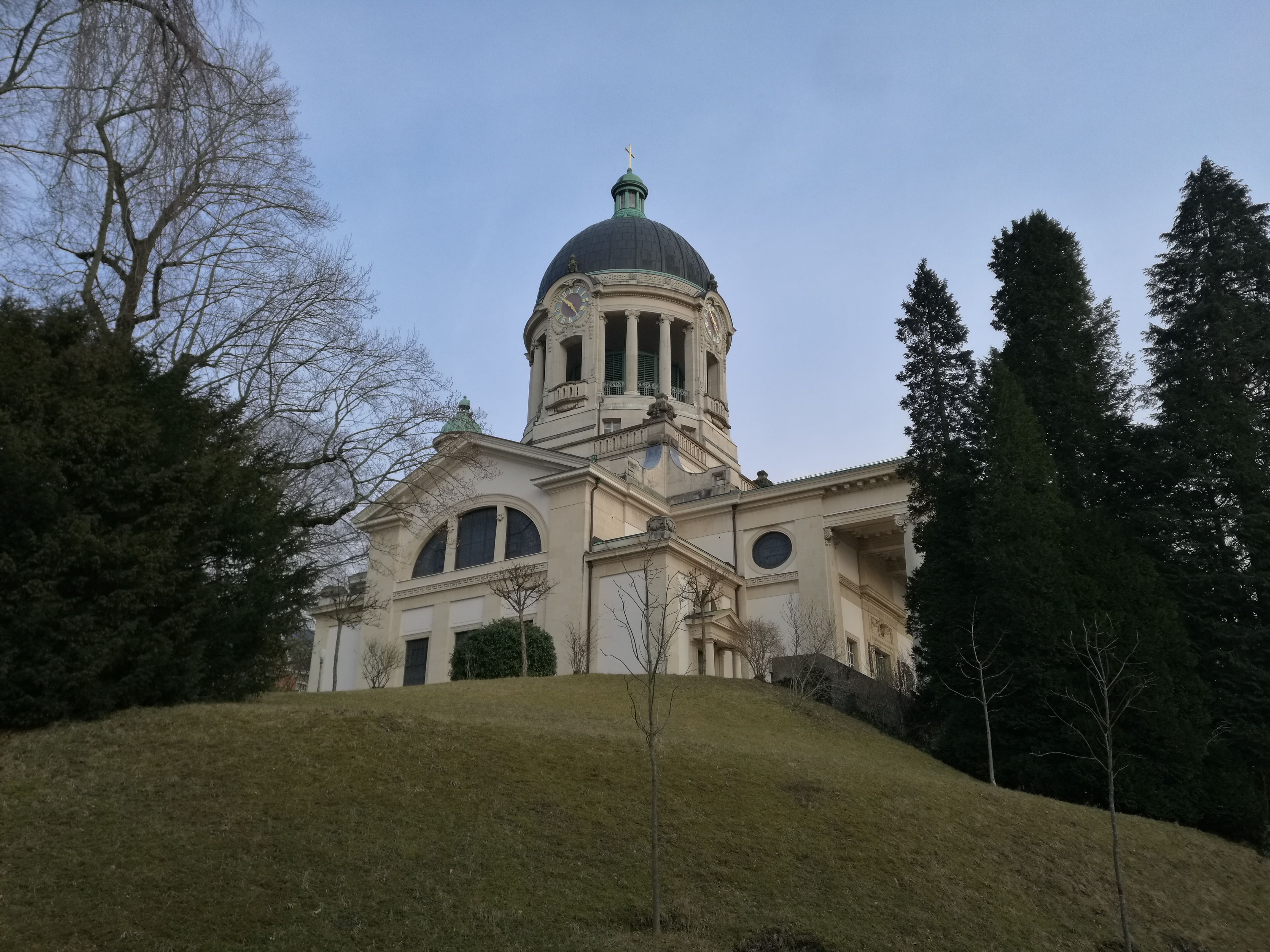 ---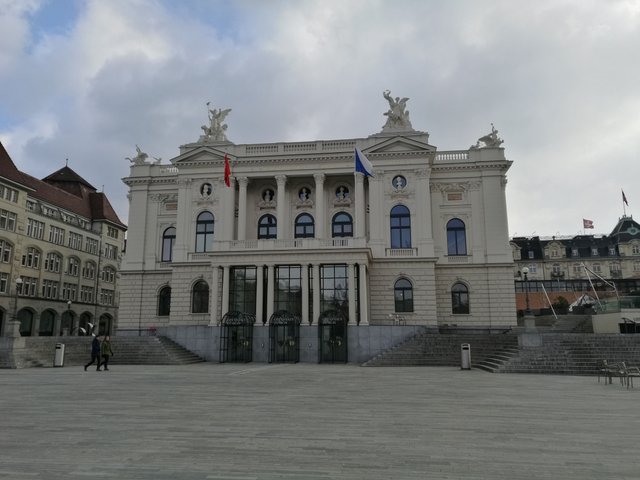 ---