Inday Clara travels Solo #17: Pak Ou Caves-Home to a thousand retired Buddhas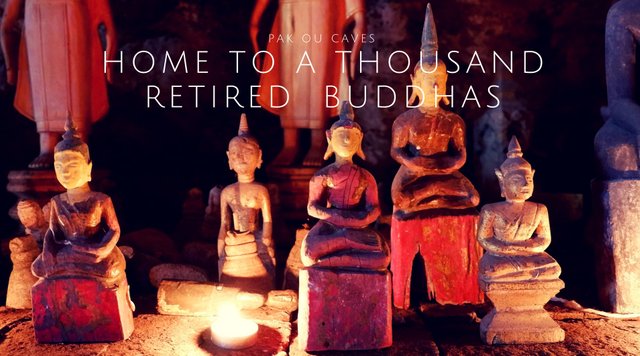 The first place I ventured out in Laos was the famous Pak Ou Caves located 25 kilometers north of Luang Prabang. Based on my research, the ticket for the boat would just cost me around 65,000 kip. When I went to the docks, a man approached me asking for 150,000 kip for the boat fare going to the caves. I declined. As I was nearing the port, another man offered a trip for 100,000 kip and said that was the lowest I could get. When I saw the list of other travelers, I went for it since I was the one needed for the trip to start. After a few minutes, the other passengers arrived and sailed right away.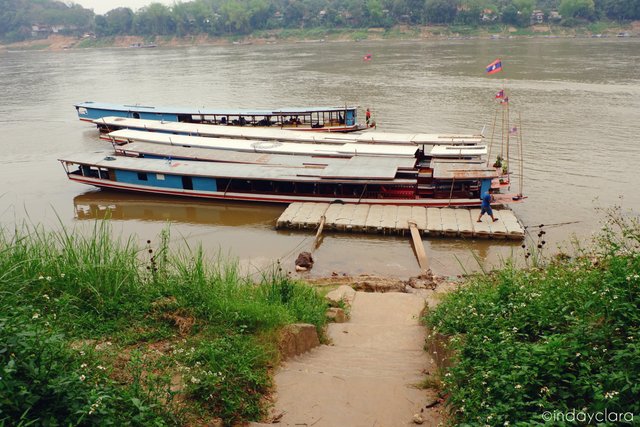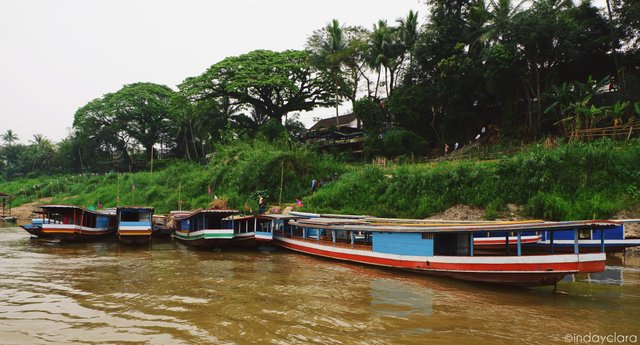 Our trip started and I was getting excited until we docked at another port and I was asked to transfer. I just obliged. Then the trip officially started. The boat trip was said to be 2 hours long. Wished I carried a book with me but I haven't so I just enjoyed the view instead. And the Mekong River didn't fail me. The water was calm and the scenery was relaxing. My thoughts became clear and I was thinking of none. At this point, I was aware of the beauty of everything that my eyes laid on.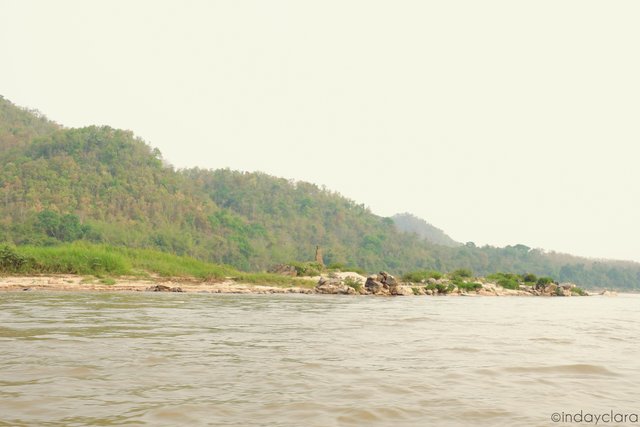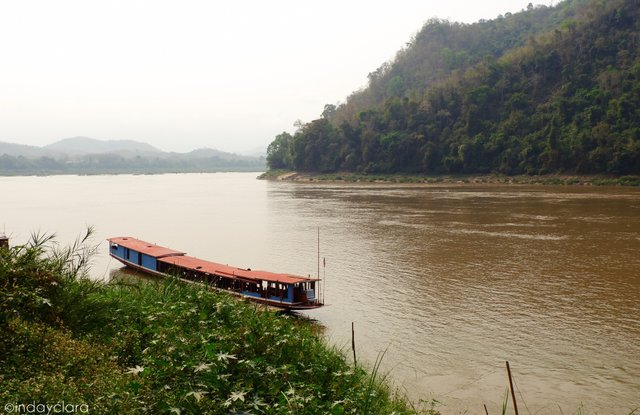 After an hour, we stopped by at a small town along the banks of the river. This town is famously known as the Whiskey Village. And I was told we just have 15 minutes to check out the town. I was about to get irritated but there was no point in arguing. So I hurriedly check the town as fast as I could. I did have some interesting things I found in this quiet little village.
The first thing that caught my attention was the insects and reptiles that were placed inside the bottles.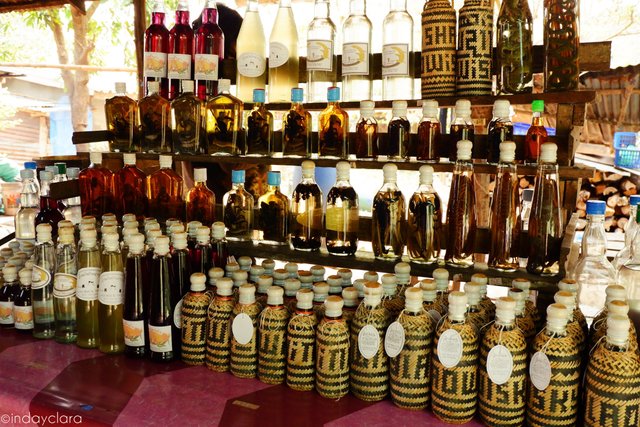 Apparently, these animals were flavor boosters for the rice wines. Would you dare taste this wine?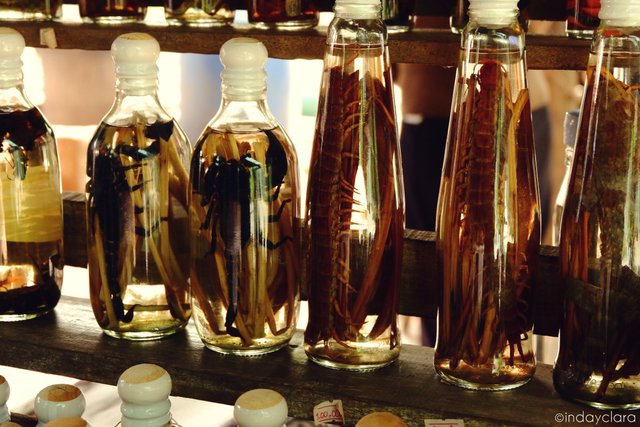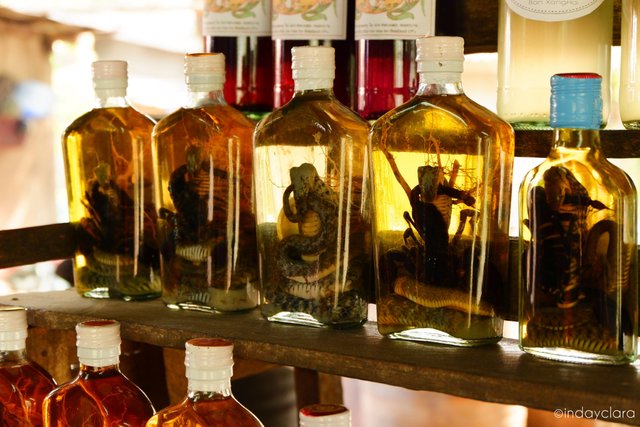 A lot of stores were lined up selling colorful silk and cotton fabrics. It seems to me this is their main source of income here.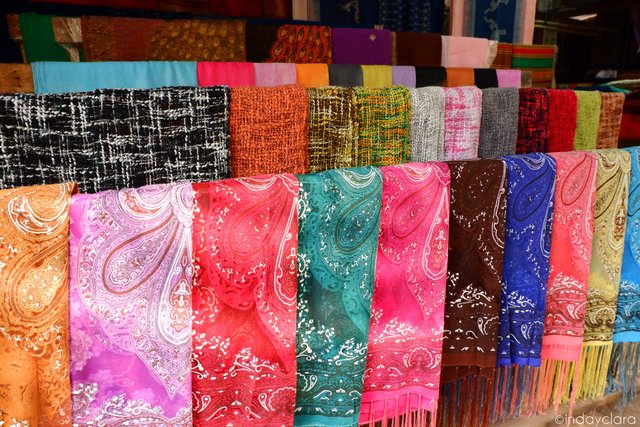 I was able to witness a woman weaving a blue scarf. I was amazed how it looks simple for them to make such beautiful clothing.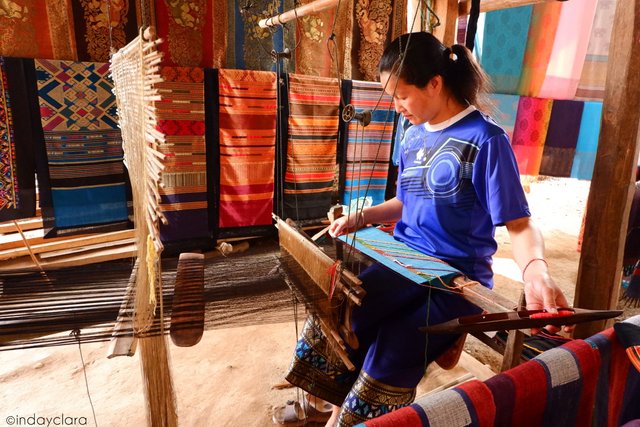 And in the middle of the town, one could find a small temple where I found monks just minding their own business.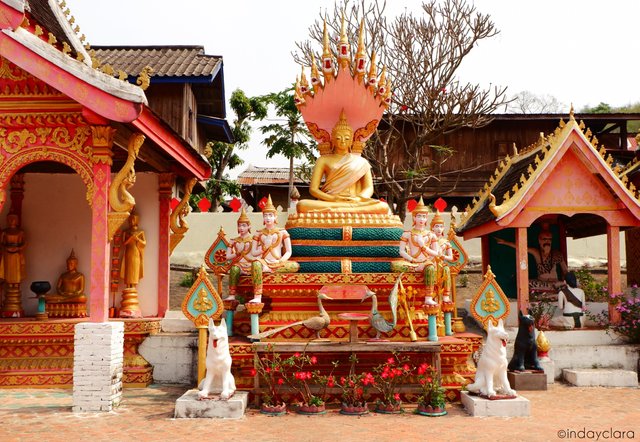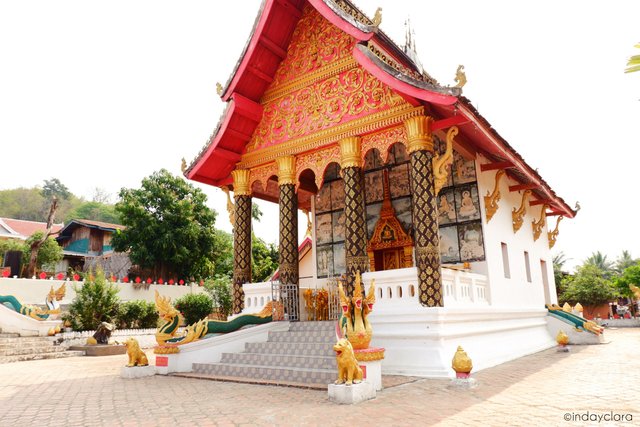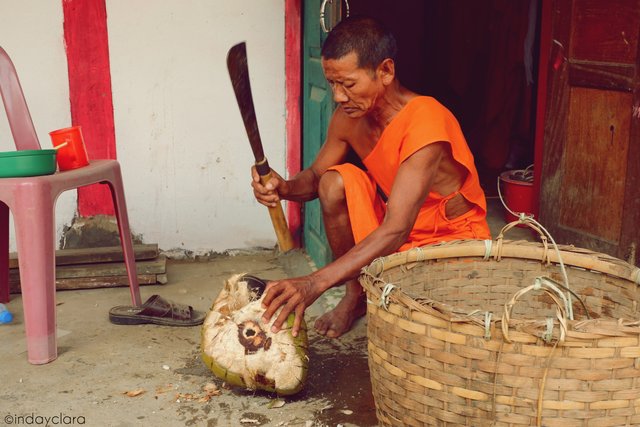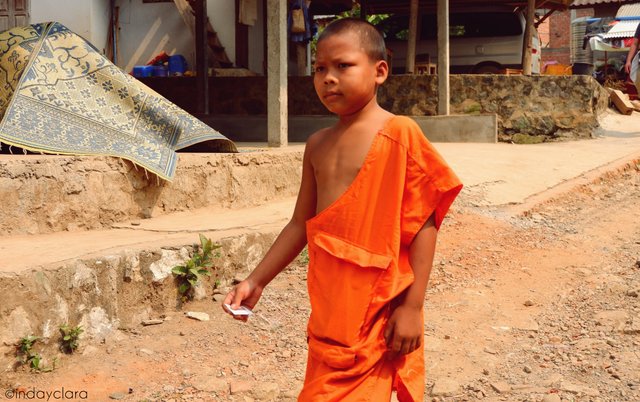 I checked my time and it was past 25 minutes already. I was so scared the boat had left me already. I walked so fast! When I arrived at the dock, the others were late as well.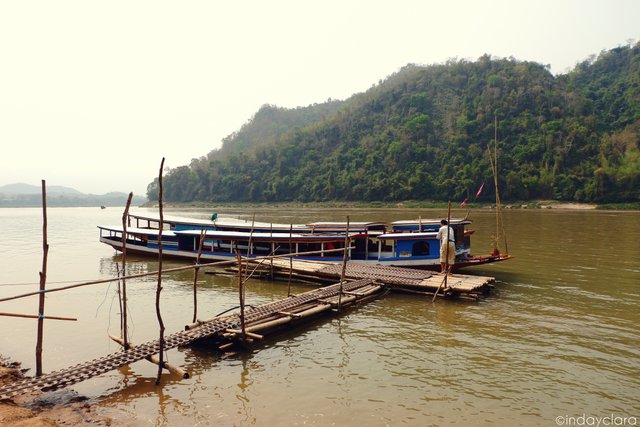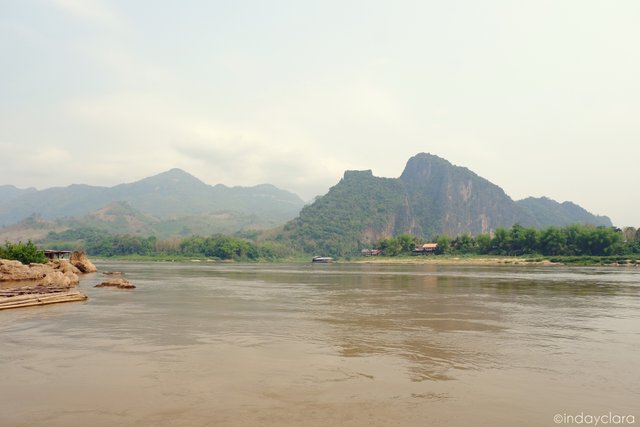 After 40 minutes, we arrived at the caves. And just when I stepped out of the boat, I was told once more that we just have 30 minutes to explore. Now, this doesn't anymore make sense to me. And I told the driver that 30 minutes was not enough. My once peaceful mind was now getting annoyed. But I couldn't let that ruined my day.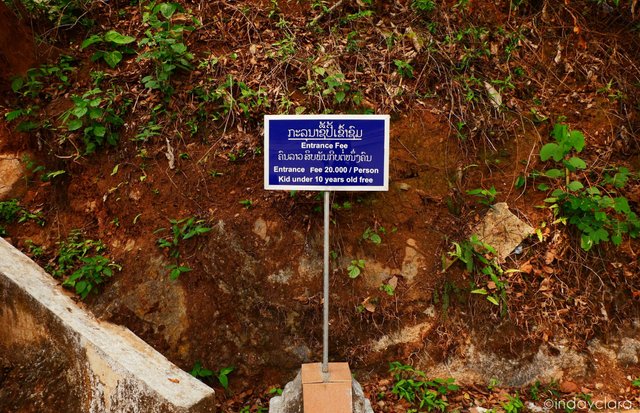 The ticket to the caves cost 20,000 kip. After paying for that, I hurriedly climb the stairs going to the caves. It was 5-minute grueling climb since the steps were big. Made a couple of stops just to catch my breath.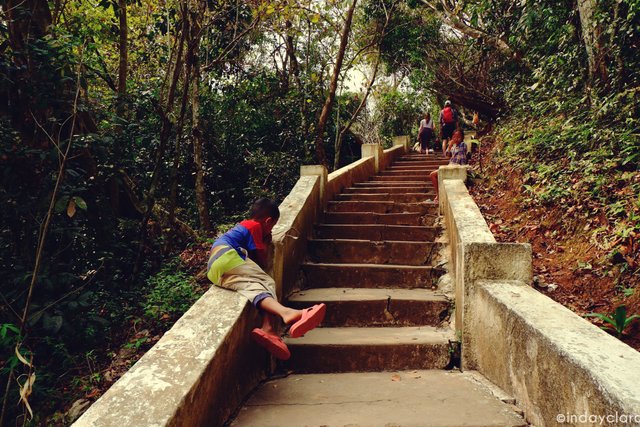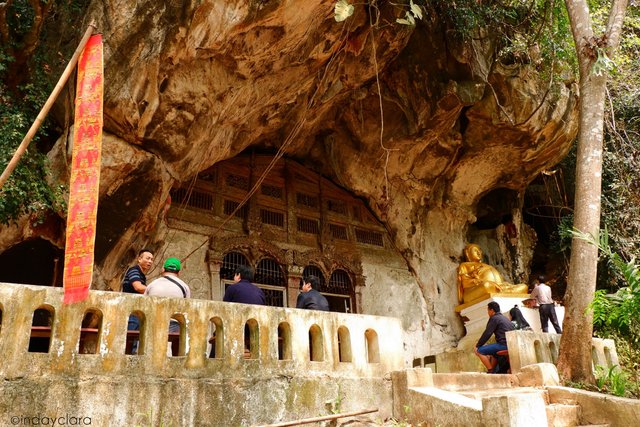 Upon reaching the top, I noticed a golden Buddha statue guarding the gates. There were also children trying to sell little things like painted shells as a souvenir.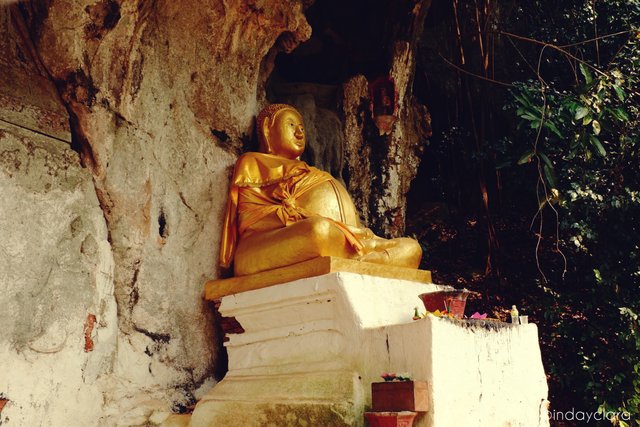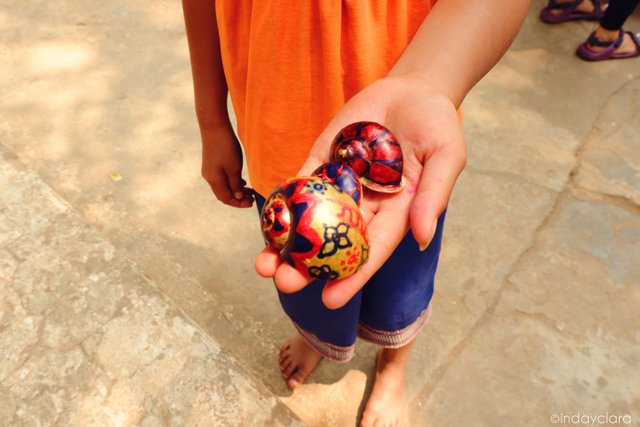 The cave was dark. There was rather a mystifying feel inside. Indeed, there were thousands of Buddha statues but I was expecting more. They look like they were alive against the yellow-orange light the candles were giving. I was then contemplating where the other Buddhas were for I thought there were thousands of them. I took the time to adjust my camera to get some decent shots.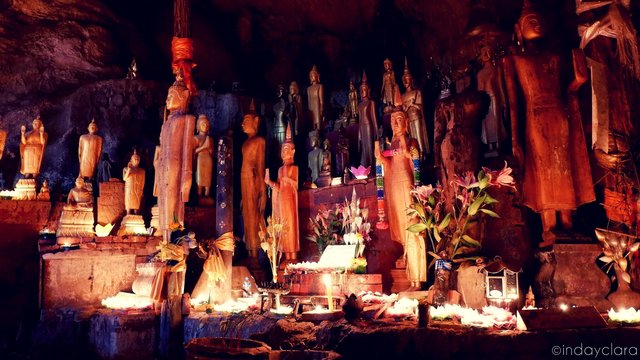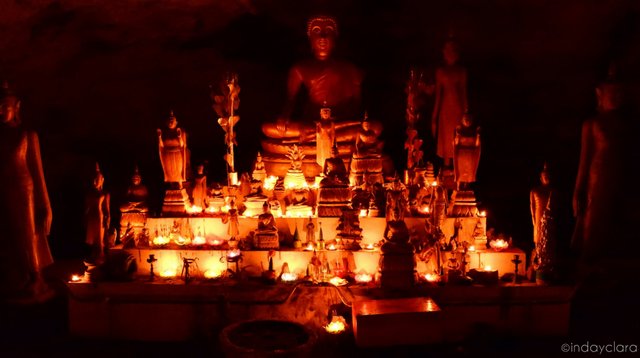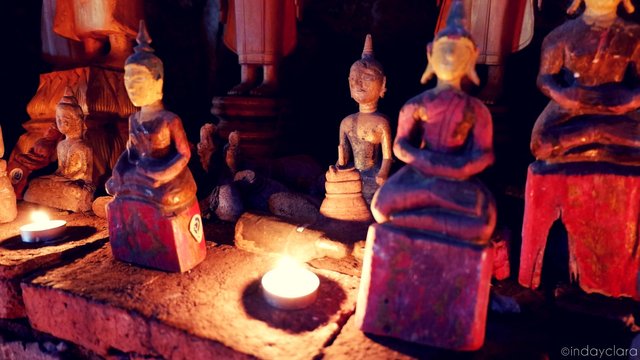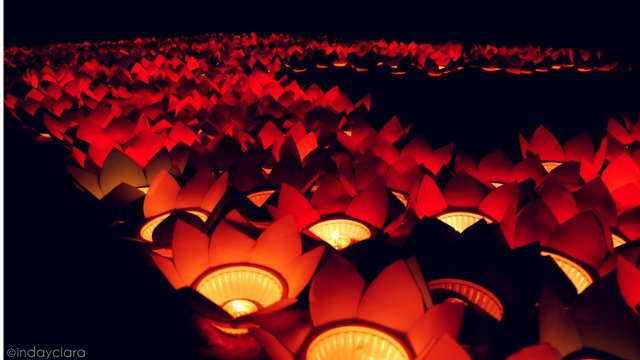 The lotus-shaped candle holder even made the site even more mesmerizing. As I was about to head out, I decided to read the written information of the cave. It says "upper cave" and after a few seconds, it dawned on me that there was another cave! I check the time and 20 minutes have already past. That would mean I have only 10 minutes to check the other cave. Again, I hurriedly walk fast to reach the lower cave. And this time, the other travelers who were with me in the same boat were already heading back. My eyes were now wide open.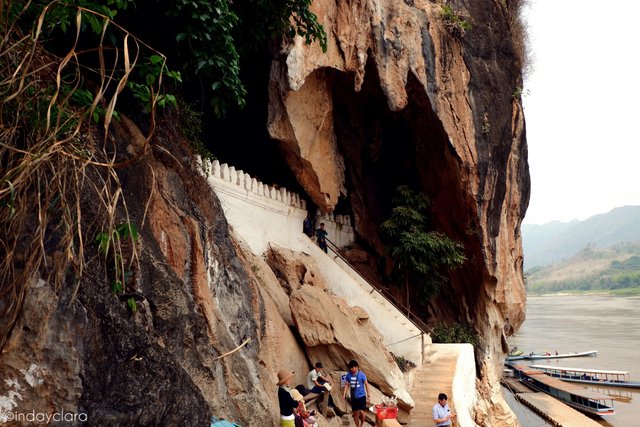 The entrance to the lower cave was rather huge. Climbed some few steps and found the thousands of small buddhas I was looking for. This just proves that I didn't do my research well. Upon seeing the Buddha statues, I was utterly amazed by how many they were. It is said that the lower cave houses about 4000 Buddha statues in all sizes. Some of them have stayed here for hundreds of years already. Most of them were already damaged, some missing its parts.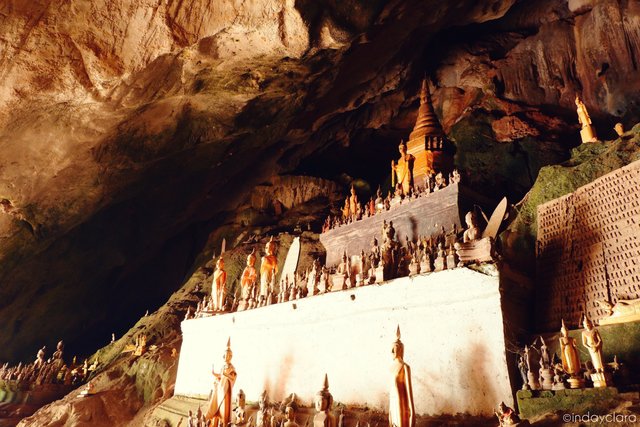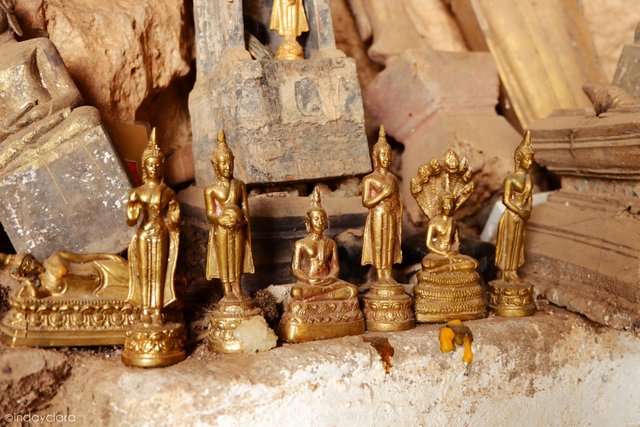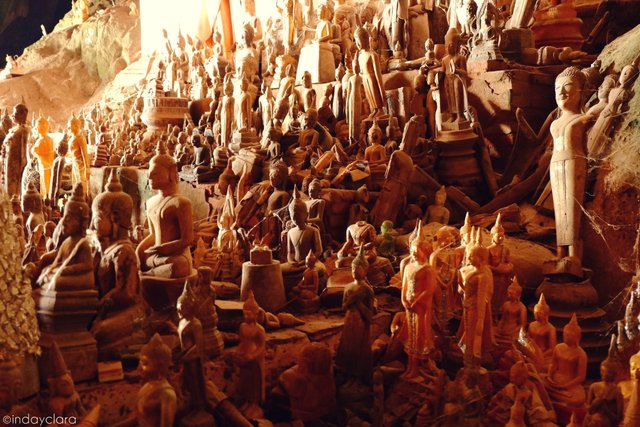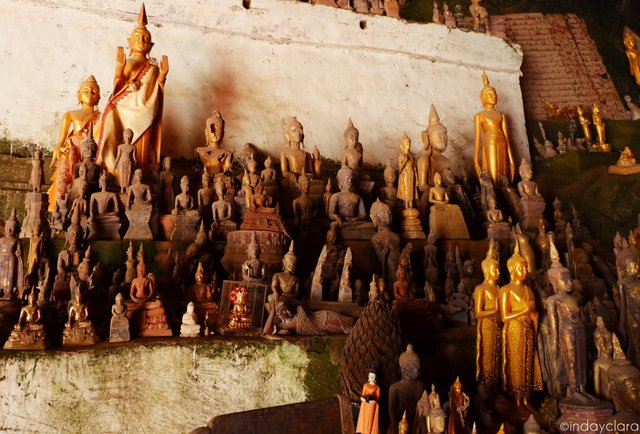 Some were placed in small holes while some can be found high up along the walls of the caves. Have you wondered how they were placed there?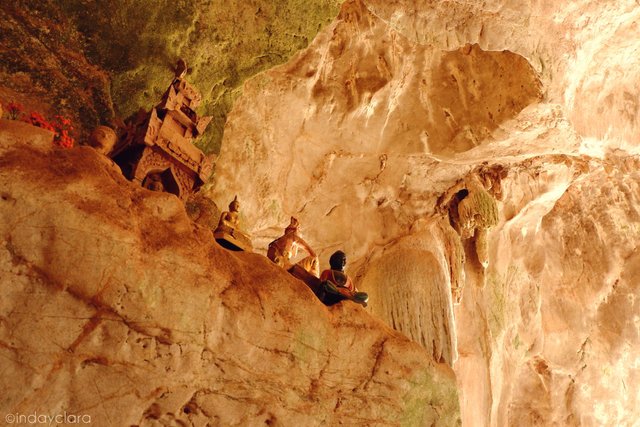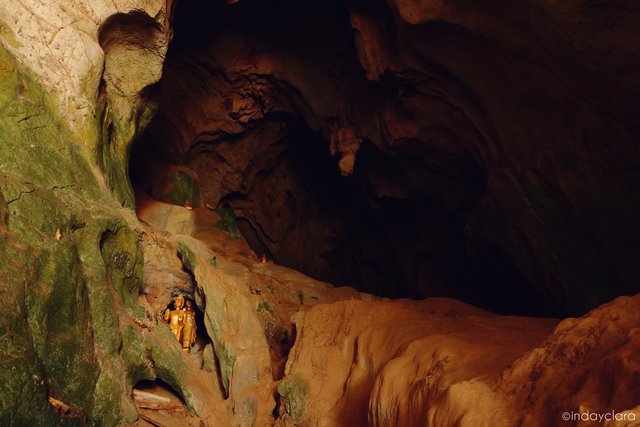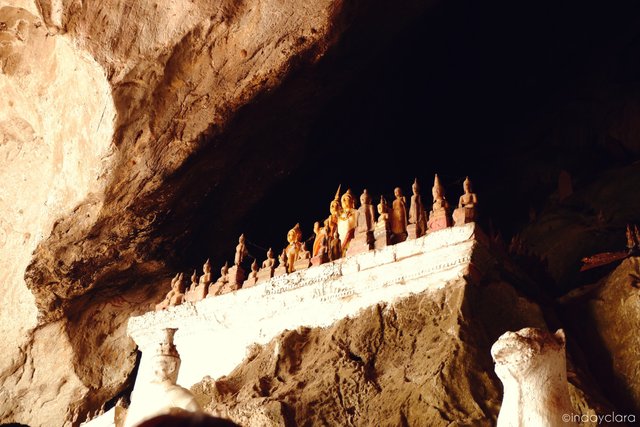 There was a man praying to these Buddha. Realizing that this place was a religious site of worship, I wondered how they felt travelers like me were visiting their place. Aren't they annoyed if there were lots of tourists passing them by while they are praying? This was one thought that came to my mind. Places like these require respect for their culture and people. That is why I just walked so fast instead of running even though I was really in a hurry.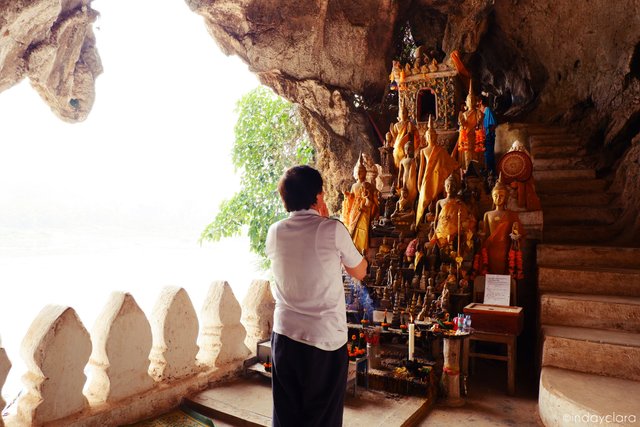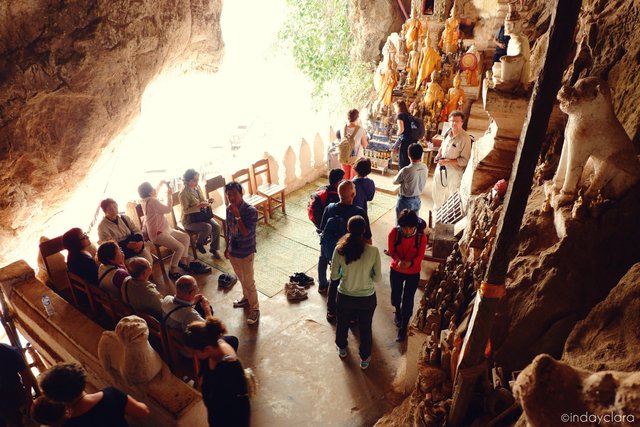 After marveling the grand scene, I bid my farewell to the place and went back to the boat. I stayed at the caves for 45 minutes and the boat didn't leave without me. It was another 2 hours heading back to the city. I fell asleep as the boat slowly moved its way back. Pak Ou caves was definitely a unique place to visit. Even though the trip was short-lived, I really had fun. And there was something with this majestic river that I can't seem to shrug off.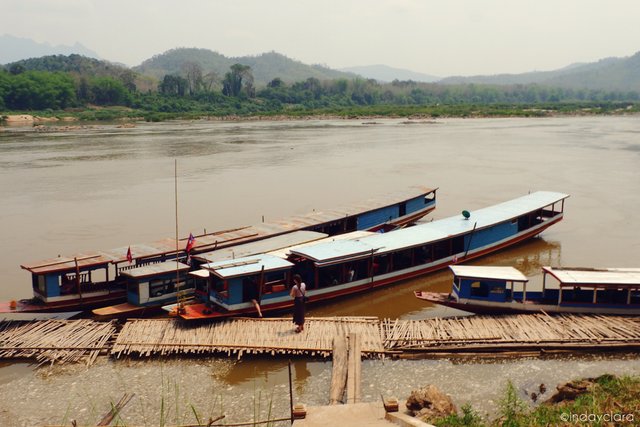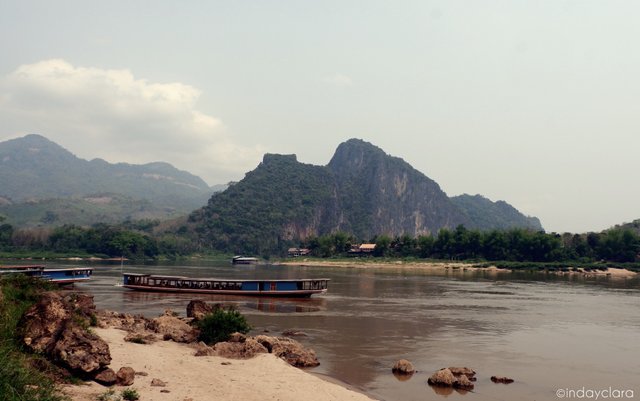 That was it folks! Thank you so much for reading and I hope you enjoyed the photos! Stay tune, Steem on and Always remember...