Rawai 🌴 landing 🏖️ pier & Fish 🐟🐡 market 🦑🐠 [Phuket, Thailand]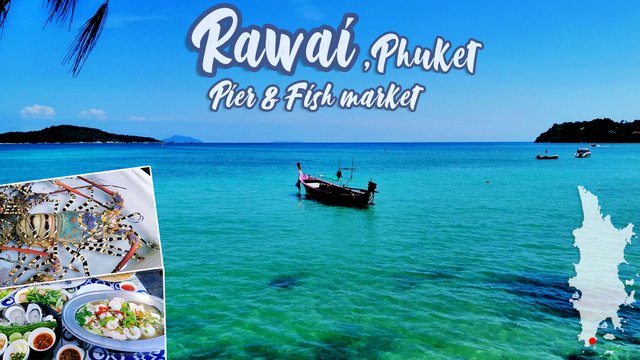 Last week I received my new toy ordered from Lazada's website, the DJI Osmo Pocket which can record in 4K and is really tiny. No need to think long to know where to test it.
My decision, Rawai in the south of Phuket Island. On the one hand because it's a place I like and on the other hand because my wife @baiboua, with the return of the sunny days, keeps asking me when we will eat Sea Food there Hahaha.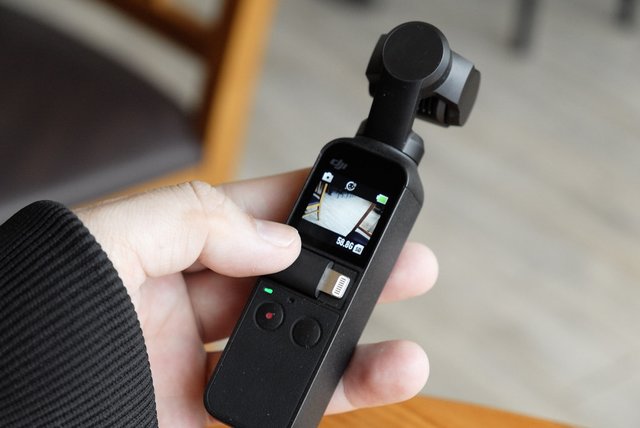 To go to Rawai there are two possibilities, the main large road from the north of the island to the south or the wonderful tourist road that runs along the coast.
Sorry this time it will be the fastest way (the road to the coast I will keep for the next time/post) because it's soon lunchtime and our stomachs are starting to claim their due in a rather noisy way. 🤣
After having completed the few kilometers separating us from Rawai and for once without any traffic jam (thank you the underground finally opened at the roundabout of Chalong) direction our favorite restaurant just next to the pier with a wonderful view over the sea.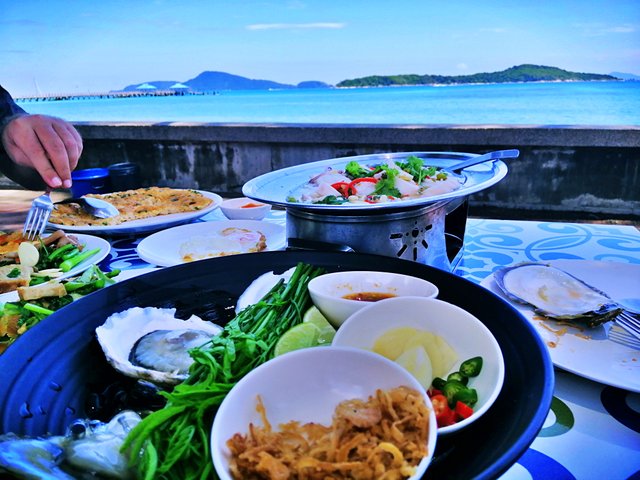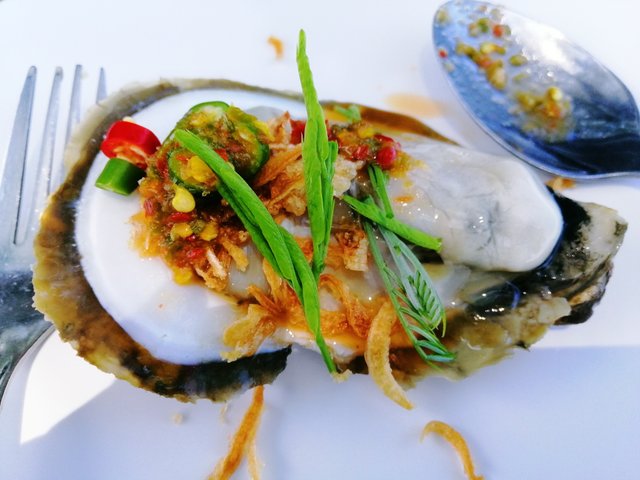 Even if many tourists go to Rawai to eat Sea Food, it's still within reasonable prices. Especially since it comes directly from morning fishing.
I can only advise you, if you're on trip in Phuket, to have a good lunch or dinner (which is also very nice with the lantern lights) in Rawai.
After a good recovery it's time for a short digestive walk along the sea. Let's take a look at the fishing and speed boats.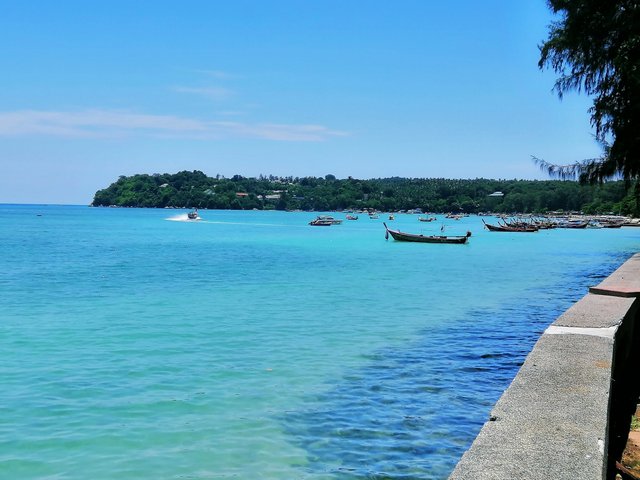 Tip: Feel free to ask the fishermen that you cross the price to take you to one of the small islands around for the day, it will make you one more day of wonder to tell your friends ;) Indeed after their return from fishing to make some extra money many fishermen make their fishing boat available for short excursions, much nicer and more intimate than the speedboats for tourists.
Last year, I did a post of one of these islands (in french) : Banana Island
It will only cost you about fifty dollars for a private boat from 9/10 am to 4/5 pm, it is usually enough to book a day before and they provide life jackets.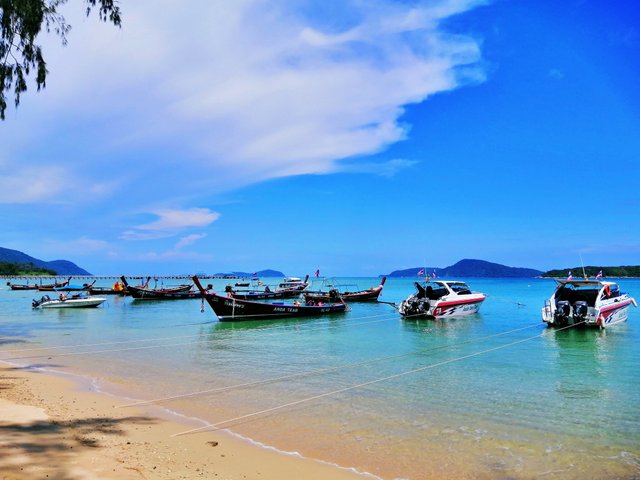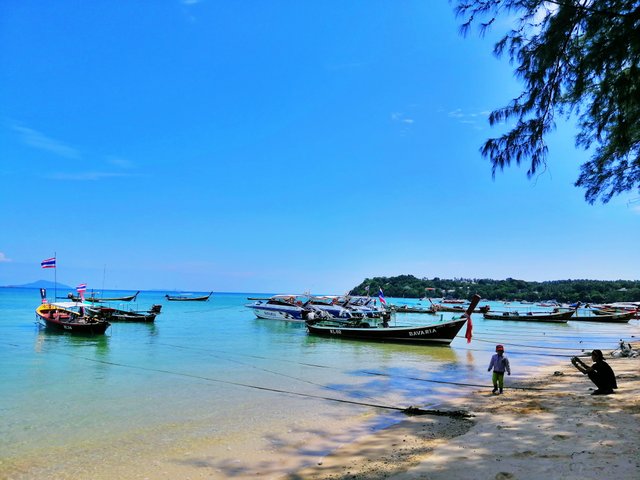 After this short digestive walk, it's time to take a look at the fish market on the other side of the pier which has an interesting feature.
First of all, by the impressive size and vibrant colors of the fish and shellfish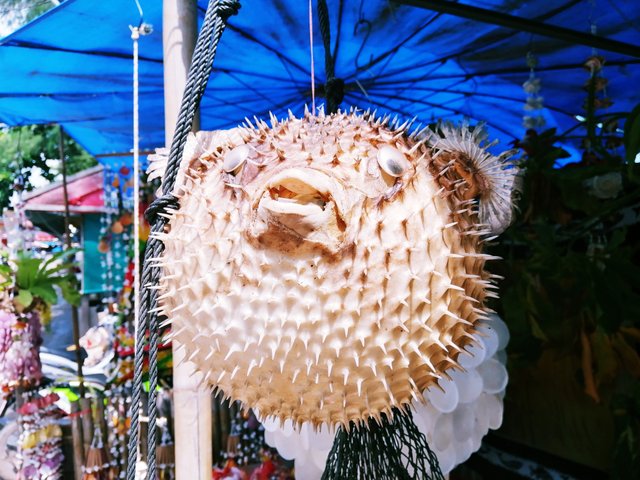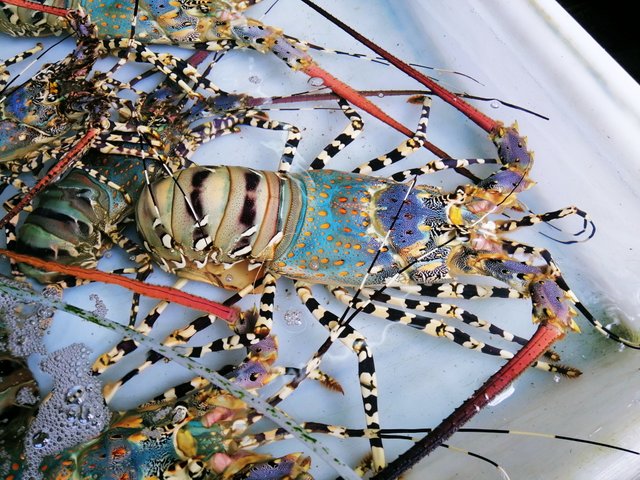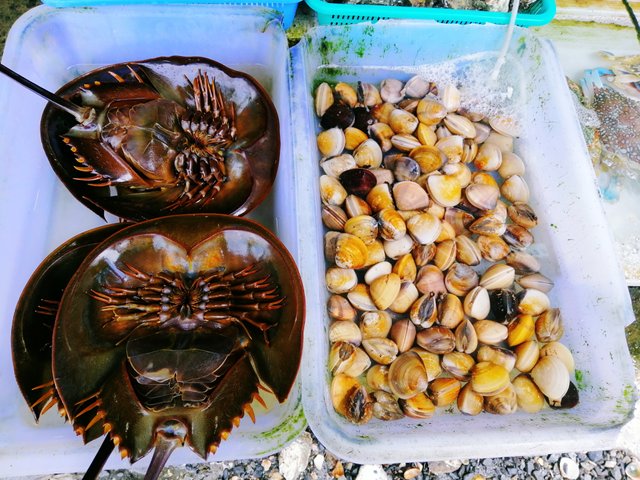 But also and above all because this place works in the following way: On one side you have all the stalls of fish and shellfish sellers, on the other side restaurants. Because something I've never seen before, once you've done your shopping, you can go eat them in the restaurant of your choice. Each restaurant offers to cook your purchases (for a fee of course) to eat them on the spot accompanied by vegetables or others and drinks.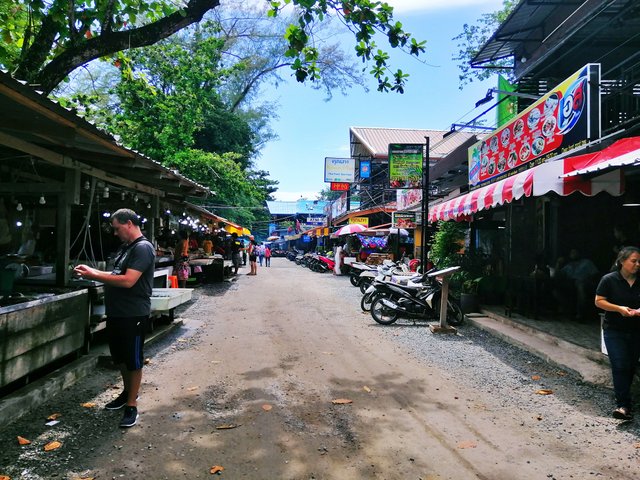 After another beautiful day in the land of smiles and on a sublime island in Southeast Asia, it's time for us to get back home, not without a little stop at the pier and see the joy of the children enjoy the place 😄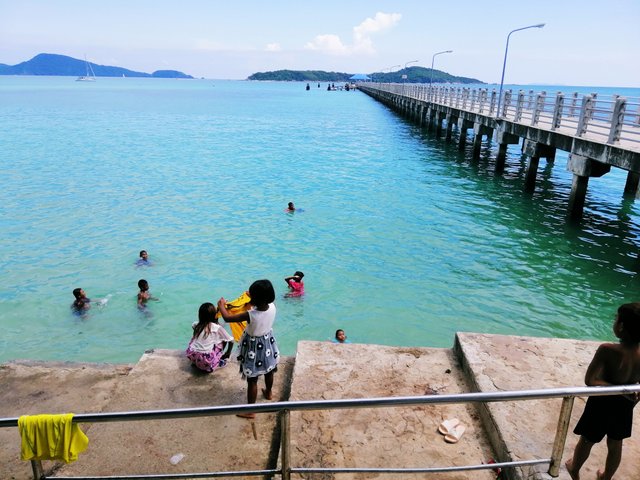 Feel free to check out the 4K video of that day, thank you 😊
If you liked a small
[ Upvote / Follow / Resteem ]
is welcome ;) @imtase
Previous posts:
[Discovering Phuket] - 🍗🍔 Old Town Night Market 🍲🍣 in Walking Street
4 days trip in Luang Phabang (North Central of Laos)