THE MOST PEACEFUL BEACH IN GREECE // MUST VISIT SOMETIME
Hello people!
This Monday was a national holiday in Greece which is called "Ash Monday". Me @knowhow92 and @tel.empathy we decided to visit a beautiful beach called "Agia paraskeui" at "Perdika" village, which is about an hour far from Ioannina city.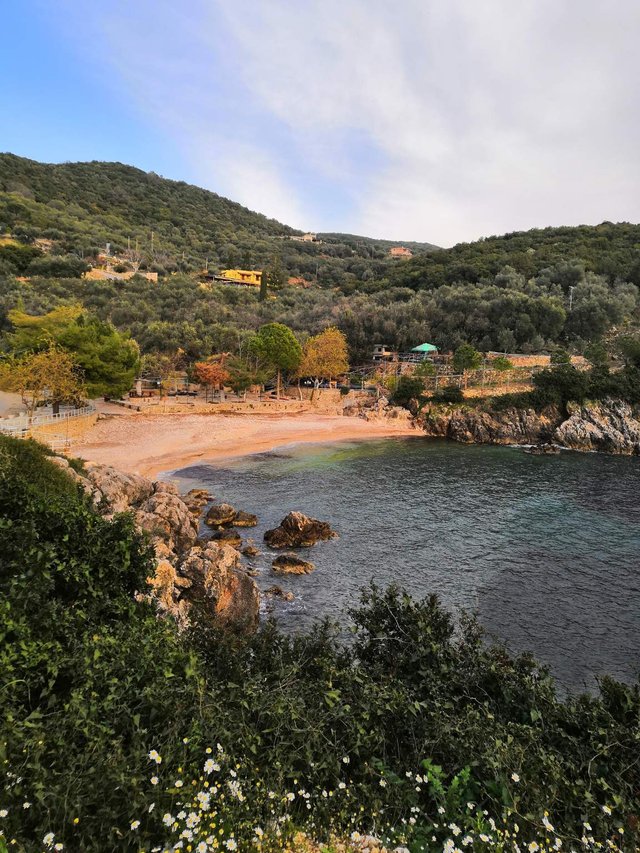 So this is the beach we visited. The weather was sunny but a little windy, so i couldn't manage to swim cause the sea was cold but @knowhow92 and his dog "Biggie" did.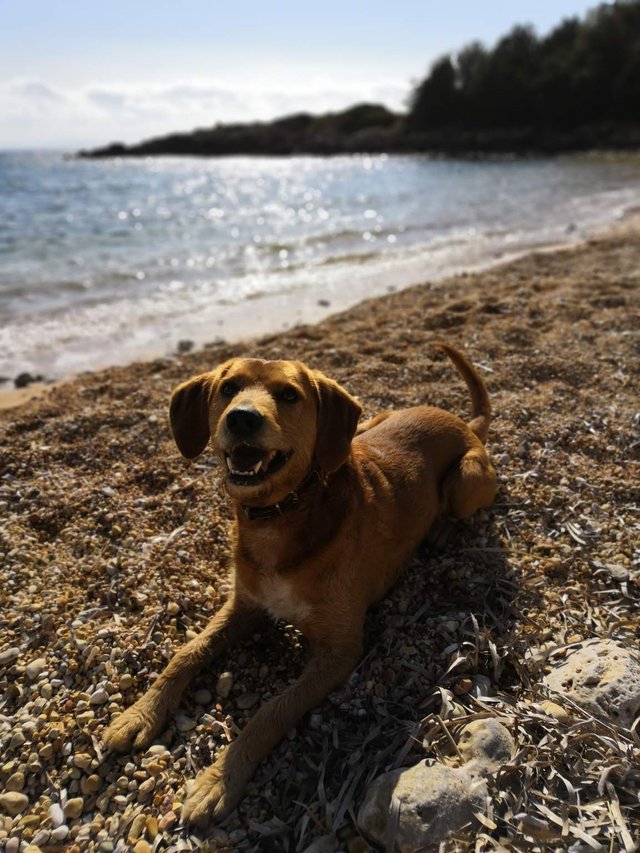 I think it is obvious that he enjoyed it a lot hehe.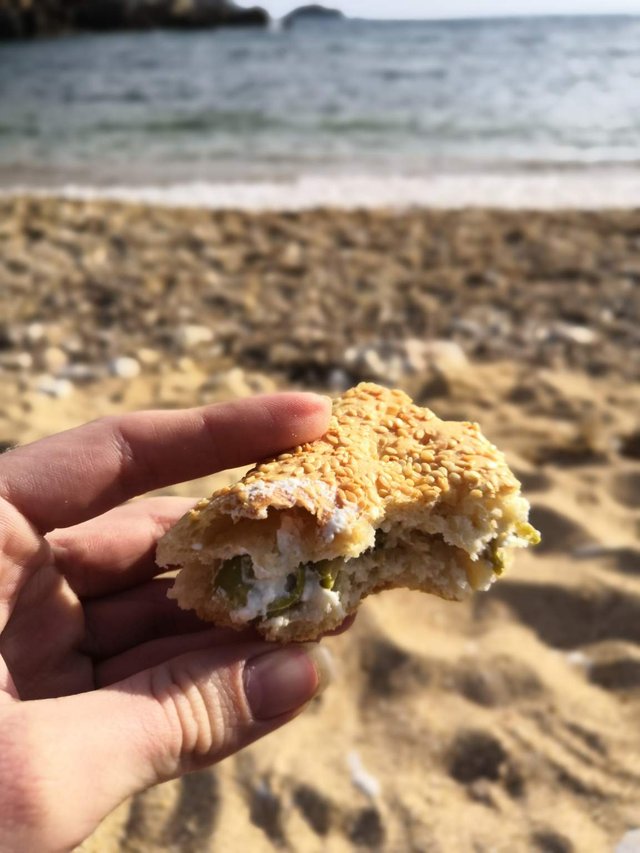 We just stayed to picnic at the beach with special delicatessens. This day here in Greece we eat a kind of bread which is called "lagana" which can be filled with anything you like ( taramas, olives, honey).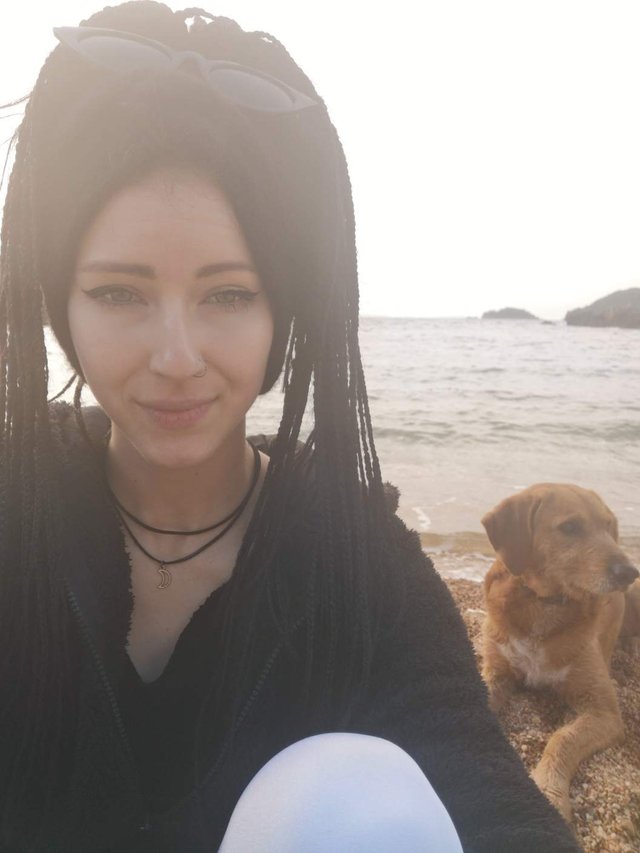 Me and biggie just posing on the camera and sunbathing hehe.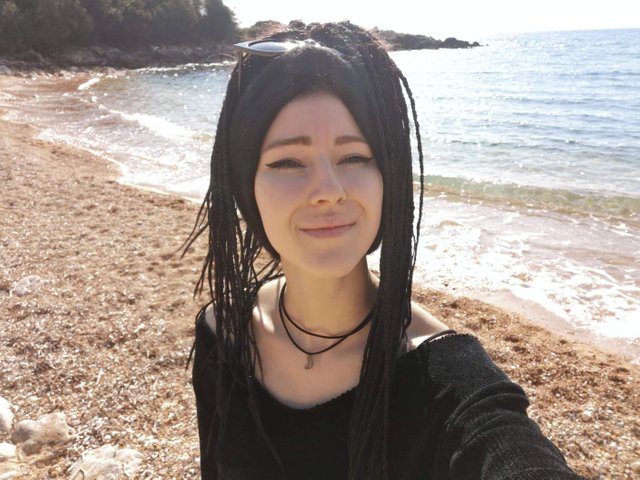 Btw it was my last day with braids so i took many photos just to remember 😅.

A whole beach just for us, that was perfect! 😁 ( I usually don't prefer too much crowded places)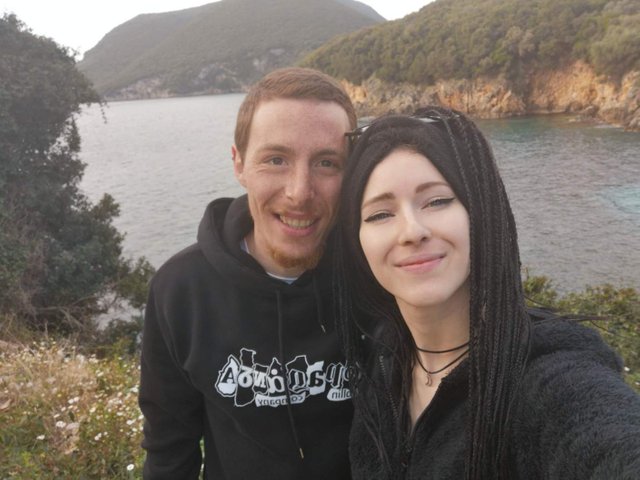 We had an amazing time as you can see at our faces! It was really peaceful, which is something i needed after 2 weeks of working without a day off.
Thank you for stopping by guys, i hope you like my post!
Have a nice day and don't forget to travel!
Posted using Partiko Android