Eating beetles and bugs in Chiang Mai, Oh My!
"EWWWW! GROSS!"
Pete wore a wolfish grin as he offered the dead bug to Corine. "NO!" - She squealed as she backed away, warding him off like he was a vampire out for blood.
"Oh, come on!", he growled. "It can't be that bad! Here, let me show you." He said, throwing the insect into his mouth.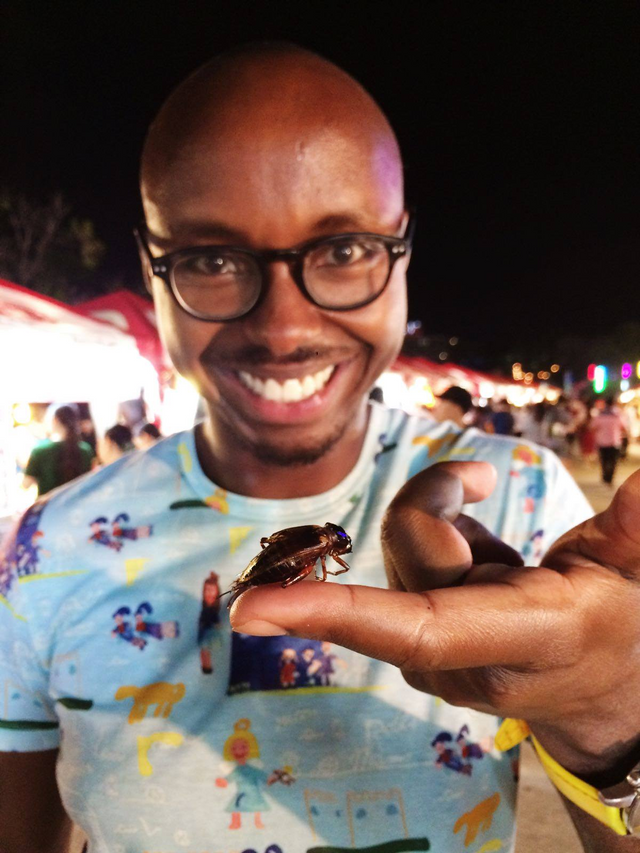 We could hear the crunch, crunch crunch then swallow. Corine had her hand over her mouth, looking like she would cry. I prayed she would, so I wouldn't be the only one in tears. "Ha! See? Easy!" He spat, what I think might have been a tiny leg. He slapped me on the back and held the bag of insects open for me. "Your turn! HA HA HA HA!"
Food markets in Chiang Mai
Chiang Mai is a haven of good food. Every night, and morning, stalls open serving fruit, shakes, meat of every kind, sweets and drinks. Pete, however had found a stall that was both disturbing and fascinating. He waited for me to pick from what looked like beetles, grass-hoppers, silk worms and crickets - all laid out like a fruit salad of insects.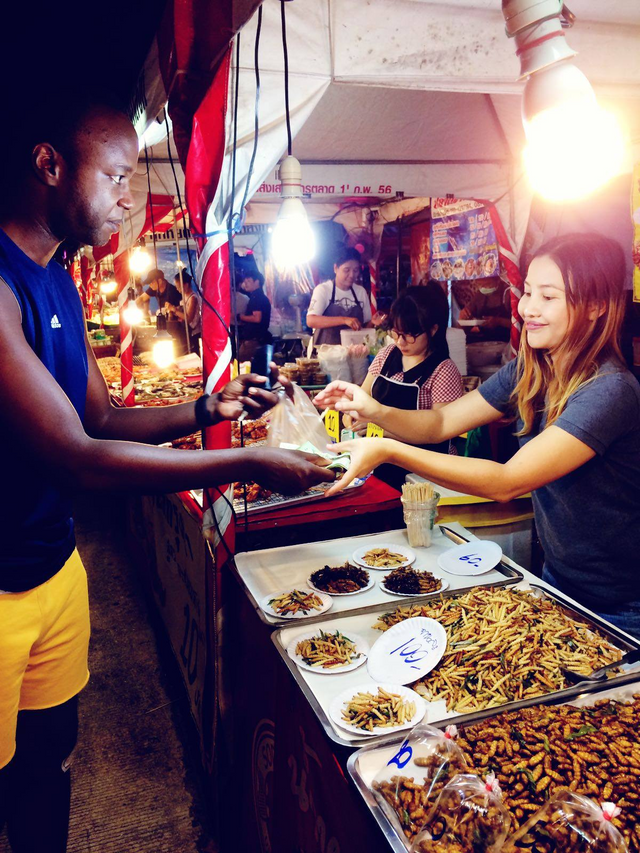 I picked a beetle (I think) and slid it into my mouth and chewed, and swallowed. It tasted bitter, and crunchy, and somewhat like nuts and chicken all at once. Why would anybody want this?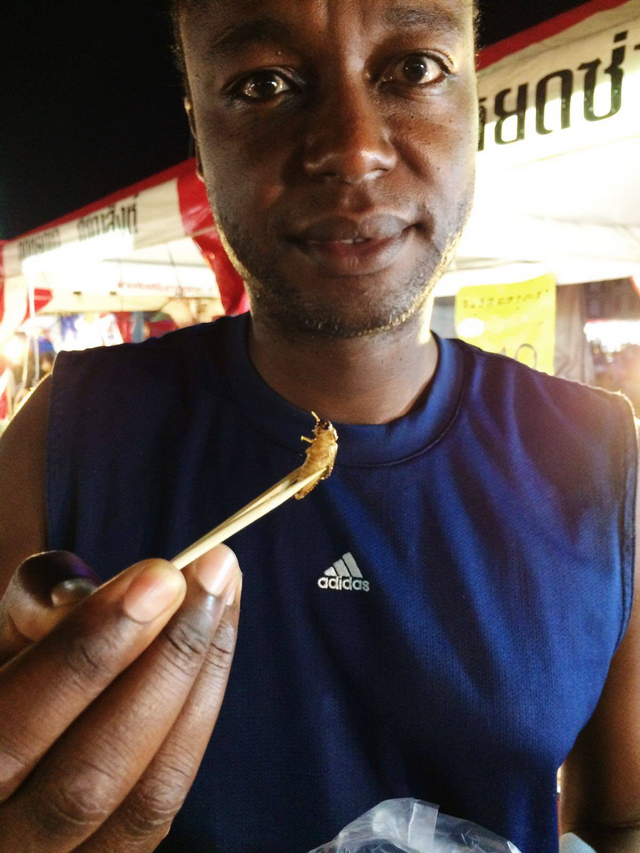 "HA!" Pete said, slapping my back again and shoving the bag in my face. "Have another one!". I sighed and picked a cricket this time. Between us, we ate the whole bag of insects. Some were interesting, others were bitter and some tasted like nuts.
Corine thought we were nuts...
Food Heaven
Chiang Mai has something for everyone, when it comes to food. Night markets spring in different parts of the city daily, and offer you an array of food the likes we had never seen before.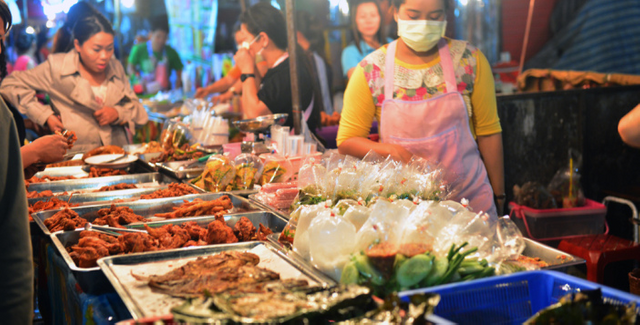 credit: breanna wilson
The flavours are distinct, the textures varied.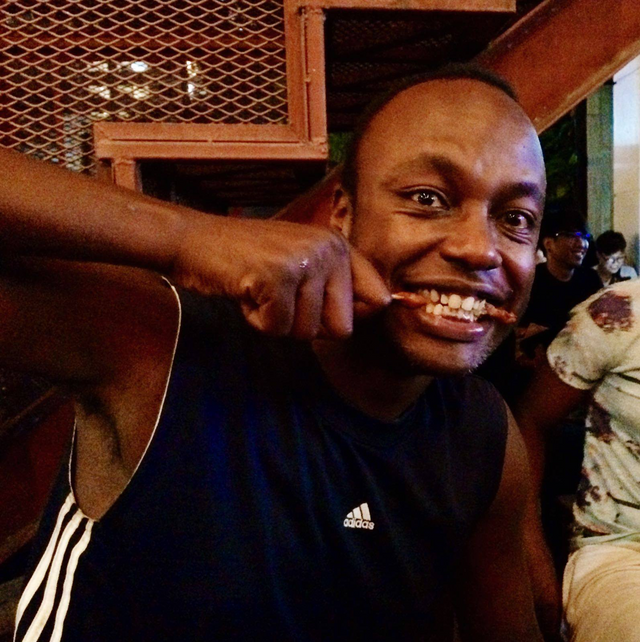 Chiang Mai is an amazing city to visit. Make sure you go through the night markets, and if you do find a stall with insects, do give it a try. You might be surprised how good it tastes.