Temple of Leah: Decoding the Language of Love
Why do human beings go through extraordinary lengths to profess their love?
Well, let's be honest, human beings have always been extra whenever they can, especially if it's driven by a deeply personal cause. In fact, most of the grandest structures built by man have been made with excessiveness as the singular focal point for architectural design.
When you think of your final resting place for example, a towering pyramid made by millions of two-ton bricks might not be what you have in mind. But for Khufu, who built the great pyramids, it was the perfect final statement for the life that he lived. For that period in time, it made sense. Pharaohs were deified individuals by the people and therefore everything made to commemorate them must be at the absolute limits of what is humanly possible.
The ancients commissioned structures as a testament to their apotheosis - a proof that they are well above the ranks of the common people.
They were gods amongst them and for that they need tangible proof. And at the end of the day, that would have made strong political and economic sense. These structures would have ensured a king's undeniable foothold on the political and religious underpinnings of the ancient society, not just for them but for the rest of their lineage.
But not all grand landmarks are built on the central premise of power and political gain. The Taj Mahal, for example, was built by a Mughal emperor to house the remains of his cherished wife.
But why?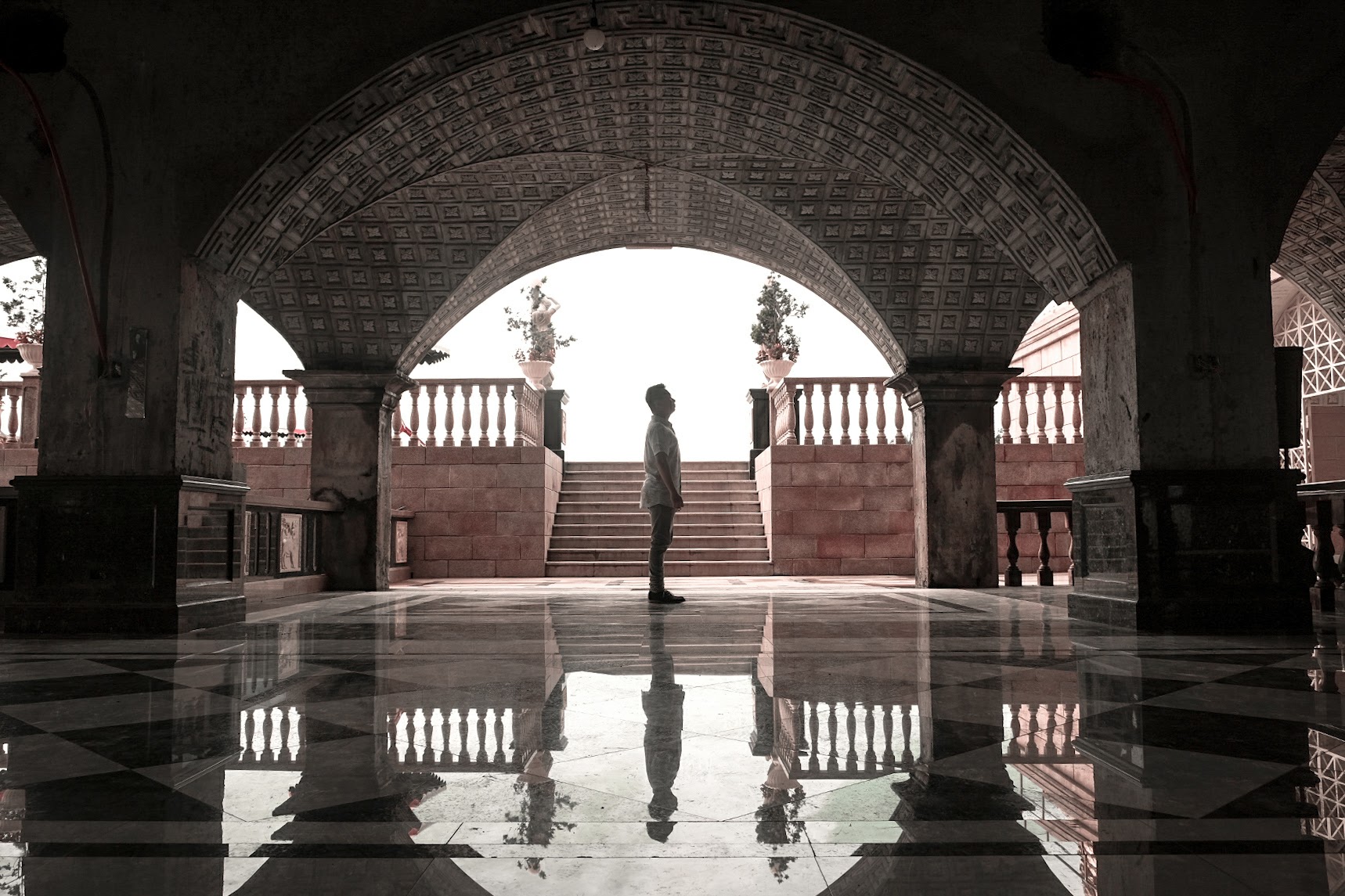 LOVE ON TOP
In Cebu, nestled among the hills of Busay is the Temple of Leah. It's most striking feature is probably its Roman architecture adorned with different Greek elements which feels misplaced in the Cebuano landscape. It sort of sticks out like a sore thumb. This is the first of its kind in Cebu, built as a symbol of undying love from a husband to his late wife.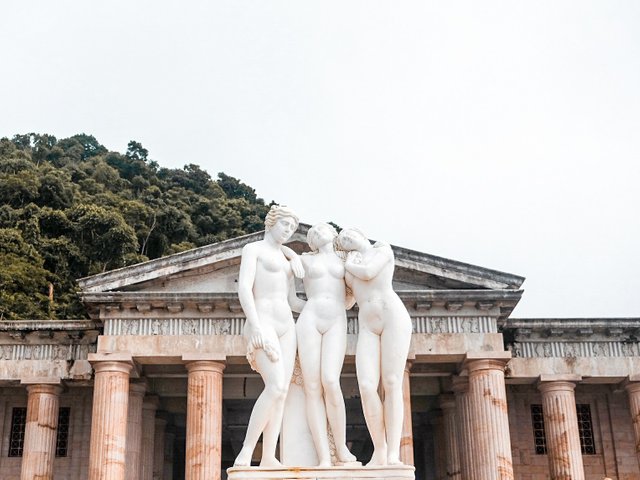 This is far from a king's tomb but it sure is priced like one. It reportedly costs Php 80 million to build and for that it has earned the monicker of Cebu's Taj Mahal for obvious reasons. However, unlike the Taj Mahal, the temple is not a mausoleum but is instead a shrine for Teodorico Adarna's late wife, Leah Adarna.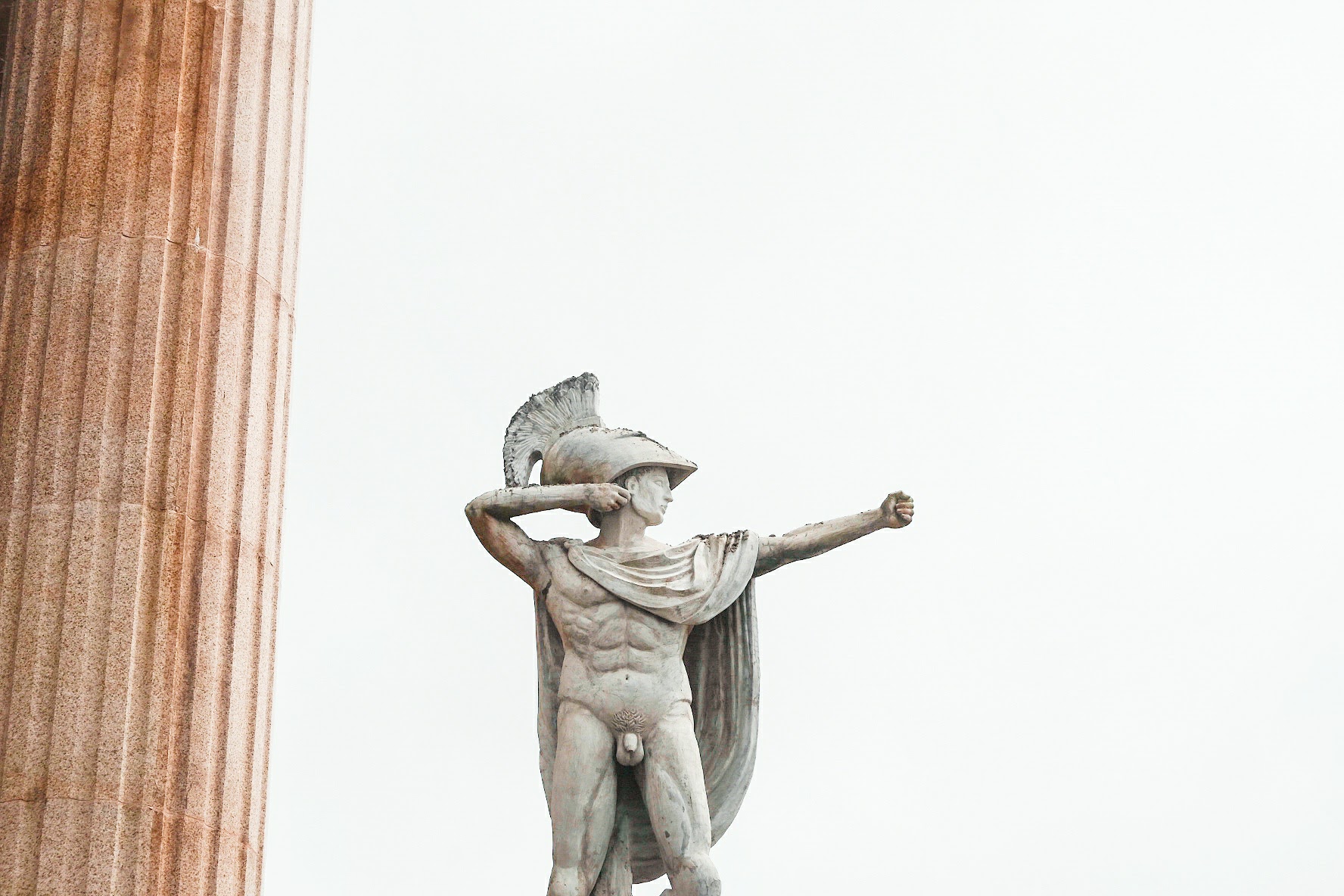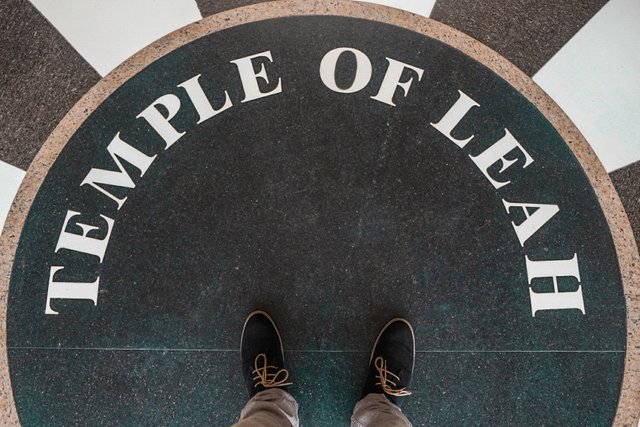 WHO IS LEAH?
Perhaps, that unmistakable Surname has given her away. But if in case it hasn't, Teoderico and Leah Adarna are the grandparents of the actress, Ellen Adarna. The Adarna family runs the popular motel chain, Queensland in Cebu.
This bronze statue is the centerpiece of the temple, made into the likeness of the late Leah Adarna.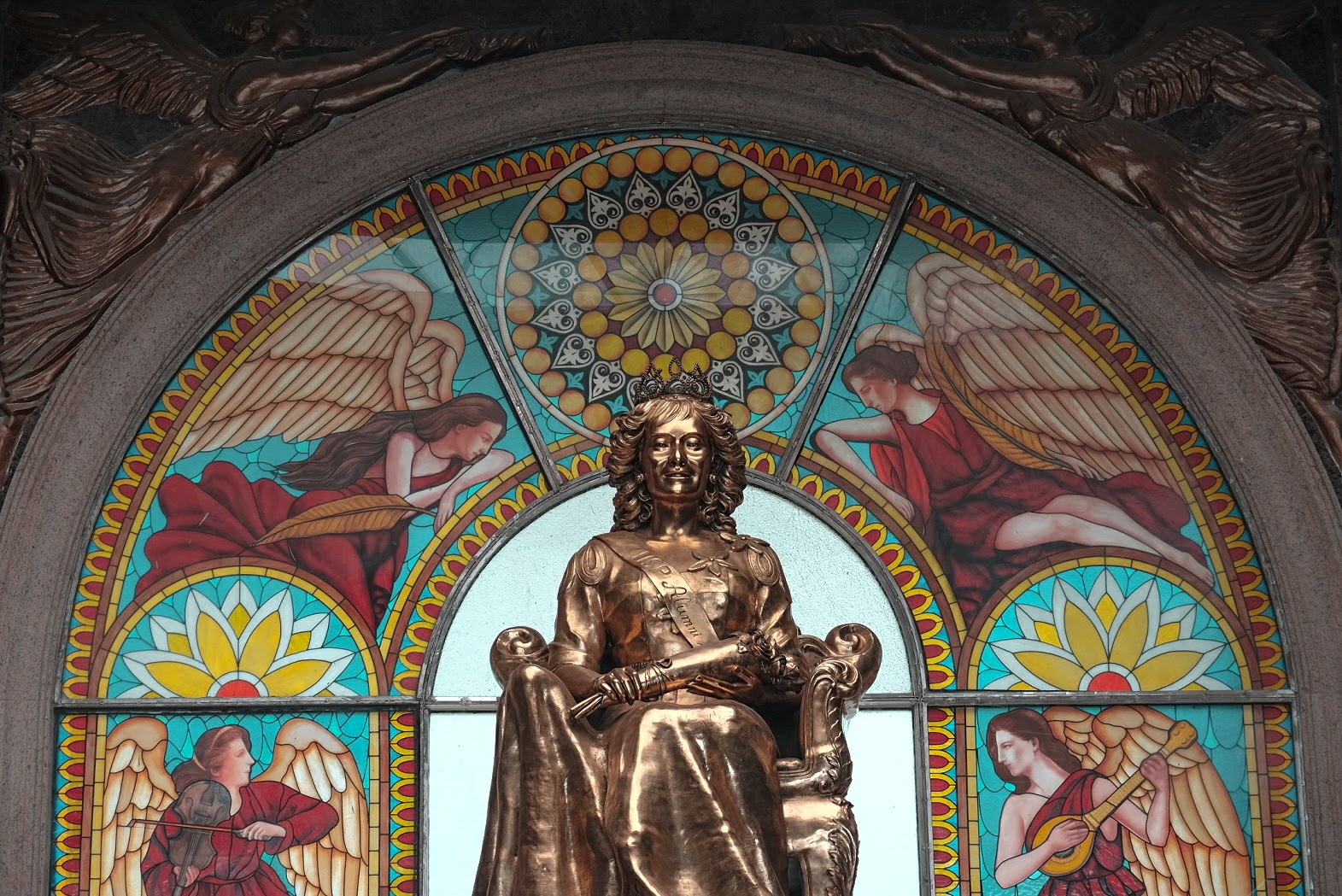 So what about love?
What is there to gain in erecting elaborate pieces of architecture for the sake of love?
For that, I recounted an interesting conversation I had with an old friend who was at that time a psychology student. He told me that there are different love languages. The concept was penned by Dr. Gary Chapman and published it in his book The Five Love Languages.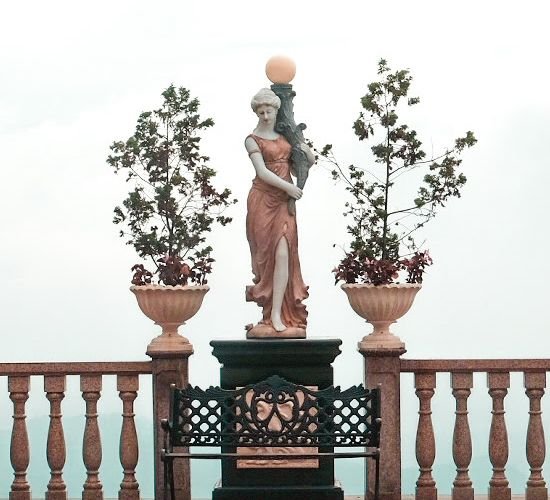 The idea is that Chapman believes there are five universal ways in which we as human beings express and interpret love. This is important because, Chapman believes we express love in the language that we prefer to receive it. And since different people have different preferences, it's easy to understand why there would be misunderstandings on both ends. So here are the five languages of love according to Dr. Chapman as I understand them.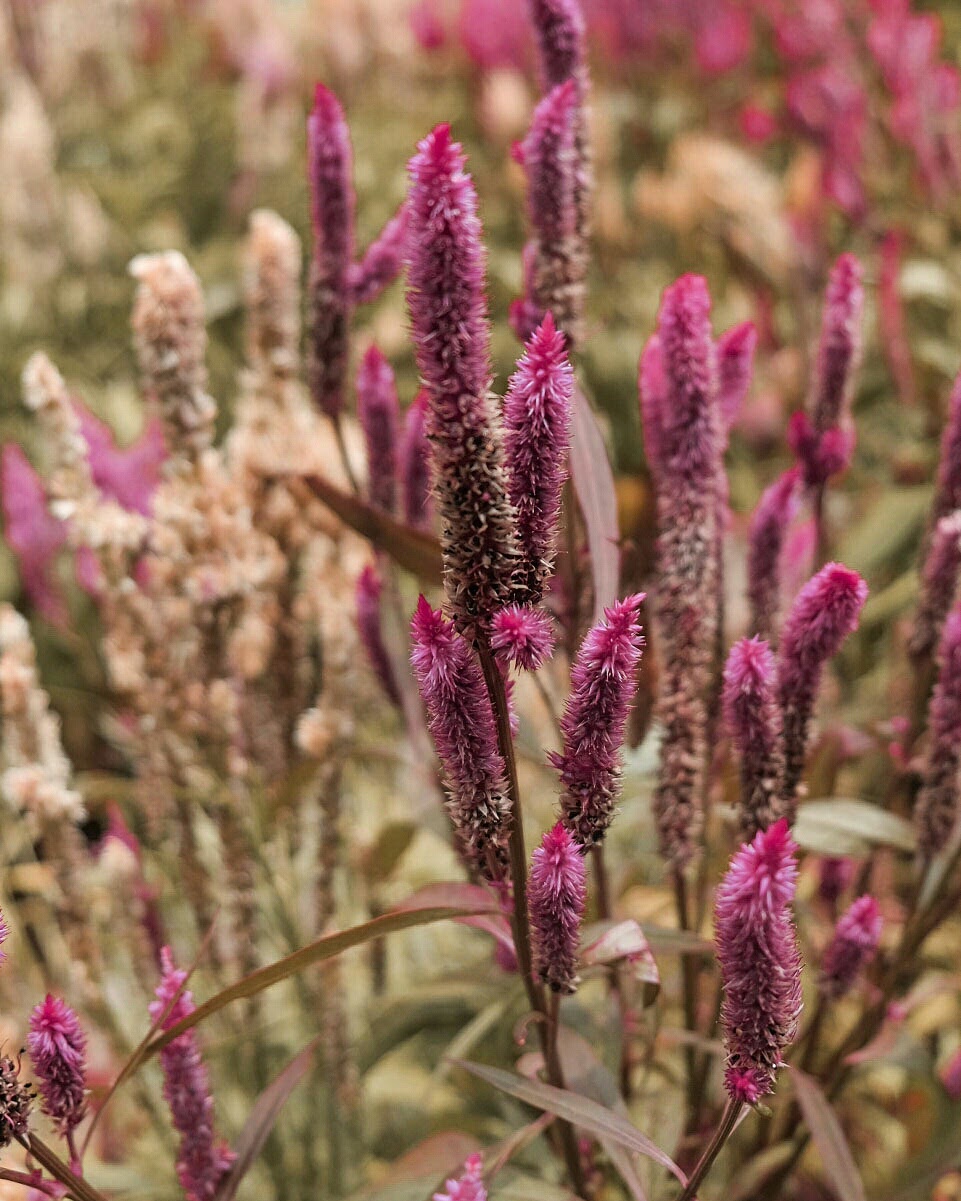 WORDS OF AFFIRMATION
This language puts utmost importance to the value of words. People who prefer this language gives value to saying "I love you" and hearing them back as an important gesture of love. Small compliments throughout the day might mean the world and hurtful, indifferent comments might be taken at heart even if they are not meant entirely.
QUALITY TIME
This language basically gives importance to the act of "being there". Setting aside the time to spend together amid busy schedules is highly appreciated. Constantly cancelling date plans can cause deep emotional upset.
RECEIVING GIFTS
Sometimes it's the material things that can be held or kept that means the most to a person. It is the act of being thoughtful that best represents their love. I think it is different from being materialistic in the sense that it is the thought behind taking the time to buy something rather than the cost of that item that truly counts.
ACTS OF SERVICE
As the saying goes action speaks louder than words. And this is true for some people. In this language love is best expressed in doing something of service to the person. For them, love should be earned through work by doing favors or even little things like running small errands for them. Love is spoken through actions.
PHYSICAL TOUCH
The act of physical touch is the ultimate act of love in this language. Feeling each other through kissing and holding hands gives them a sense of security that there is a physical attraction between them.
So how do all of these resolve the question?
Based on the different love languages, I don't think that there is only one way of expressing it. Our different ways of showing it is just like telling a tale - they are slightly different versions of the same story.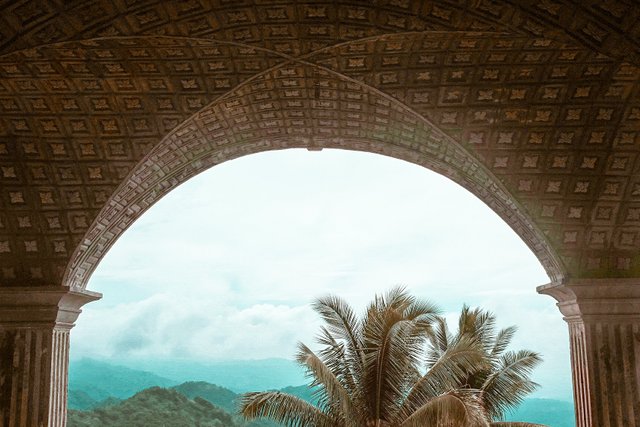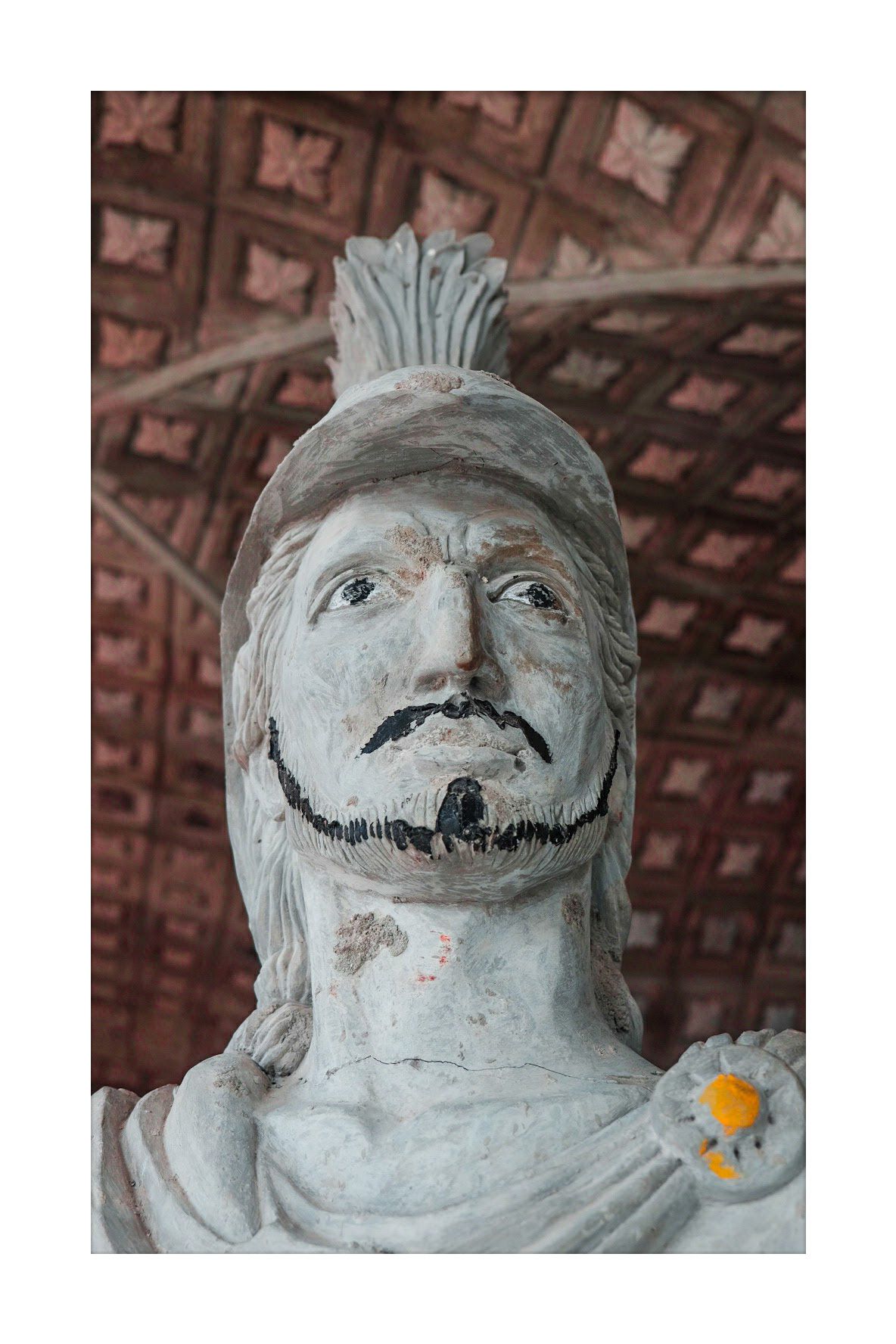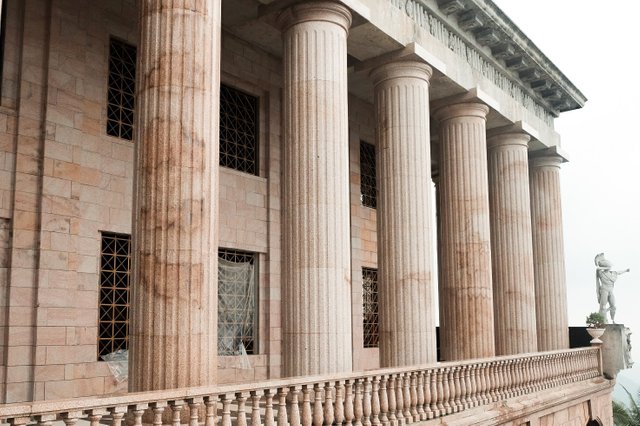 I would say that the Temple of Leah is a metaphorical I love you in itself. It may not be spoken affirmation but it is a poetic interpretation of those exact three words. Love is an abstract concept and we humans try to make something tangible out of it. The scale at which this temple was constructed would probably give you an insight as to how much Leah meant to her husband. The temple was not conjured out of thin air as well; it took time and effort to make it into the marvel that it is today. In fact, as of writing, the temple is yet to be completed, demonstrating the complexity and the thoughtful care to detail that was given to constructing this shrine.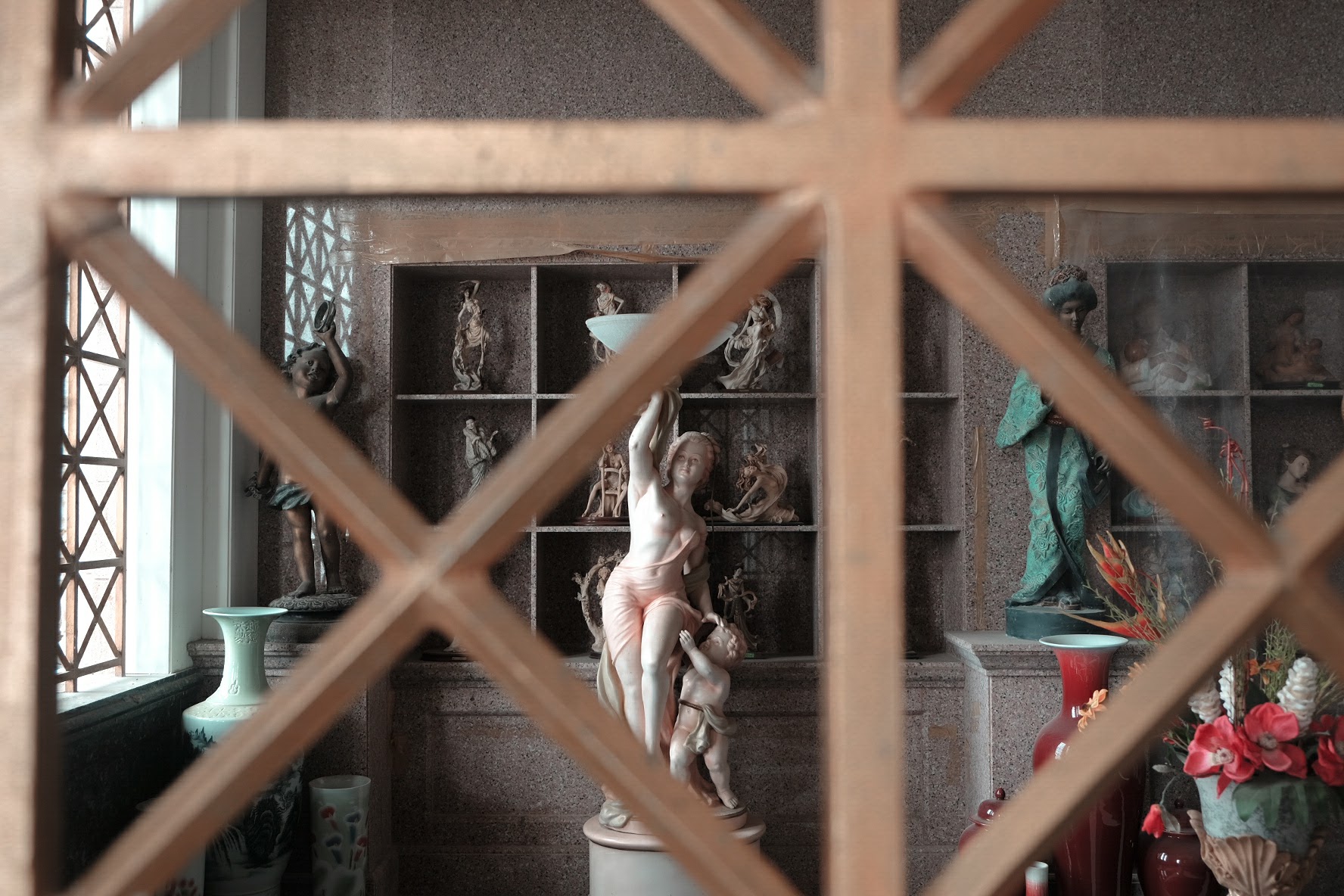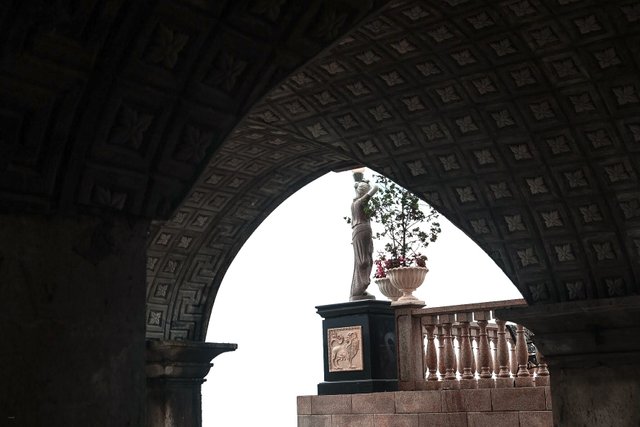 And when you're there you may feel that the structure is the physical embodiment of Leah as how her husband saw her - elegant, bold and timeless. Its twenty-four chambers also houses Leah's precious belongings and remnants of her physical life.
It is the ultimate gift Teodorico can give to his late wife - a timeless shrine of love for the world to see.
But then there is a contradiction. The different languages of love has to work both ways. The temple was built in 2012, two years after Leah died. Therefore, she was not able to see it for herself.
So why then?
Love is one of the most, if not the most, powerful and consistent driving forces of the human experience.
I guess grand gestures like these tap into a deep level of the human condition. We do what we do mostly out of love. Love of self, of another person or love in some other shape or form. We have all experienced it. And at its purest form, love is selfless. The temple was obviously not made to elicit any response from her. This was just a beautiful foonote to the wonderful journey and marital bliss the couple had when she was alive. True, unadulterated love does not expect something in return.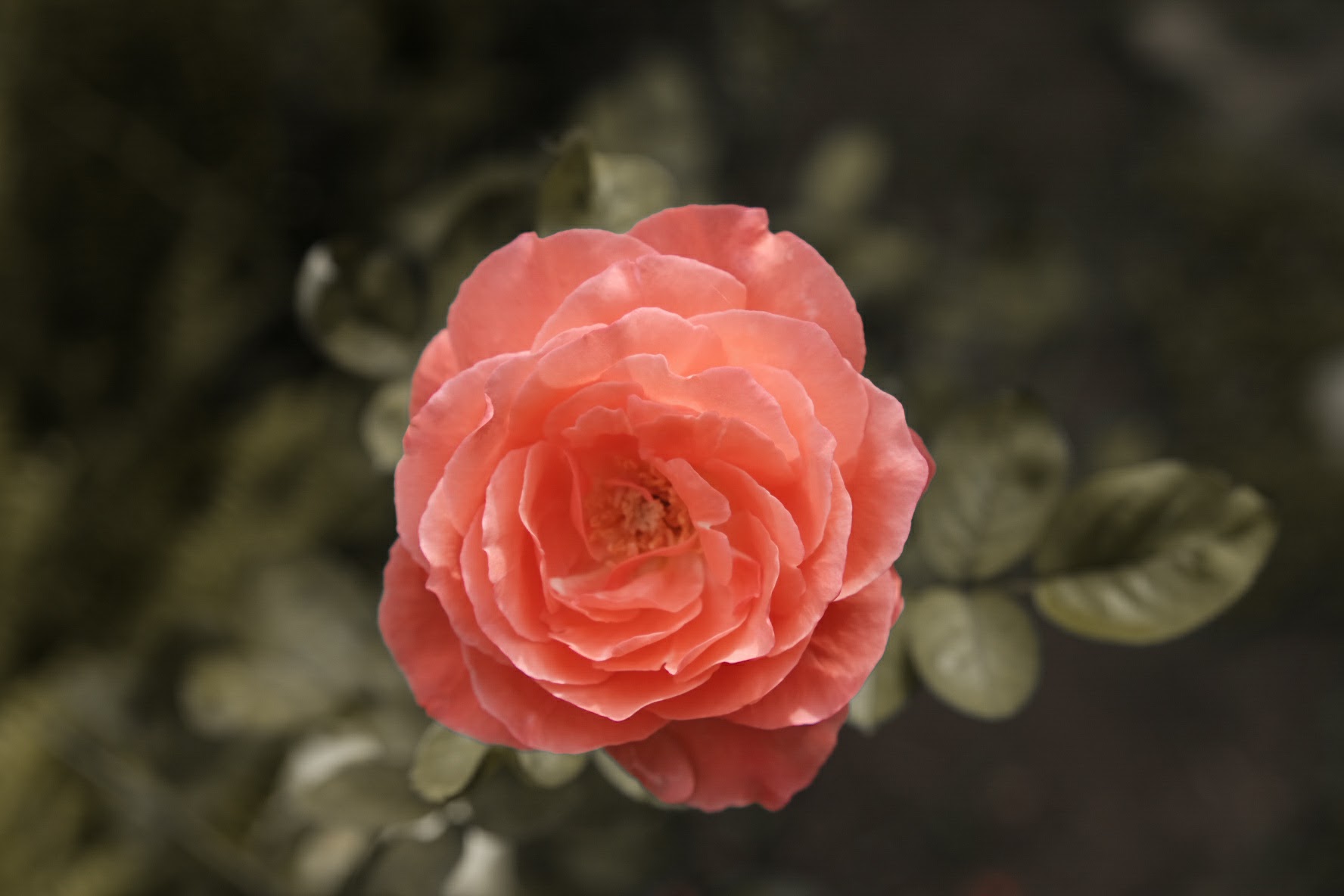 I guess we're just silly little creatures that do unimaginable things when we're in love. We embarrass ourselves in public or we do things that are normally out of our comfort zone. And for some who have Php 80 million to spare, build a Temple on a hill overlooking the city. Ultimately, these things don't need justification since it's part of what makes us human.
So, why do human beings go through extraordinary lengths to profess their love?
Well...why not?
Thanks for spending the time to read.
I hope you liked my musing as well as the photos I took of the place.
Until my next musing,
@goofwithacam