I think that access to cheap and tasty food is one of my favorite things about living in this country. Up here in Chiang Mai (and other large cities in Thailand) I DO have access to overpriced delivery food including and especially the usual suspect, pizza. But for almost anyone, living almost anywhere except remote location (and it is really unlikely you are going to live in such a location as an expat), cheap noodles are something you can acquire pretty much anytime.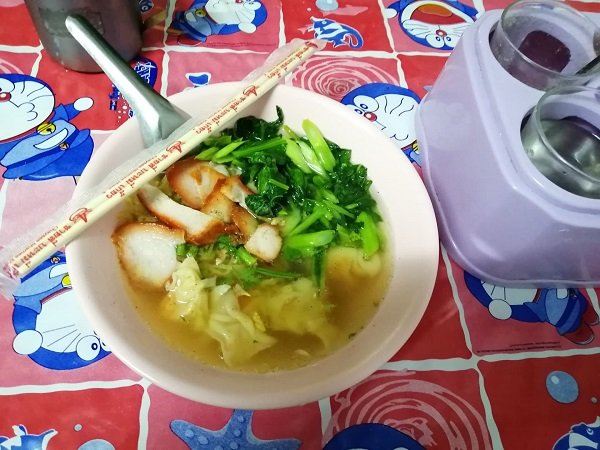 It was around 10pm and an entire meal was not on the cards but i was feeling a bit "peckish" and didn't want to go to sleep with a void in my belly. I also didn't want to break the bank on what was likely an unnecessary snack. Therefore, the noodle stand is a perfect decision in these situations.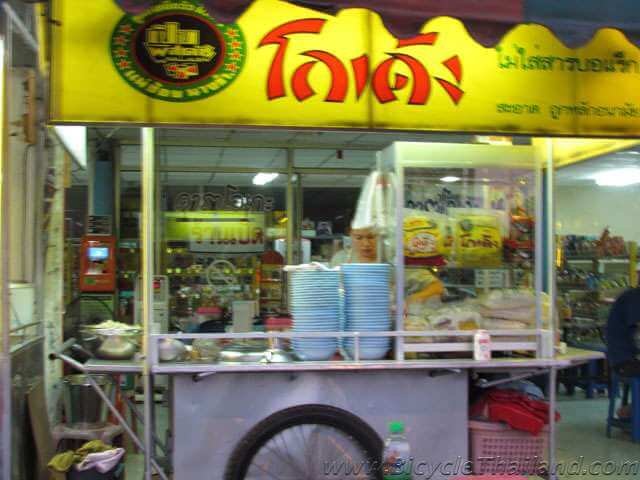 source
While the name on the push-cart varies depending on where you are, the offerings are pretty much the same. These yellow stands can be found pretty much anywhere and if you are visiting for SF2 I strongly recommend that you at least have a try at one of these things.
My dish was yellow noodles with red pork and dumplings. They always chuck some vegetables in there that I think is kale but I'm not sure about that. You then use the chili powder, vinegar with mild peppers, ground peanuts, or sugar to flavor it to your desires. There is normally fish sauce and some sort of spicy paste on the tables as well, but I don't use those. Up 2 you!
Anyway, this awesome snack that seems to be reliably delicious no matter where you are in the country normally comes at a price-tag of 30-40 Baht per bowl (close to $1 US) and at those prices, you can probably afford to do it wrong and still win.