Lunch at the Zen Japanese Restaurant
The Zen Restaurant is our favorite Japanese restaurant in Bangkok and we have never been disappointed by the food, which is always delicious. They have a wide choice of food, the service is fast and waitresses are polite.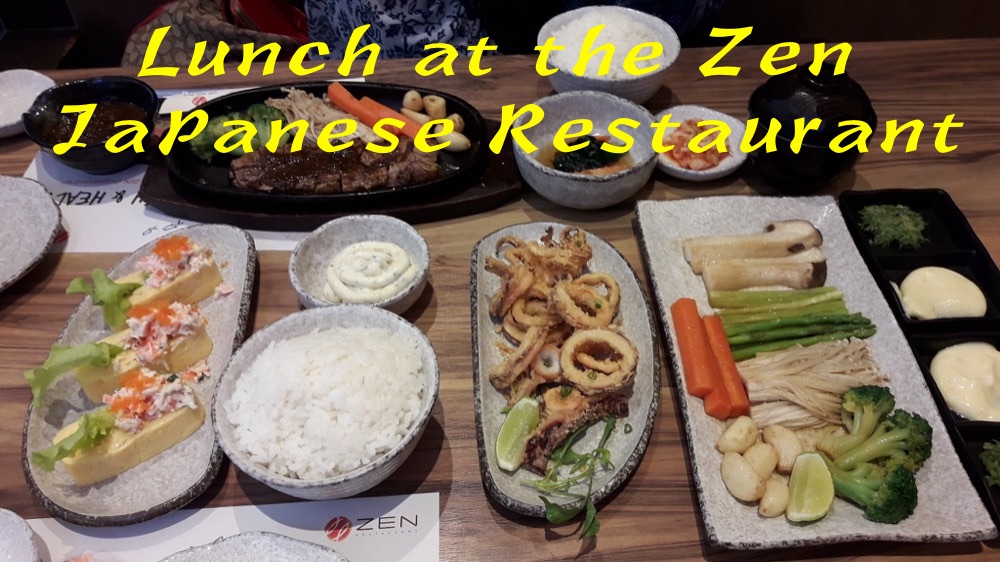 If you are looking for a Japanese restaurant in Bangkok, I really advise you to try Zen. 
Lunch at the Zen Japanese Restaurant
 
Unfortunately their website is only in Thai, but you can see more pictures of the food there and they have the addresses and phone numbers of all branches.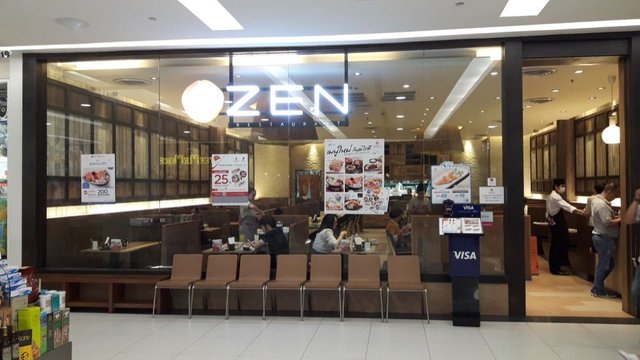 We are regular to Fashion Island in Bangkok, so that's where we had lunch.
Address:
Fashion Island, Ramintra, Bangkok, Thailand.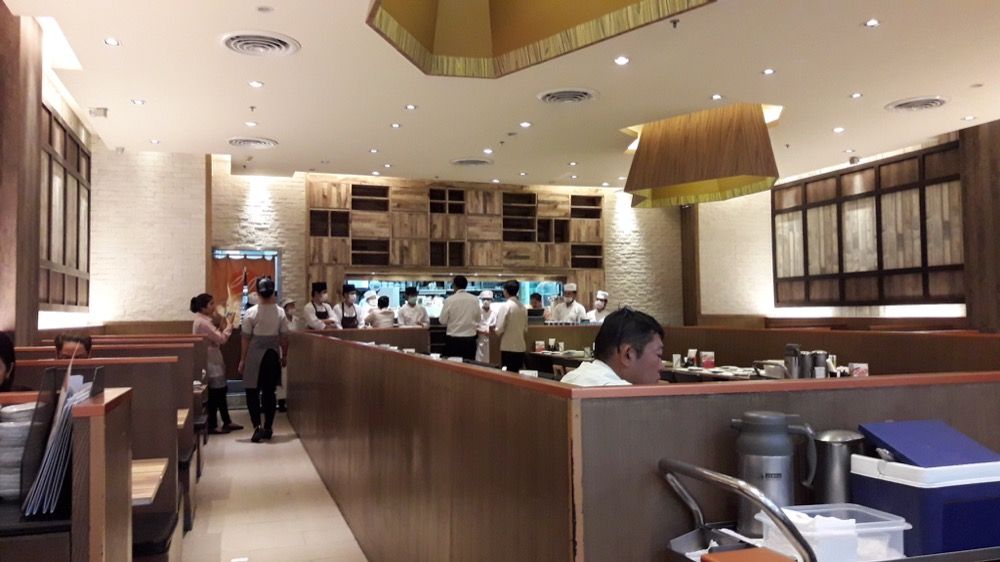 This is where you have the address of all branches in Thailand:
http://www.zenrestaurant.co.th/zen/branches.php
Website:
http://www.zenrestaurant.co.th/zen/
Zen Japanese Restaurant
 
This is my wife and I at the restaurant.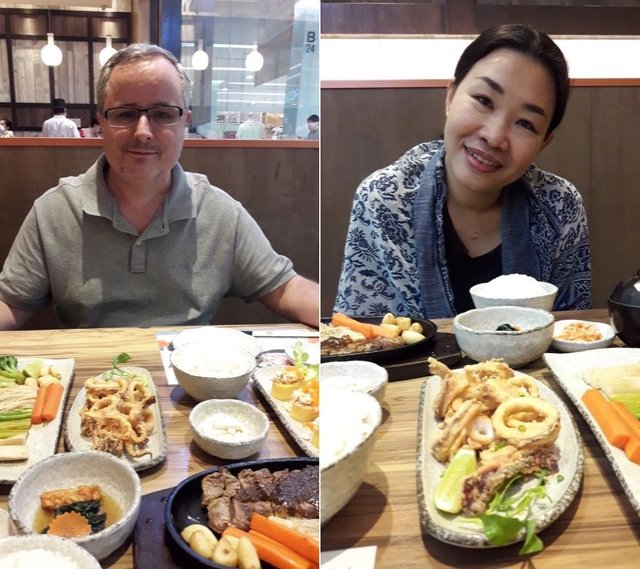 All the nice food that we ordered.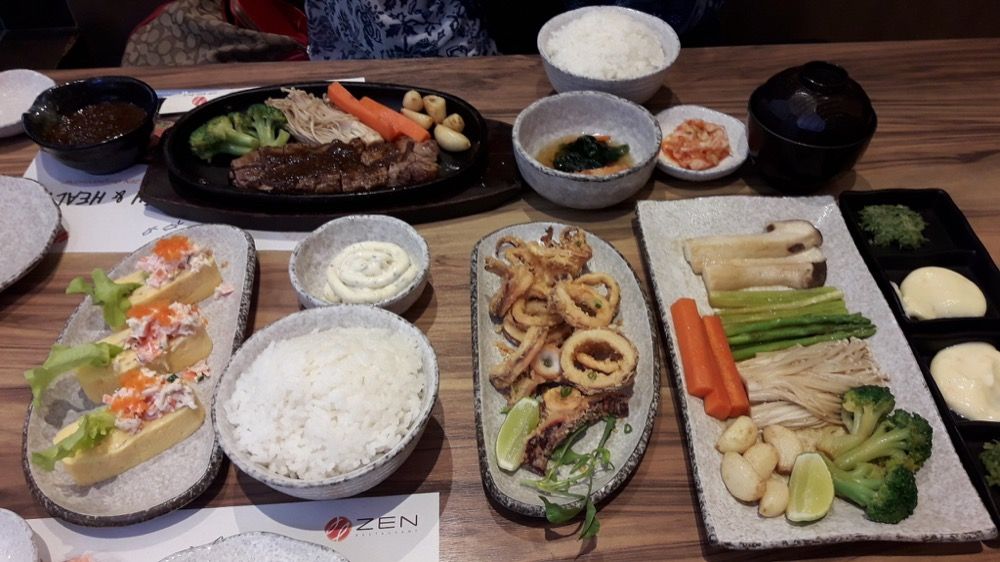 Fried squid with garlic.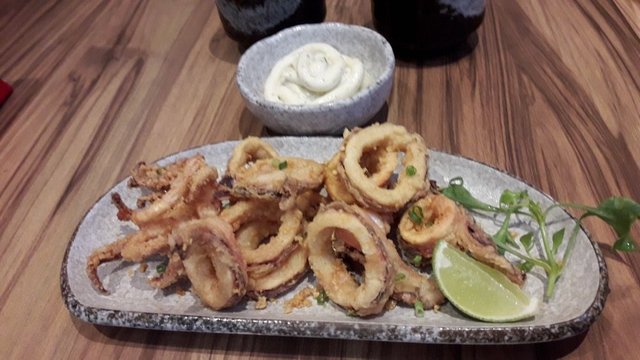 Sweet egg.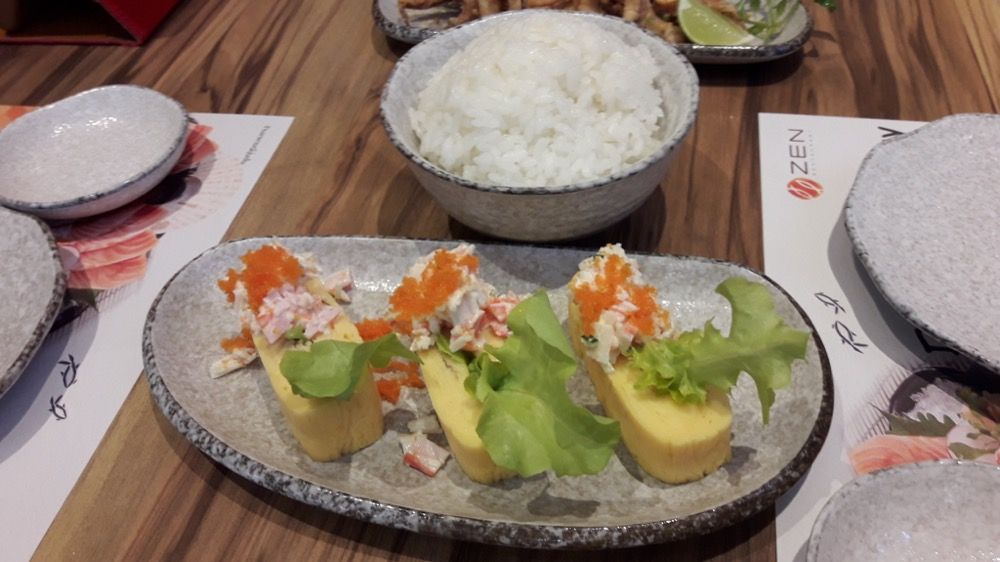 Fried vegetables.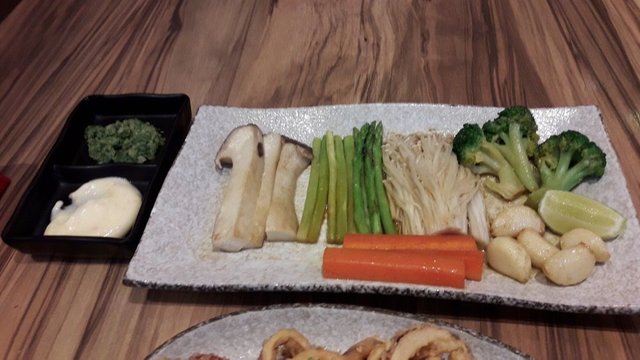 Beef with pepper sauce and vegetables.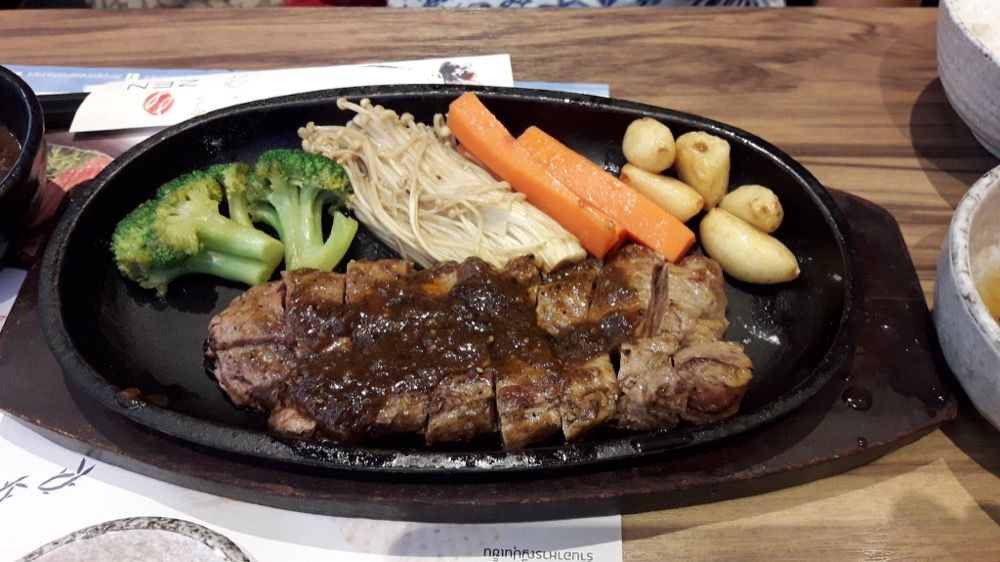 Rice to go with all this food.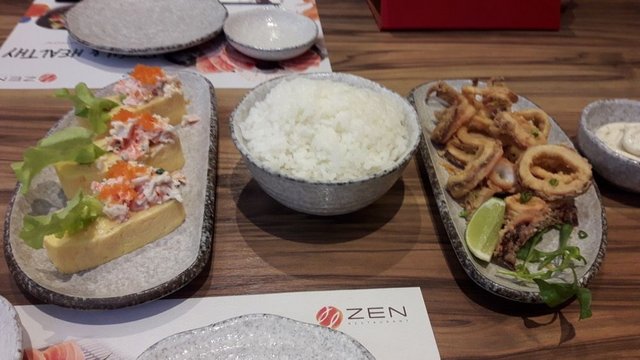 Hot green tea, squid and vegetables.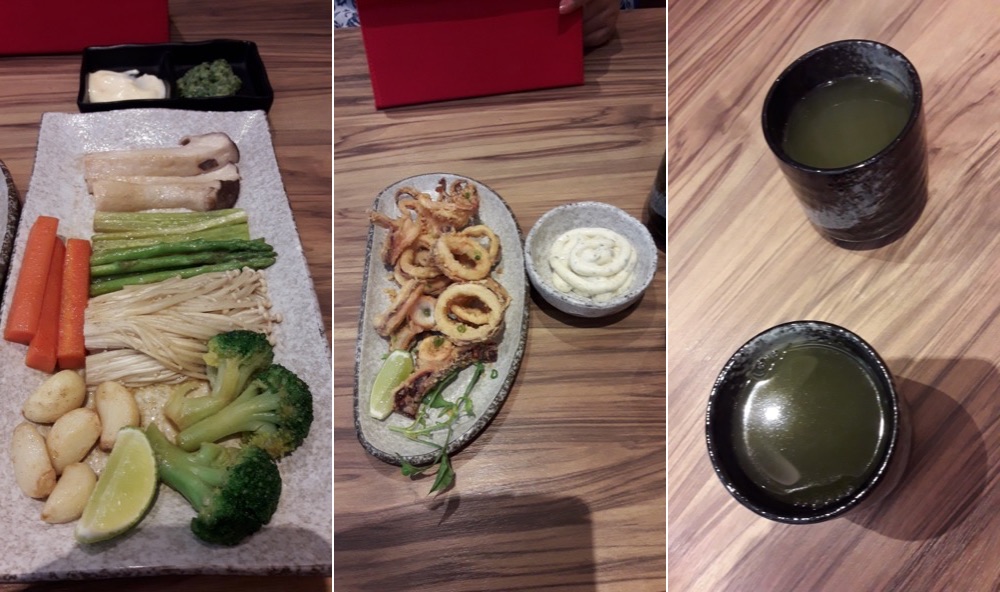 My wife didn't give me the time to take a picture of the desert untouched, but I still got a couple of spoon for myself.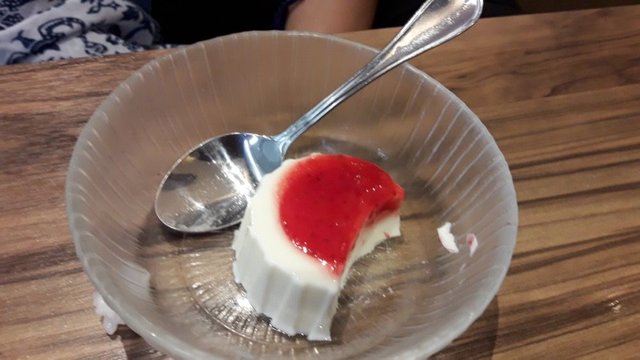 Thumbs up twice for this restaurant. We have been going to Zen for years, and that's the first time I share photos here with you.
I hope that you enjoyed this post and all the photos. Please upvote if you'd like me to write more food posts with photos like this one.
Michel Gerard