Lunch at the Salad Factory Restaurant
When going back home from the Alliance Française yesterday, we stopped at the Crystal Shopping Mall to have lunch. We found a restaurant where we haven't eaten before and it was amazing.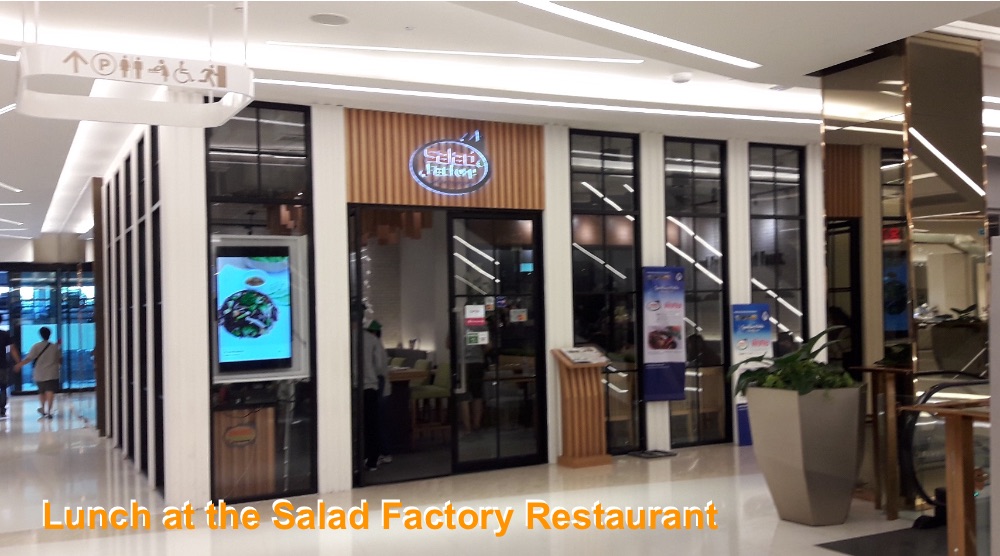 If you are a meat eater, you might not be inspired by their name, but in addition of salads they also have meat. They have an amazing choice of salads and I'm sure you will find something to your taste. 
The Salad Factory Restaurant
 
There is very little information about the Salad Factory restaurant on the Internet as they do not have their own website. If you search it on Google, you will find different review sites mentioning it, but that's all.
Some information about the Salad Factory from the Crystal website.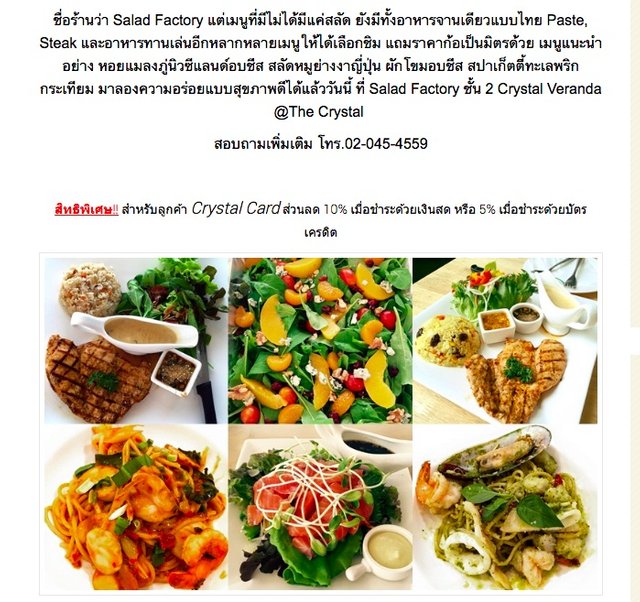 It's in the Thai language, but I'm sure you will appreciate the images.
We went to the following address, and it seems that they have more restaurants in Bangkok.
Address:
197, 199, 201, 203, 213, 215 Praditmanutham Road, Ladprao, Bangkok 10230, Thailand.
Crystal Veranda, 2nd Floor (Tel: 02-045-4559)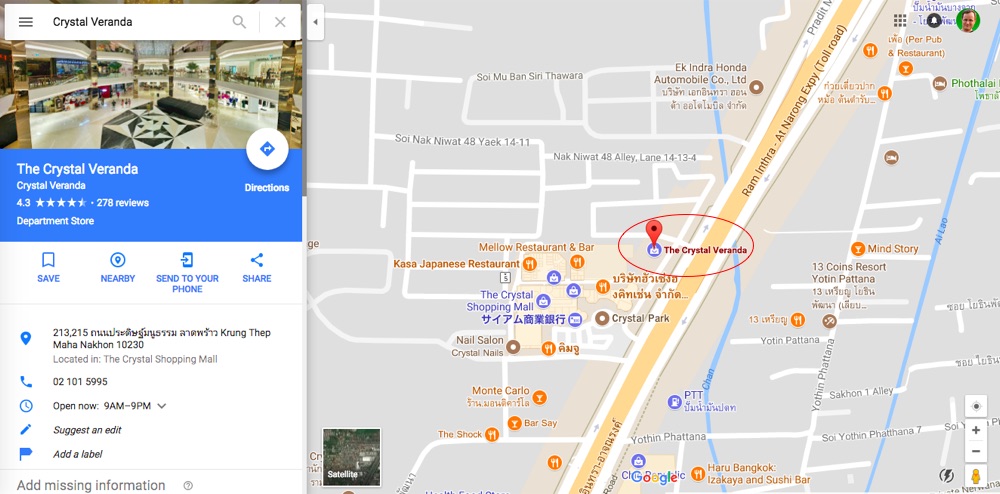 Website / Facebook pages:
http://www.thecrystalshoppingmall.com/shop/salad-factory-67/
https://www.facebook.com/pages/Salad-Factory/1817094765000593
https://www.facebook.com/saladfactoryofthailand/?rf=360489090709477
https://www.facebook.com/pages/Salad-Factory-Cafe/360489090709477?nr
Lunch at the Salad Factory Restaurant
 
The restaurant is located on the second floor in the Crystal Veranda.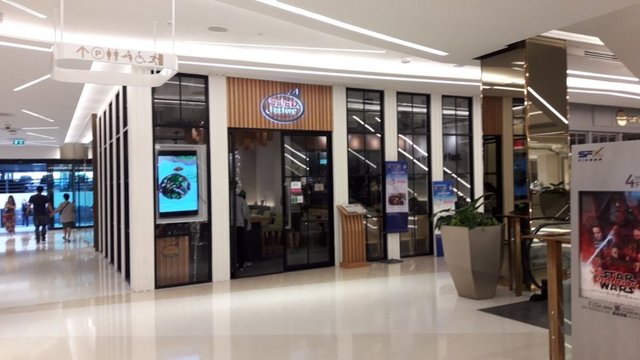 I had a huge salad and frankly, I didn't expect it to be that big. As I'm on a diet and trying to eat better, that was a good opportunity to practice it.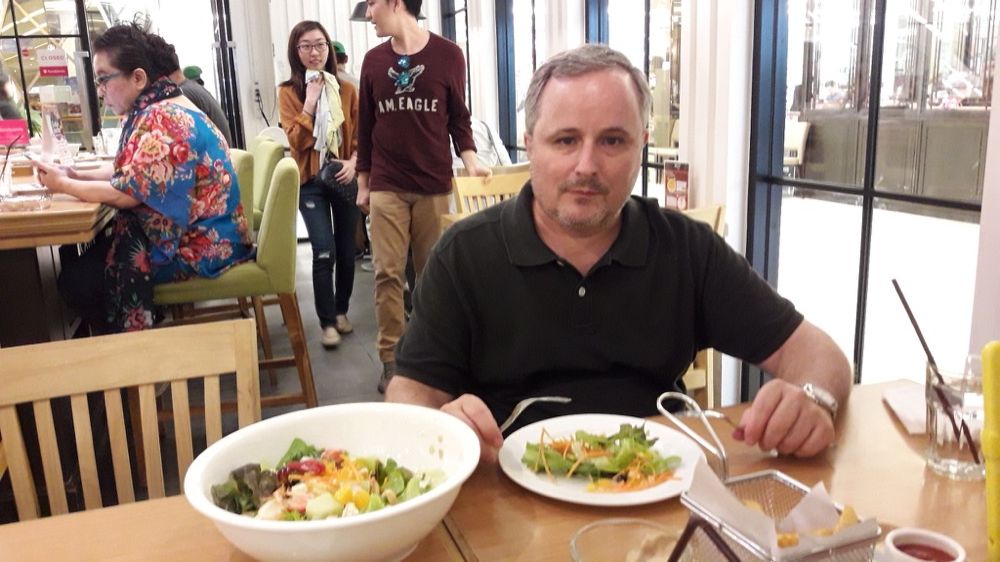 This was a salad with fruit, the one that is featured in the front page of their menu.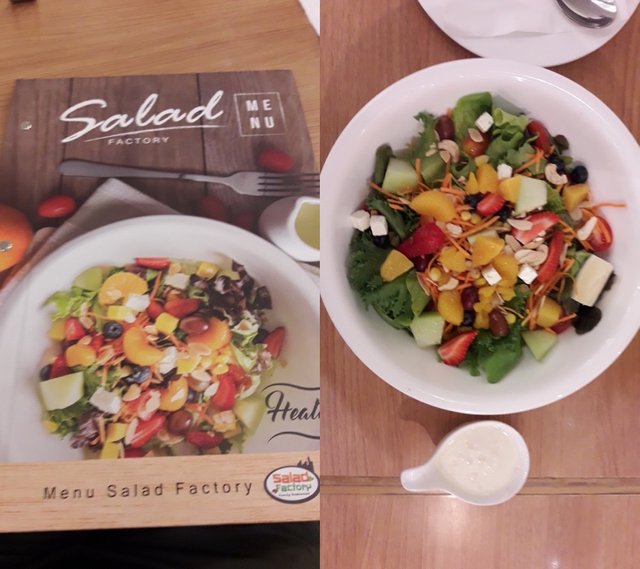 That was so good! Really different in taste from the traditional Caesar salad that you eat in restaurants.
My daughter had some amazing french fries and look at the sauce that go with it.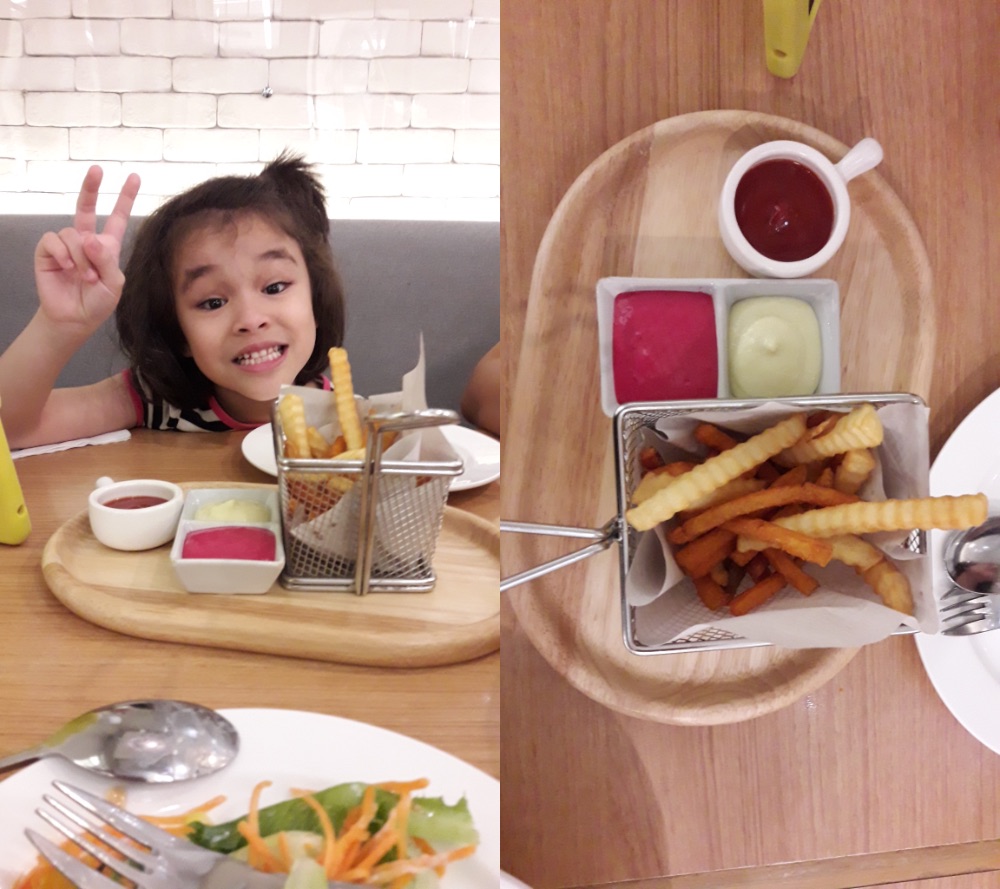 The pink one was sweet while the creamy one was a kind of Japanese mustard.
My wife ordered the salas rolls with chicken in them and a banana smoothie.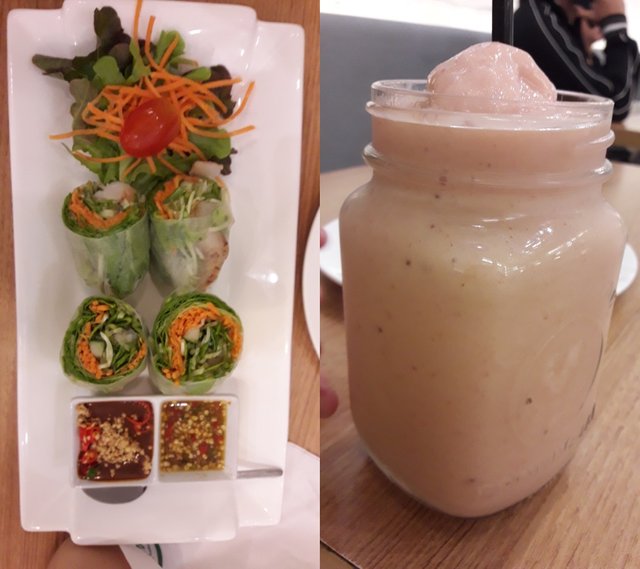 We also had a few crispy pork dumpling and pork brochettes with a very special herbal sauce.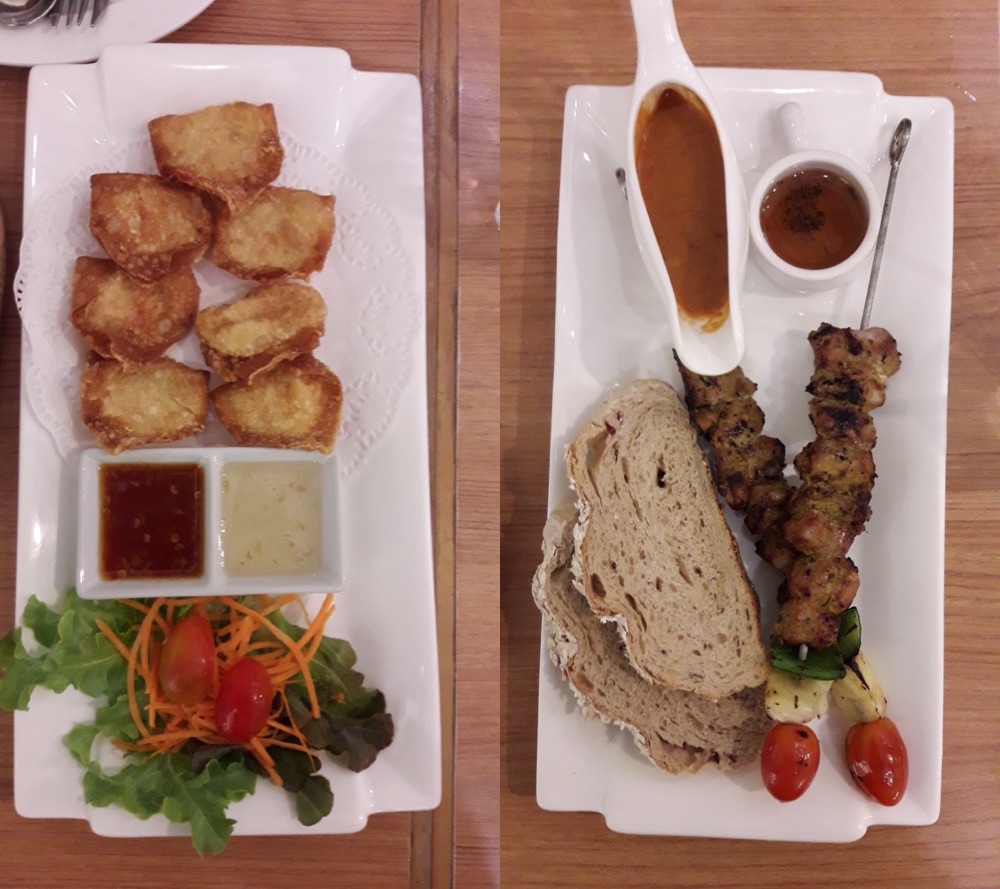 The pork brochettes were the best I've ever eaten, very tasty.
Thumbs up for this restaurant and I can say that we will go again.
I hope that you enjoyed this post and all the photos. Please upvote if you'd like me to write more food posts with photos like this one.
Michel Gerard