A Happy New Year Lunch With Friends
Would you join me for a happy new year lunch with our friends at the Giants restaurant, which is located at The Promenade next to Fashion Island on Ramintra Road in Bangkok?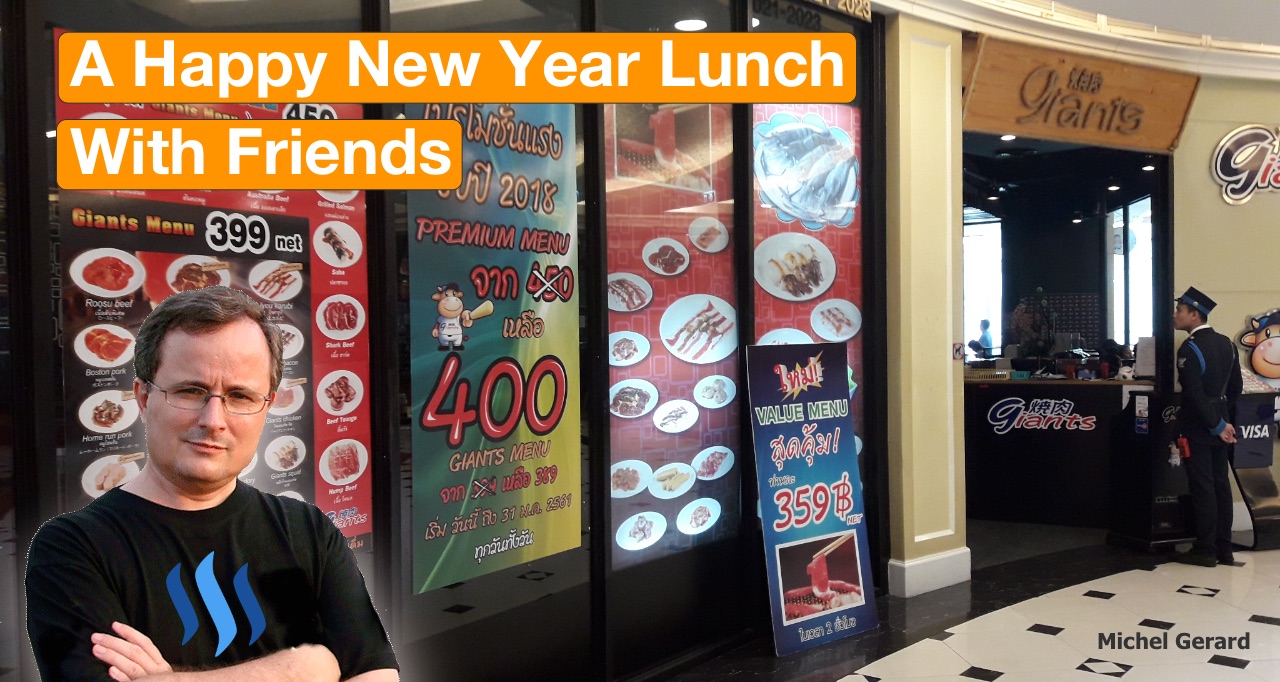 The Promenade is a high-class venue with a Romantic Casual style where you can find lots of good restaurants and shops.
The Promenade: http://www.thepromenade.co.th/directory/14/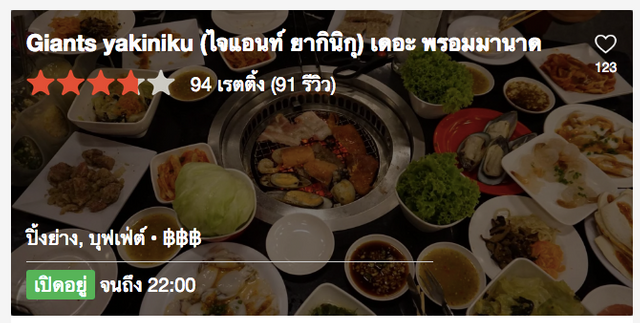 Read some reviews here: https://www.wongnai.com/restaurants/17742wR-giants-yakiniku-the-promenade (in Thai, sorry)
A Happy New Year Lunch With Friends

Every year we have a lunch for the new year with our friends working at my wife's eCommerce store and this year they wanted to go for a buffet at the Giants.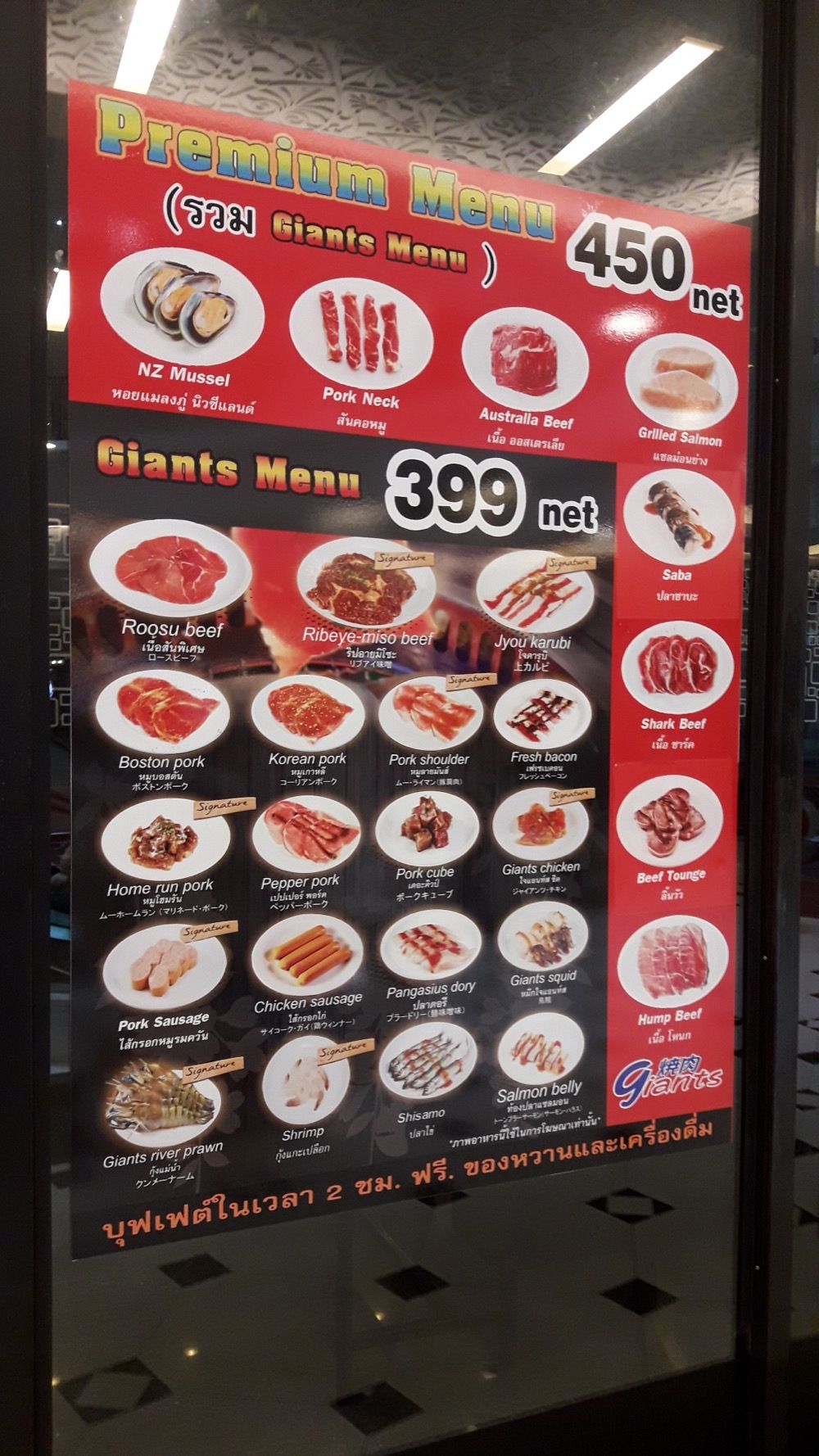 As you can see this is mainly a meat menu and if you are planning to go, you'd better not eat breakfast.
Ordering requires a lot of concentration.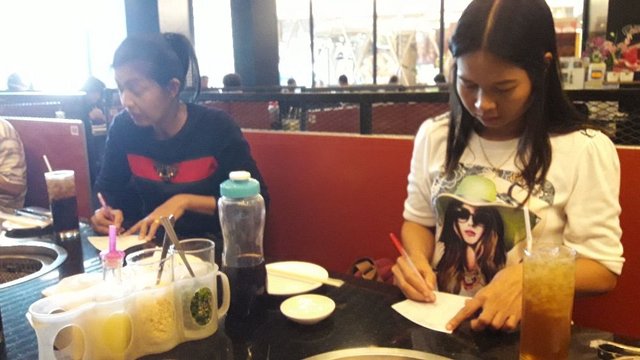 This is a barbecue buffet, so get ready to get to work!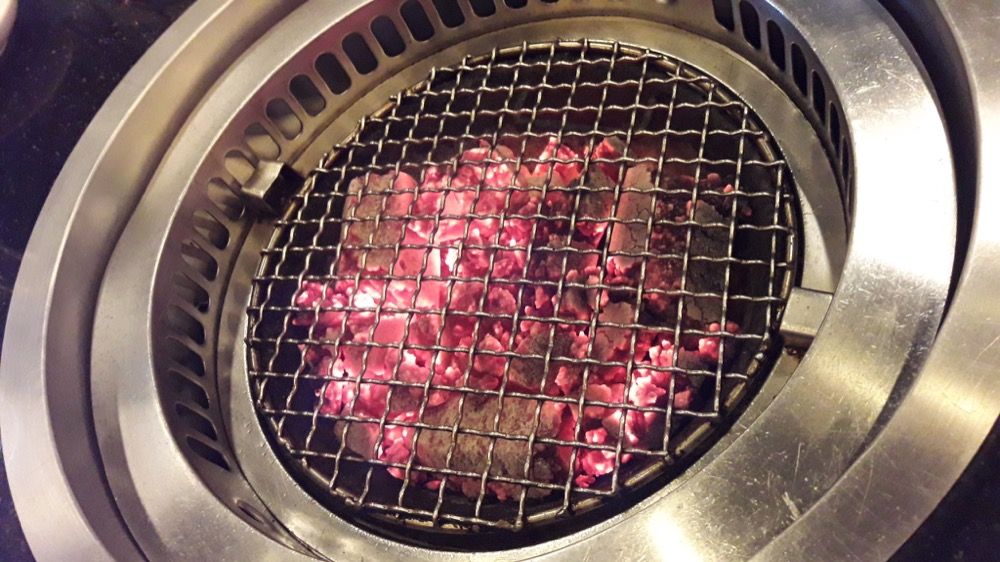 Minutes after you have ordered be prepared for a cascade of plates...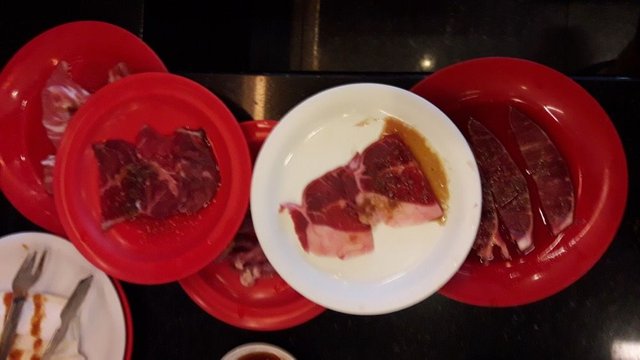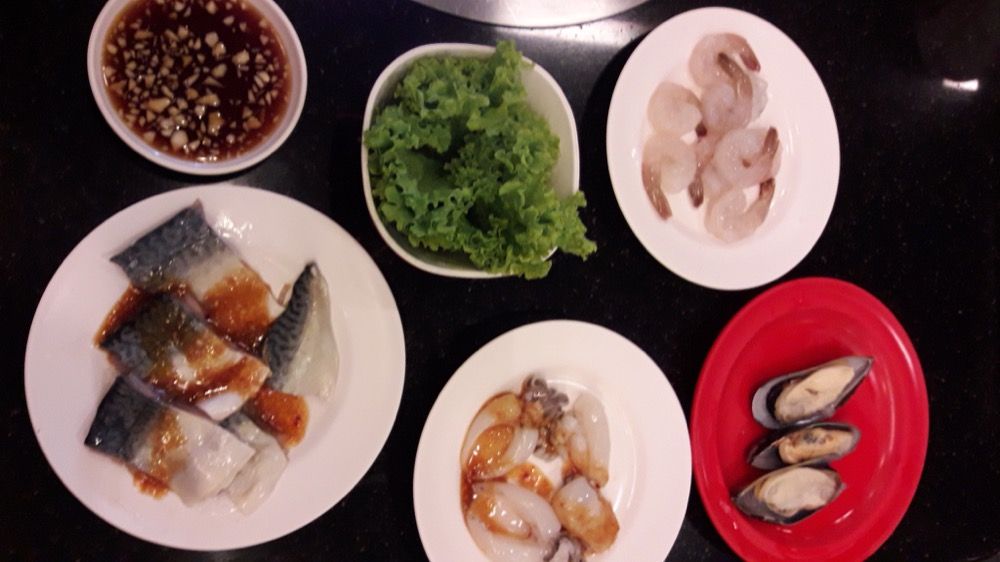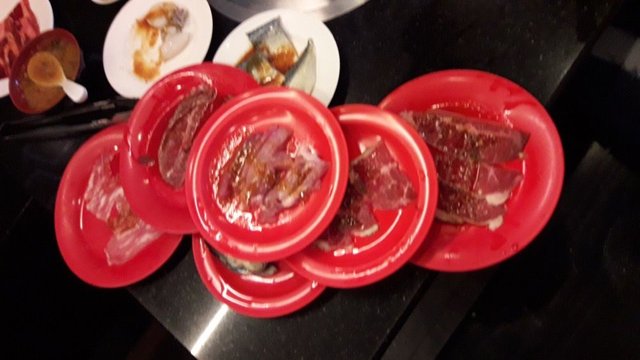 You can reorder as you wish until your belly explodes... I think we have a two-hour time frame to eat all we can.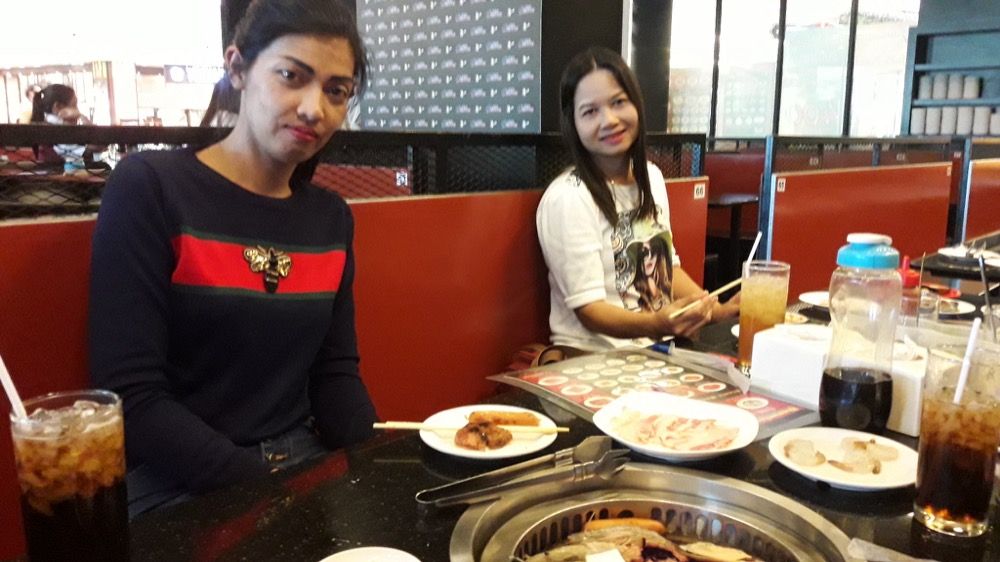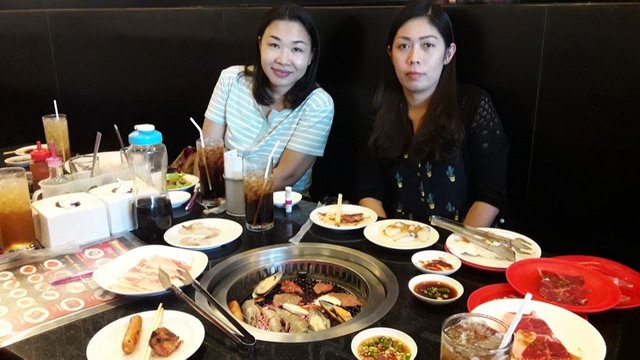 Sorry, I was taking the pictures, you won't see me there.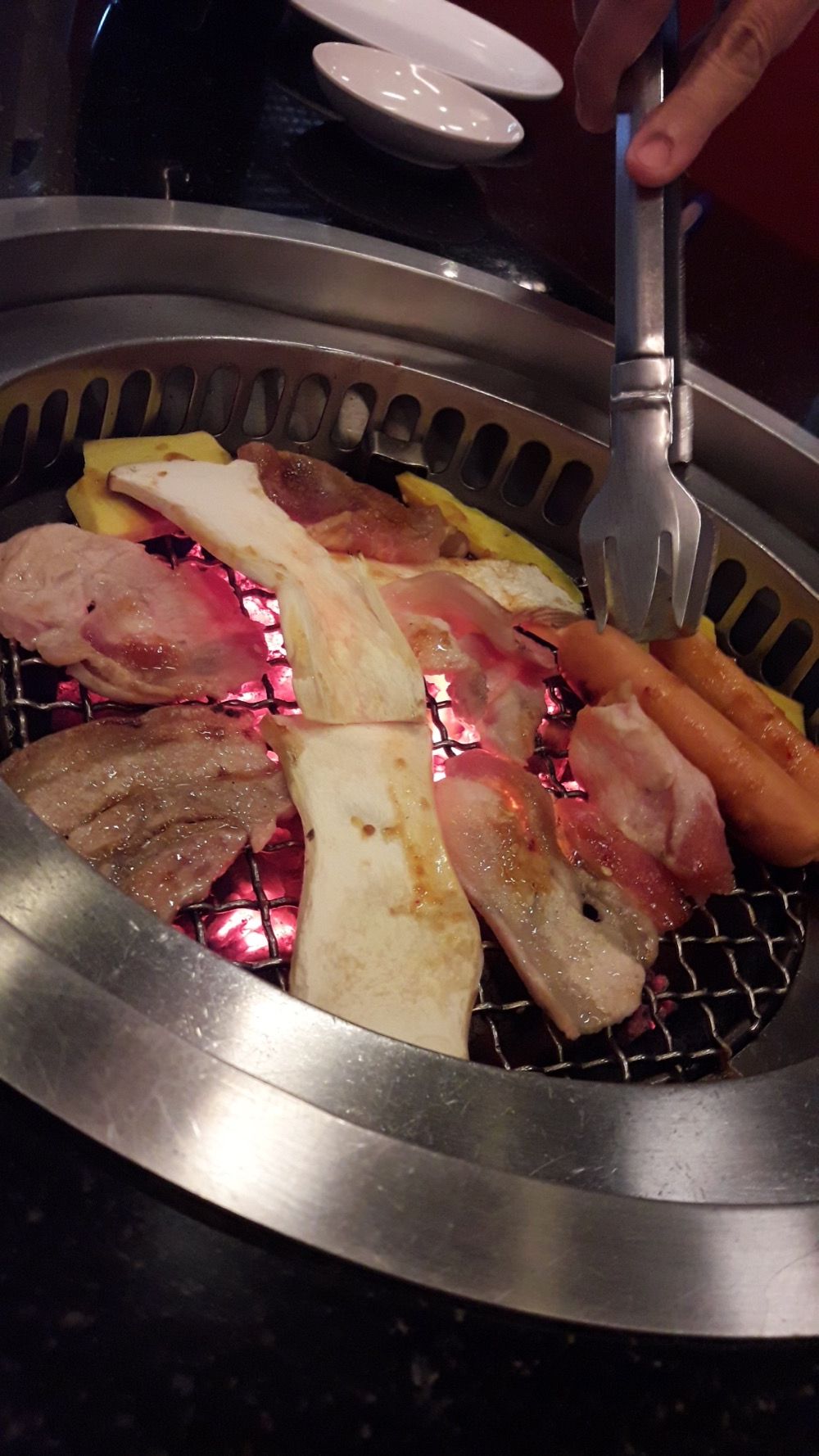 One major difficulty is to be fast enough to remove the food from the heat before it is burnt. All in all, we didn't like the food at the Giants restaurant. The meat is sliced too thin causing it to burn very easily, the accompanying sauce is not great, the ice tea tasteless... 
Nethertheless, a lot of people like this restaurant, so don't take my words for it, you might like it too! 
To end this post on a good thought, the coconut and green tea ice cream were excellent.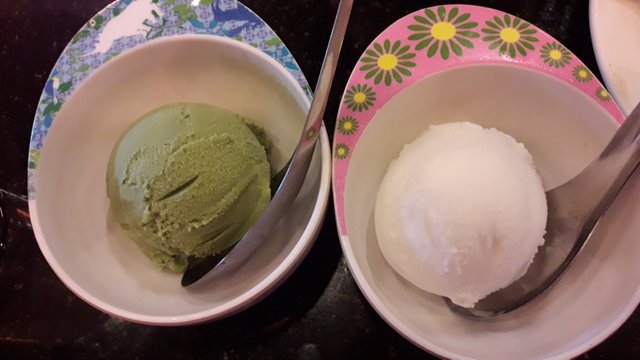 Would you upvote this post and follow me for more because this will encourage me to write more posts like this one?
Michel Gerard