April 7 -8 Saturday , 2018
My husband Charles and I decided to do something different for this weekend . A Little road trip with family to Québec city would have been nice.
Change of scenery , change of mind! Especially he always talks on the phone for business the entire week.
It was a sunny day in Montreal on Saturday , After breakfast we started hit road to Québec city. It takes about 3 hours drive from Montreal.
We finally arrived around 3pm, straighter to the restuanrt « ophelia » Charles picked and booked in the morning.
It's a seafood restaurant just opened one year ago, I just simply love the décors ,white wall with white haxagon tiles.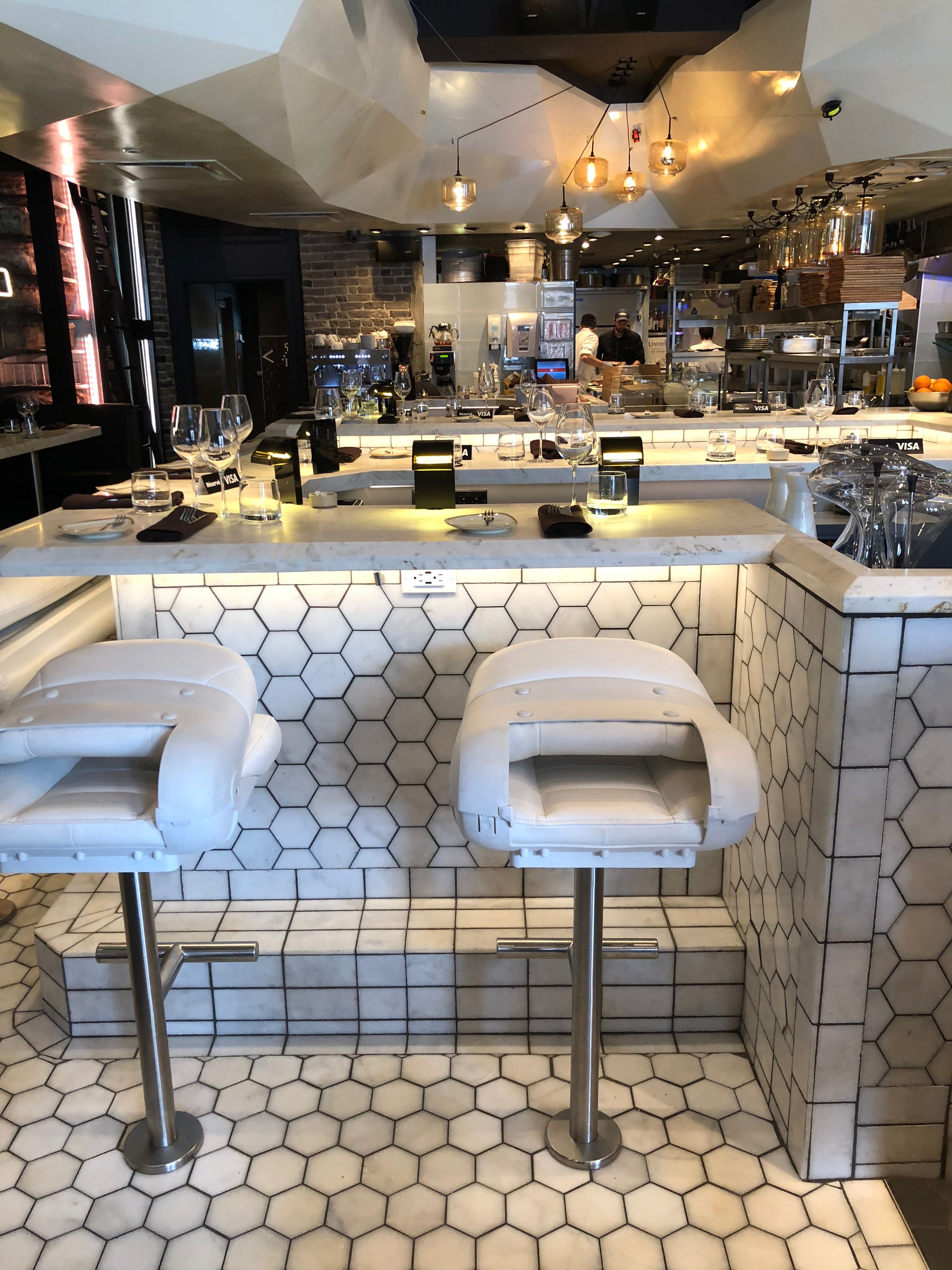 Because it's 3pm , there was nobody in the restaurant! We had the restaurant all by ourselves ! It was just fantastic !
We started to ordering food and wine.
It's always exciting to try new restaurant, and I love oysters !!!!!! Also raw fish !!A huge fan !
Inevitably we ordered a dozen of mixed oysters to beginning with. They are mainly from Prince Edward Island , medium size . Very mineral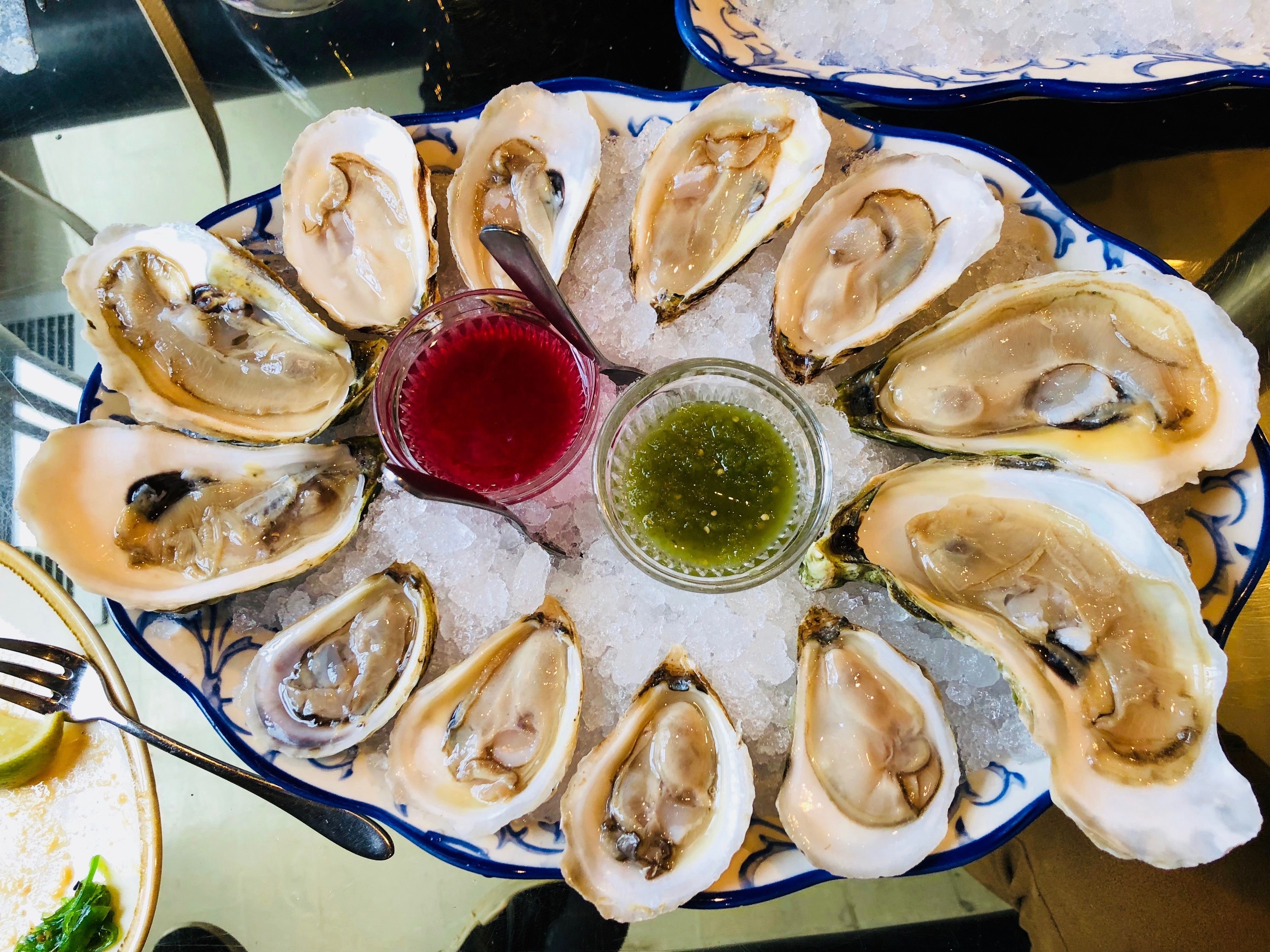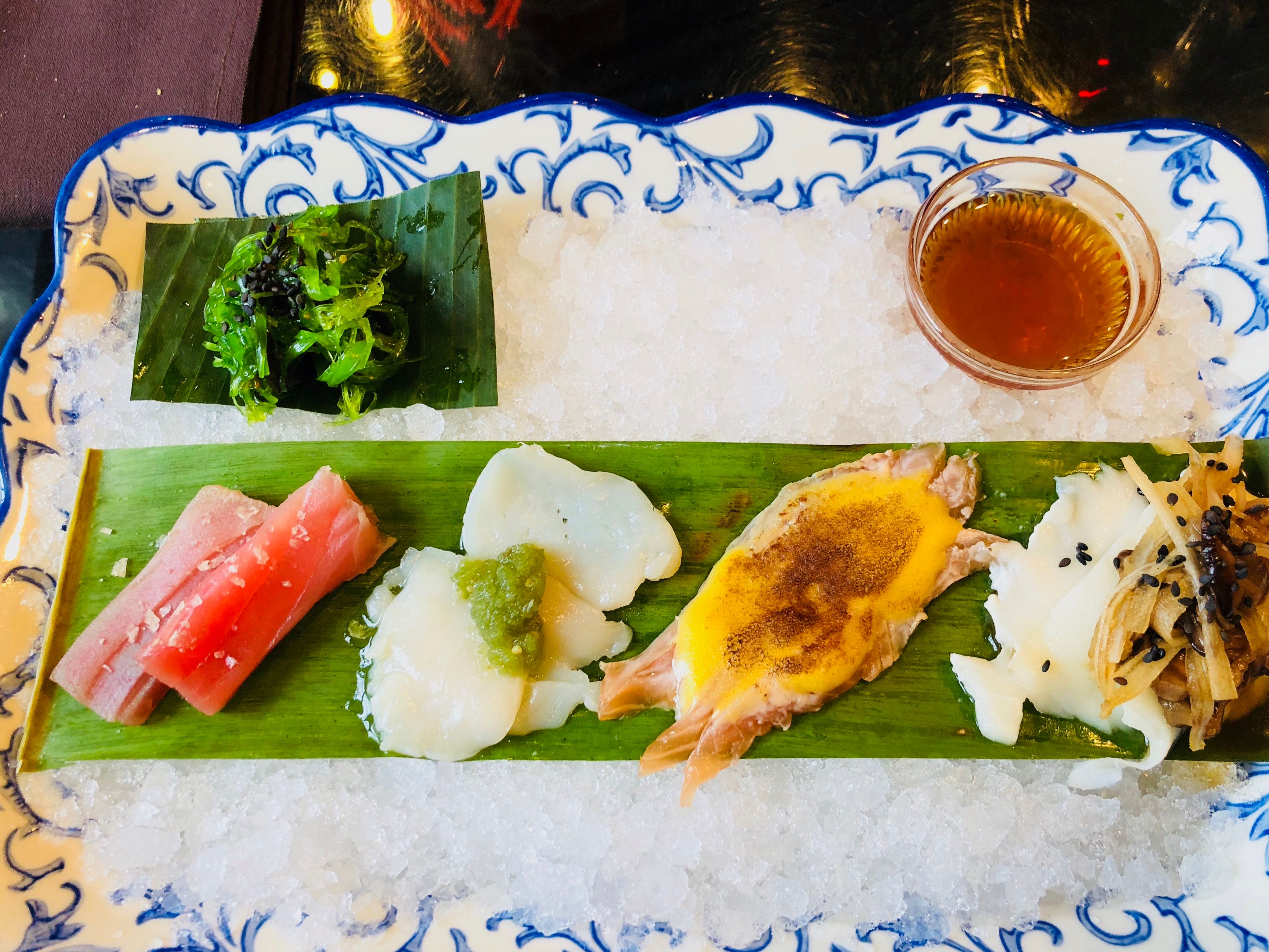 For main dishes , I picked octopus and Charles , of course , filet mignon steak. < I don't get why all men love steak>??.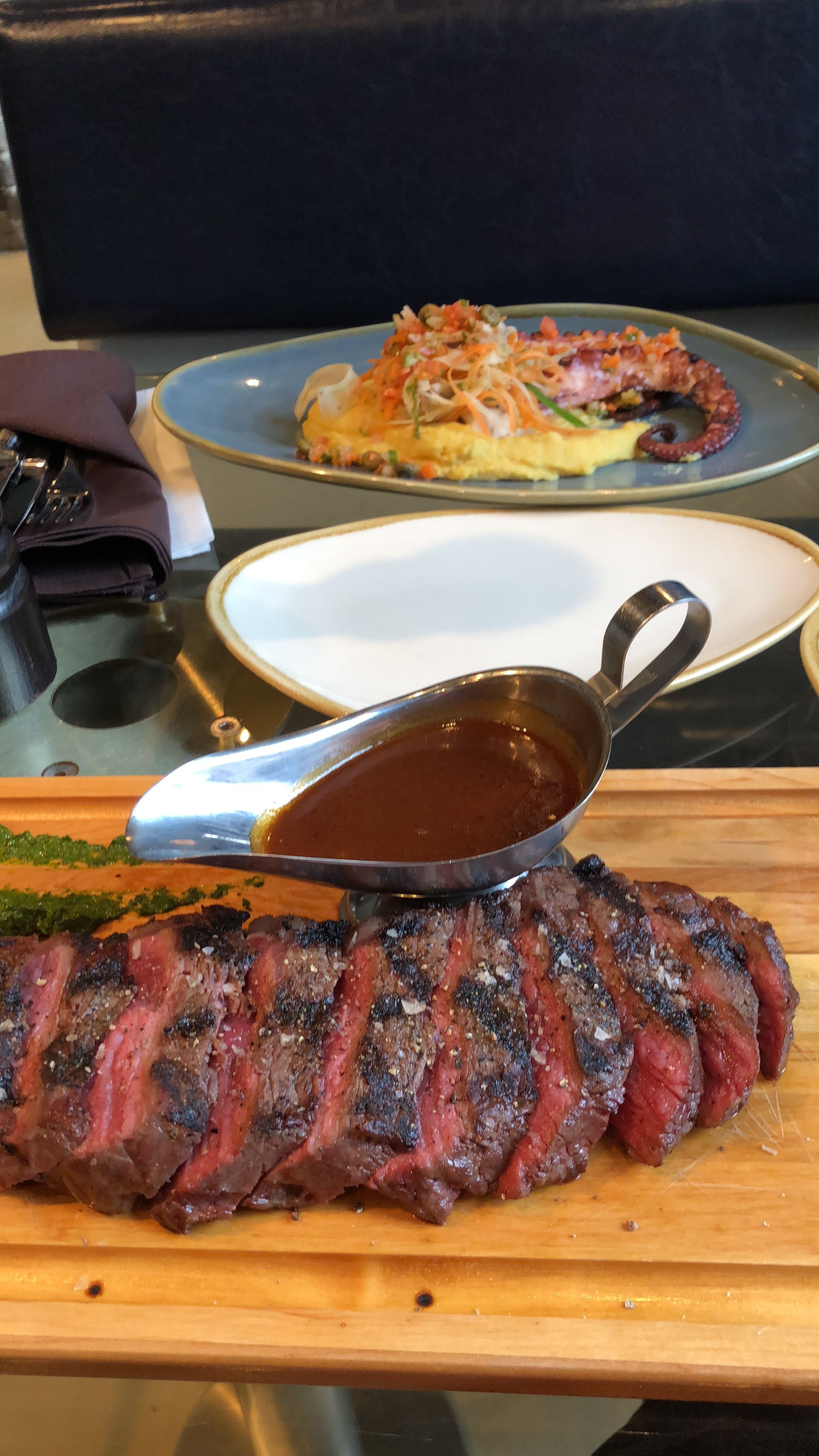 I just loved My Octopus . It was tender , and yet has a bit chewy texture. It's hard to get it right. Some restaurant serves Octopus either too mushy nor too hard to chew. The waiter ALEX told me it boiled for 6 hours.
And for the steaks , which was aged , paired with the foie gras sauce . Omg !!!!!. it's just out of the world ! I was so surprised the steaks can be this good and so tasty !
We both were very satisfied with our meals .
The last but no the least , the wine we had called " dutcher crossing" , which was another wonderful surprise !!
I really have to talk about it !! Its petite sirah ,smells like vanilla ice cream, sooooo soomth and delicious ! I couldn't stop to drink it.
I could bath with it !!its just amazing amazing amazing ! I could say that it just become my favourite wine of 2018 !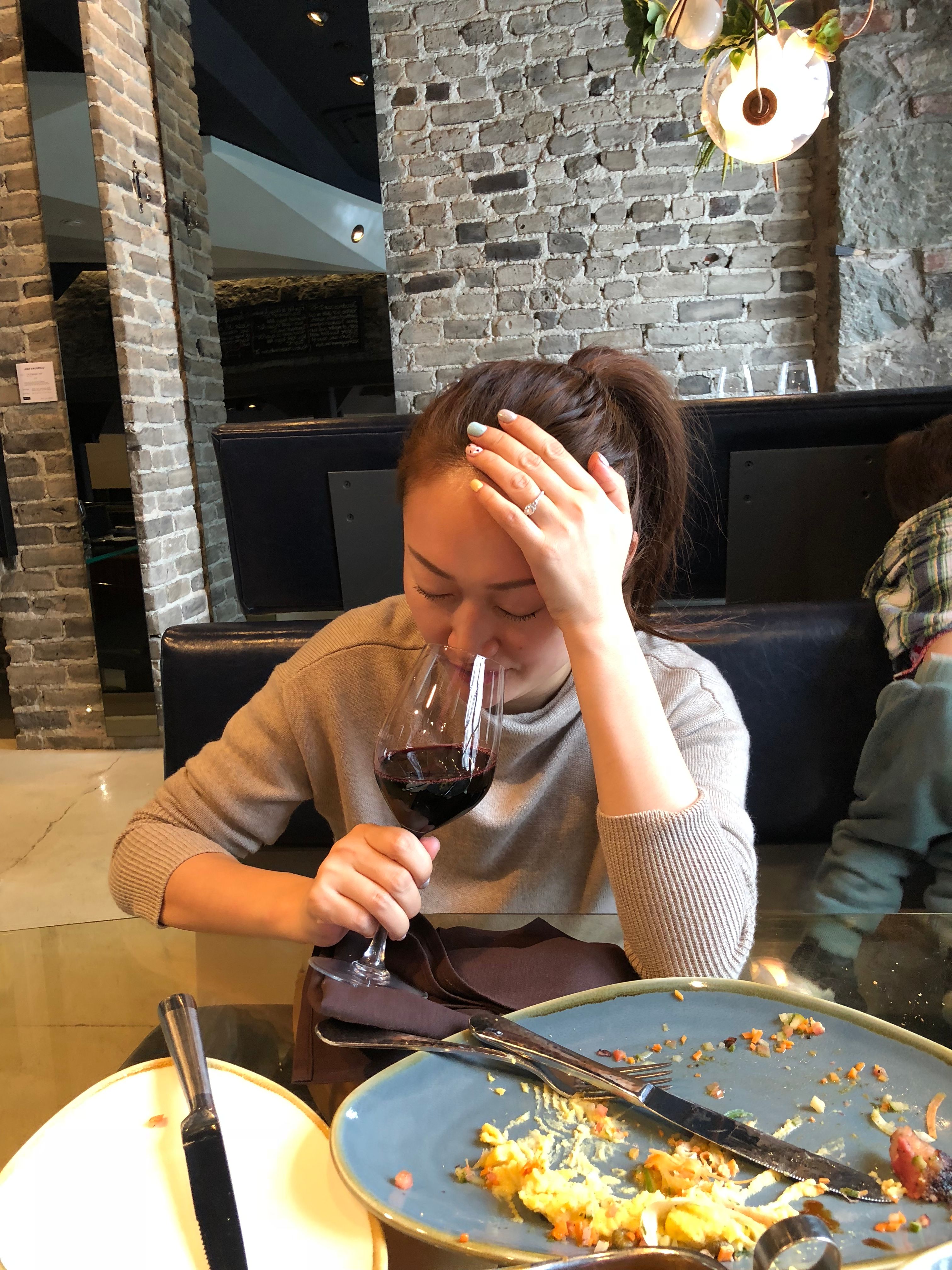 (Too sad that I couldn't find it in SAQ Montreal , It's privte importer )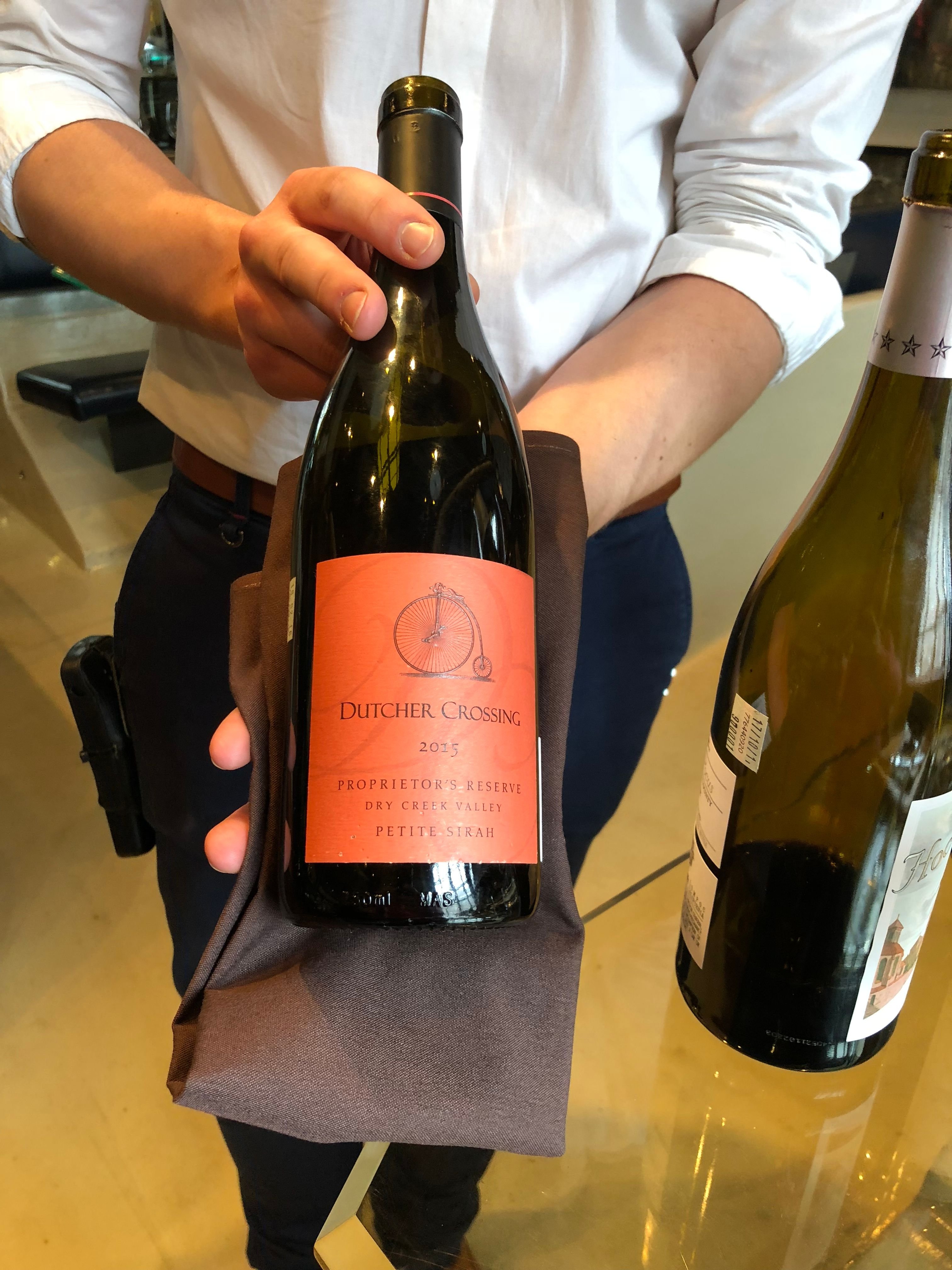 'STEEM Food Tours #_ : Restaurant Ophelia - Québec city of Canada'
(there is the link to the restaurant : https://restaurantophelia.com/en )
By the time we got out of the restaurant, it's snowing heavily in Québec !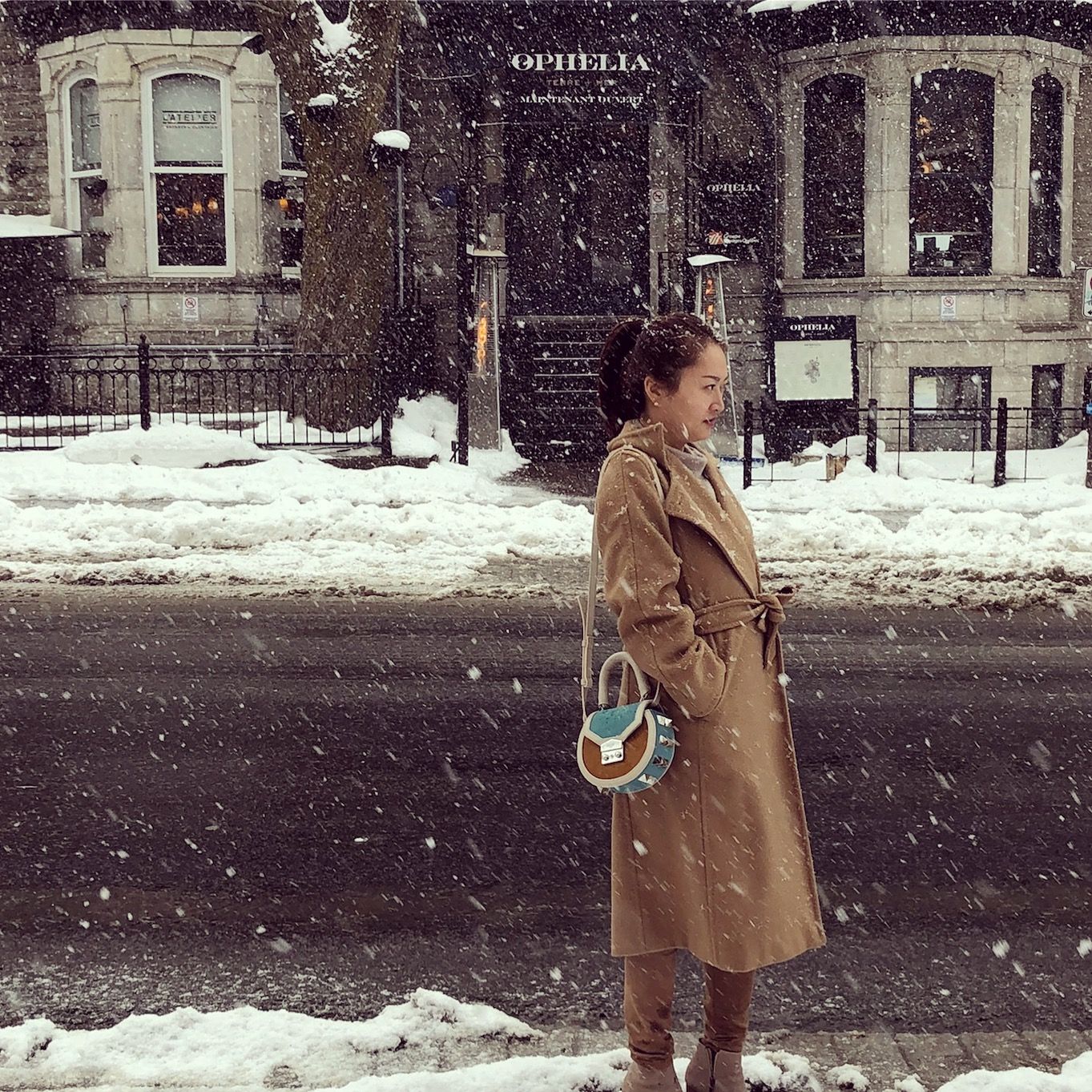 Here is a little video we were riding on a horse carriage at old city of Québec after snow stoped.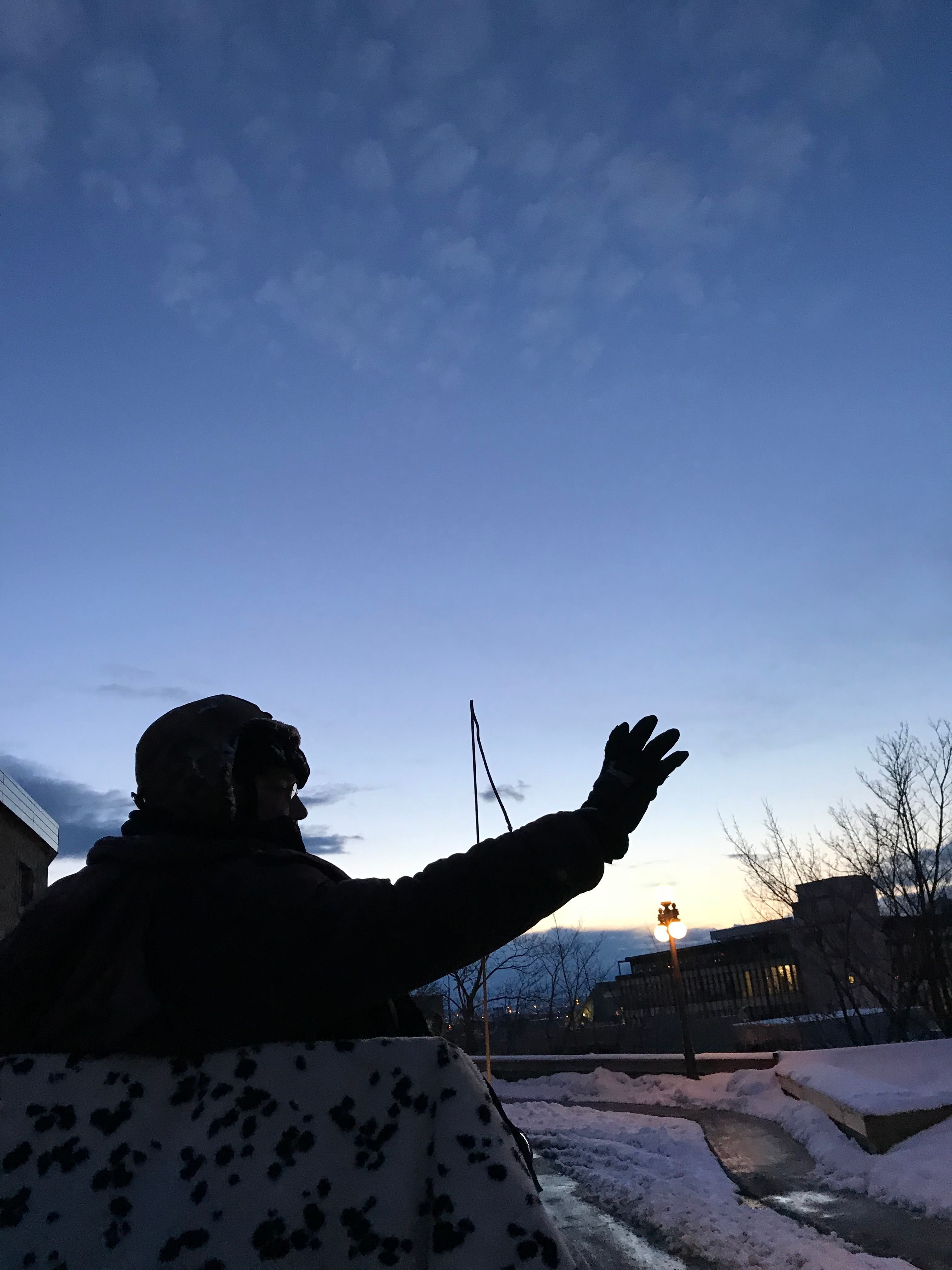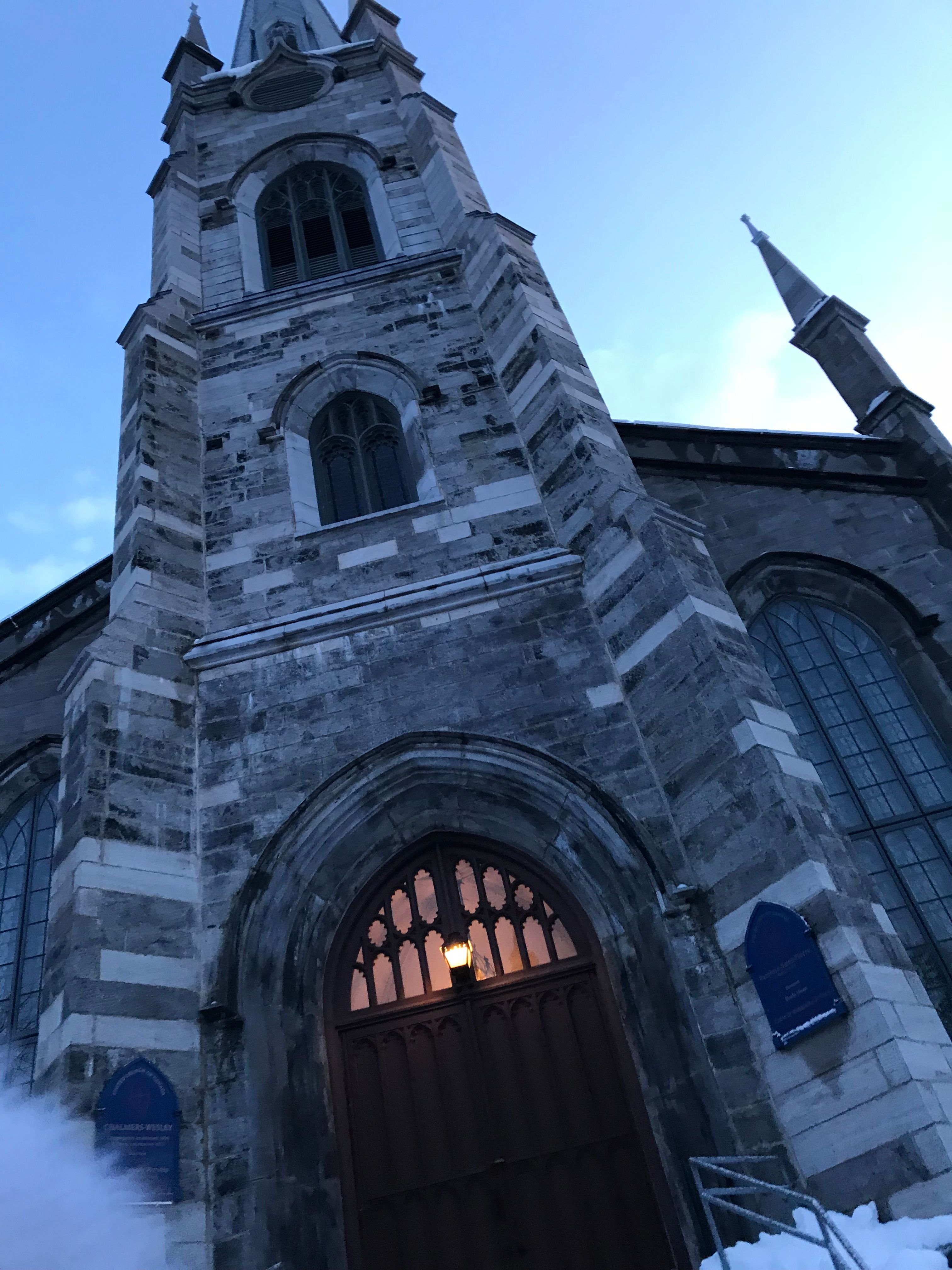 On the way from the parking to the hotel , my son insisted to take the luggage himself ! He's only 2 years and 5 months old !
He was so cute !
![D439E803-DDAD-4D72-8DED-B2713BA1A5C7.jpeg]
(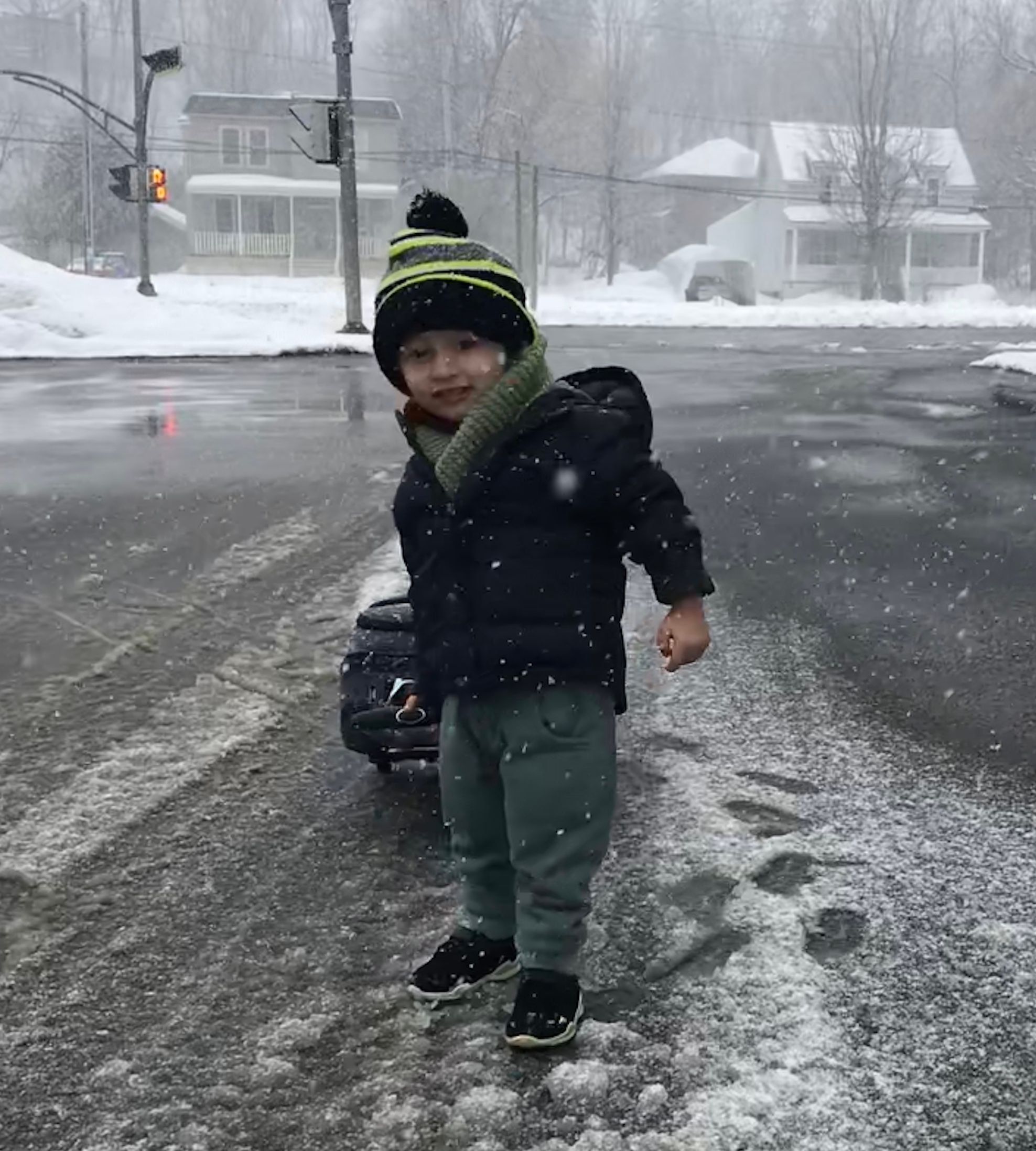 )
The next day, we went to an indoor water park called " Bora Parc" . It was huge , lots of water slides. Many options !
But my son ain't old enough to go majorities of the play :(
When it comes to adventure, my husband is extremely conservative. He's also scared of height!
I ended up doing most of them while my husband stayed with my son in the baby area.
Overall , We had a blast !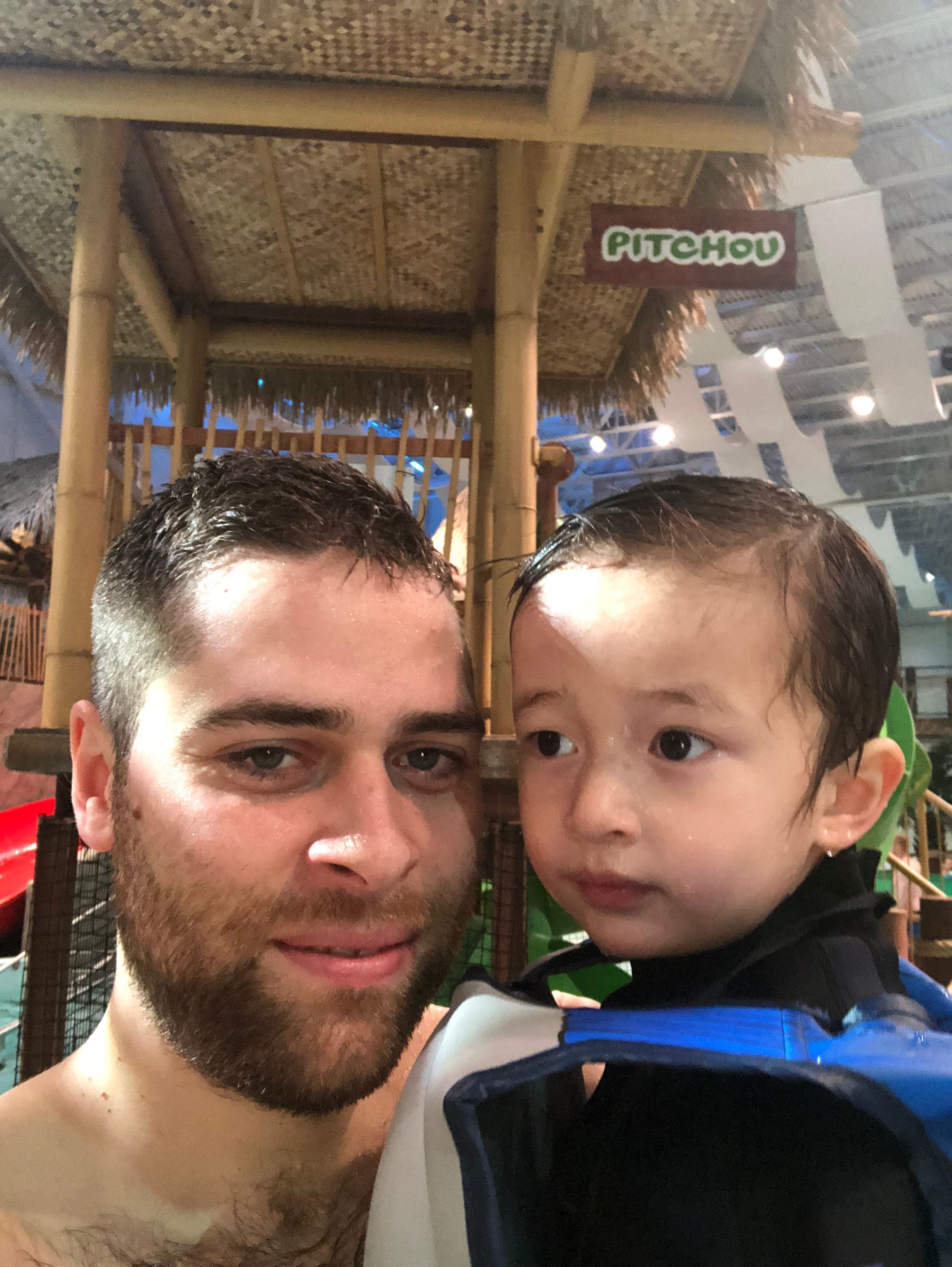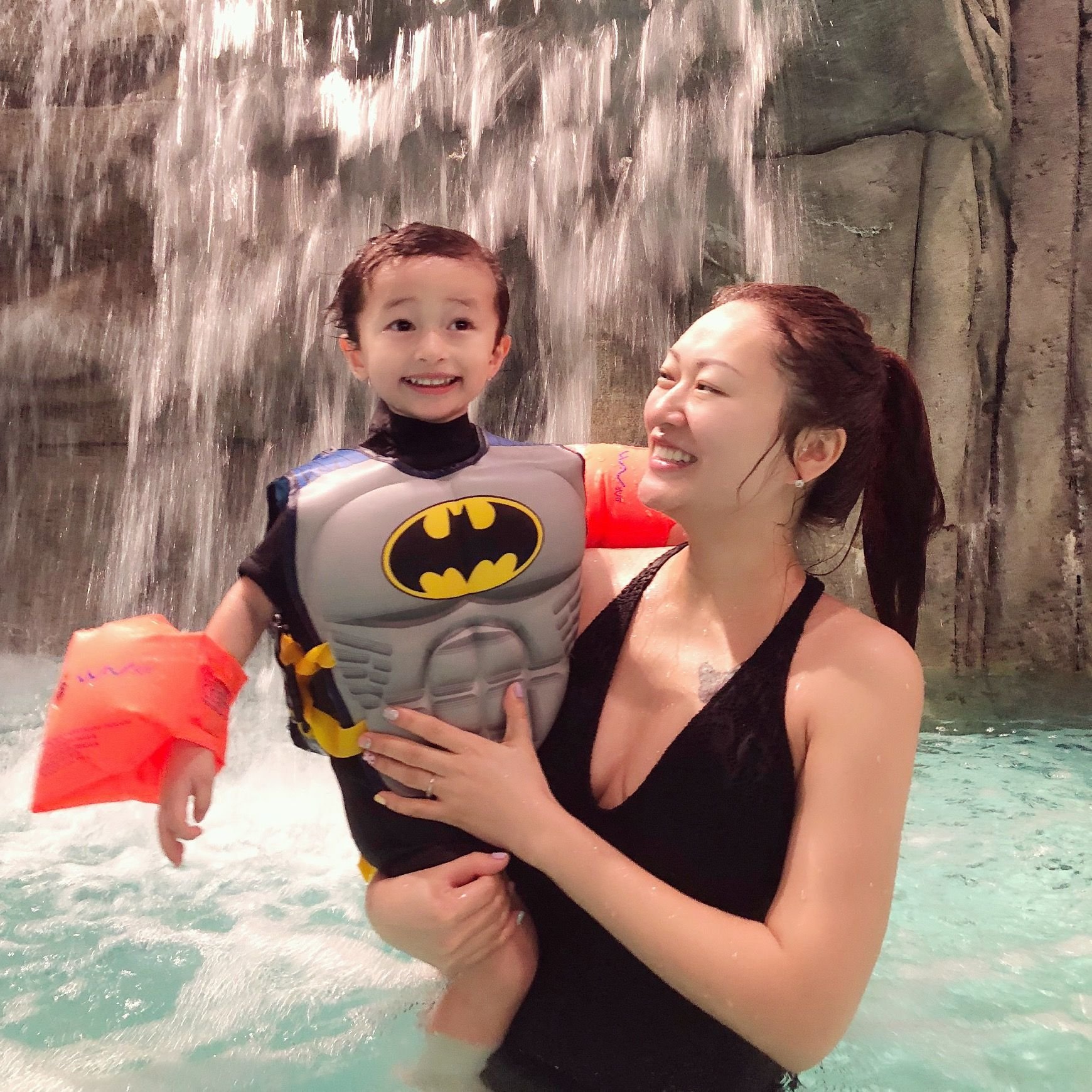 We definitely want to go back in the summer time !
Québec city is such a charming town with rich history, nice restaurants and beautiful sceneries.
The whole drive was very pleasant as well.