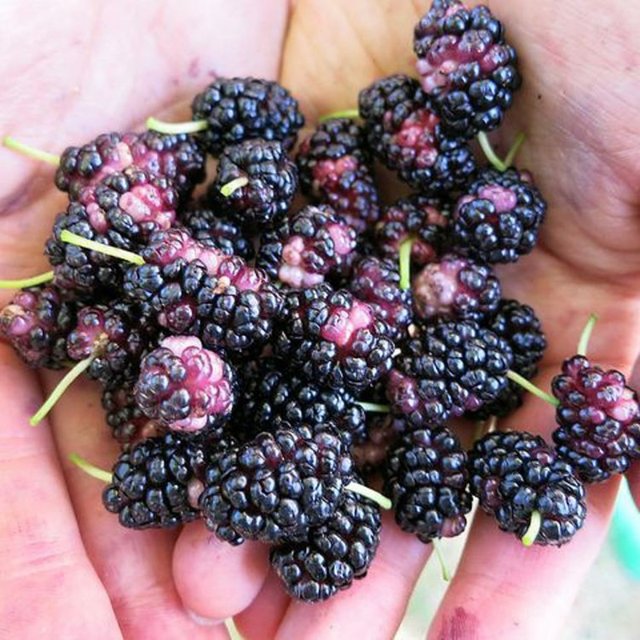 ---
As we travelled without money we ate from nature in the late summer of Europe, which was just perfect for cherries, peaches, figs, mulberries.. all berries really and much more..
We went to the tourist information of each spot we arrived at and asked about parks, forests, or street names that have a fruit in them.. Mulberry-streets often have mulberries!!
Also, you can go to "mundraub.org" and find GPS data about all the open to everyone - fruit trees other traveler found on their way! :D Really awesome!
---