Masjid Raya Baiturrahman Aceh
The Baiturrahman Mosque of Aceh now looks more beautiful with a new face. Behind the look of anyarnya, the long history of Aceh's struggle is in this mosque.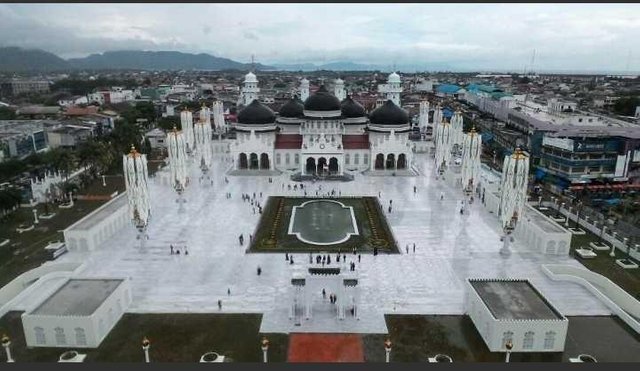 The whitewashed building stands majestically in the heart of Banda Aceh, the capital of Aceh province. On the north and south side, umbrella-style umbrella built Nabawi Mosque in Saudi Arabia. The floor is made of specially ordered marble from Italy. This landscape and infratructure development takes about two years.