The Myakalsky bush. Lenivitsa
"There is a navel of land behind the stream, but how lazy it is to go to it."
Lenivitsa (what means sloth) - a village in the Veliky Ustyug district of the Vologda region. It is part of the Mardenga rural settlement. The distance to the district center of Veliky Ustyug by road is 38 km, to the center of the municipality of Lodeika in a straight line - 8 km. The nearest settlements are Zaruchevye, Myakalsky Settlement, Pupyshevo. According to the 2002 census, the population is 3 people.
The next village of Myakalsky bush is conditionally located across the road. But not so simple! Previously, people knew how to choose the right name for the village. Lenivitsa is almost higher than Pupyshevo!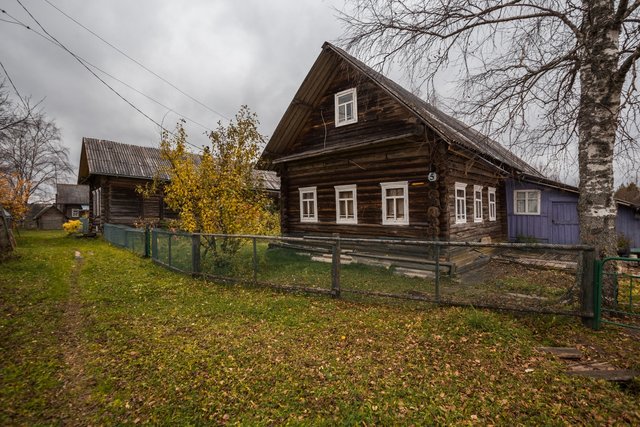 From far away you can see the roofs of houses on a high hill.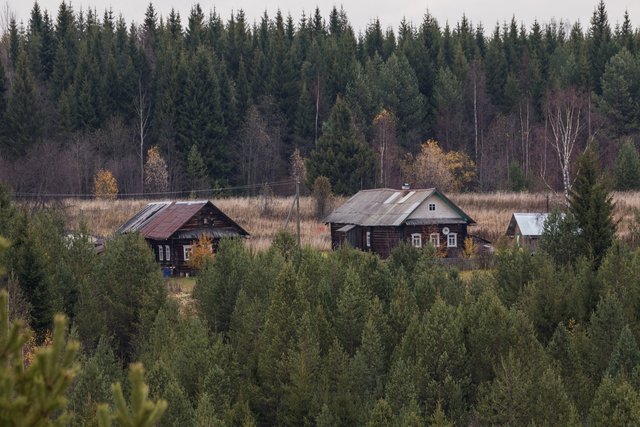 But to get there, you must first go down.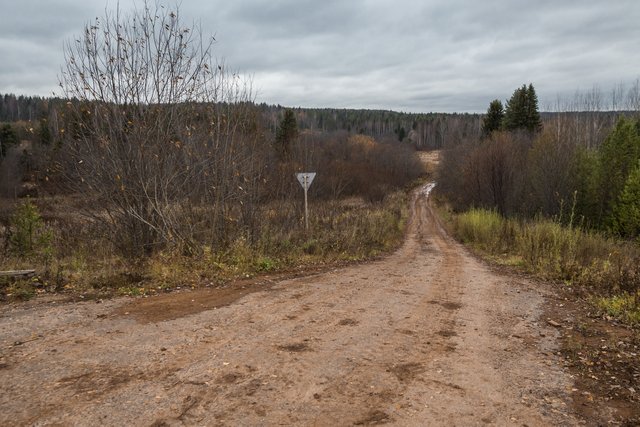 Then cross the Safronov stream, and then climb a very steep climb.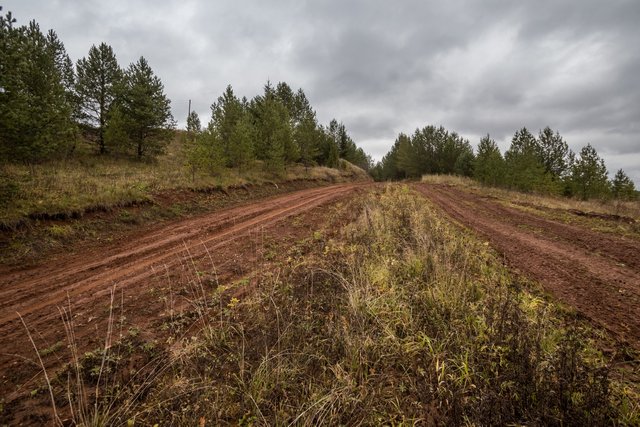 Once again, I definitely won't go there - will be lazy to go such a hard way!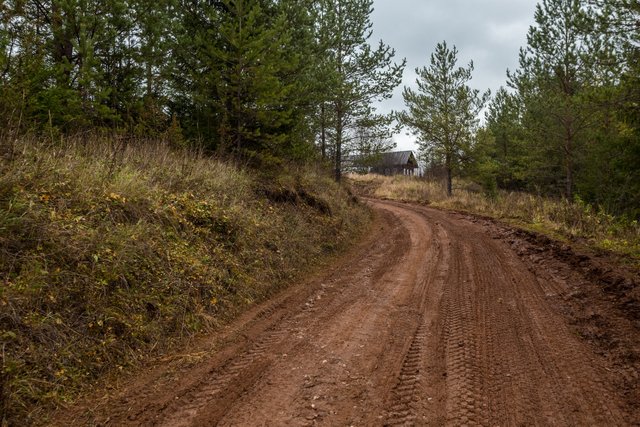 Somehow, with respite, gliding along the clay climb, I get to the first houses.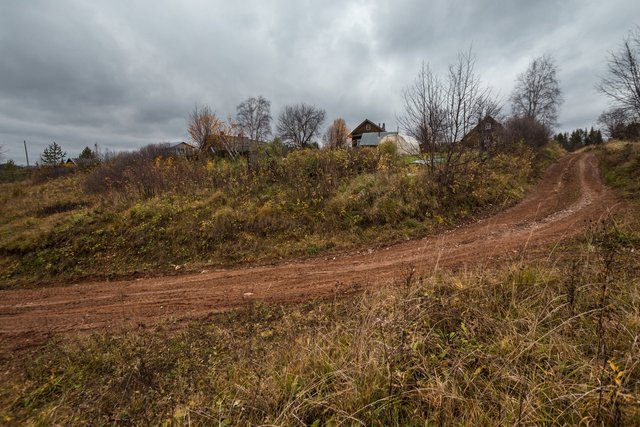 Surprisingly, in Lenivitsa itself is relatively not dirty. It's just that I always take a puddle in frame that a textured foreground be on a photo.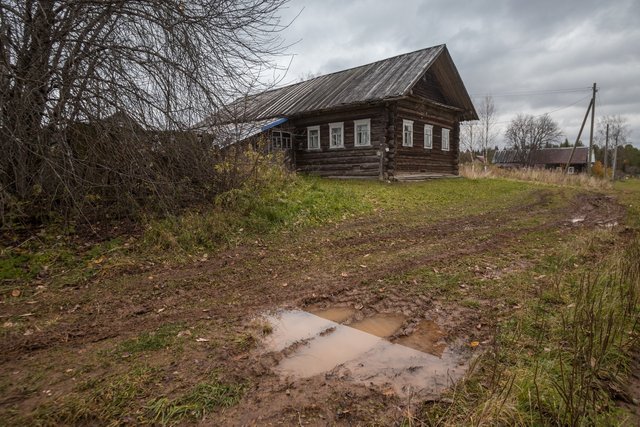 The houses are a bit chaotic, but I like that too.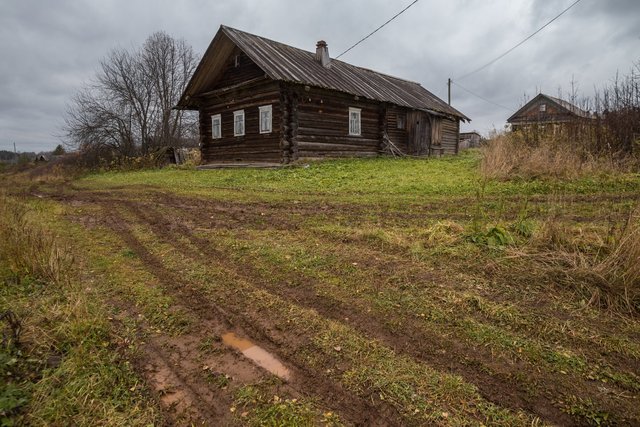 There is only one permanent resident. The man told a little about the village and complained about the road broken by logging trucks.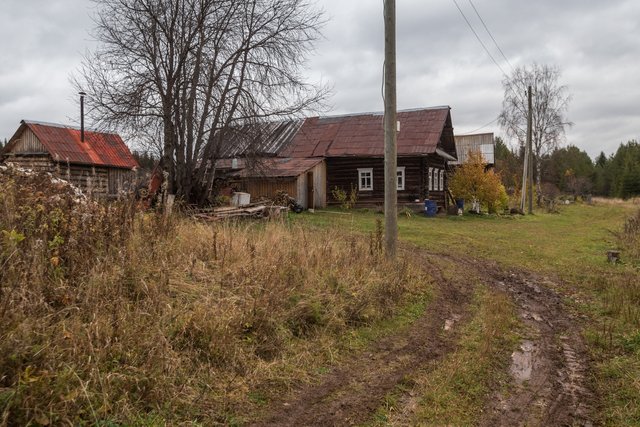 Yes, indeed, the road to the village leaves much to be desired.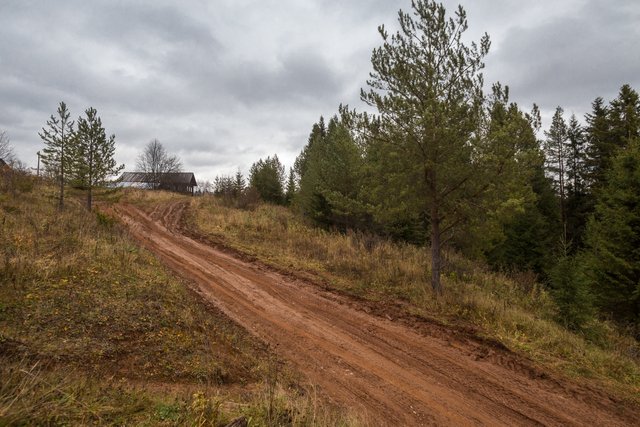 Climbing a steep clay slide is possible only with an all-wheel drive car.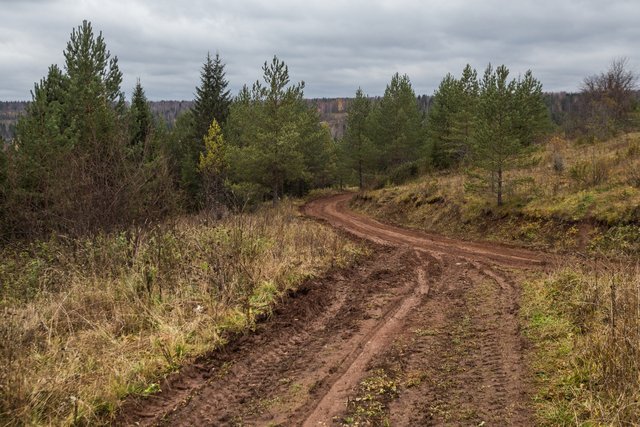 Here is also a beautiful place and quite comfortable.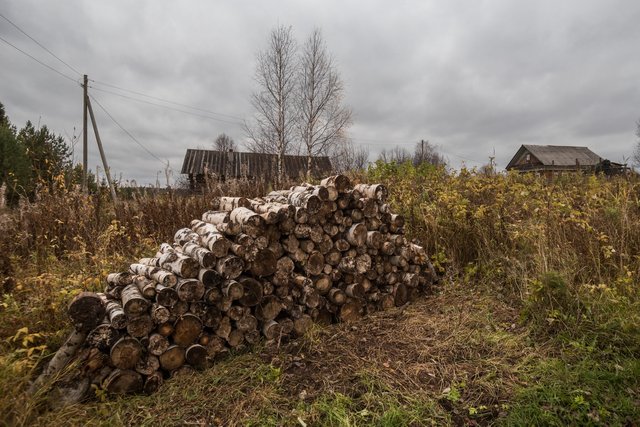 It reminds me of the ancient settlement in Krasavino, where my grandmother lived.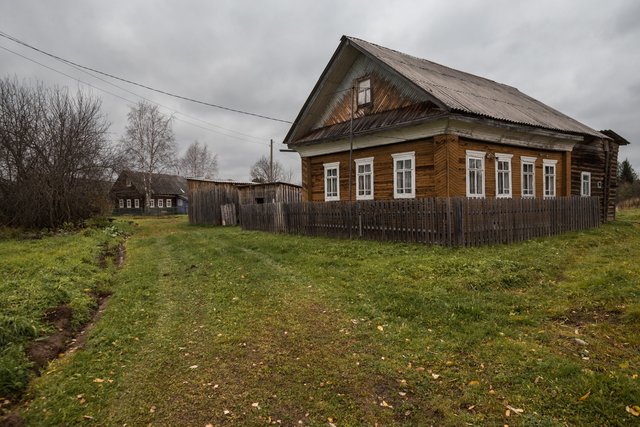 There are the same steep climbs and descents, and tall spruce trees also grow.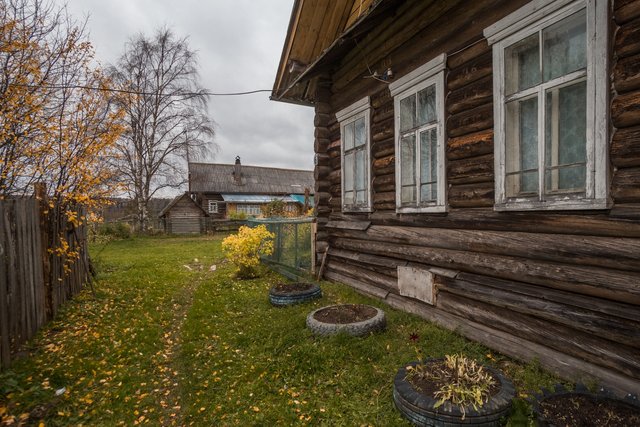 "Taiga"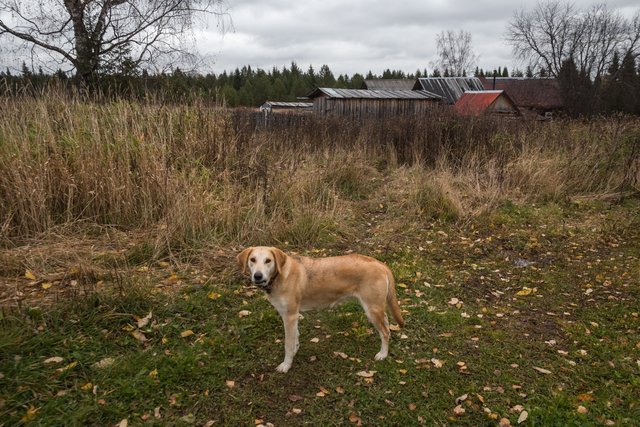 Now I know where to go in the winter to photograph the snowy mountains.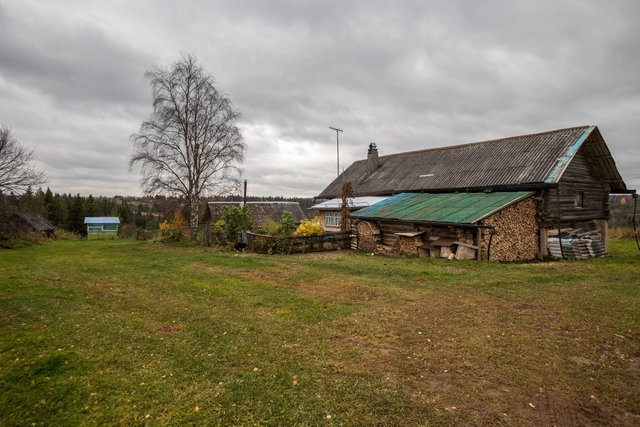 Each of the villages of the Myakalsky bush is beautiful in its own way, has unique features and its own atmosphere.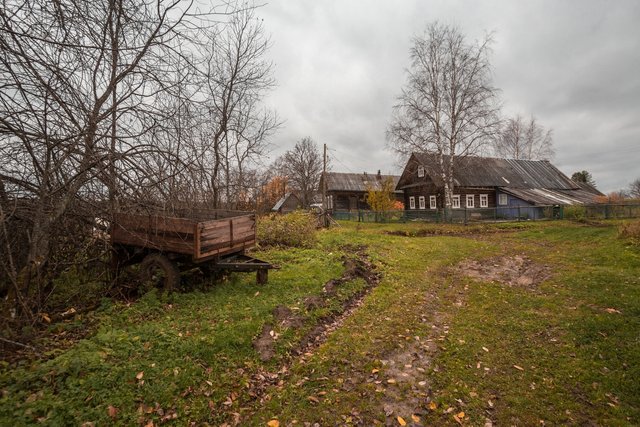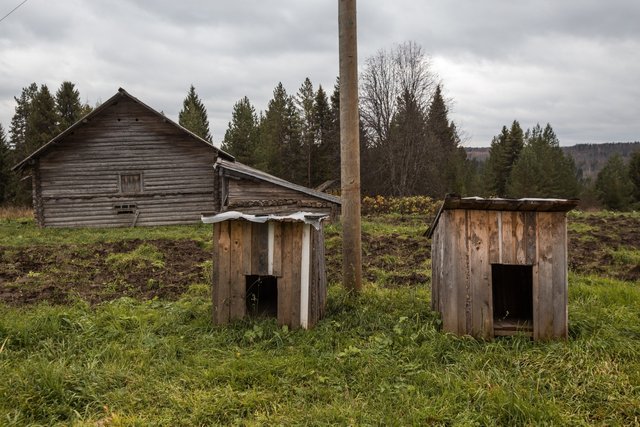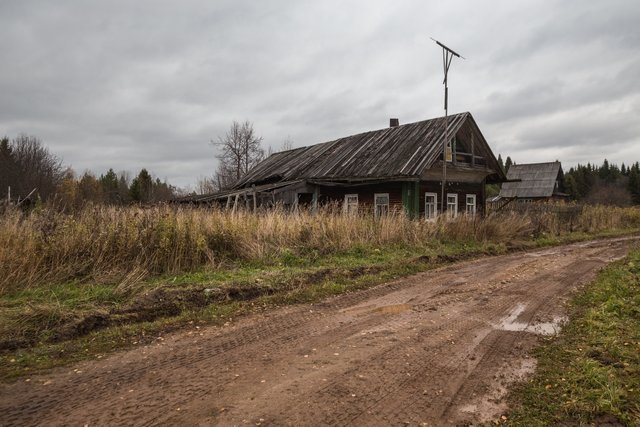 But how lazy it was to go back along such a slippery slope that I found some path and went along it. Apparently, the locals thus cut the path. Below, across the Safronov stream there is a wooden bridge.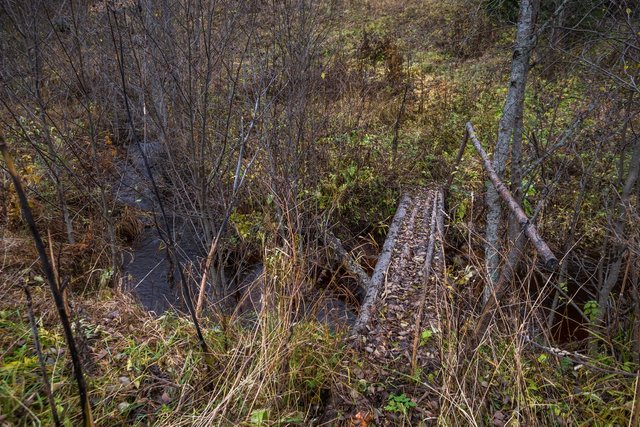 The path led me to the village of Pupyshevo, where it all began.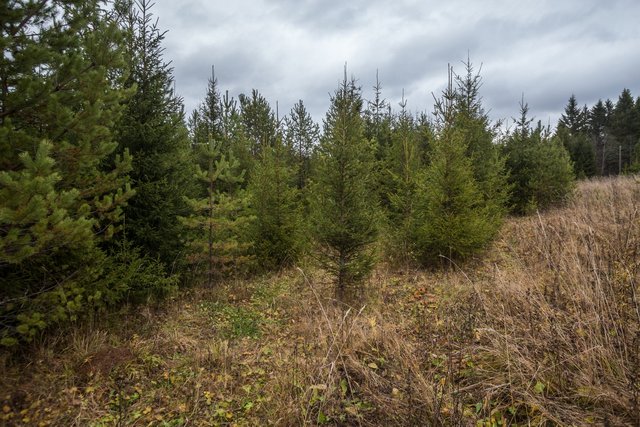 The end!
---
October, 2019