About a week ago my wife and I loaded our beagle, Amstel, and lots of luggage into our Subaru Forester and set out on a road trip to beautiful Sedona, Arizona. For those of you who've never experienced Sedona I highly recommend it. As you'll see from the slideshows below it's one of the most picturesque places in the country, if not on the planet.
We drove three long days (1,578.6 miles) through Iowa, Missouri, Kansas, Oklahoma, Texas, and New Mexico to get here. It was worth every minute.
---
"Nature does not hurry, yet everything is accomplished." - Lao Tzu
---
These past twelve months have been both crazy and challenging so the goal with this trip is just to relax, visit with family (my sister-in-law Lilli has lived here for twenty-five years — follow here here at @lillicasi), do some hiking, and reconnect with Mother Nature.
Our first two days we hiked Sugarloaf and Bell Rock trails.
Sugarloaf Trail Hike
Bell Rock Trail Hike
It takes a few days for your body to get used to these higher elevations so these first few days we've taken it easy. It's also extremely important to stay hydrated in this desert climate, dehydration can bring on altitude sickness even more quickly. Both the Sugarloaf and Bell Rock trails are relatively easy but extremely scenic.
Eleven year old Amstel did great on both hikes. He actually begs at the door in the morning now because he wants to get out into the gorgeous weather as soon as the sun comes up.
We got extremely lucky with the timing of this trip. It's nearly thirty degrees below zero (F) back in Minnesota. Hopefully those dreadful subzero days will be long gone by the time we return later this month.
This is an amazingly relaxing place. Hopefully it will provide lots of inspiration for future writing projects.
I hope you've enjoyed these slideshows! Happy Valentine's Day Everyone!
With Gratitude,
~Eric Vance Walton~
---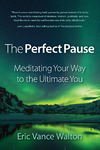 *I am an American novelist, poet, traveler, and crypto-enthusiast. If you've enjoyed my work please sign up for my author newsletter at
my website.
Newsletter subscribers will receive exclusive updates and special offers and your information will never be sold or shared.
Alarm Clock Dawn, one of the first full length novels published on the blockchain, and the book that started it all for me can be found HERE. Or Click Here to read it for free on the Steemit blockchain
My book on meditation, The Perfect Pause, is priced at $12.99 (paperback) and $4.99 (eBook). Buy the paperback and receive the eBook for free!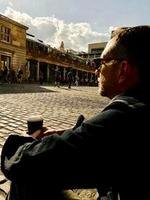 Let's Keep In Touch
www.ericvancewalton.net