19 Years Southeast Asia - A New World Opens (Part 2) 🌴
Hello dear Steemians, here it continues with my Southeast Asia adventure. After my business friends flew back to Germany, I immediately planned to return to Koh Chang, the elephant island. I had a head full of vague ideas and carried an unprecedented feeling of freedom within me.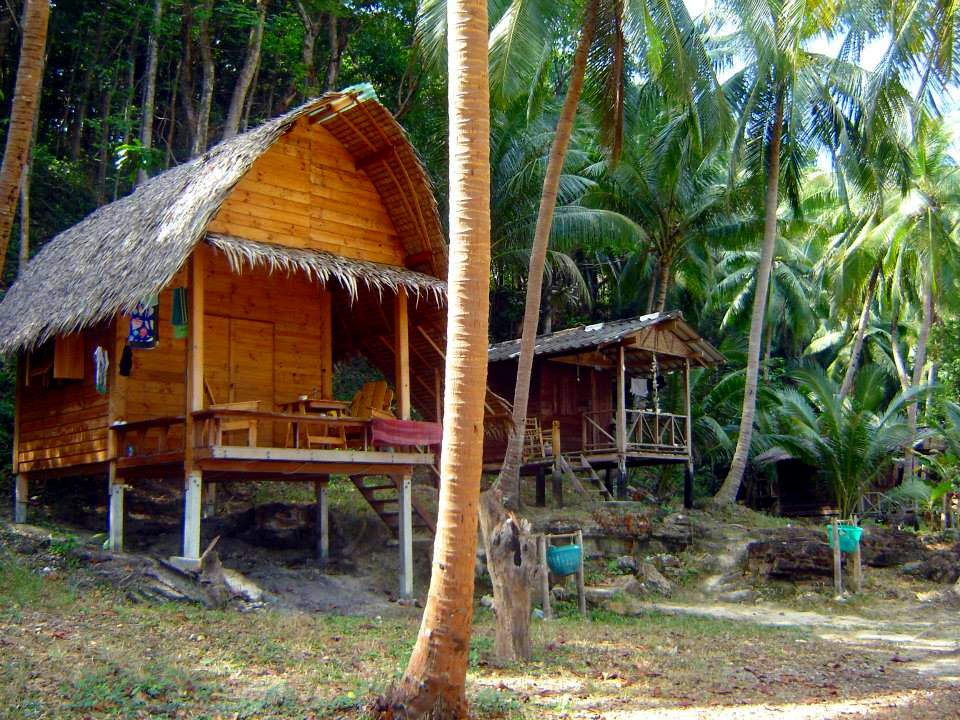 In the meantime, I was no longer alone, because I had met a Thai woman during the first weeks of my vacation. We met at a mobile noodle soup stand, where she spontaneously helped me with the order. Despite her poor English language skills, I learned that she was a year younger than me and lived before in her sister's house in Bangkok. There she was kicked out for some reason.
We went out together a few times in the evening and I invited her on our tour to the Elephant Island. As someone who comes from a big German city, I was surprised how she turned out to be a real jungle woman. She knew almost all the plants and moved so confidently in this wild nature as if she were at home there.
It couldn't have been better because this woman matched exactly with what I was planning to do. I was sure that together with her, a lot of things would become much easier. So I offered her to go to the island together. She accepted my offer because she hadn't found a job yet and Pattaya didn't seem to be the place of her dreams either.
I opened a bank account, had my visa extended at the immigration office and then went to Koh Chang with my new companion. During my first stay, I had already met some German-speaking people who were friends of my business partners. One had a beautiful big house on a cliff and another was the owner of one, at that time still few bungalow resorts.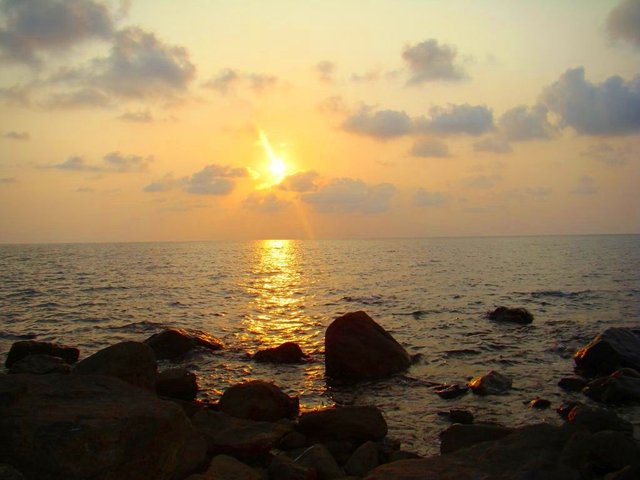 After we arrived, I rented a small bungalow from the resort owner, which also stood on a cliff and from whose terrace we could see the sunset over the sea. This domicile should serve me as a base for the first weeks. My new partner took care of me in a touching way, so that I fell in love with her slowly but surely.
With a rented motorbike we explored the huge island more closely. Except for a few small villages that were situated inland, only the coastal region was barely populated. Apart from that, there were a few fruit plantations and inland a lot of dense jungle. The few places along the coast, where some tourism had already developed, were connected by an unpaved dirt road dotted with holes. Partly this road was interrupted by flat river courses from the mountains, through which one had to pass.
I met some people from the small foreign community, most of whom were friendly and helpful. Somehow these people had something of adventurers, which impressed me. I will never forget the nights when I sat down with some of them and listened to the stories of how they began on the island years ago. We usually sat in a pavilion-like restaurant with rustic wood furnishings, open on all sides. It was muggy and the nightly sounds of the jungle came over to us.
In these days, my partner and I collected as much information as we could get. I was interested in small parcels of land whether it was possible for me as a foreigner to rent them and how high the rents were. But I didn't want to push things too far because I had to fly back to Germany once more to settle my matters. There were about 2 months left, after that my return ticket would have expired.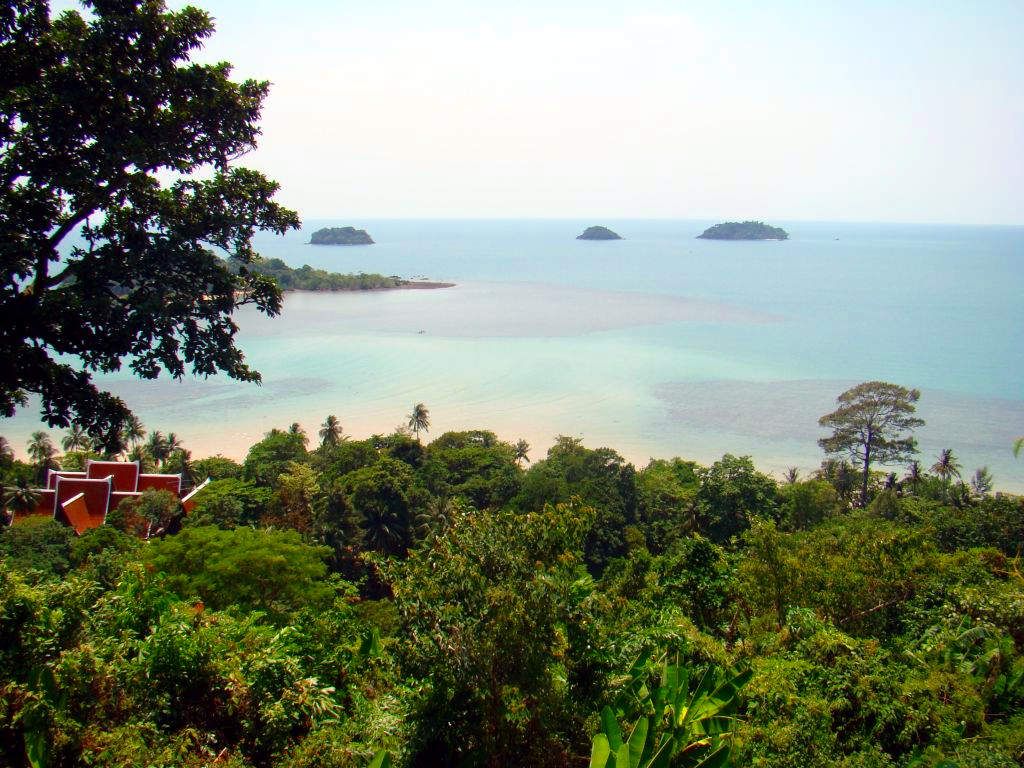 I postponed my departure date to the last possible date, which was not easy at all. At that time, it was only possible to communicate from Koh Chang with the rest of the world by fax or satellite phone. Not to mention the horrendous costs. The next satellite phone and the fax machine was about 2 km away from my bungalow and you never knew before if the phone connection was working well at the moment.
The next thing that had to be done was the extension of my visa. I had exhausted the option to extend the tourist visa in the country so that now I had to leave and re-enter the country. I had heard that a lot of foreigners have been in Thailand with this method for years. Even then it was not easy to get a long-term visa, I wanted to deal with that later.
The location, Koh Chang, was well situated for a quick exit and entry because from the mainland it was only a 1 1/2 hour bus ride to the Cambodian border. So I was faced with a new adventure and came to Cambodia for the first time in my life. If someone had told me at the time that I would move to this country barely nine years later, I would certainly not have believed him.
I hope you enjoyed it up to here.
Soon you will read how it continues with my adventures on the elephant island. Stay tuned, folks, and don't forget to upvote, comment and follow me!
<- Back to Part 1 - Continue to Part 3 ->