What do you need to fall in love with Australia? Two weeks holiday, motorhome and long, long road to nowhere...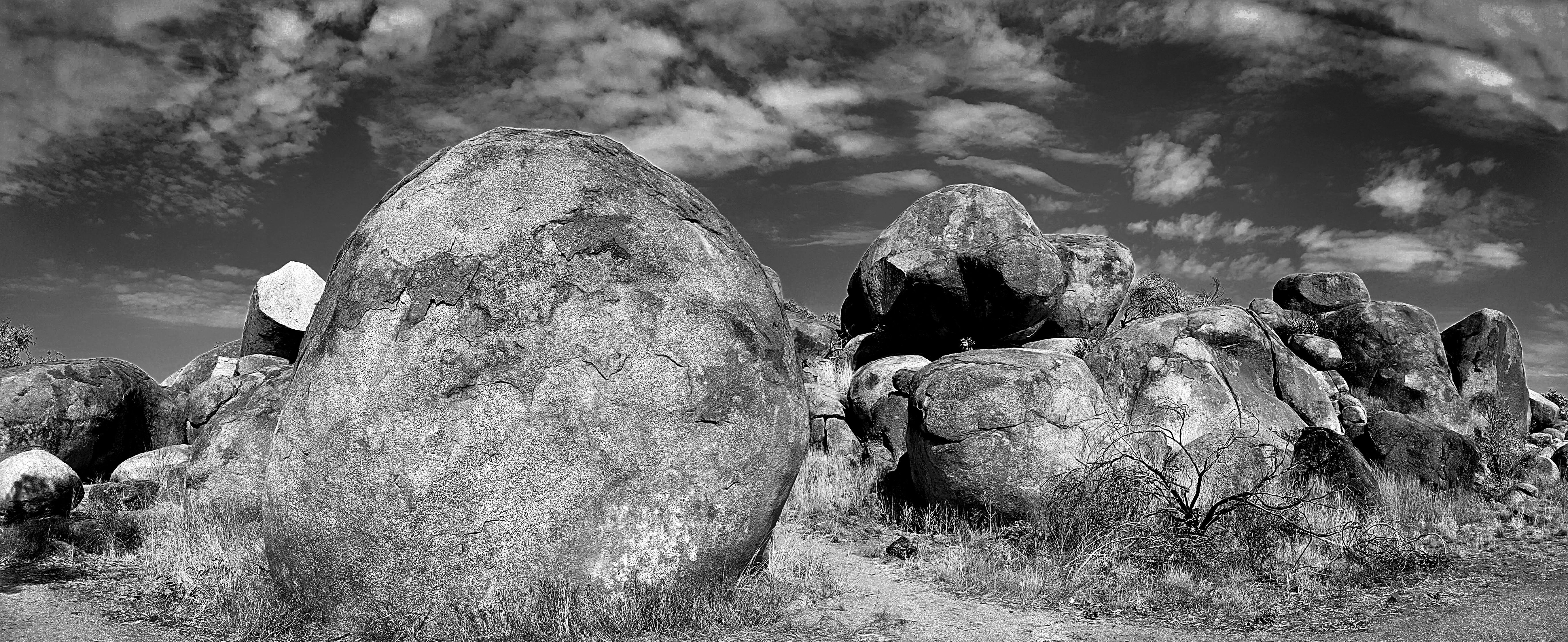 This is the Devil's country; he's even emptied his bag of marbles around the place! - John Ross, Australian Overland Telegraph Line expedition, 1870 < - and that's how these rocks got their name.
I'm living in Australia for 12 years now, born and raised in completely different environment and this magical country simply don't stop to amaze me.
One of destinations which I put on my holiday destinations list were Devils Marbles, not because I knew where and what they are, but simply because the name was too intriguing to be ignored. So my family and me jumped in in motorhome, most convenient transportation for deserted desert environments, and off we went.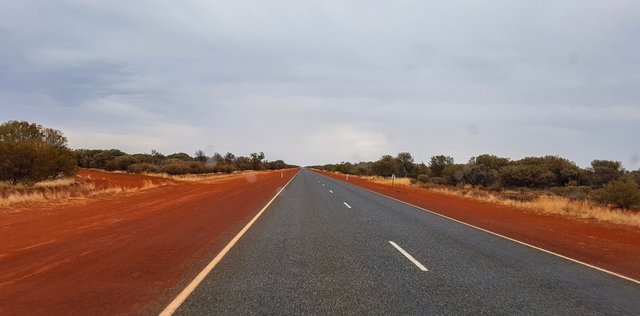 National park Karlu Karlu or Devils Marbles is located almost 400 km northen of Alice Springs in the middle of nowhere. When we got there sun was harsh, temperatures were oven like - over 40 degrees Celsius, but I still enjoyed it!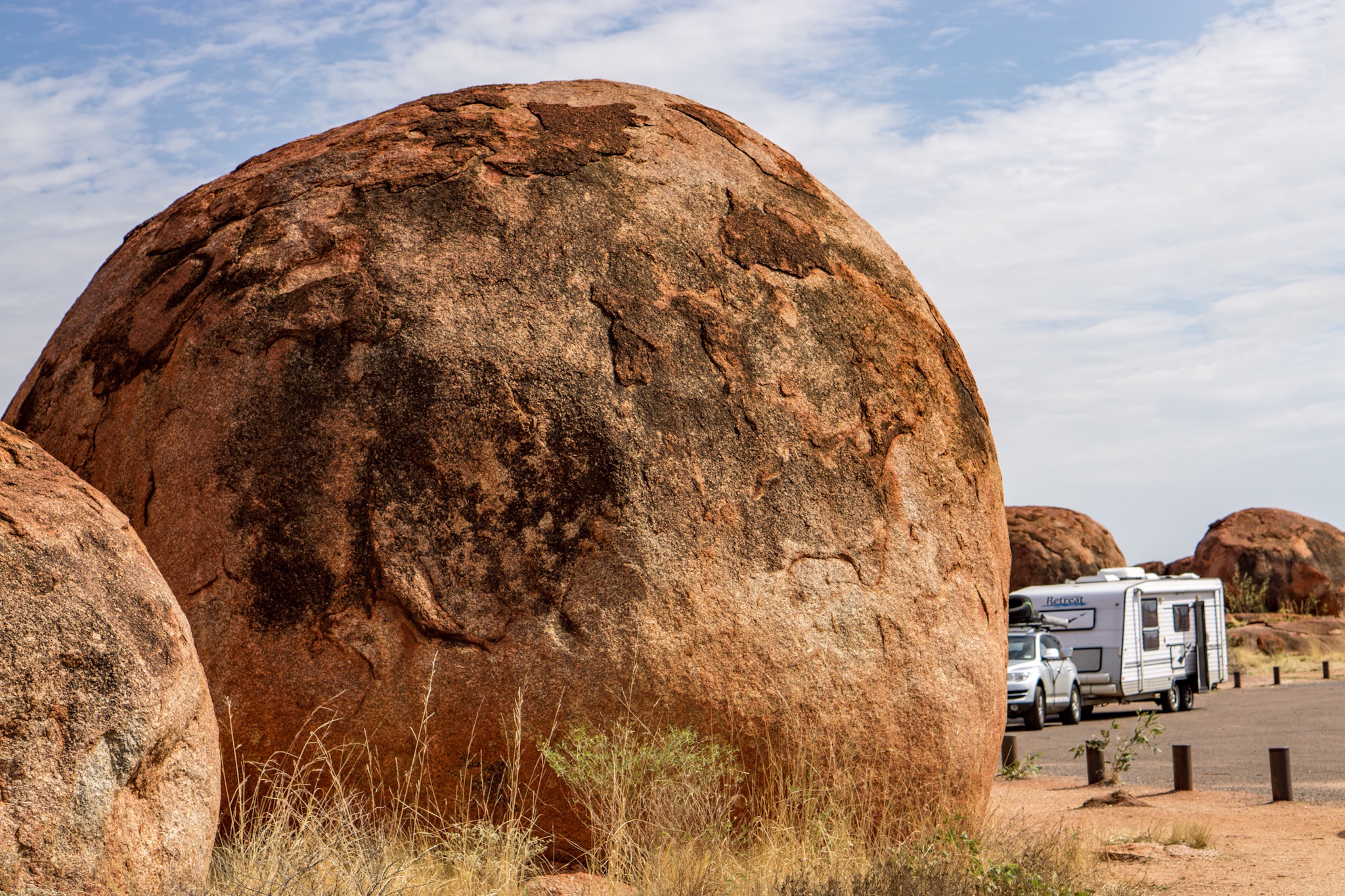 What to say about this natural wonder...huge stone balls scattered around...some on top of each other, some isolated in the middle of the field, like giants played with them and then left them forgoten because they found more beautiful ones on top of some pile...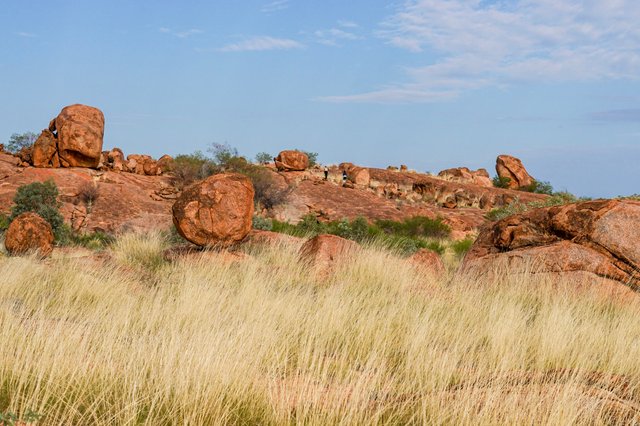 From distance they don't seem much but when you get close you are left in awe.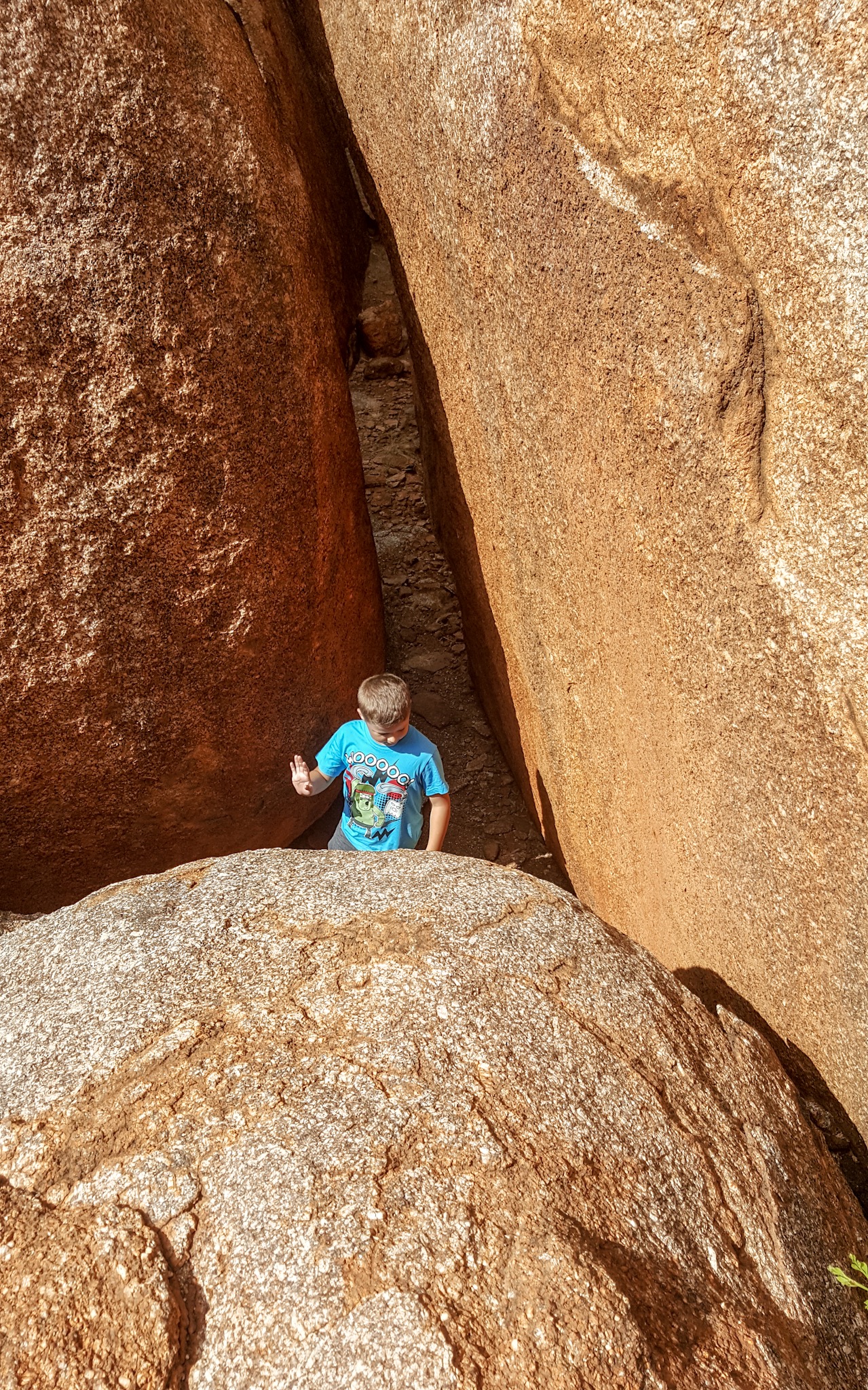 I love taking photos but no camera can depict beauty of Gods creations. This is my attempt to show you wonderful details which you can find in Karlu Karlu National Park.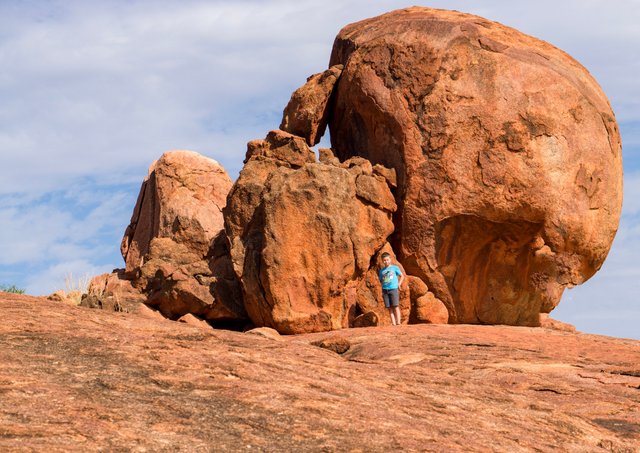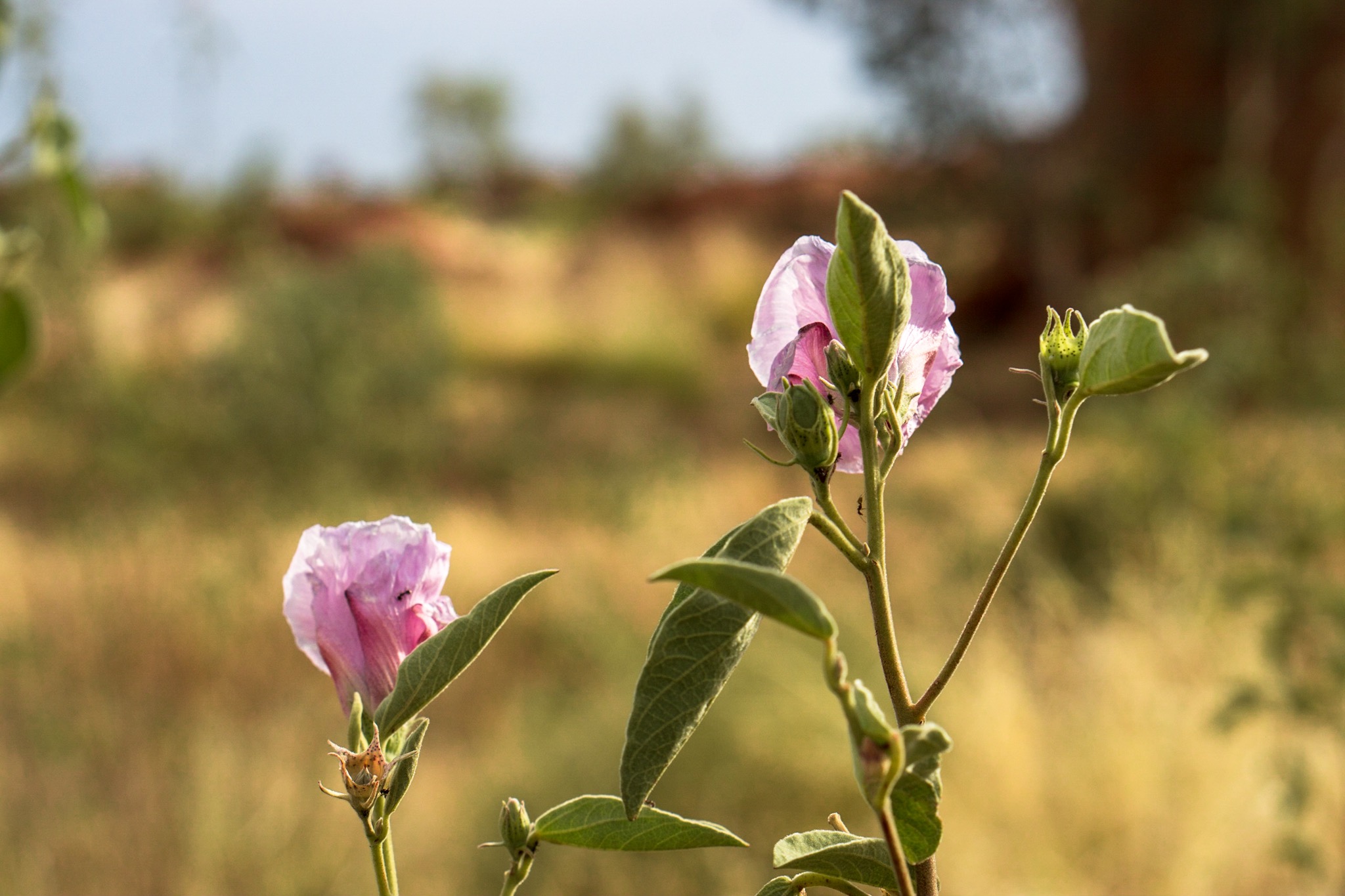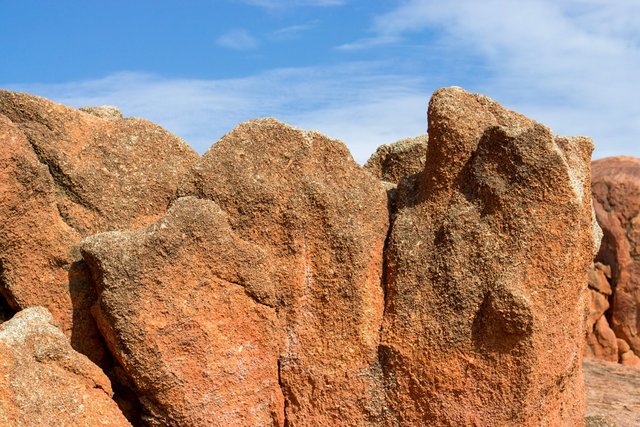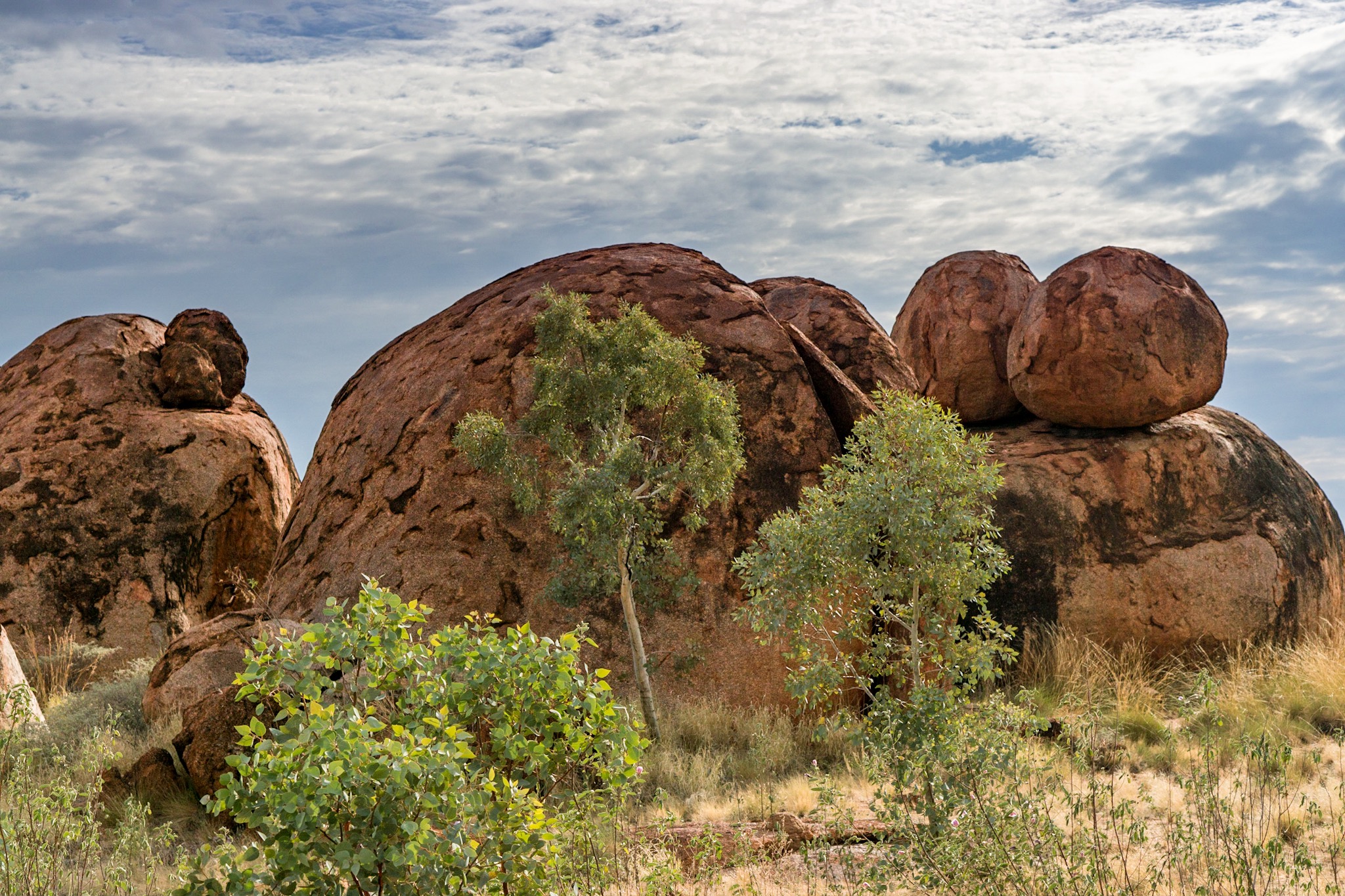 This is what I found online how boulders were created...
The boulders are affected more deeply by the extreme temperature differences between day and night in the arid desert region where the reserve is located. During daylight hours the rocks expand slightly and after nightfall they contract slightly, repeating the process every 24 hours. These repeated cycles of expansion and contraction, called thermal stress weathering, create cracks which sometimes go so deep that the boulder is completely split in half. - Paradise, T. R. (2005). "Petra revisited: An examination of sandstone weathering research in Petra, Jordan in Special Paper 390: Stone Decay in the Architectural Environment"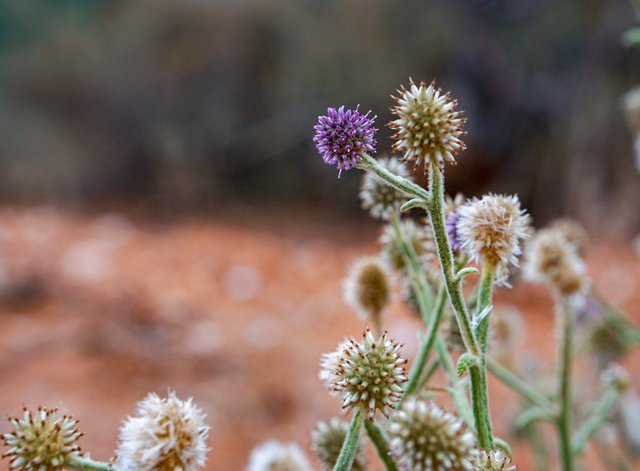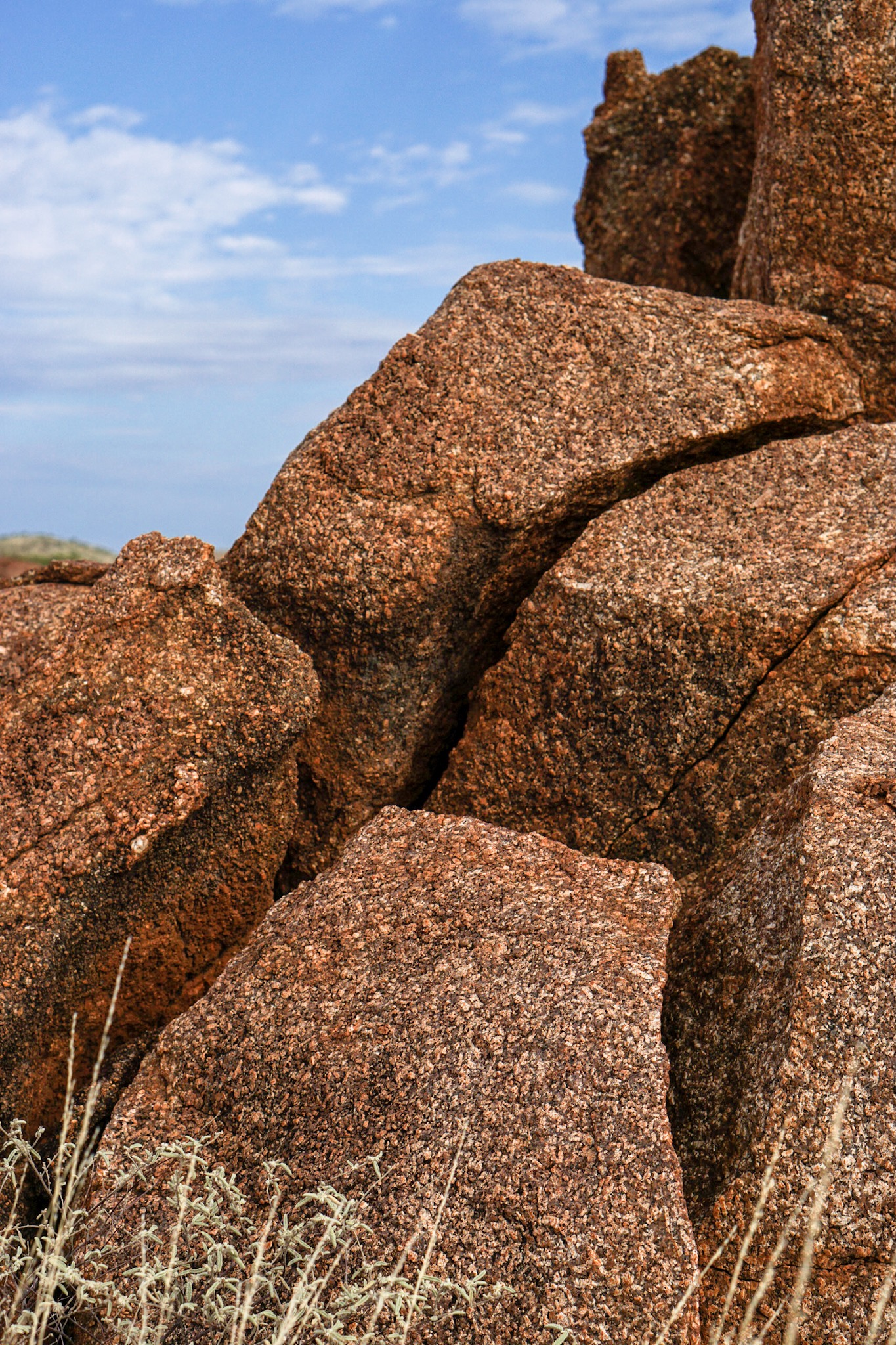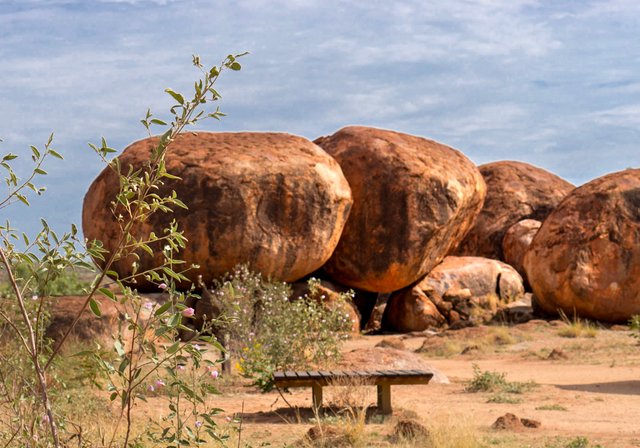 So did I enjoyed my visit to this beyond beautiful place? Definitely Yes, in spite of extreme heat, sweat and pesky flies I loved the place!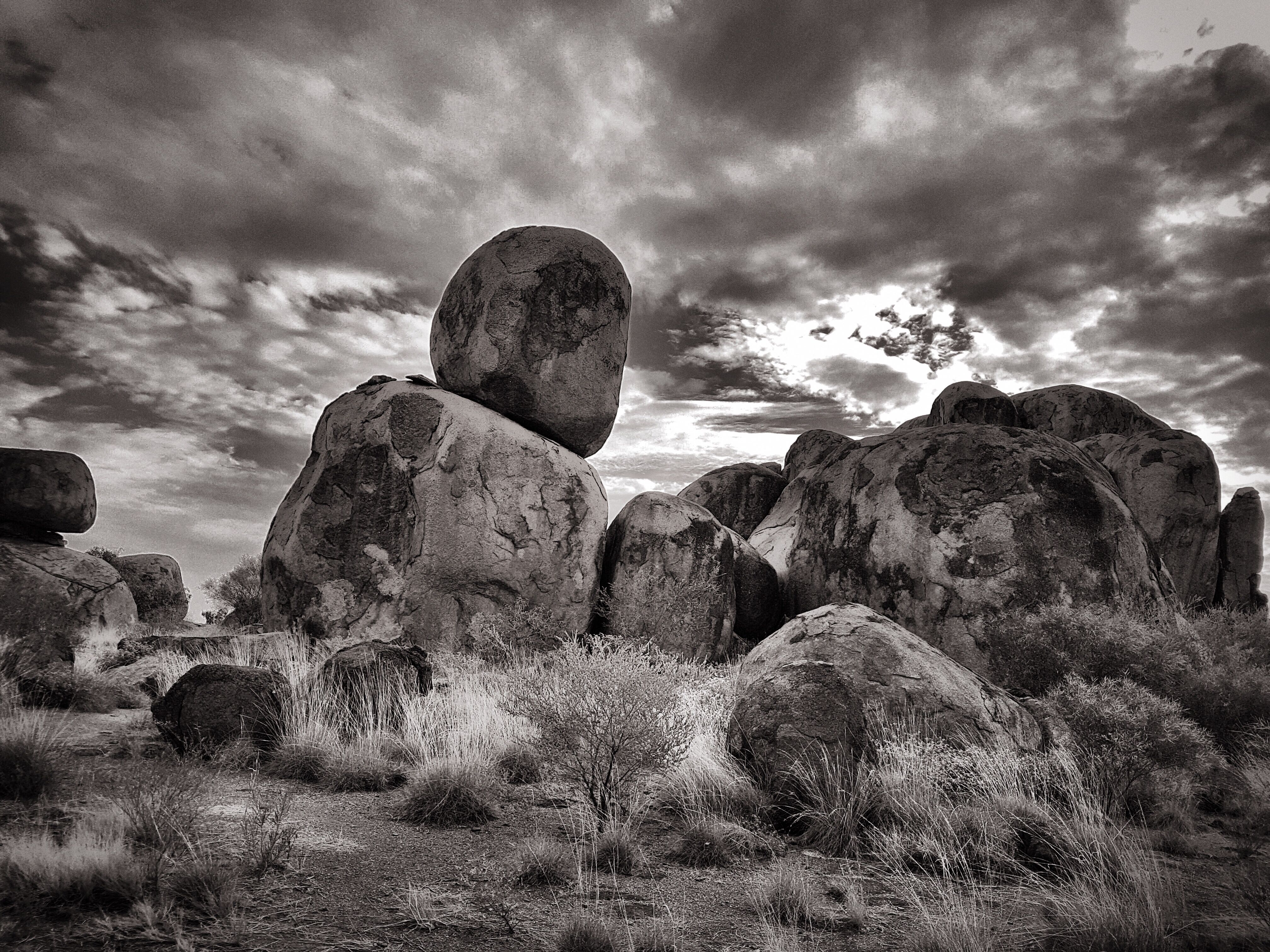 !steemitworldmap -20.563367 lat 134.268036 long Trip continues - Devils Marbles d3scr