My trip to Ha Long Bay, Vietnam: How to get there and where to stay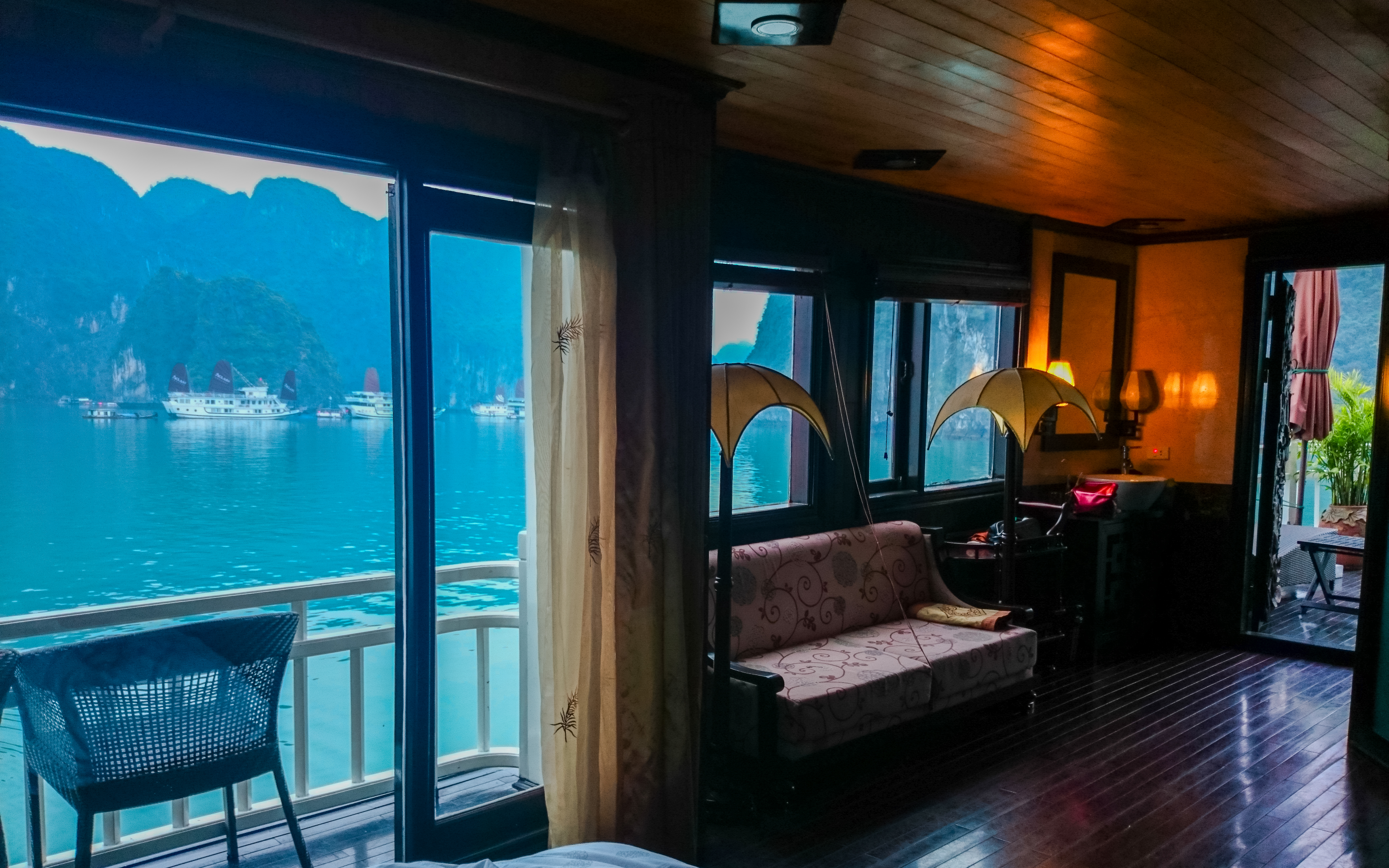 Would you like to visit Ha Long Bay in Vietnam? If you've already been, would you return?
It was on my list for so long, we finally went there in February 2015. Cruising by ship on Ha Long Bay is the best way to enjoy the natural beauty, so I booked a 3-day, 2-night tour onboard a beautiful ship for my husband and I.
How to get there?
The closest airport to Ha Long Bay is Cat Bi international airport in Hai Phong, a little more than a 1-hour car ride from Ha Long Bay. The cruise I booked offered free pickup from a hotel in Ha Noi and transfer to Ha Long Bay, which is more than 3-hour ride. Would you choose to fly to Hai Phong or Ha Noi? We chose to fly to Hai Phong then took a taxi to a hotel in Ha Long so we can relax a little bit before going on the cruise trip. The taxi ride had a very nice coastal view.
Where to stay?
We stayed at a hotel called Sai Gon Ha Long hotel which has a very nice ocean view.
Our room at Sai Gon Ha Long hotel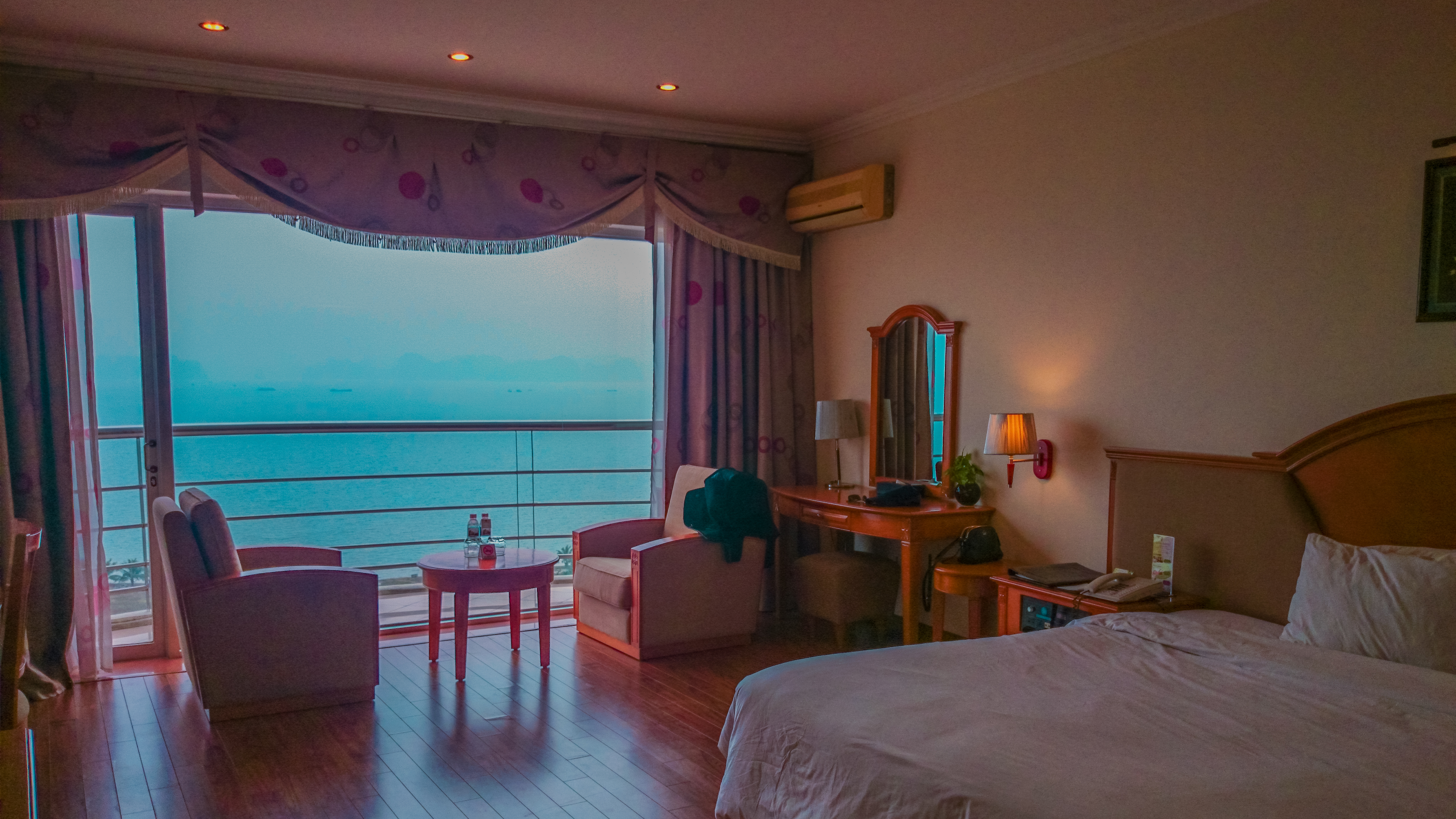 This was our first vacation without our son since he was born. Free from 24x7 parental responsibility, we drank as much as we pleased. The food and the wine were good. It felt like a second honeymoon.
The next day we took a taxi to Victory Café for a 12 pm ship-boarding at the Hon Gai International Port. We took a small boat to our cruise ship. On the way, we saw many other boats full of tourists.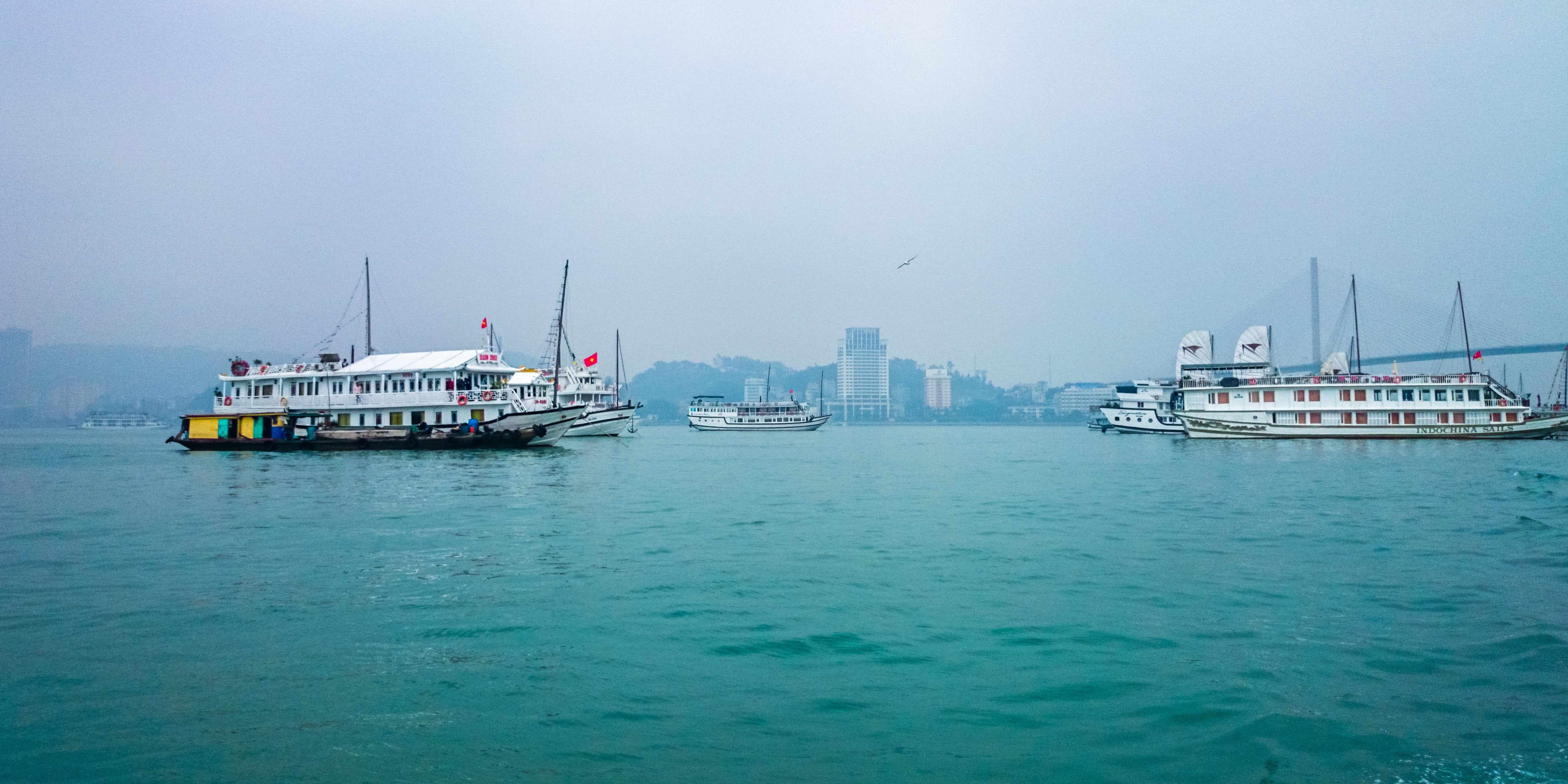 There it was, the Victory Star cruise ship. There are many cruise ships to choose from, ranging in size from small to big. Trip durations from one to three days are available. We chose this ship because it wasn't too big. Cozy, but not so small that we would be worried about safety.
After a very nice welcome and introduction to the crew, we checked-in to our room. From the little balcony, we could see Bai Chay bridge and Hon Gai Port. And then our journey began.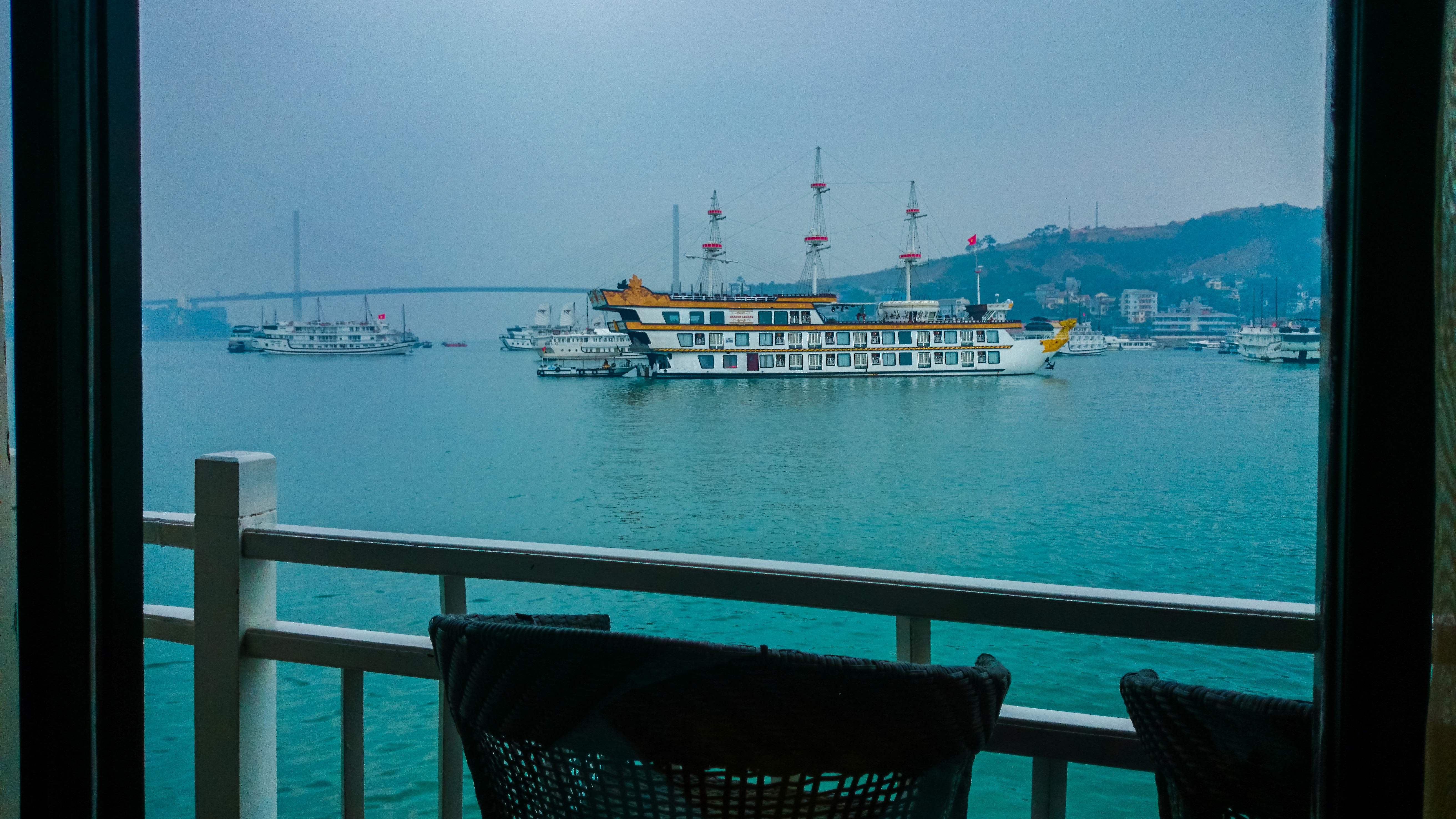 When we were ready for lunch, our table was waiting for us. My husband used the US passport and I used my Vietnamese passport, so they put two flags on our table. I'm not a fan of categorizing people so I don't take this as a positive thing. We're on a vacation, not on a UN meeting. But through this, we learned the rest of the guests were from Europe.
The view was beautiful, the staff was very nice, and the food was fresh and tasty. You can see that on my face.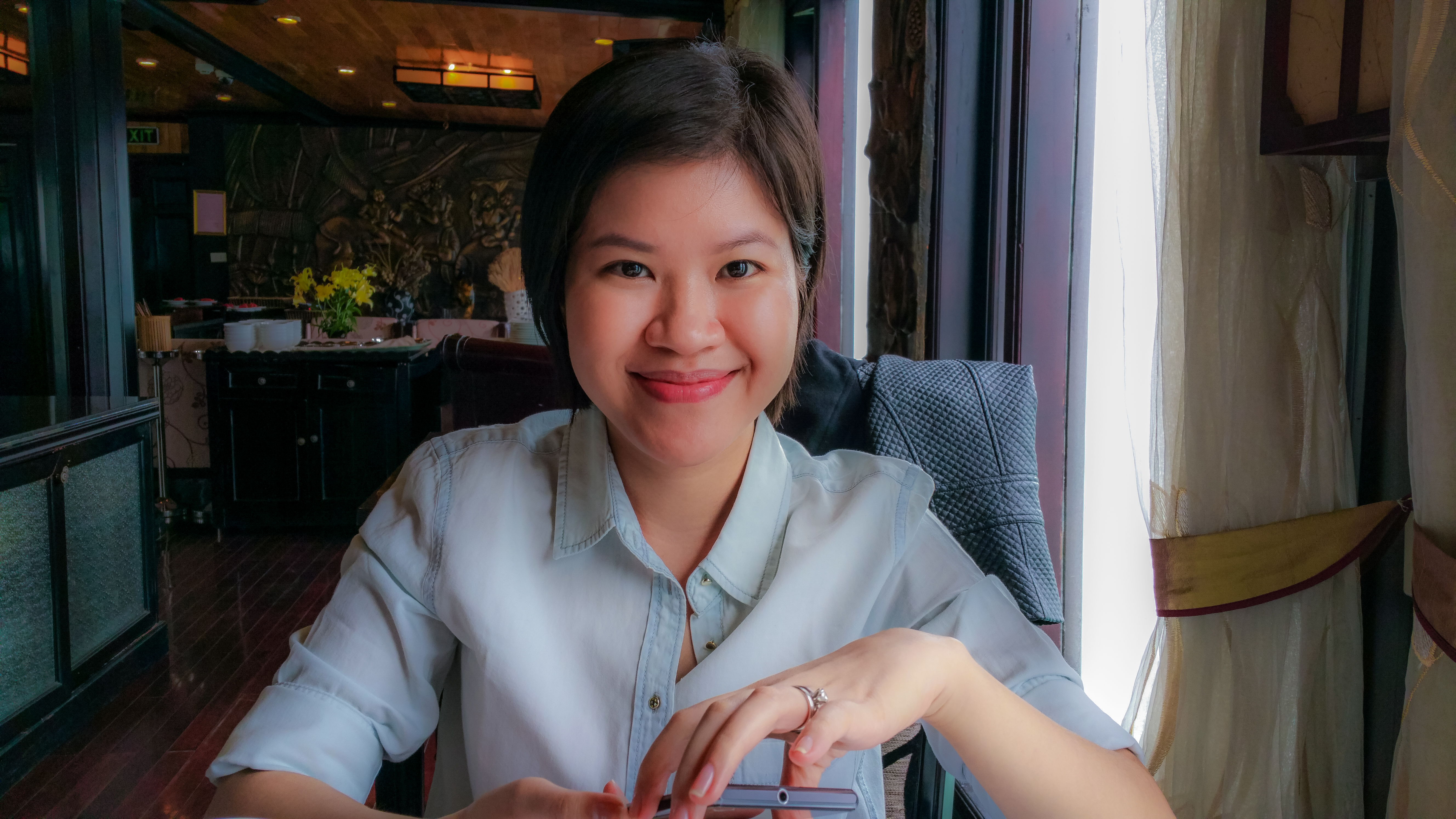 After lunch, we took a walk to check out the view from the deck. The water was super calm and beautiful.

It was a bit chilly and misty.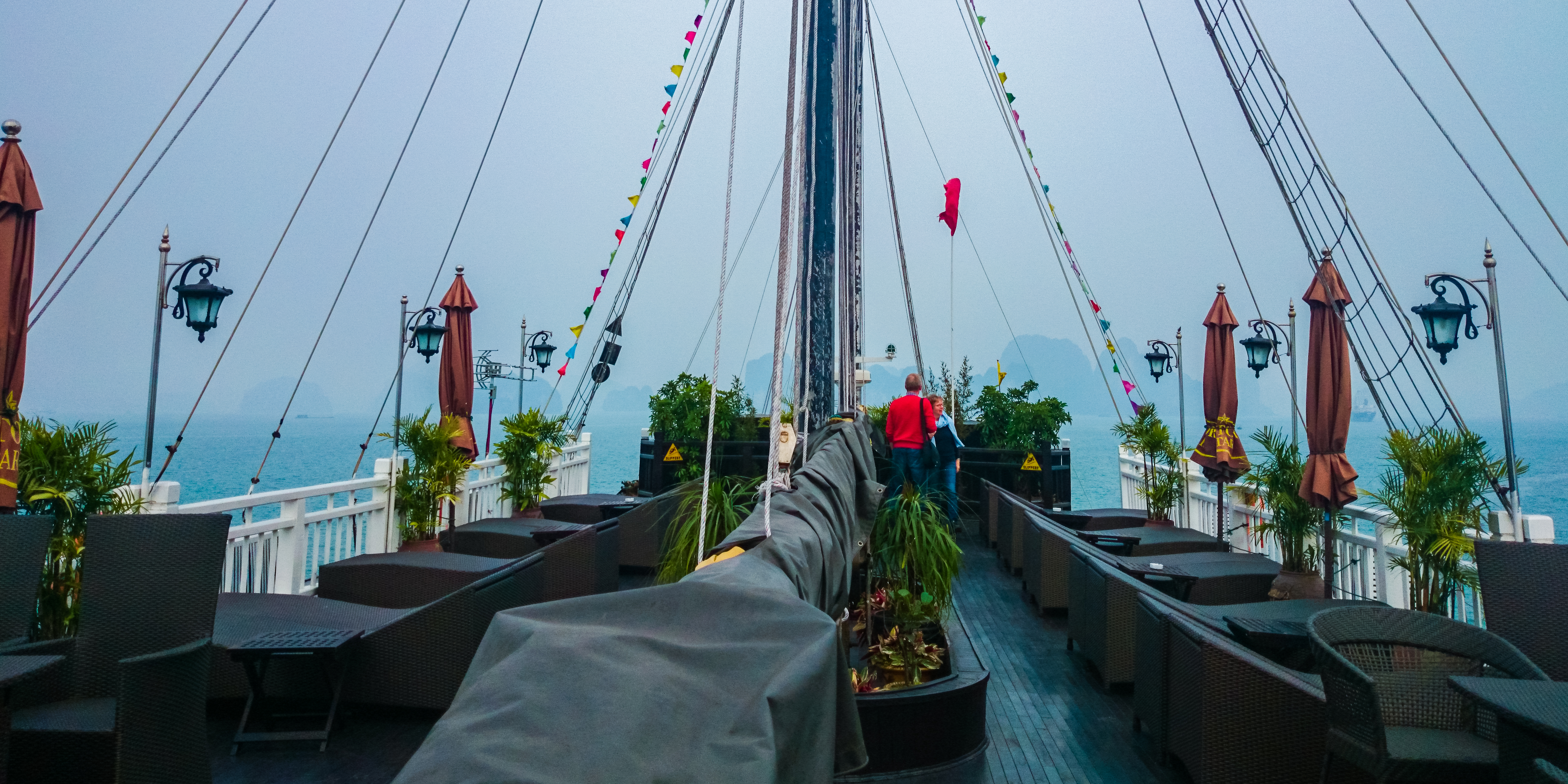 There we were, looking at sights we'd never seen before. Mother nature is amazing.
Then we went back to our room to get ready for a little trip to see a floating fishing village.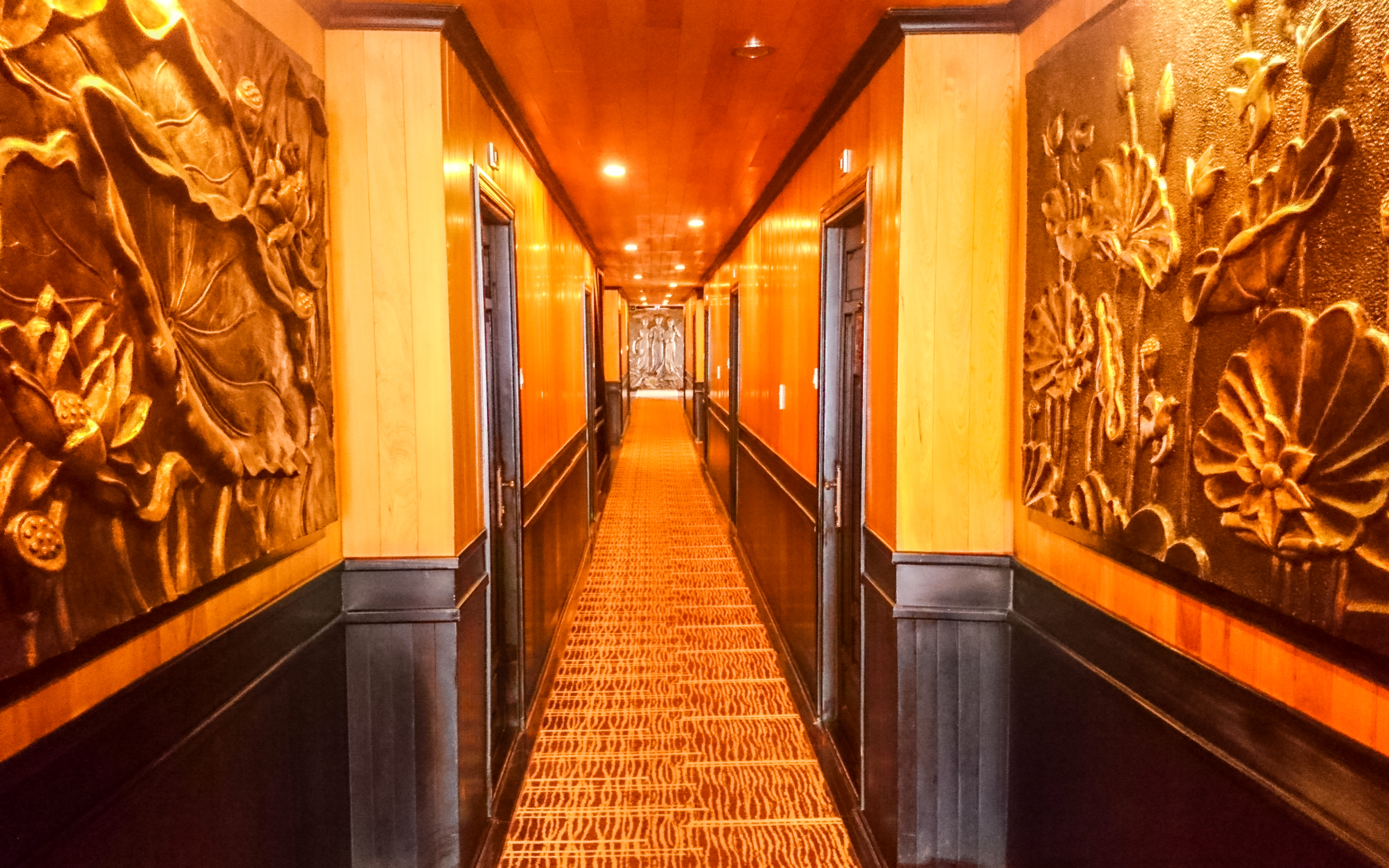 Our room was the Presidential Suite. It was decorated in warm tones, contrasting with the cool temperature of Ha Long Bay. Not too big, and not too small. It made me feel warm and cozy as we were moving away from the mainland.
Our suite had two private balconies. One next to the bed,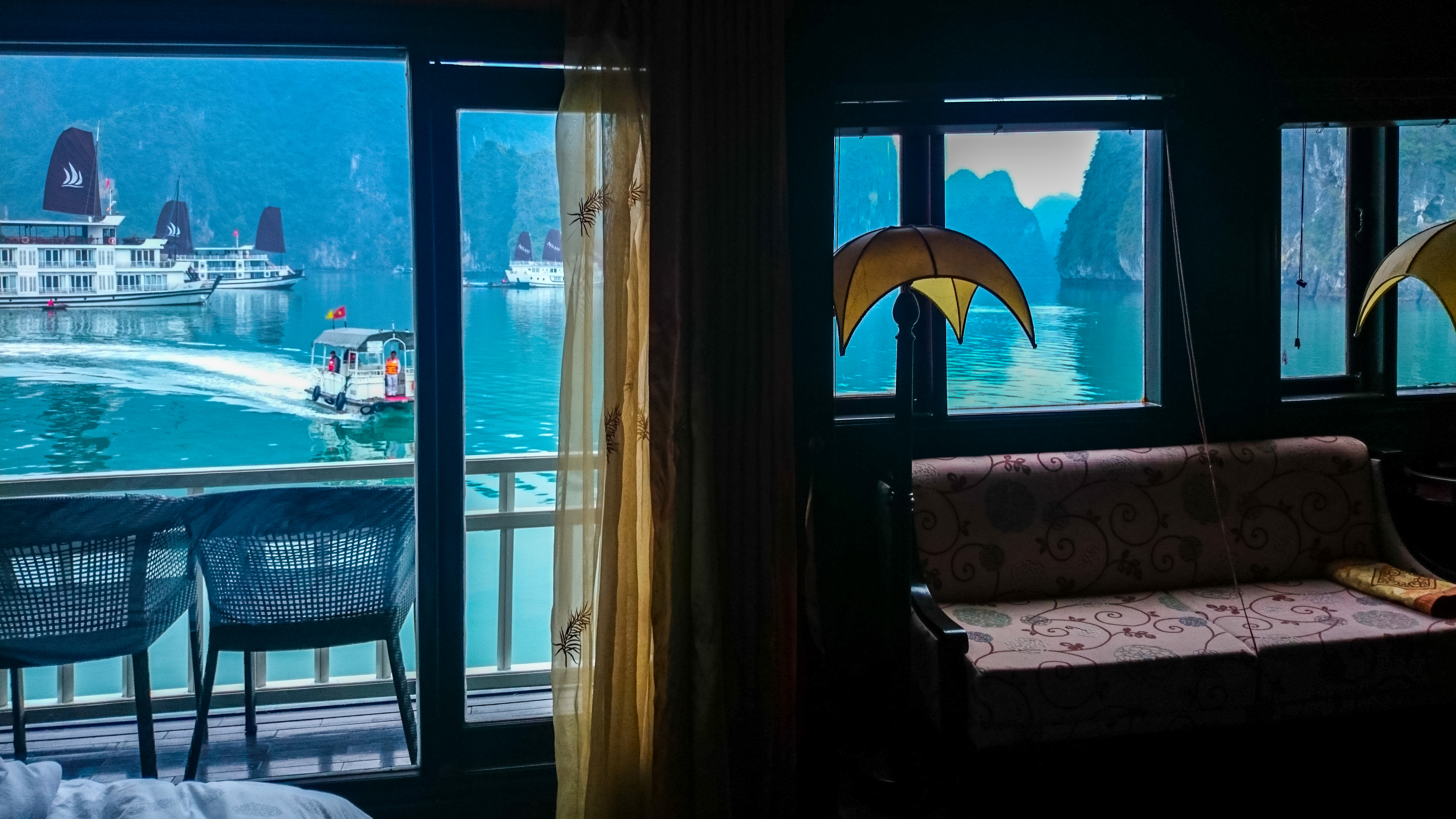 and the other was connected to the front of the boat.
We didn't use the balconies as much as I wanted because we spent most of our time venturing out, away from the ship to explore all that Ha Long Bay had to offer.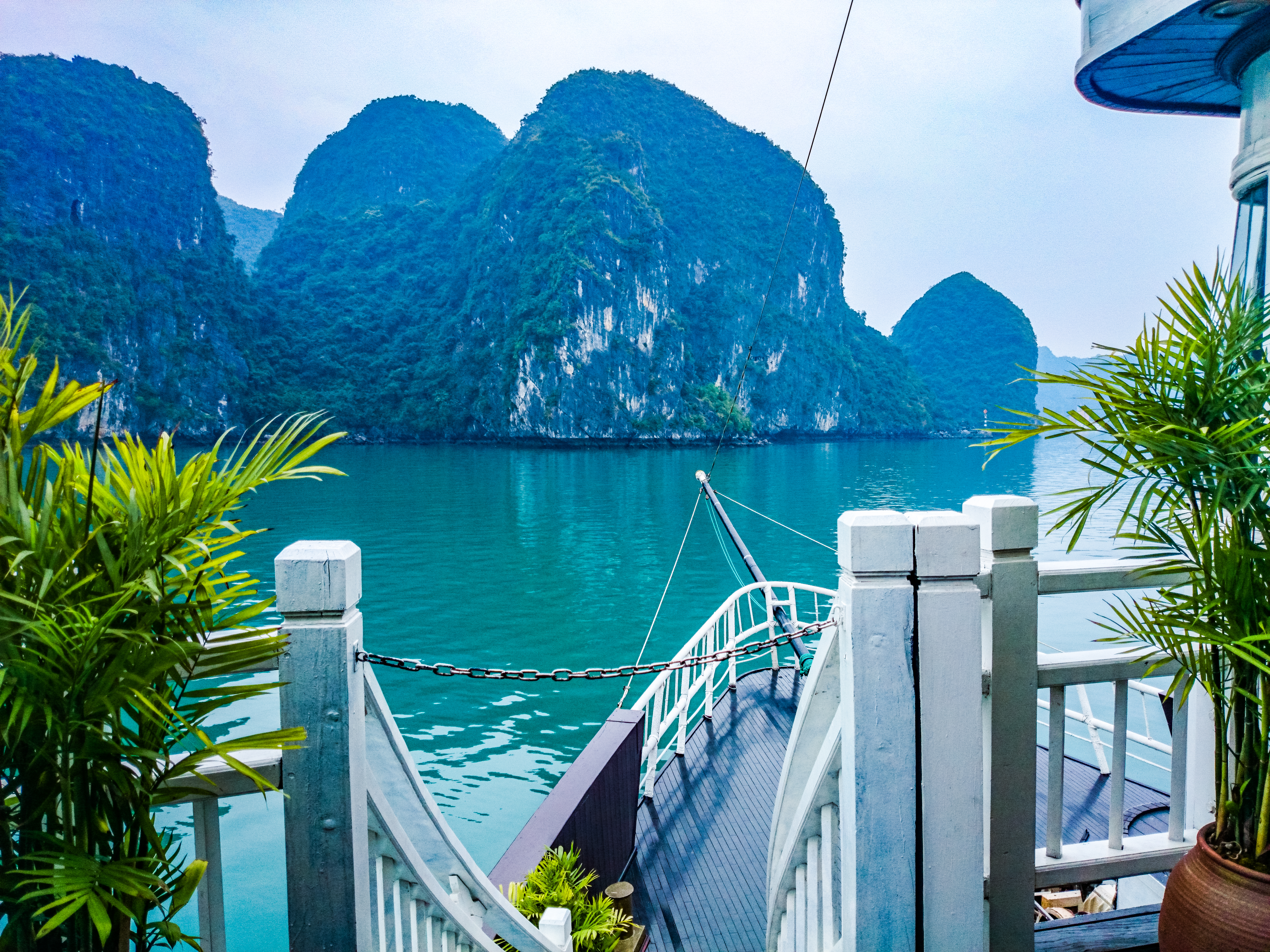 To be continued...
My next post will be about the beauty of the bay. Hope to see you then.
Thanks so much for your time, my friends.
Have a great day!
Love,
@dewdrop