Making Way for the Future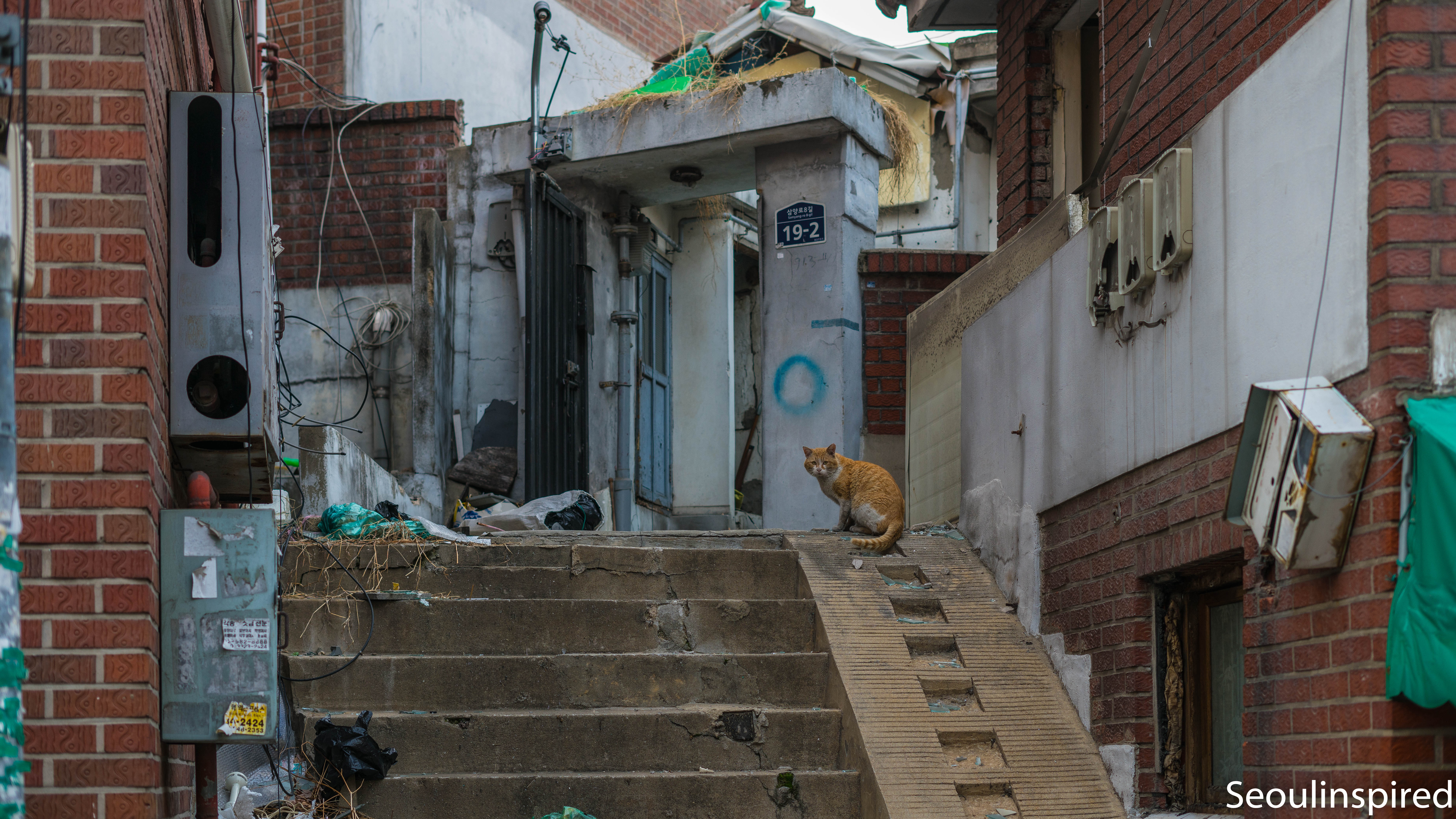 Sony A7rii | ISO 200, F2.8, 1/250 | 50mm FE1.8
I've always wanted to be able to explore abandoned areas, and especially cities. Ever since seeing a Man VS Wild episode when I was younger where Bear Grylls tackled an urban jungle I have had this weird obsession with wanting to find and explore these places. Photos from Russia and old Soviet areas have always been something that I have loved (as they appear to have lots of abandoned buildings and such there).
Today however, I finally came across one of these spots for myself. Funnily enough, I even came across it without trying at all. I was on my way to work but was a little early and I had my camera, so I decided I would go and explore this area I've always wondered about. Before long though I realised how empty it was... There was next to no-one there. I saw one or two people in about 30 minutes of walking around the area (very unusual for Seoul!).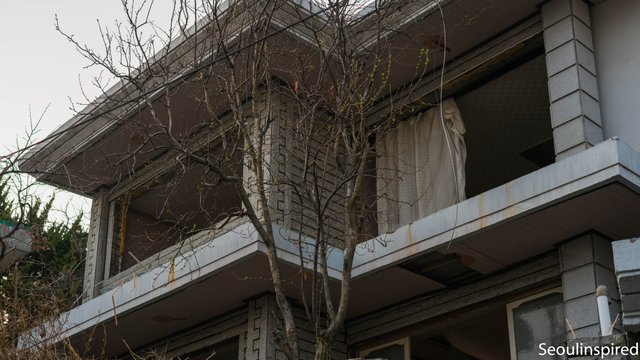 Sony A7rii | ISO 160, F4.5, 1/400 | 50mm FE1.8
It wasn't until I noticed all the houses without windows that I started to piece everything together. Even then, it took me five or six buildings to realise as the first few I passed off as places under construction/renovation. There was tape in lots of areas and rubbish was everywhere, it was pretty disgusting really. But the most interesting thing was that I could hear water running, and doors closing. It was definitely eerie.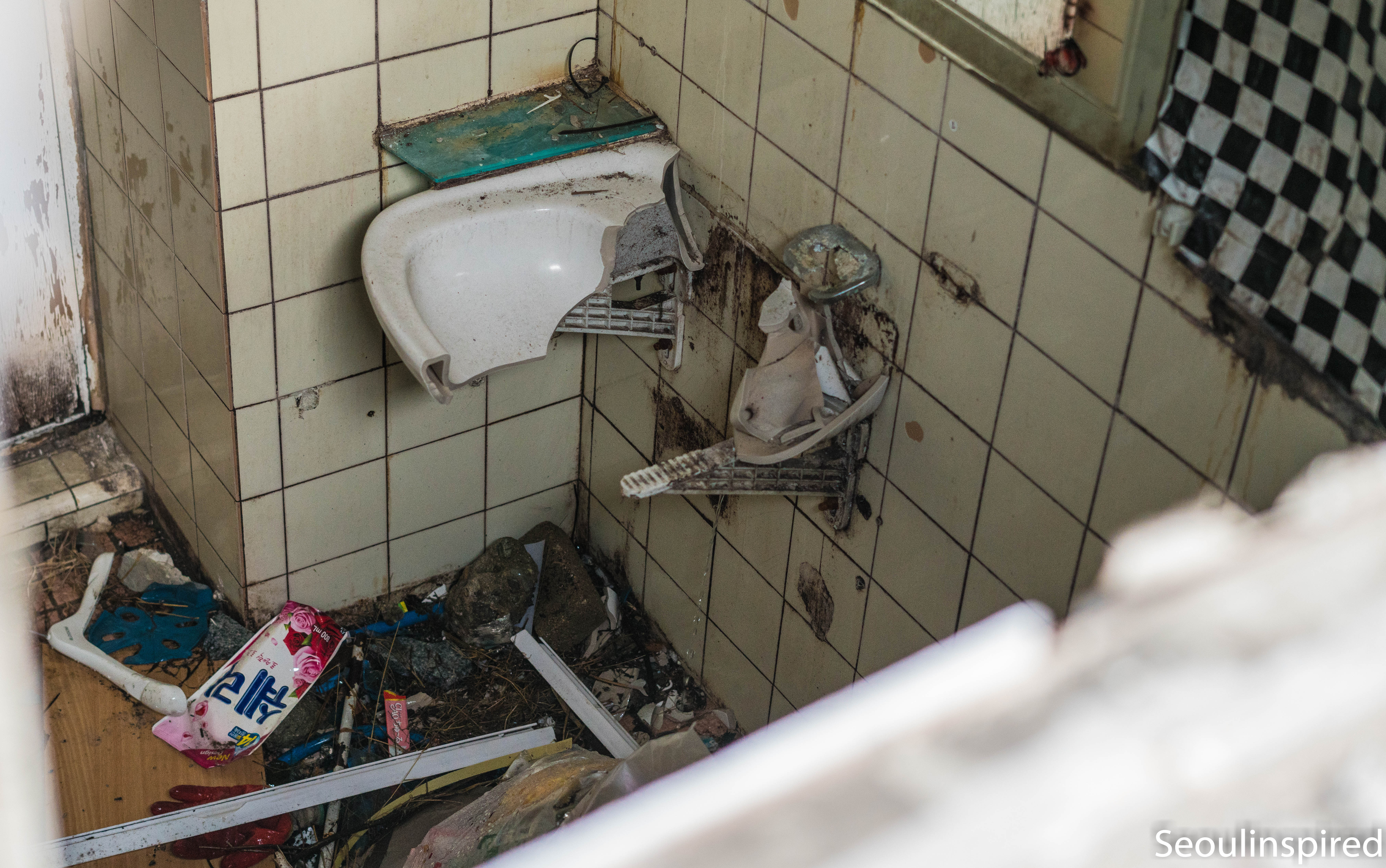 Sony A7rii | ISO 1600, F2.8, 1/250 | 50mm FE1.8
This is a pretty terrible shot, but I wanted to try and see what was inside the building by using my camera as a periscope. I found the source of the water noise! (if you look closely you can see water is still gushing from the pipes).
By now I was assuming that this place was left empty to make areas for new apartment buildings, and until now I don't have a better explanation. But what I don't understand is why all of these places are so rundown, it's as if they have been left like this for a long time. This isn't just the residents leaving and going into construction, everything here was actually destroyed. I have no idea what happened here or the story behind it, but it was a very cool place to explore.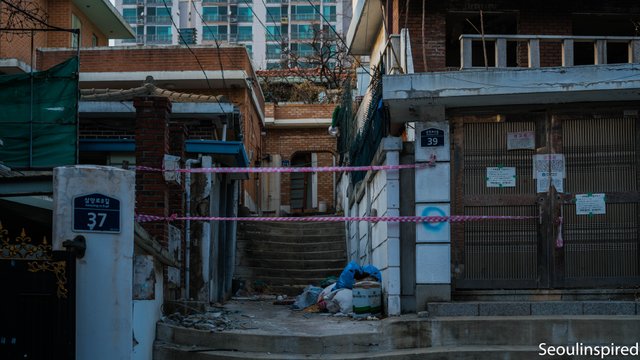 Sony A7rii | ISO 160, F4.5, 1/400 | 50mm FE1.8
I said earlier that there were no windows, but there were... All over the ground. There was smashed glass everywhere, it littered the whole area. Not only that, but all sorts of rubbish... even toilets! It has pretty much just become a big dump it seems. There were a lot of cats, but no one walked through this area. That is saying something considering how big it was!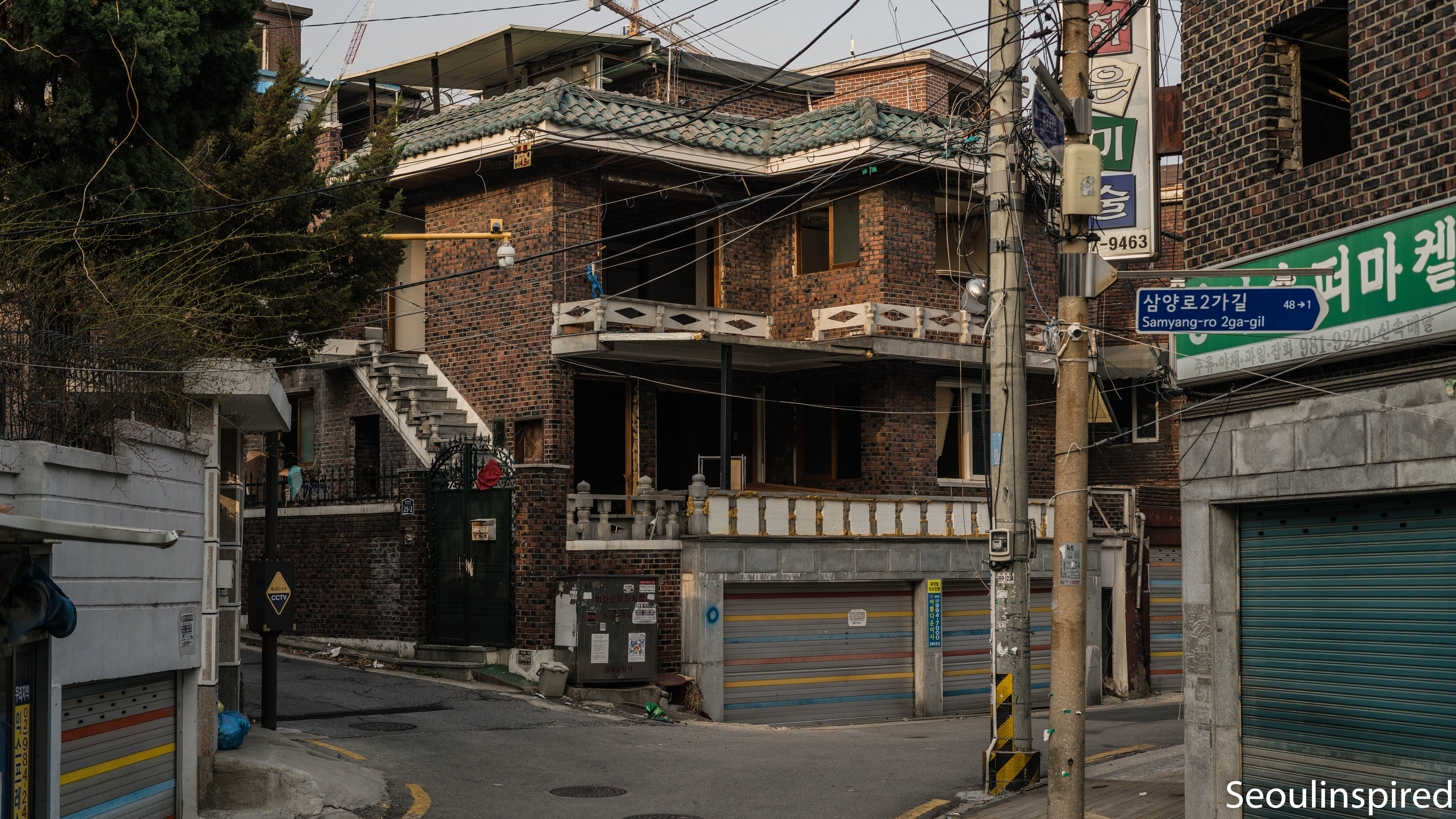 Sony A7rii | ISO 160, F4.5, 1/400 | 50mm FE1.8
I think that my guess of being a future construction zone is right, but it was a very eerie place to visit. I have no idea why it seems to have been completely left alone in this state, but maybe money was running low or for some other reason they decided to delay the job. But I am very happy I found this place, it has always been a weird dream of mine to explore one of these places and I am glad to have finally found one!