After seeing the Grand Canyon of Yellowstone (please see previous blog post) Nikki and I went to see the geyser called Old Faithful.
Old Faithful erupts every 35 to 120 minutes and sends boiling water and steam up as high as 185 feet.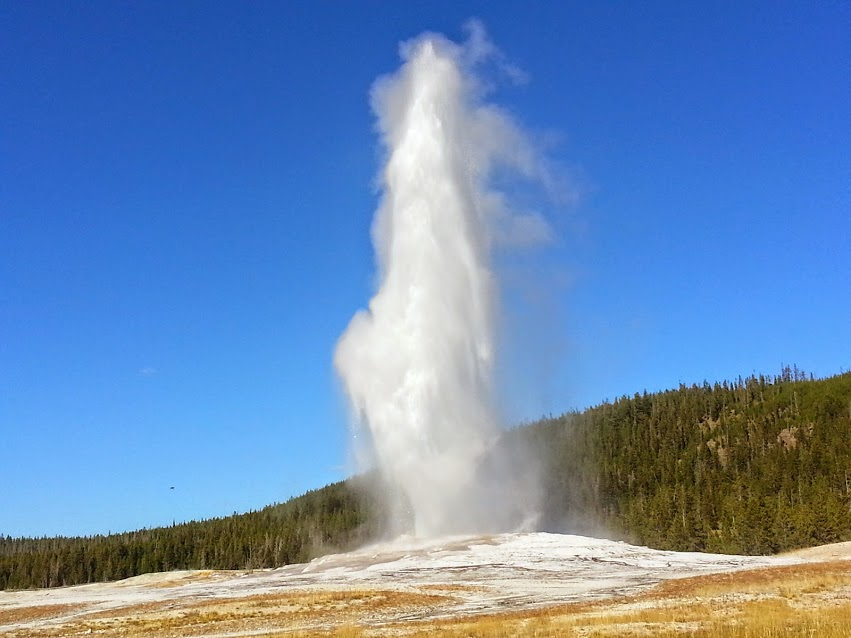 This is what the area nearby looks like. There is a great deal of geothermic activity all around yellowstone.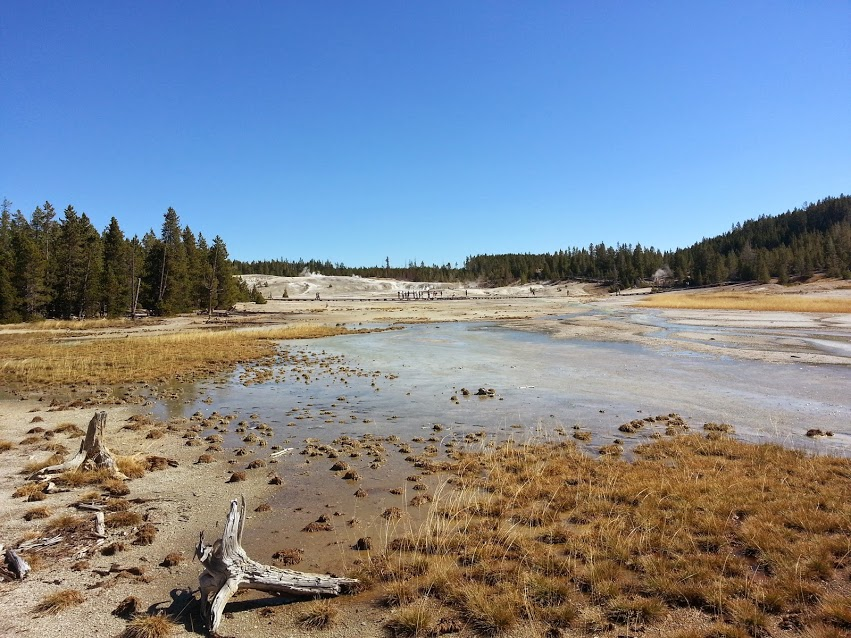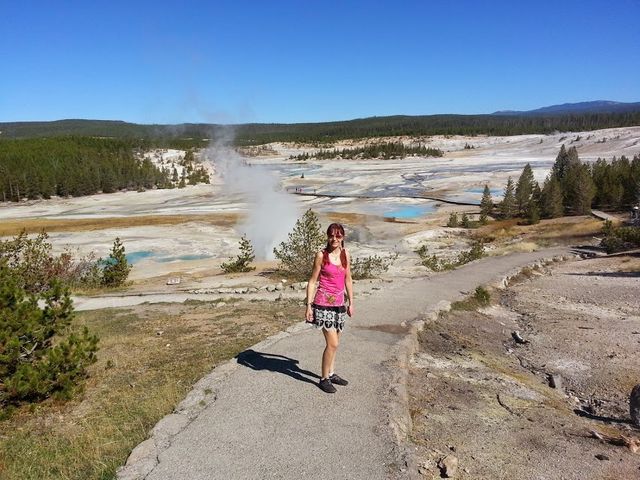 These are called mud pots. They smell strongly of sulphur (rotten eggs).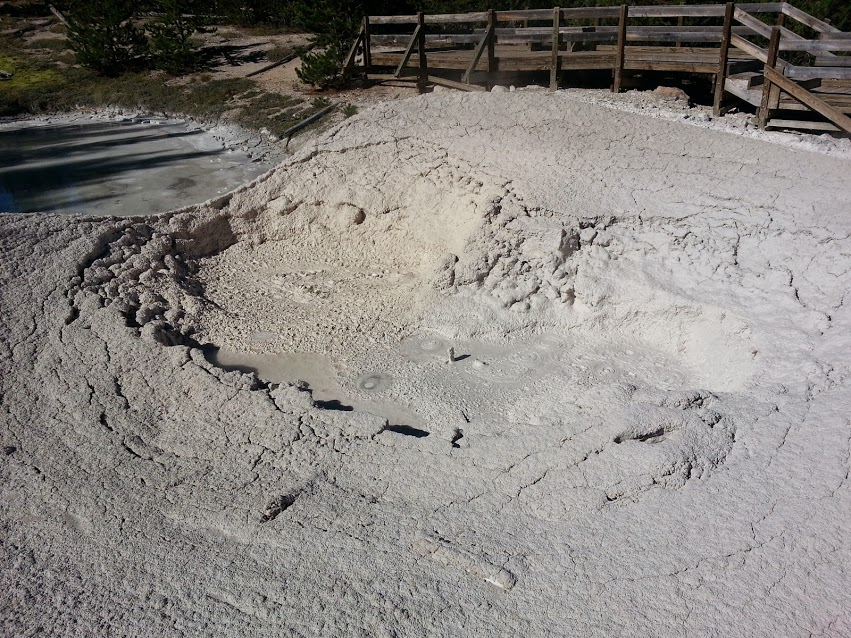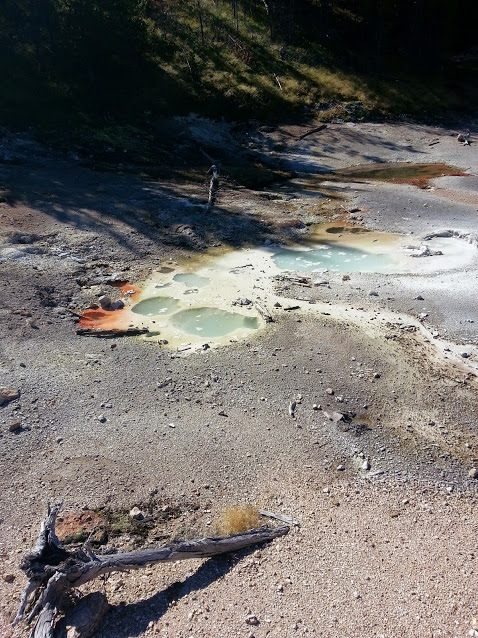 Here is the obligatory bonus buffalo pic! Nikki is being fearless!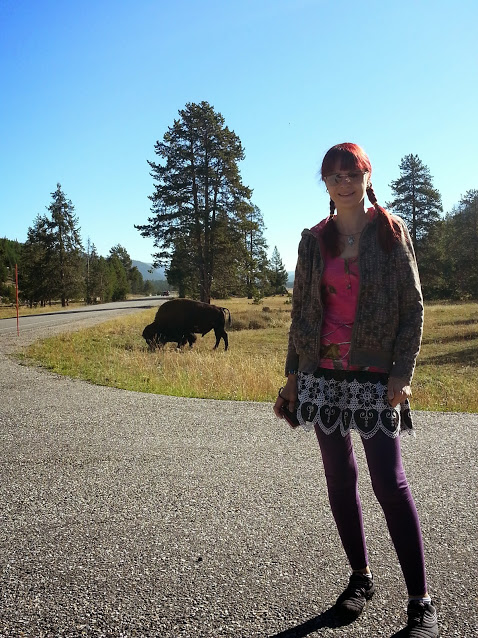 Thanks for looking. Please upvote, resteem, and follow Nikki and Dan on our adventures.