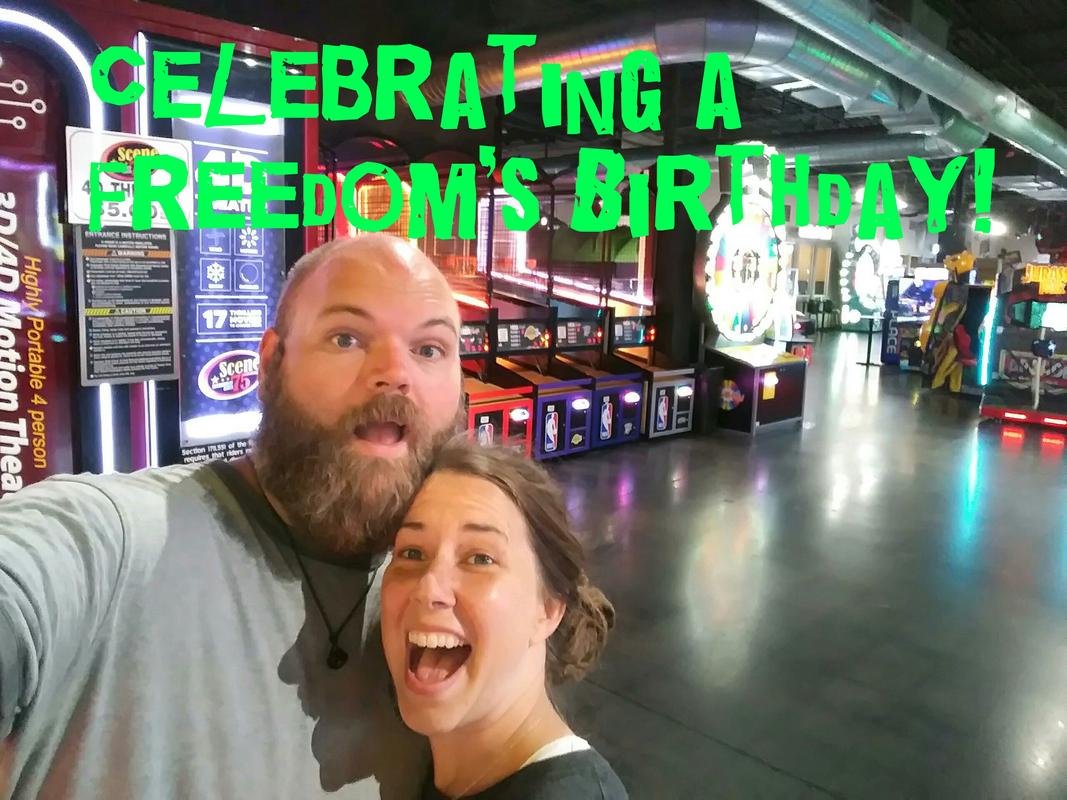 Our Inventor is another year older!
One of the BEST parts of travel is being somewhere magical for birthdays! We feel so blessed that we were able to make it to Ohio in time to celebrate a birthday with the Grandparents!
---
We work as a family, we give to each other everyday. We know what it means to sacrifice for each other. So, when a birthday comes around we try to give that one family member a day that's theirs to treasure.

Well, this particular birthday was special.
Since we've moved away in 2010, we had yet to be around other family to celebrate, so there was a lot of discussion about what we would do!
The Inventor is very adventurous! Words like ziplines, paintball, and go-carts were really thrown around. But they were either too expensive or needed more than a day to plan, so we decided that a place called Scene 75 would be it!
It's full of arcade games with lazer tag and go-carts right there!
Plus the Grandparents said it was their treat!

We were so excited to get there and play!
We started righ away with lazer tag. We teamed up 3 against 4 and any sort of family ties were severed! We ran, jumped hooted and hollered!
I wish I would have gotten pictures during lazer tag, but it was too dark. Suffice it to say that I annihilated the Yeti! He didn't see my amazing sniper skills coming!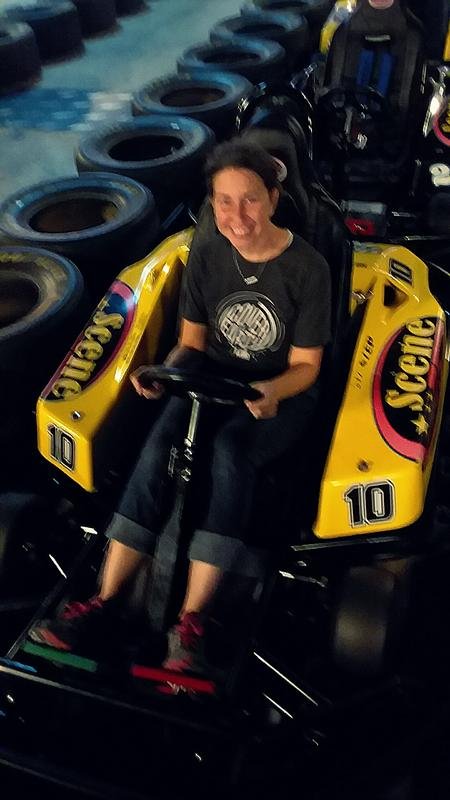 Afterwards we headed to the go-carts! I may or may not have gotten competitive here. If the hubs says anything about how I mercilessly passed
@thegreatdayne
and then bared my teeth while I overtook him...I will say they should have gone faster!🚦

Our next stop was the bar, we got a quick drink!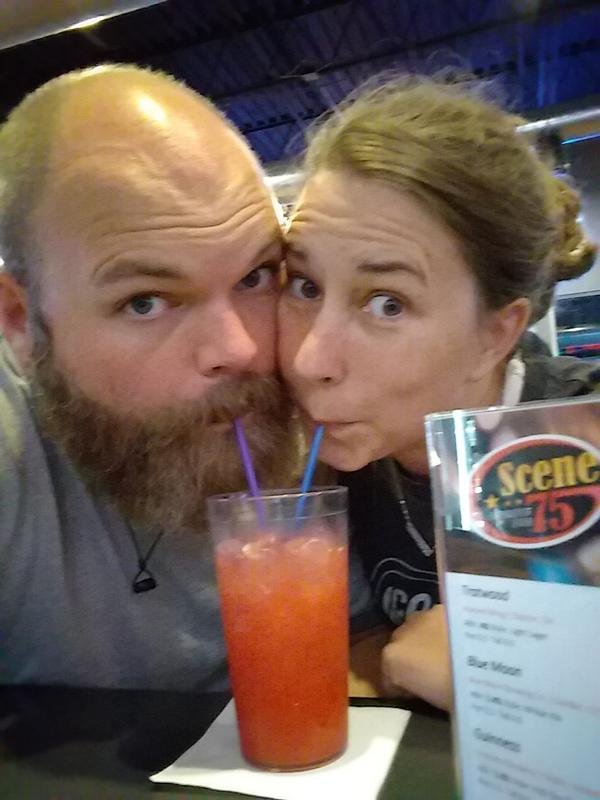 The kids got a round of rootbeer...a rare treat for this bunch!
---
While wondering around the arcade we found Dance Dance Revolution! Its glowing lights beckoned us in like crazed lunatics!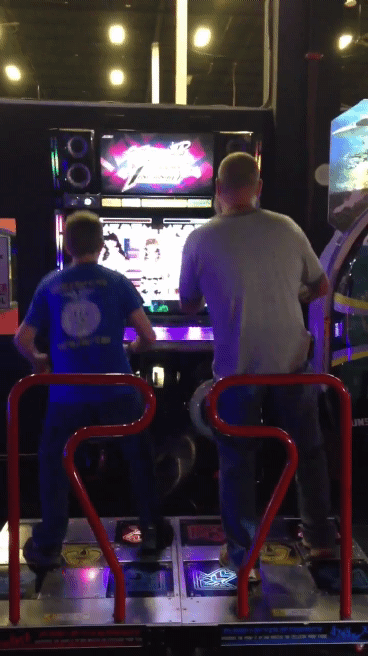 We left Scene 75 yesterday happy, tired and excited for some gigantic homemade burritos!

See ya on down the road!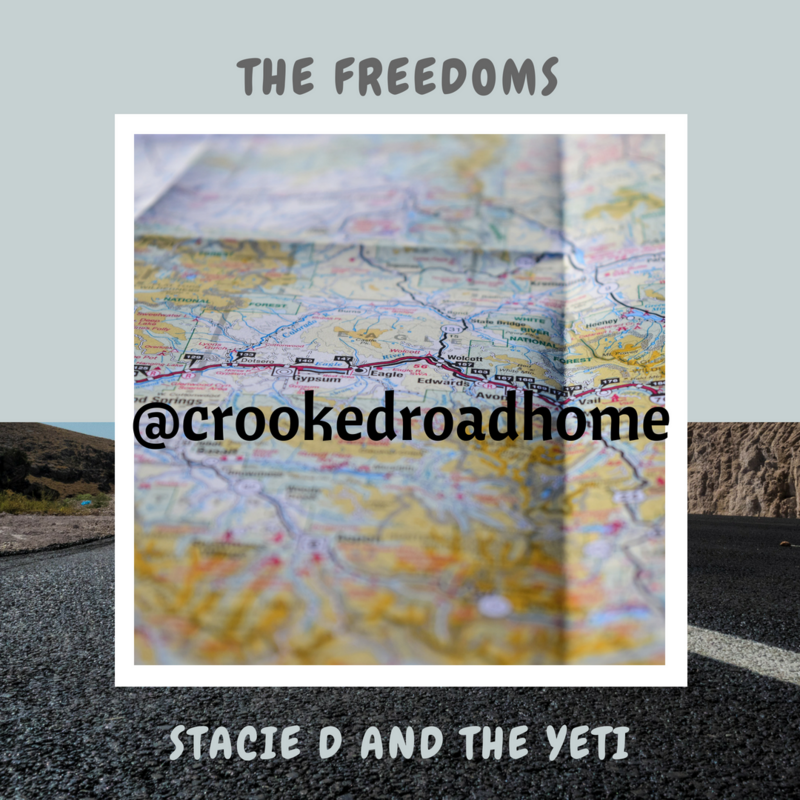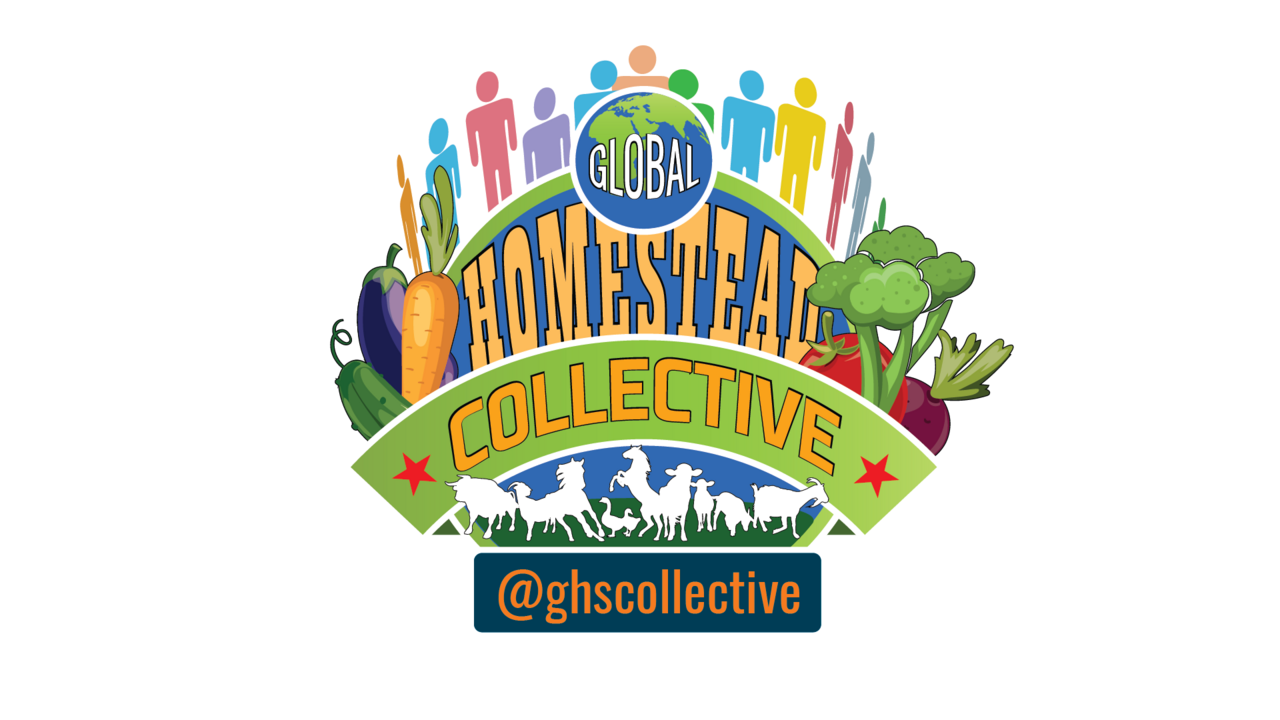 Join Us On Discord. https://discord.gg/hPJs5Rb