The Three Sisters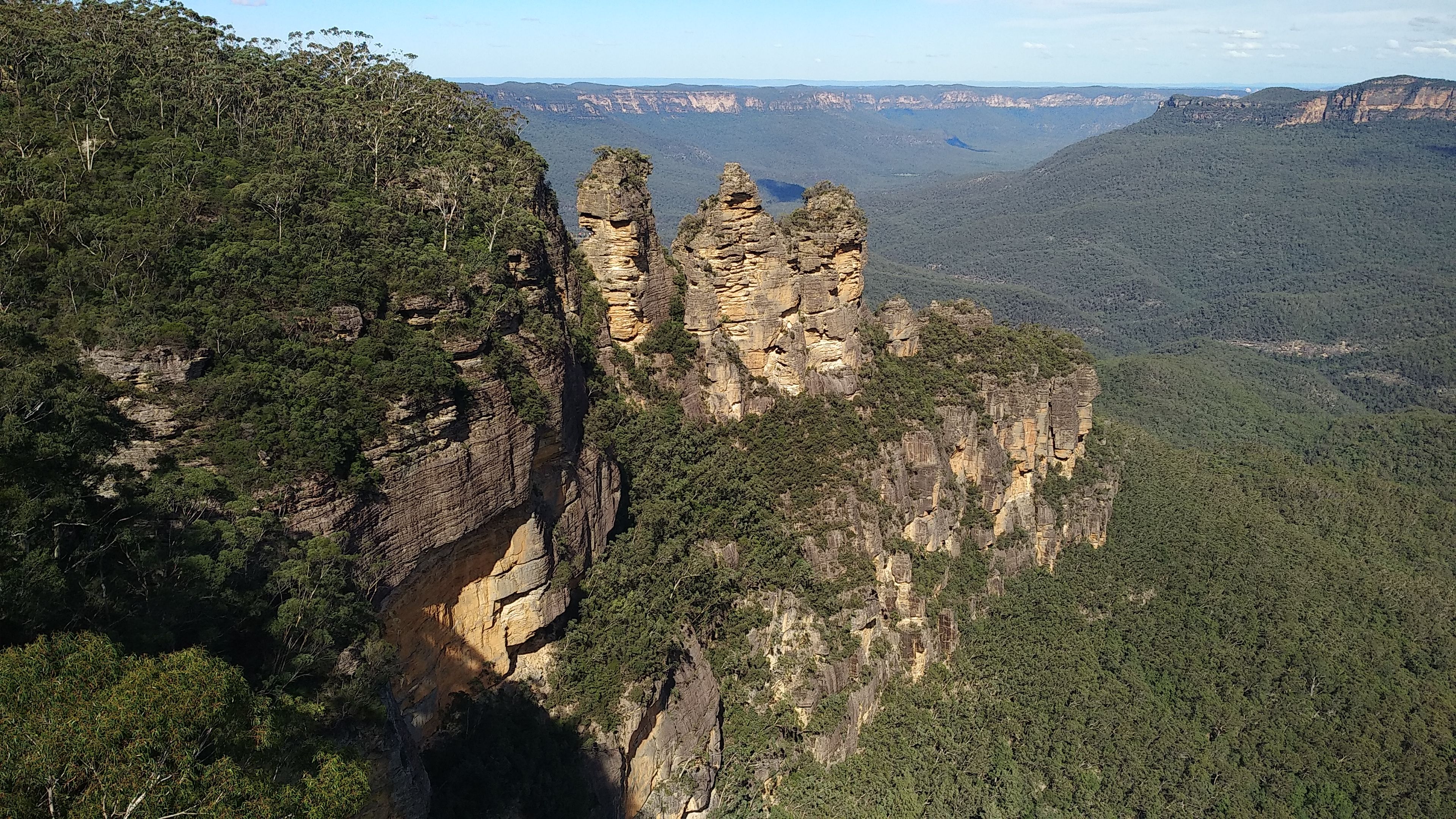 Dreamtime Story
The three sisters, 'Meehni', 'Wimlah' and Gunnedoo' lived in the Jamison Valley as members of the Katoomba tribe. Due to the tribal laws that existed at the time, these three sisters, who had fallen in love with three brothers from another tribe were not permitted to marry. The brothers hence forcefully captured the three sisters, inciting a huge tribal battle. A witch doctor turned the three sisters into stone to protect them from any harm. As only he could reverse the spell to return the ladies to their human form, when the witch doctor died, the sisters remained in the stone form. The Three Sisters towering above the Jamison Valley. The lighter coloured orange/yellow sections indicate fresh rock, exposed by recent erosion. This rock formation you can see today in the Blue Mountains towering above the Jamison Valley.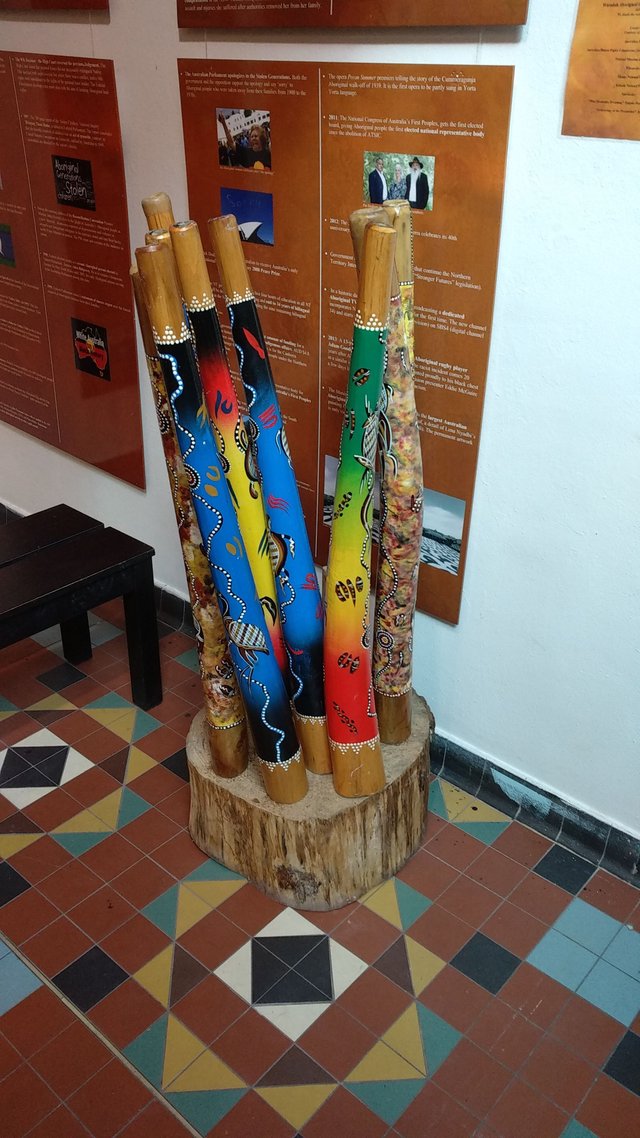 Boomerang
While I was at Katoomba, I watched an Aboriginal performance, which included the playing of the Boomerang, essentially a long hollowed piece of wood that you can see through. This forms as a result of termites eating away at the centre. It was interesting to hear that the wind blowing through the boomerang generated a strange instrumental sound and the Aborigines wanted to mimic the wind. After hours of trial and error, they developed circular breathing, improved their blowing technique, and eventually learnt to mimic the sounds of the Australian wildlife too! You can read about Australian wildlife on my visit to Featherdale Wildlife Park.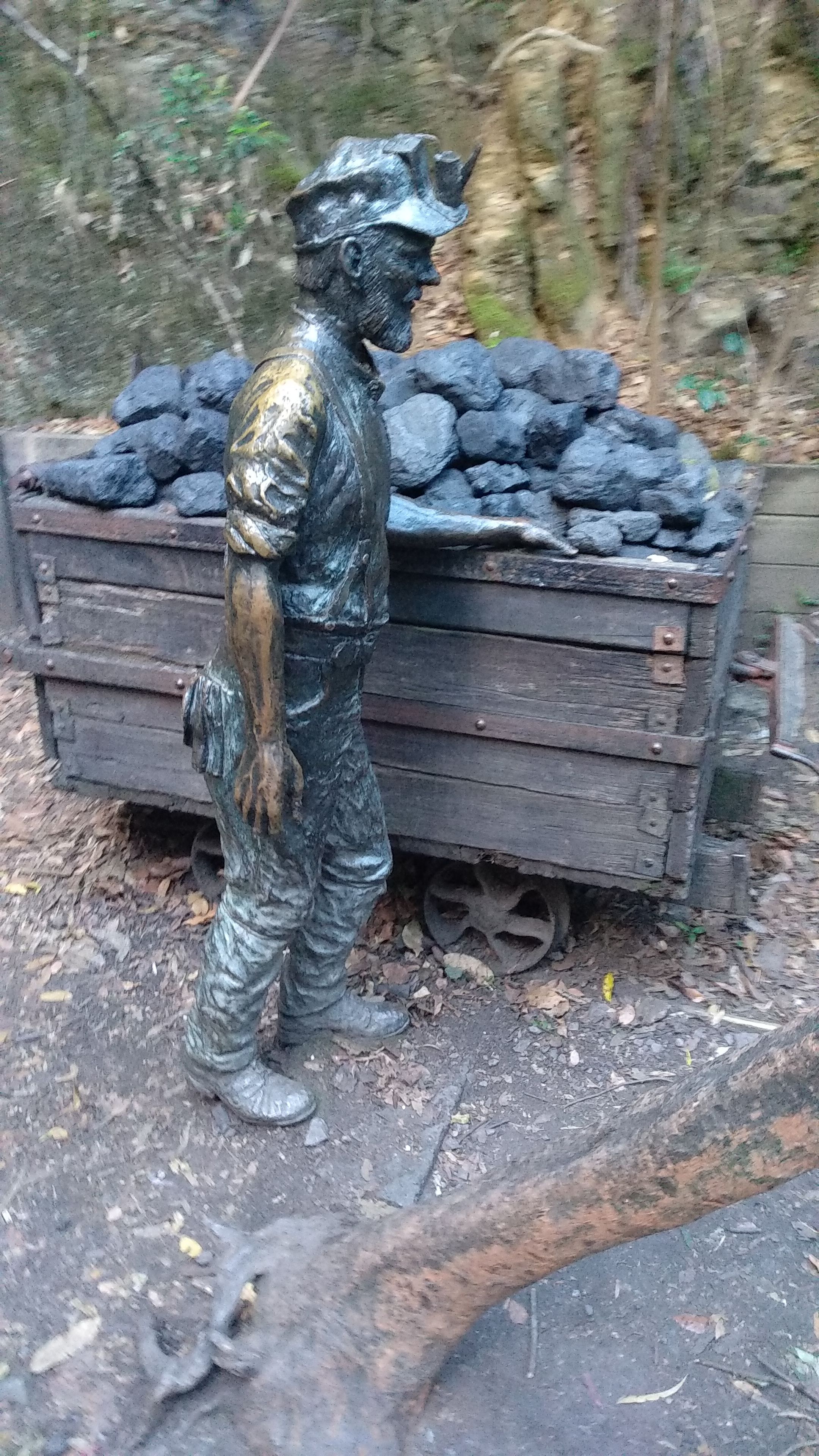 Coal Mines
The use of steam engines allowed early English inhabitors of Australia to transport their coal and other natural resources up (pretty steep) hills. If you ever get the chance to visit, be sure to visit the Scenic Railway, coined the Steepest Railway in the World. Something to tick off your bucket list!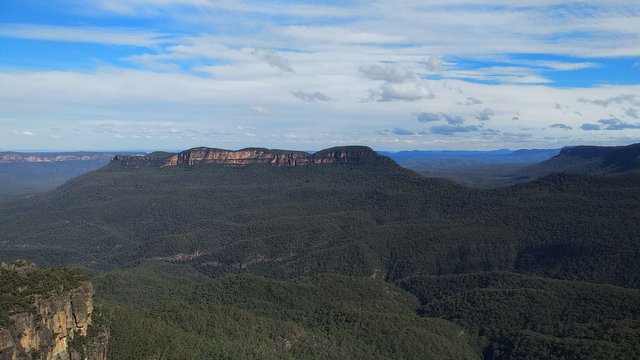 The Blue Mountains
The pictures just don't do the scenery justice. Come visit one day and experience the beautiful landscape of Australia. According to my tour guide, Queen Elizabeth II came to visit the Blue Mountains, and since she said it was the most beautiful place in the world, tourism has grown exponentially. Whether or not the Blue Mountains possesses this beauty is debatable, but there's only one way to find out! That is, give it a visit.
Sources