Plans to Travel the Transylvanian Hills and Summer Countdown
Here I am planning summer adventures while there is still snow on the forest trails, but hey.... awesome adventures require plans that mirror their scope and ambitions.
I was sorting through some old photos I made years ago while visiting a few of the iconic Transylvanian fortified Churches, and remembered I've always wanted to have a biking adventure in the gentle hills that are dotted with these architectural wonders which have survived from the middle ages to present day.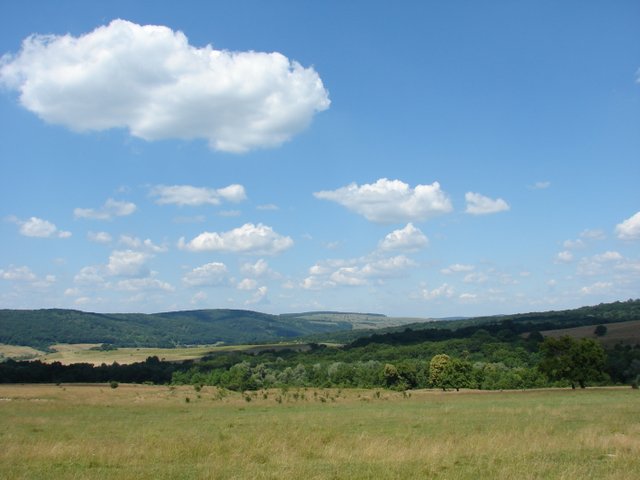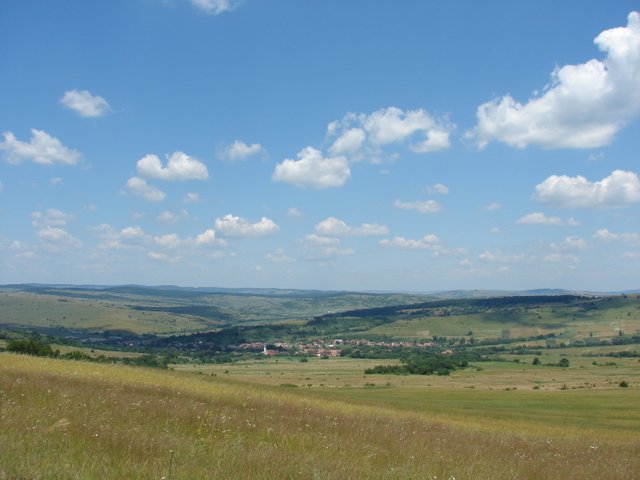 Typical landscape for southern Transylvania with rolling hills and villages nestled between them
So I made up my mind that this will be the summer I finally embark on this several week-long biking trip and enjoy the landscapes and cultural heritage from my favorite region of Romania, which also has a lot of memories from my youth attached to it. There are some bike trails in the area that are meant to facilitate this kind of adventure and I'm very excited to explore them.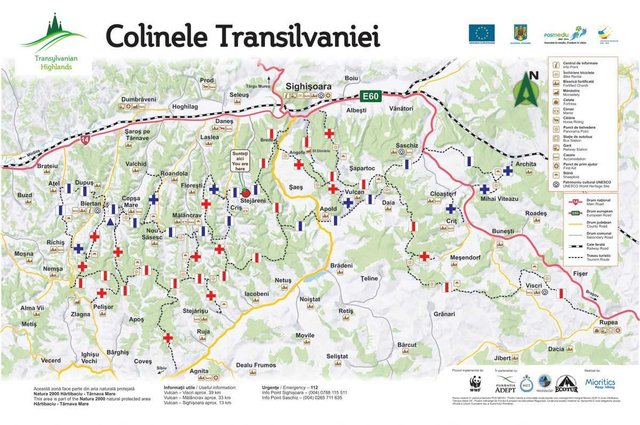 source
Location and a bit of history
Transylvania is a historic region of Romania nestled between the Carpathian Mountains and it's filled with history and beautiful landscapes.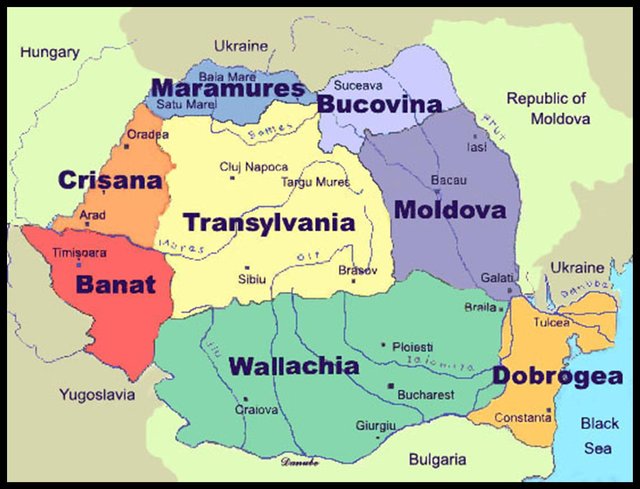 Its south-eastern part was settled with ethnic Germans which are called Transylvanian Saxons. They were invited by the Hungarian rulers which controlled this region in the middle ages in order to protect its borders and bring with them superior agricultural skills and technology. They mainly came from the Rhineland region of what is now Germany and developed a unique culture in their new home.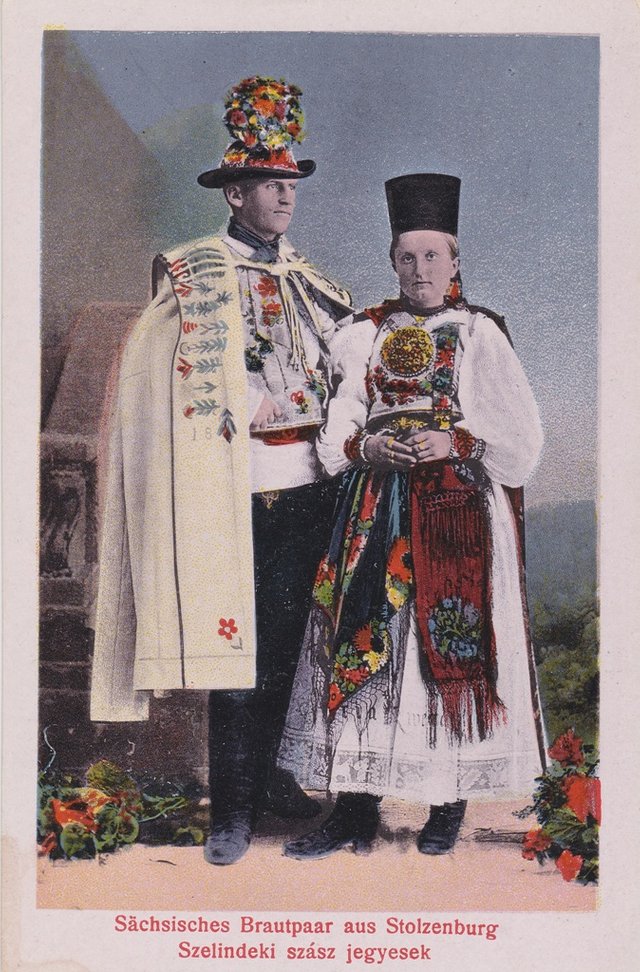 source
Transylvanian saxons wearing traditional clothes
One of their lasting legacies are the fortified churches and towns which were intended to protect from pillaging expeditions organized by the Crimean Tatars (which are still a distinct ethnic group in Crimea)
I'm going to do a series of articles about them and the architecture of their fortified churches in order to offer some context and better understand what I will be visiting in the summer.
Fortified Churches and Medieval Cities
There are a lot of examples of fortified Churches with some of them being part of the UNESCO heritage sites.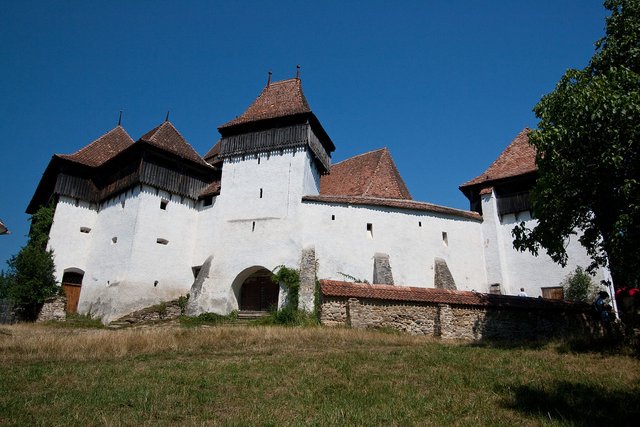 source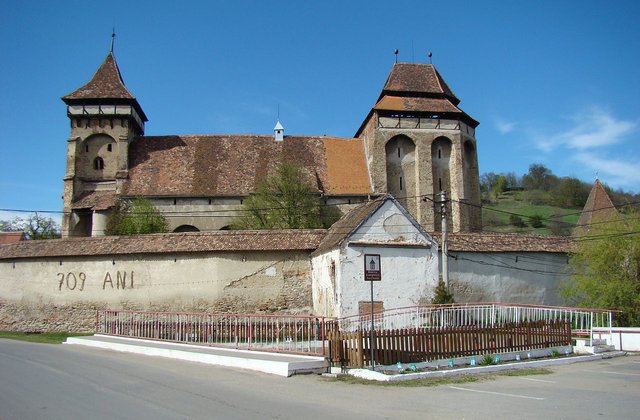 source
Example of fortified churches that are UNESCO heritage sites
There are also cities like Sibiu (Hermannstadt) and Sighișoara (Schäßburg) which have a lot of medieval architecture still surviving.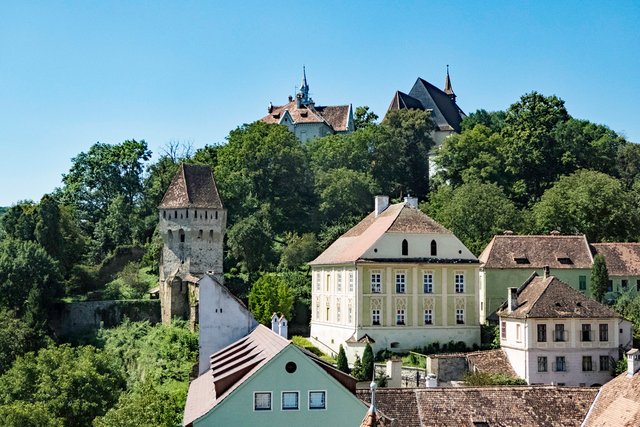 source
Medieval fortification still standing in the old part of Sighișoara
These are the places I want to enjoy while also taking in the scenery from a biker's perspective.
To build a bit of hype for this adventure and for the beginning of summer I will post every week a picture of some medieval piece of architecture from this region, while also counting down the weeks until summer.
I will consider the beginning of summer the 21nd of June because that is when the astronomical summer begins and when the warm weather will be in full effect. There are 18 weeks left until then and plenty of time to learn more about this region and to plan an enjoyable adventure.
Stay tuned for historical articles about the Transylvanian Saxons and more updates about the trip.

My name is Adrian a.k.a "The nearsighted traveler". I'm a running enthusiast who loves to spend time enjoying nature. I write mostly about running, the places I explore and the interesting stuff I learn here on steemit.
If you are new to this platform you might want to check out these posts:
5 Easy Rules for Navigating The Steem Ecosystem
The 6th Easy Rule for Navigating the Steem Ecosystem
And if you want a good laugh you can visit my other account @cmmemes where I fail at being funny but persevere anyway :)