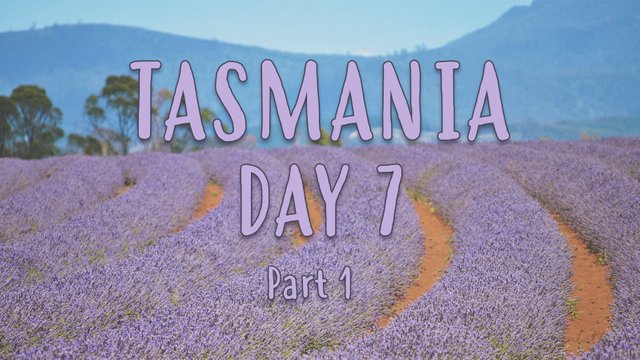 Tasmania Day 7- Part 1 - Bridestowe Lavender Farm
After a hearty breakfast of bacon and eggs, we headed out to our first stop - Bridestowe Lavender Estate.
The smell of the lavender was immediately present and I found it rather soothing.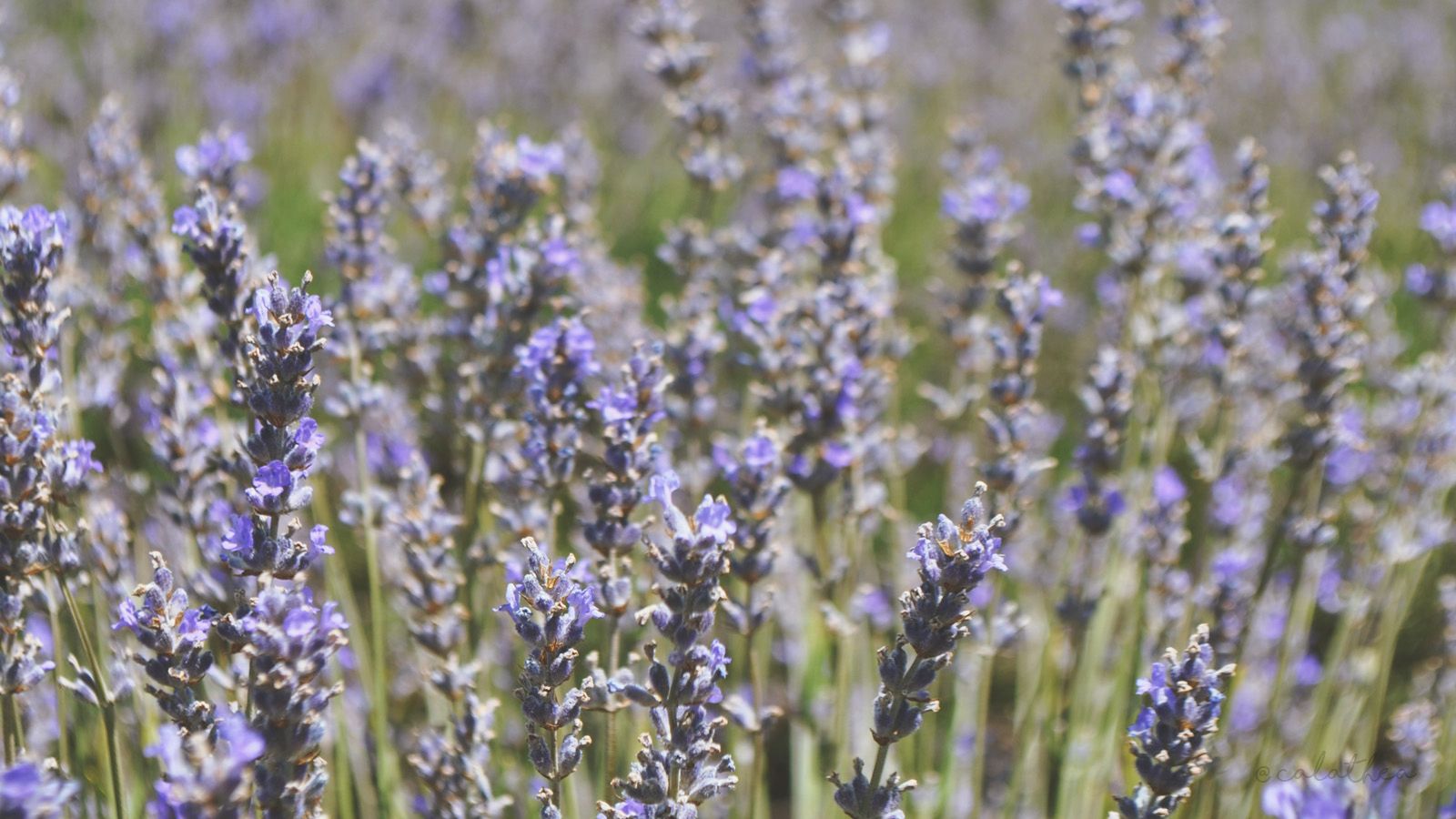 ---
Background Info
Bridestowe Lavender Farm was started by CK Denny, a perfumer from London. He came to Tasmania in 1921 with his family and some lavender seeds from the French Alps. He chose Tasmania to start the farm, as its conditions mimicked those of other lavender estates in France. The initial crop was planted just north of the current estate.
Three years after arriving in Tasmania, he had produced enough lavender to distill oil and send it back to London for testing. It was proven to be of high quality, and low in camphor - which is what can give lavender that mothball-y smell. With low levels of camphor, the lavender smells sweet and musky.
European lavender is generally grown in straight rows, but the Dennys planted their crops in curved rows so as to avoid erosion of the soil, and to maximise the benefits of rainfall.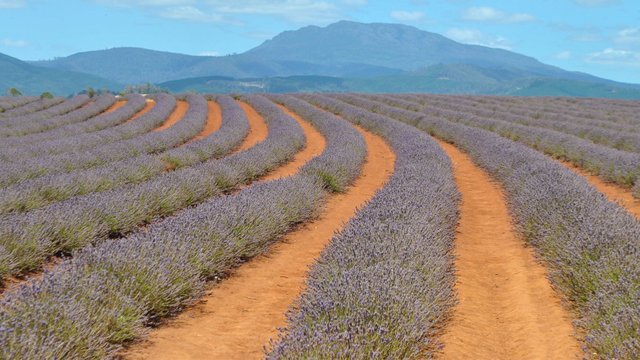 European lavender is also grown from seeds while the lavender at Bridestowe is grown from cuttings, which results in a consistent crop.
---
The Tour
We started our visit with a quick tour. Our guide explained that the lavender was cut with tractors, which collected the flowers -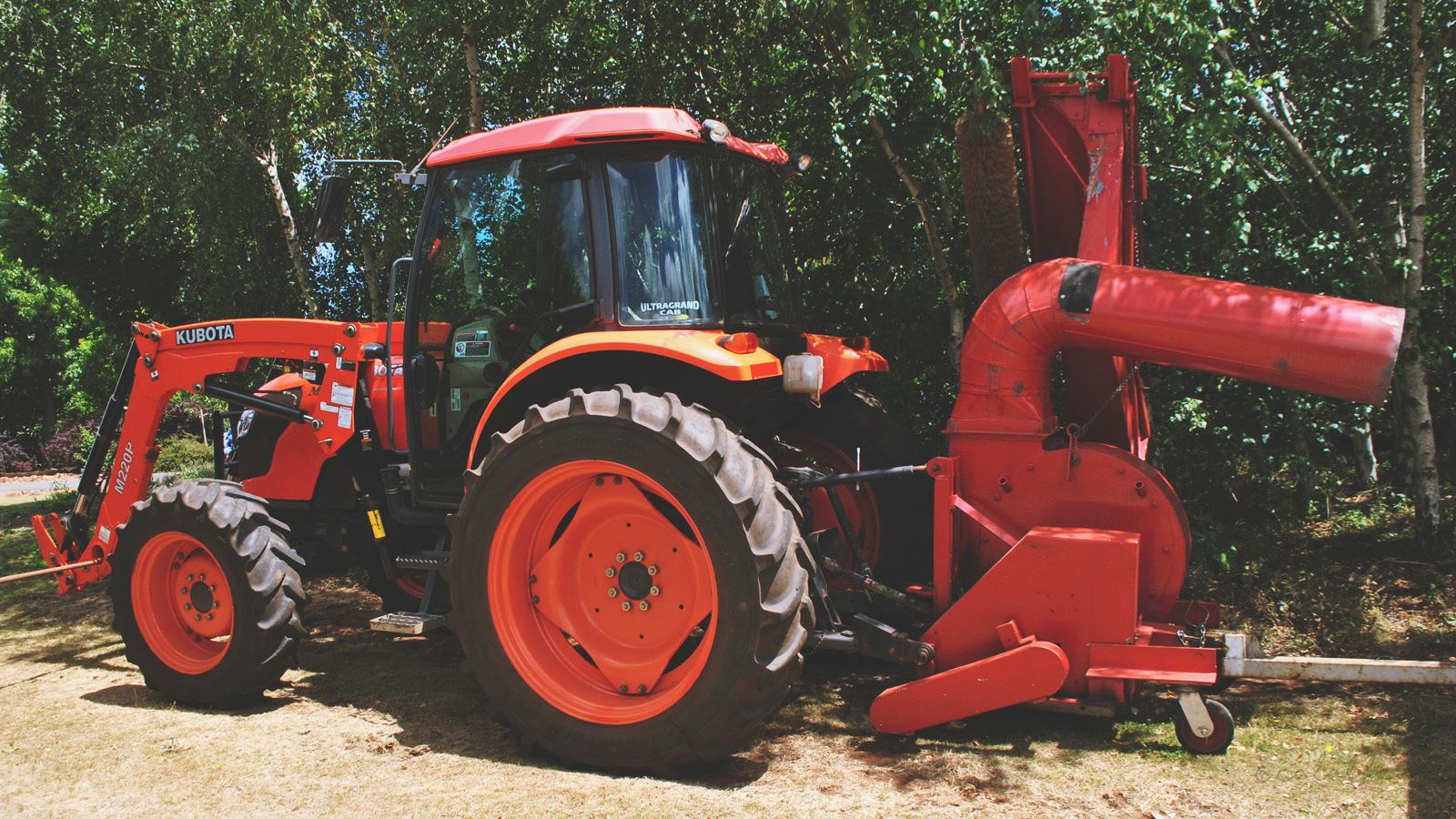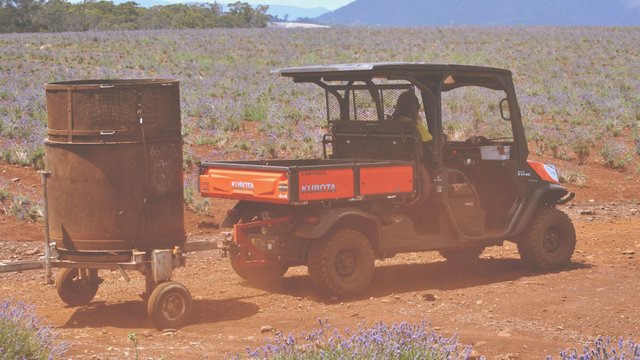 You can see an area here where the lavender has been harvested -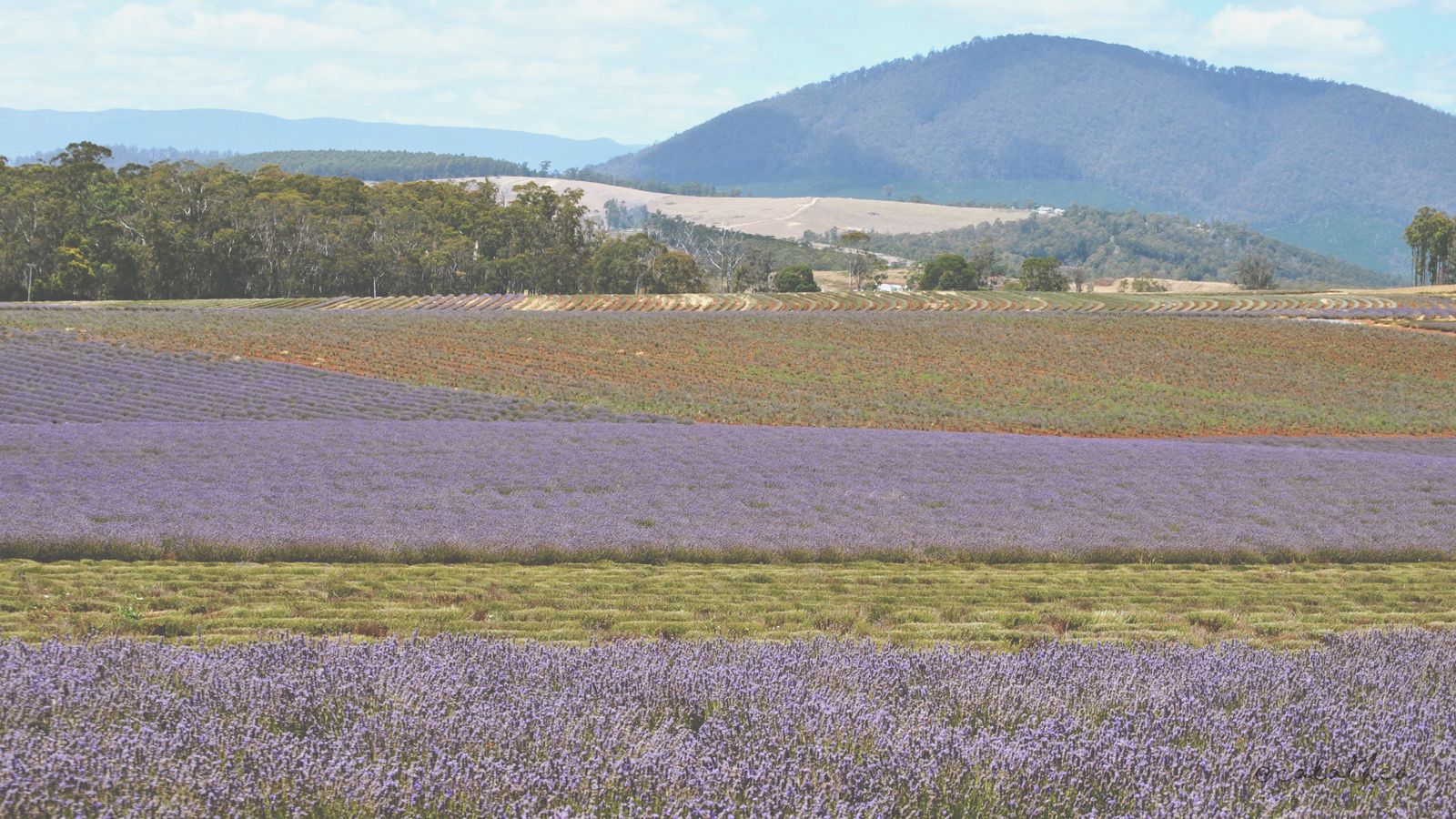 The flowers are sorted from the stems and classed as either first grade (no stems, flowers only) or second grade (some stems). The first grade flowers are the only flowers that are used in culinary applications.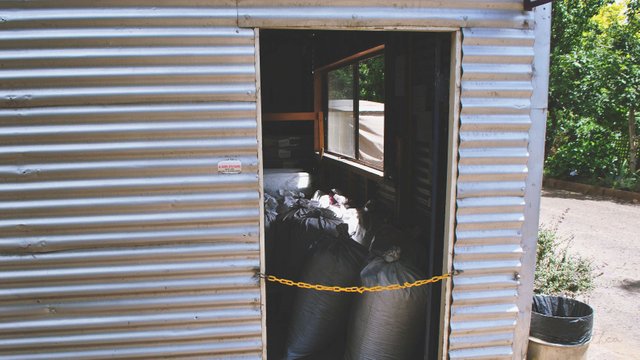 Some flowers are dried, whilst others are distilled for their oil -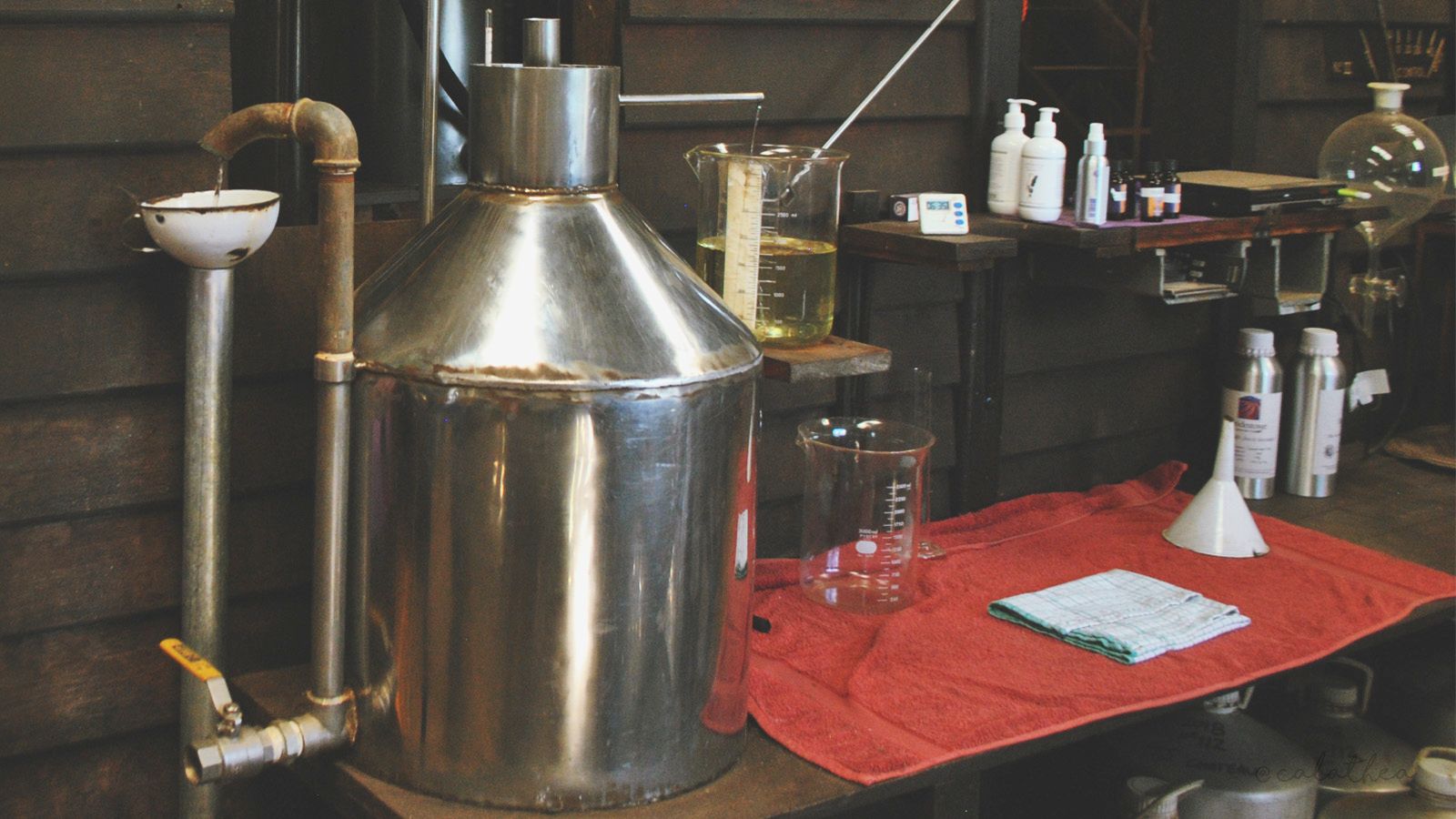 It takes about 100 kilos of flowers to produce 1 kilo of lavender oil.
The tour was surprisingly brief, and did not go much beyond this point.
Given the warmth of the day, we decided that it would be best if we sampled the lavender ice cream -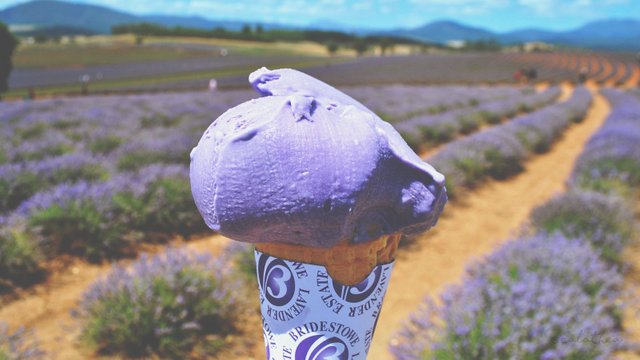 As I had made the silly decision of getting choc-lavender at the last lavender farm, I was very excited for this pure lavender ice cream. It was a bit of a disappointment, as it lacked that strong floral flavour. Nonetheless, cold ice cream on a hot day is never that bad.
---
The Flowers
The seas of purple lavender were great to photograph, and I had a lovely time in the farm with my camera. The sun was shining strong, and the tops of my feet and my ankles copped a sun burn. I don't usually burn at all, so this was a sure sign that it was a high UV day.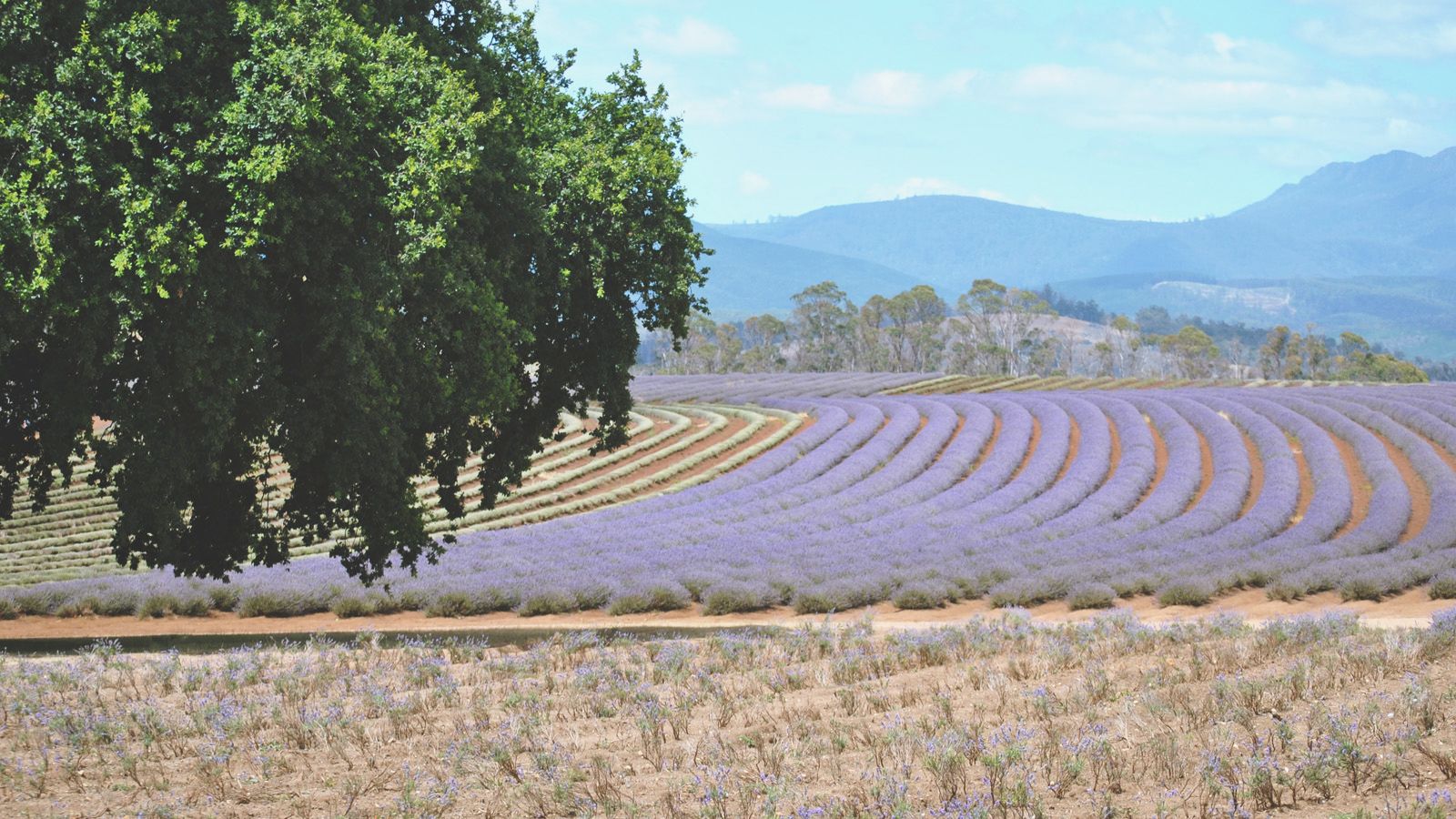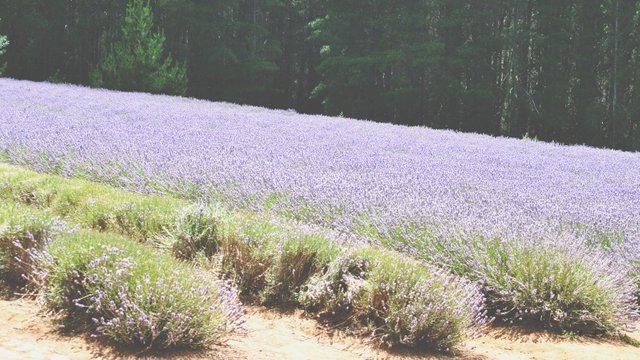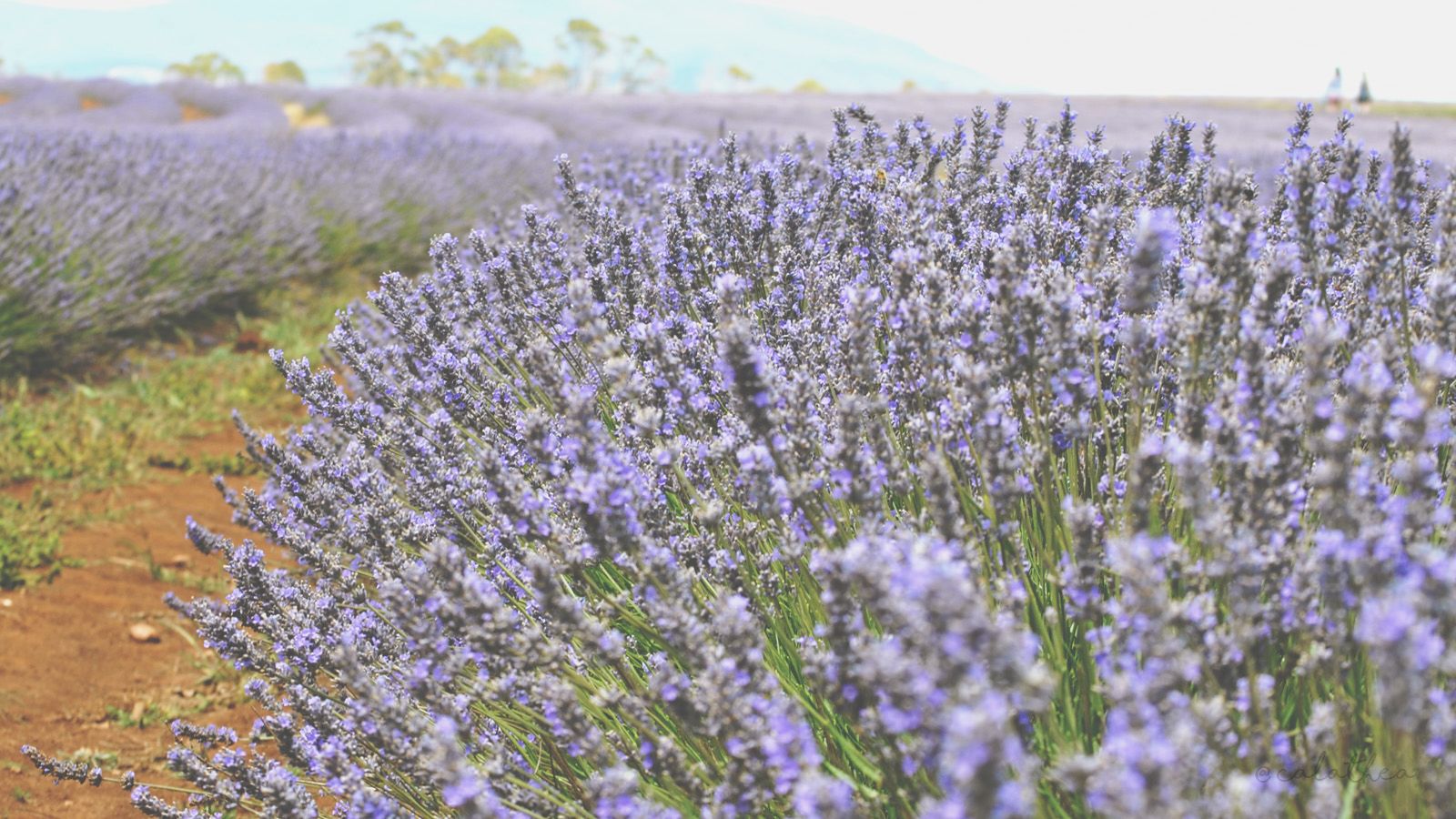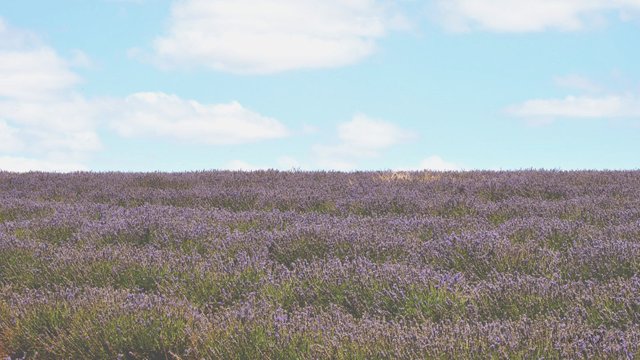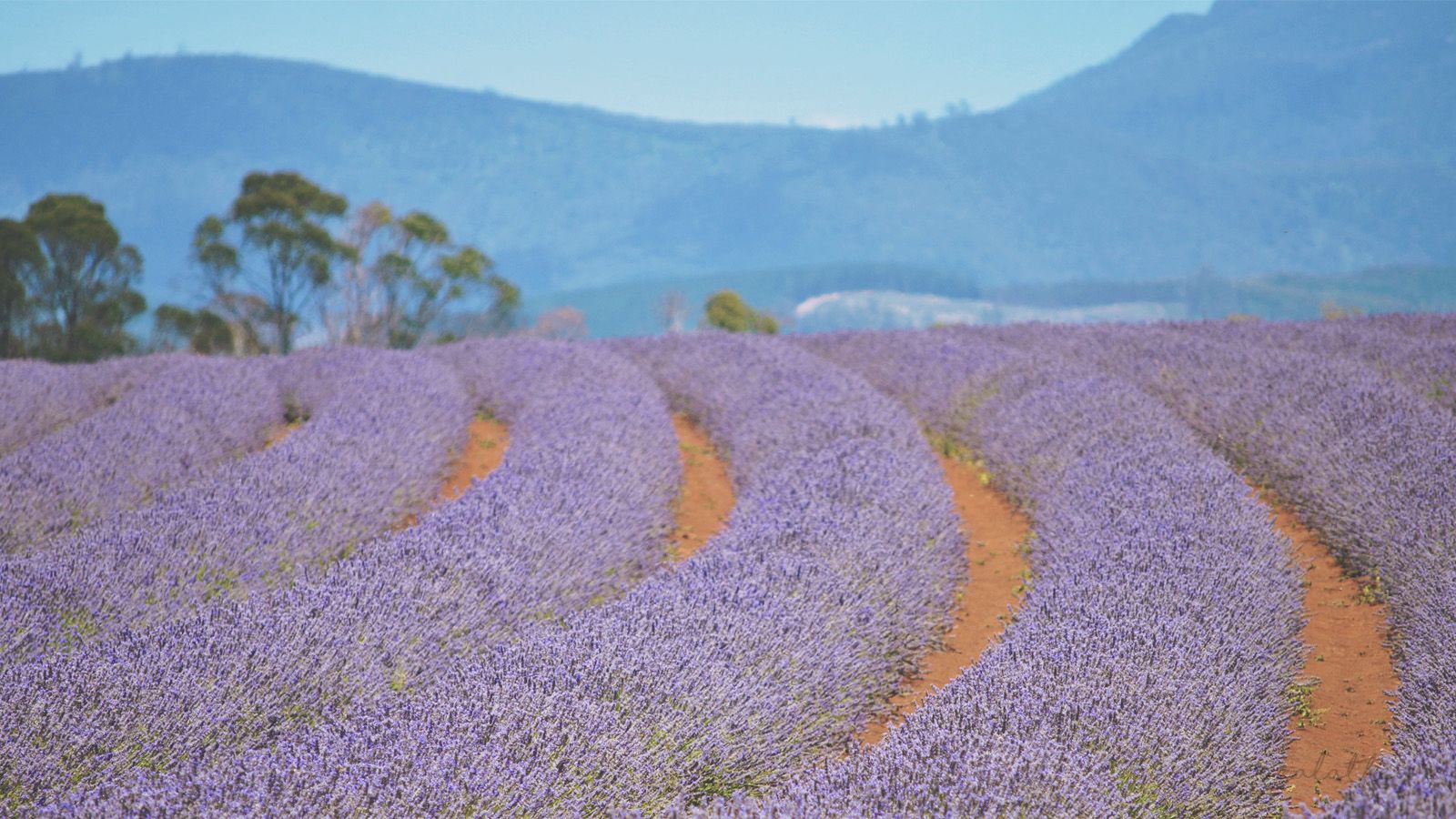 ---
The Insects
The bees that pollinate the lavender are numerous, and it is hard to miss them flying around. They are mostly European Honey Bees. The European Honey Bee has been present in Australia for almost 200 years and is considered a feral bee that may compete with native bee species.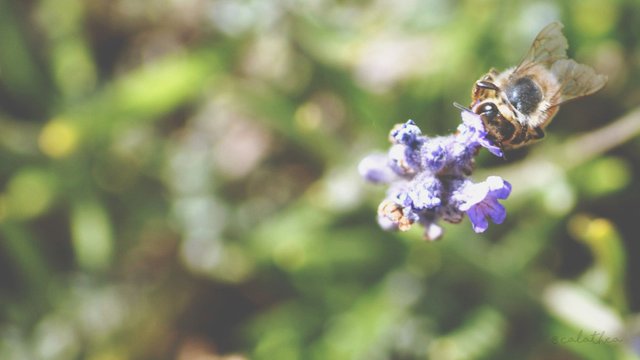 We also saw a bumblebee, which is interesting as they are not present on the Australian mainland. They were introduced to Tasmania about 25 years ago, and are also considered a feral bee and seen as competition for native bees. Unfortunately, it was a bit too fast for me and I did not get a clear photo of it.
Amongst the lavender we also caught a number of cicadas. Cicadas produce their sound through membranes in their exoskeleton. The membranes vibrate rapidly, and the body of the cicada amplifies the sound.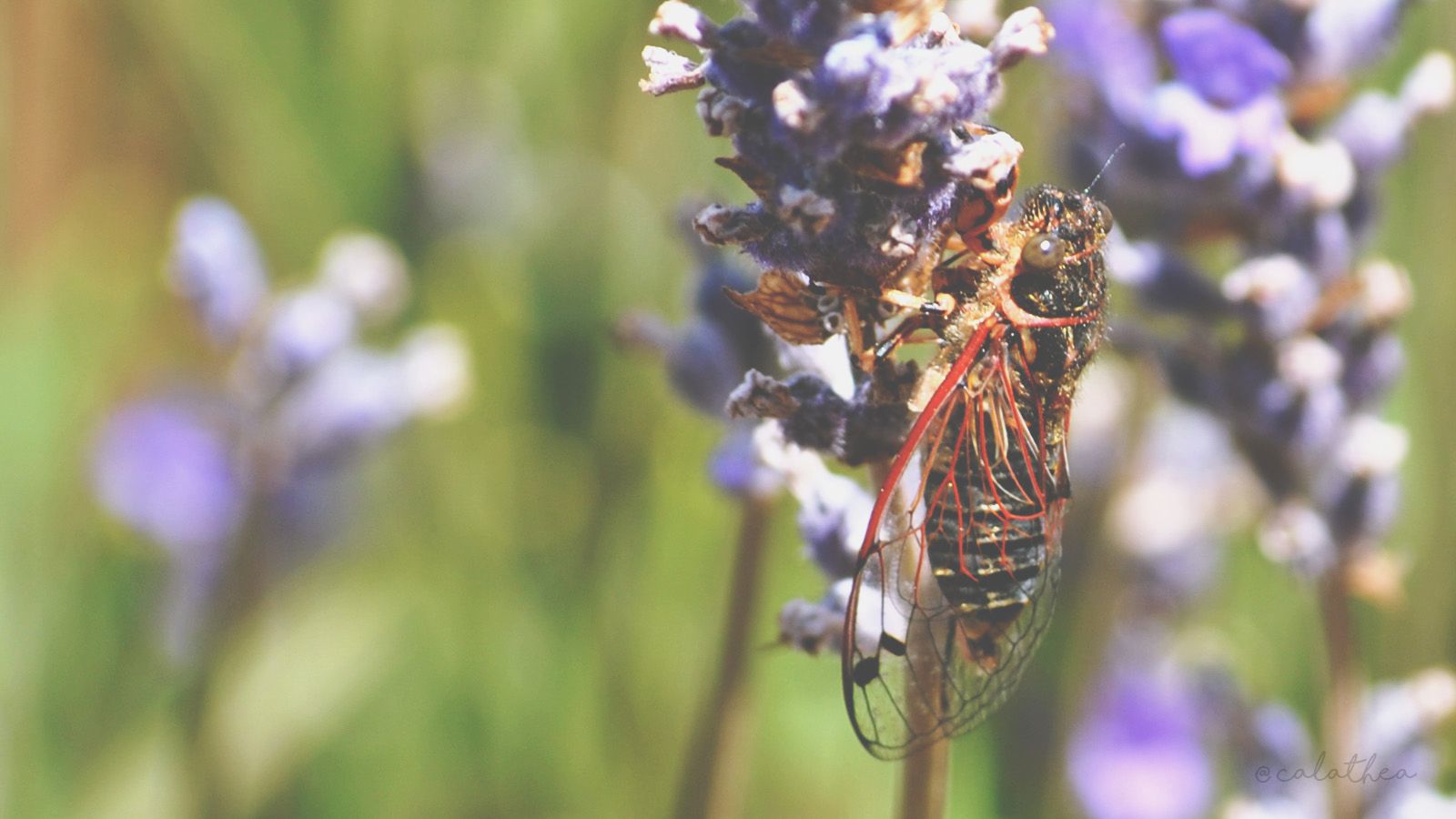 We also saw a type of grasshopper - (not sure of the identification, but it had bright yellow wings)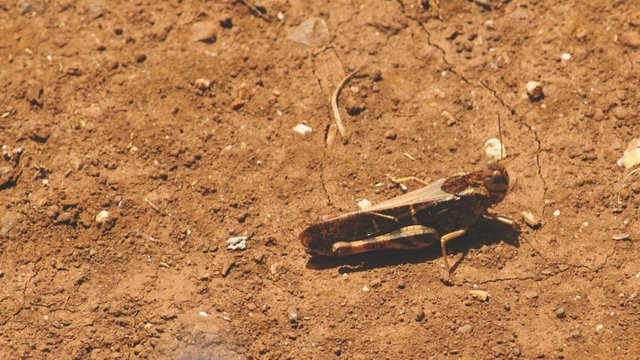 ---
The Afternoon
We sadly departed the Lavender Estate for our next destination - Launceston. I'll post about our trip to Cataract Gorge later today, but I will leave you with one last bee photo, as I must have taken about 100.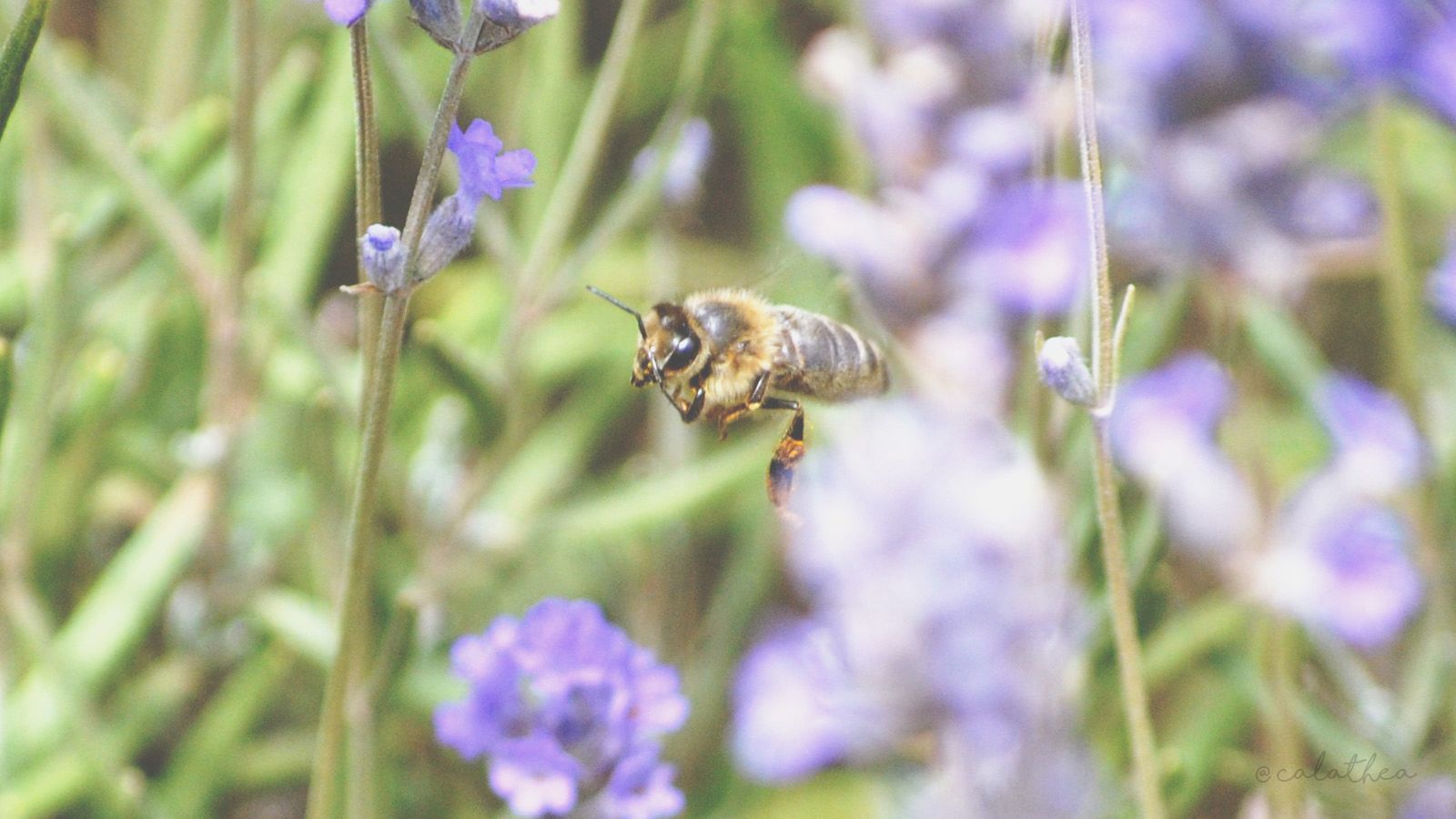 ---
Click the below links to see our earlier days:
Tessellated Pavements, Tasman Arch & Devil's Kitchen
MONA, Salmon Ponds & Russell Falls
The drive from Launceston to Hobart
My next post will be about Cataract Gorge in Launceston.
---

I'd love to read your comments, hear your thoughts or see your own photos, so please leave a comment below.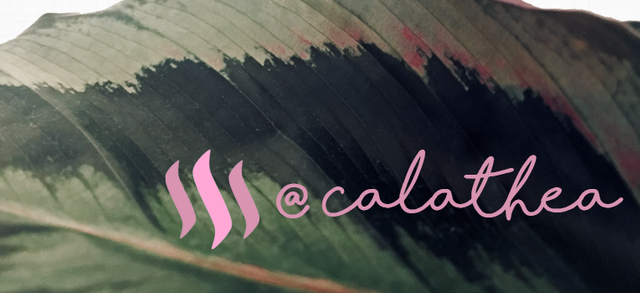 calathea | Steemit Blog
Photos, thoughts and ideas
from the garden of calathea.