The unplanned destination: Miri, Malaysia [Borneo]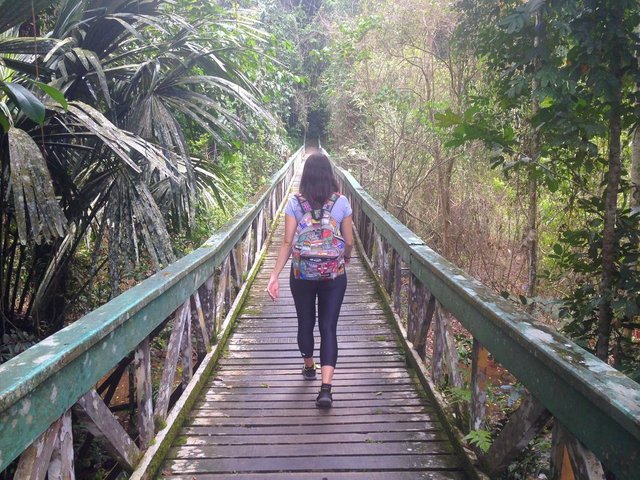 It was never my intention to go to Miri. It's the classic place you randomly end up in on your way elsewhere.
But as I was at the location mentioned anyway, I figured I might as well make an effort. My travellers blood got in the way.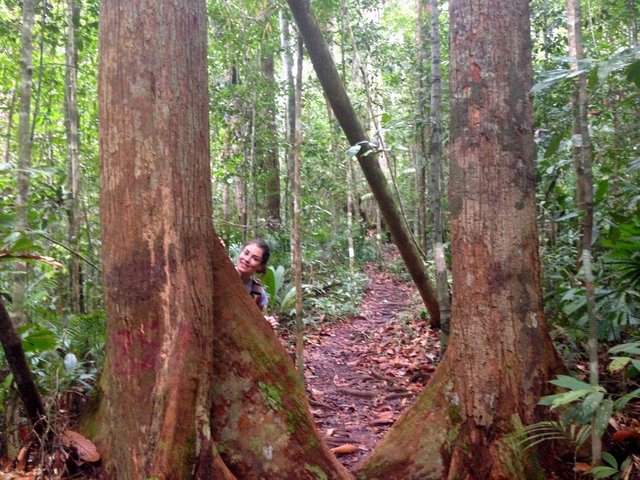 I pointed my arrows at Niah National Park with one of the world's biggest caves, but soon enough found out that's not for the lazy laidback kind. Three (!) different buses you need to take over the duration of two full hours both ways, parts of it with cab drivers that are very likely not there to begin with. So I settled with Lambir National Park, a bit less south of this hardly inspiring border town. In order to split the Grab (local Uber) costs I had met up with Dutch countryside-chick Evelyn to hike this little pearl loaded with waterfalls. 
As the brutal Mount Santubong hike from a day before had left me slightly paralyzed and temporarily moving through life doing 'the robot' we opted for a short loop. Short but mercilessly steep, which is something my fellow Dutchie couldn't handle as she was born with a short calve muscle causing her leg to (and I quote) simultaneously explode and implode, already forcing her to abandon her short-lived career in the army. Right: Young, wild and partly impaired.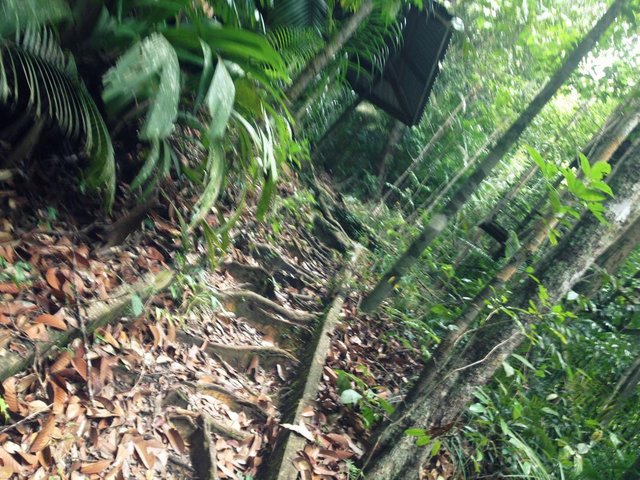 Just when we were properly absorbing the splendour of the green and humidly damping scenery, sweating passionately until the very last drop of fluid had streamed out of our pores, an appropriate cool-off was presented in a traditional Borneo fashion: A merciless monsoon-shower thundered down over our faces.
In case you've never been to Asia: these kind of rain showers are slightly comparable to walking straight under a clattering waterfall for miles straight, soaking every inch of your body within a maximum duration of 2,5 seconds. A local experience indeed.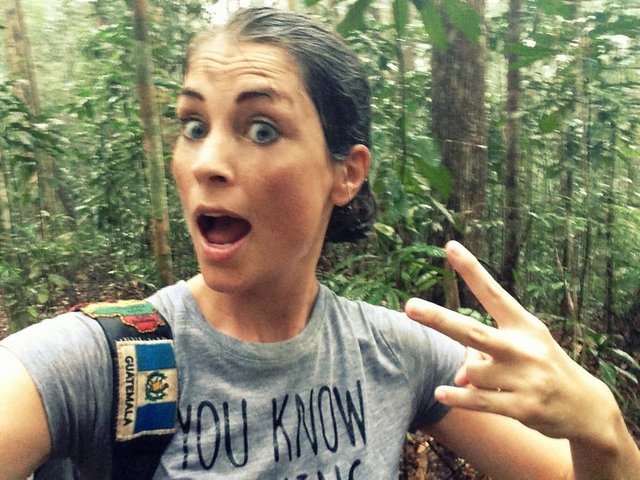 Back in Miri I decided I did deserve one of those widely-advertised local massages. Without a happy ending, thank you very much. In fact, the ending couldn't be unhappier.
When Malays go for a massage it's not relaxation they're after, it can't be. I think nerve-wrecking is the word I'm looking for, in all senses of the word. Full-body massage goes full-body warfare. That woman couldn't possibly have any other intention than shattering my shoulders one bone at a time, while trying to crack my skull like an egg. She was an absolute expert in knowing exactly how to roll my muscles in the most agonizing fashion, squeezing downright excruciating screams out of me, responding to that with a classic "no spik Inglis, no spik". Every minute of that hour I was absolutely terrified about her next move. And my upper legs that needed the kneading? She skipped them! Yes, good to know how Malays define a massage, you can scratch that one off the bucket list.
I needed a drink. And believe it or not, Miri has quite a vivid nightlife, related to the strict anti-alcohol-laws in neighbouring Brunei. I drank that whole glass of wine in one go, ready for the next adventure.

Until we meet.