Natural hot pools and an alpine crossing: Taupo / Tongariro, New Zealand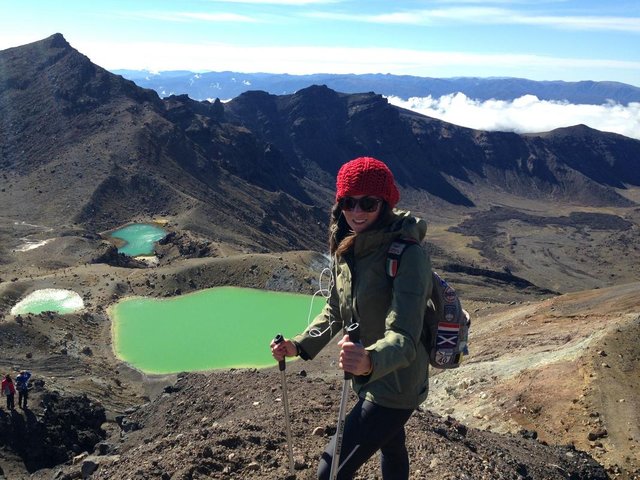 I already liked Taupo before even getting to Taupo.
Hitchhiking in New Zealand is a homage to an unmatched level of hospitality.
As buses only go every 2-3 hours on a Sunday in Rotorua I decided to randomly walk out of town, dragging along my two backpacks that outgrew all reasonable size and weight. A local taxi driver witnessed that and offered to drive me out of town. For free. A sequence of luck was set in motion: A Māori farmer drove me halfway down, offering a place to sleep in case no one would pick me up. But they did, in less than a minute: A hunting couple ​(yes, that's unfortunately totally normal here) made a detour to drop me off in Wairakei and from there a clique of friends drove me right to the hostel I had booked. My thumb travelled faster than a bus ever could.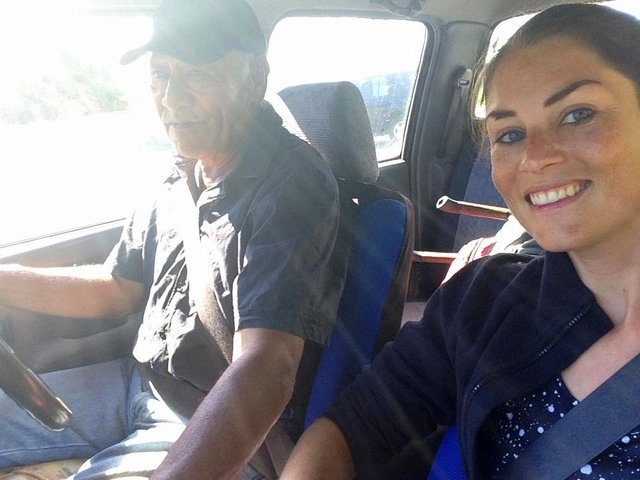 So hostels. Yeah... There was a time that this was my favourite sort of travel accommodation. Without blinking I can confirm I stayed in literally hundreds of hostels scattered all over the globe, working in several of them. But there comes a time that you outgrow them. They always say 'real' travellers are the ones staying in backpackers hostels... but what do 'they' know? After a lifetime of die-hard travel experience and being on the road for four years straight, dedicating my entire existence to this passion, I do think I'm quite the hardcore traveller, more than anyone I personally know. Yet, I feel zero connection with these backpackers. I wonder how checking into totally predictable environments, catered to one specific category of people that are more or less the same and doing exactly the same things (trust me, outcasts are as much frowned upon here as in regular society) is in any sense adventurous. Taking a few months of (like everyone), following the exact same route passing the exact same attractions they found in the Lonely Planet (like everyone) by organized tours or comfortable bus transport (like everyone), safely pre-booking hostel accommodation to meet people exactly like them with whom they can speak English (like everyone), drinking the nights away or trying drugs that are cheaper here and they would never use in 'real life' (like everyone)... I know, we've all been there.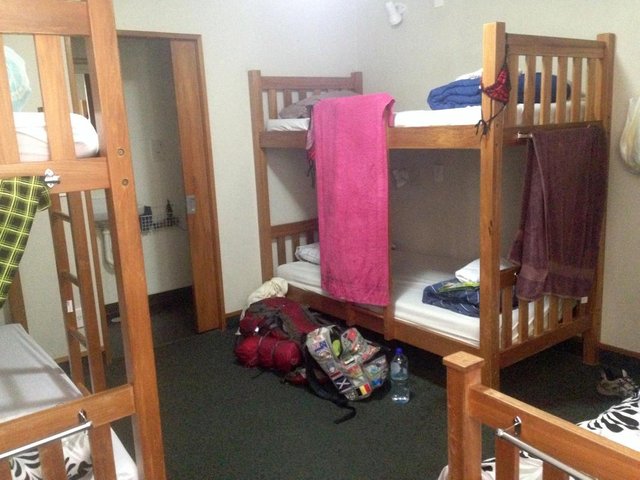 But there's an absolute breaking point when you fail to appreciate spending a night in a crappy bunk bed with a too thin mattress full of stains, unable to enter dreamland as three of your nine roommates snore in an agonizing orchestra while a steamy couple goes at it en plein public in the lower bunk while you're rocking along on the upper bunk. And I have yet to find a hostel kitchen that has all stoves working simultaneously and doesn't provide pans of over twenty years old, undone of all non-stick-coating a decade ago. Plus those questions! Man, those questions! Is there some kind of hostel guidebook I know nothing about outlining the exact same questions you have to ask every single creature with a backpack that happens to cross your path? After 26177262 times answering this same uninspired nonsense I am quite tired of my own life story, to be frank.
Thus: Couchsurfing. After one night I couldn't be happier to meet 38-year old Blair, who actually does have some conversation content to share. Conspiracy theories, underground politics, oppressed science revolutions, aliens... we were well-matched discussion partners, filling the evenings with ideas and solving all world problems over a glass of ginger beer.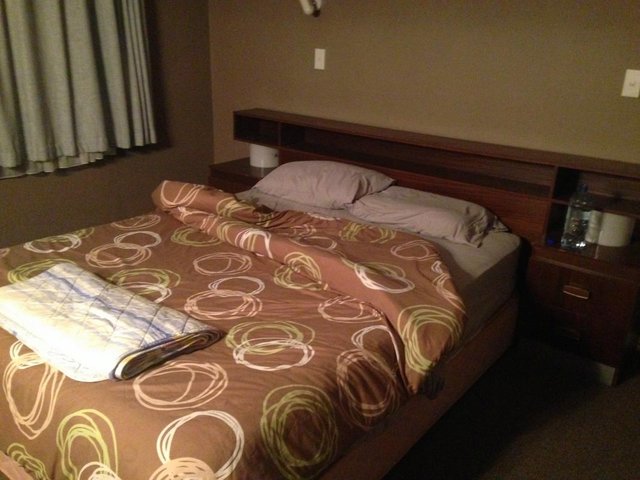 And the days? Well, those are easily filled in Taupo as well.
In fact, you'll be able to see "Australasia's" biggest lake (bigger than the entire country of Singapore), sparkling with energy and activity. 
People swim in it, (para)sail on it, organize picnics and BBQ's around it, read next to it, skydive above it... it's seamlessly adopted into local daily life. And every photo you will take of it will turn out to be perfect.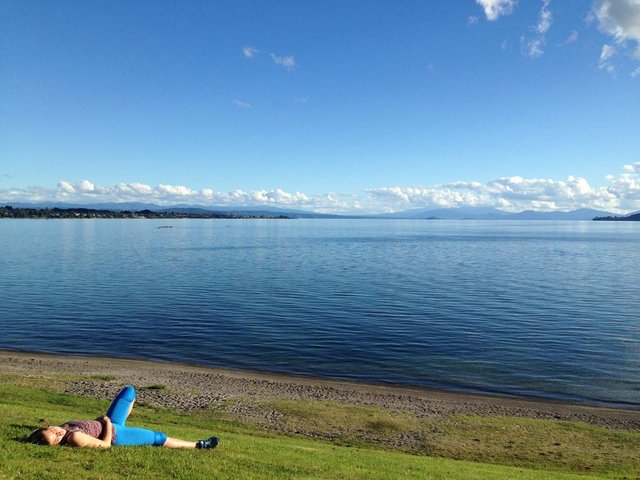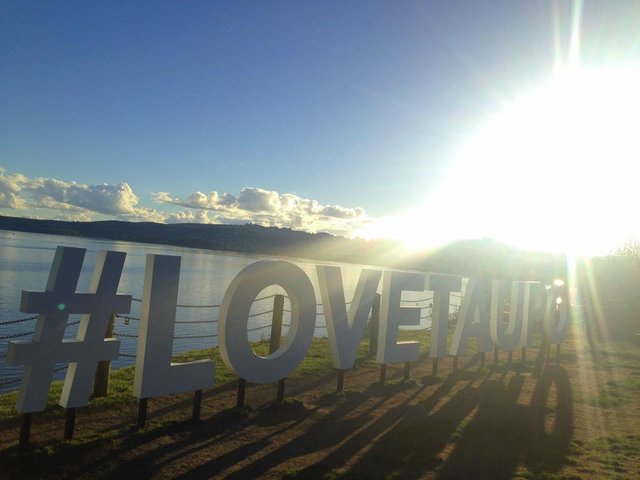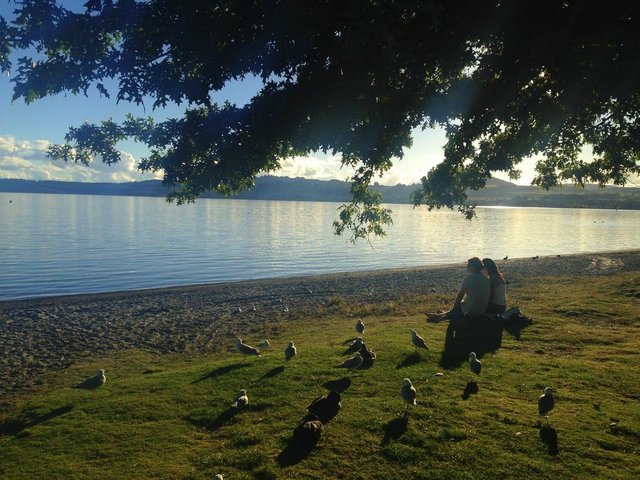 From town you can opt for a laidback walk towards the well-known Huka Falls. You won't find a standard waterfall here, but rather a swift acceleration of water currents that cost quite a few adventurers their lives. The environment is an absolute delight, triggering memories of early kayak trips with my parents through the lush streams of the French Dordogne.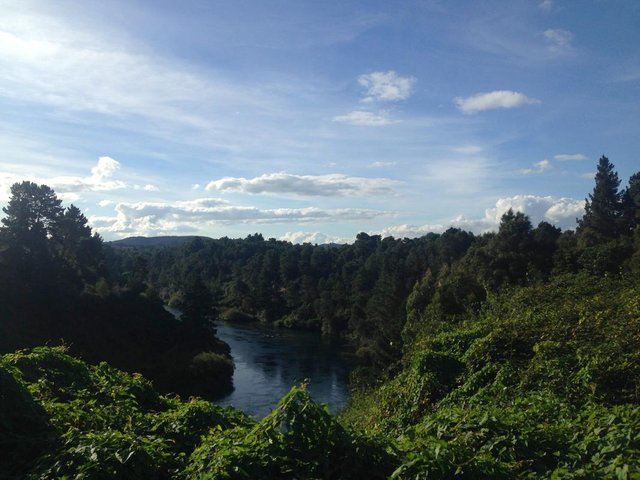 It's unlikely you will have sore muscles after this hike, but you can always pretend in order to have a reason to visit to Wairakei Terraces. An oasis of healing hot water sources in natural hot pools is to be found just north of Taupo.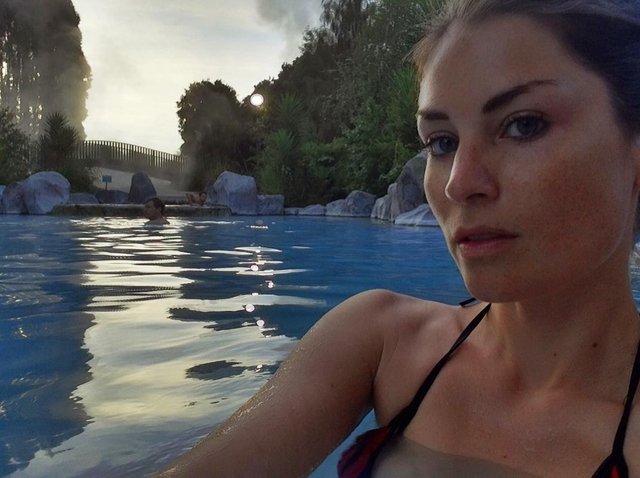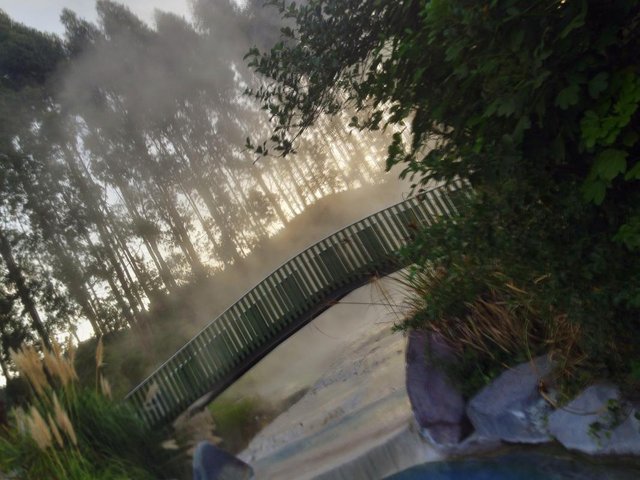 I paid only 50% of the ticket price via deals on Grabone, Bookme, Treatme and Groupon... but if you really have zero dimes to spend: There are public hot pools under the bridge at the Huka Falls Trail and along Lake Taupo as well.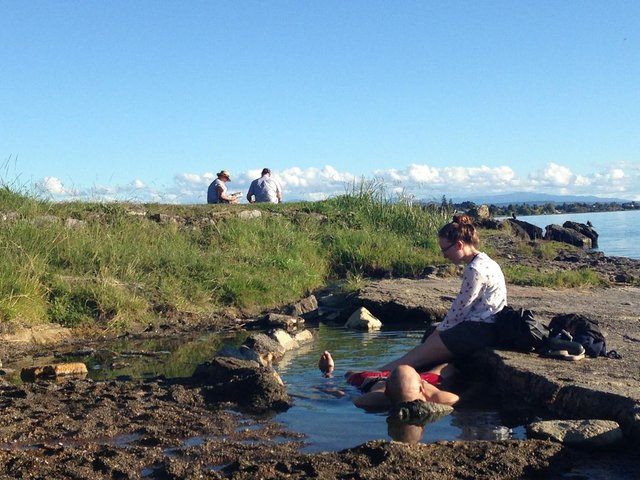 Okay okay okay. Ease it down. I know you clicked on this link to read about the super-famous, widely advertised, intensely hyped Tongariro Crossing.
Yeah, I did that one too. Like everyone else. It kind of amused me hearing all those travel masses talking about this 'strenuous' hike, with a tone of voice suggesting wild mountaineering adventures ahead of them. Let me break it to you: If you have any hiking experience whatsoever, this is an easy one. It will take only 6 hours and you'll be wearing a daypack. I did many 8-11 hours walks wearing 15kg of camping gear on my back for days in a row and I was fine even then. The paths are almost wheelchair friendly and I witnessed children and seniors completing this 'trek', so you will be able to as well. And if you won't be, that should be the focus of your worries.

What wasn't easy was the time the shuttle-bus-schedule forces you to wake up (yes, you'll have to pay NZ$30-65 for a crappy shuttle bus to get there, depending on departure point – still pissed off about that). The buses leave in between 4:30-6:00AM, which doesn't make sense in any way. With this estimated walking time you'll be good to even leave after lunch and still be back before sunset, permitting a proper night sleep providing you with the energy you need. The earliest birds now walk the beginning of this trail in the dark, unable to take in any of the scenery. Crazy people.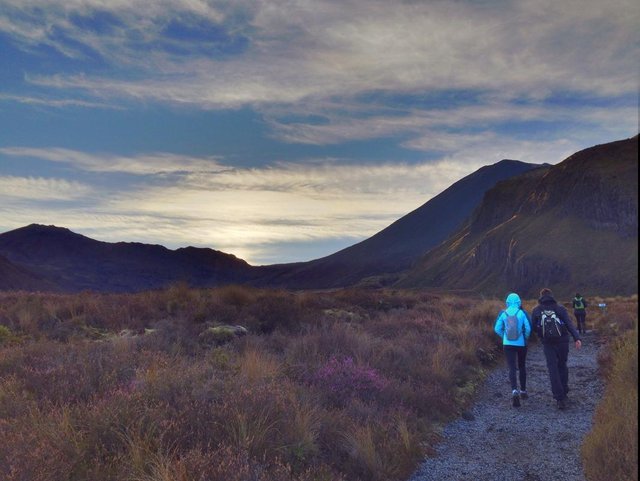 Before exiting the bus the driver assured us we couldn't possibly get lost, as there would be literally thousands of people doing the same thing and we'd be able to follow the crowds. That didn't quite sell it to me. He wasn't lying either. And considering I'm quite the fast walker I was continuous held up by the slower ones clogging the trail, playing a game of continuously overtaking with them, which had to be endlessly repeated every time I dared to halt for a photo stop.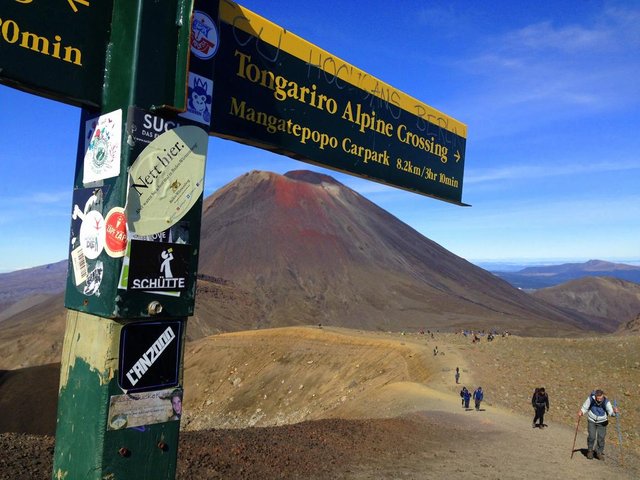 I tend to be quite vocal about tourist traps (as you might have noticed), but the question you ask me is if it's worth it? The answer to that is: 'Yes, it absolutely'. This volcanic landscape is as intriguing as any of them on a global level, but especially the brightly coloured crater lakes draw extraordinary attention. You'll witness such an unusual twist of nature that it ironically almost seems unnatural. One of the most unique sights on the in general impressive North Island (if you think only South Island is worth visiting it's time to burn those blinkers).
A colourful treasure representing only a small fraction of what this destination has to offer.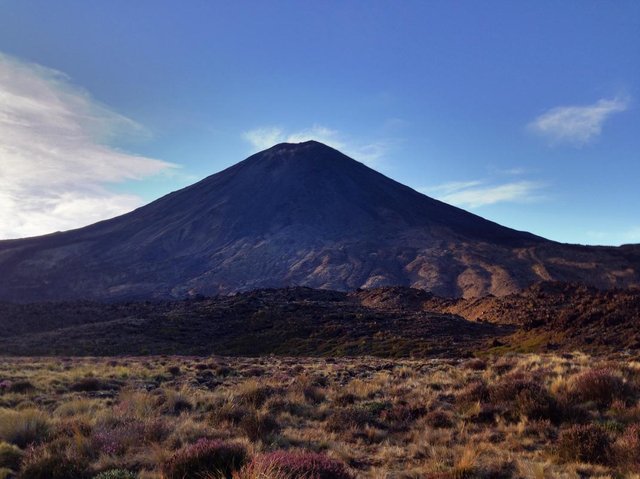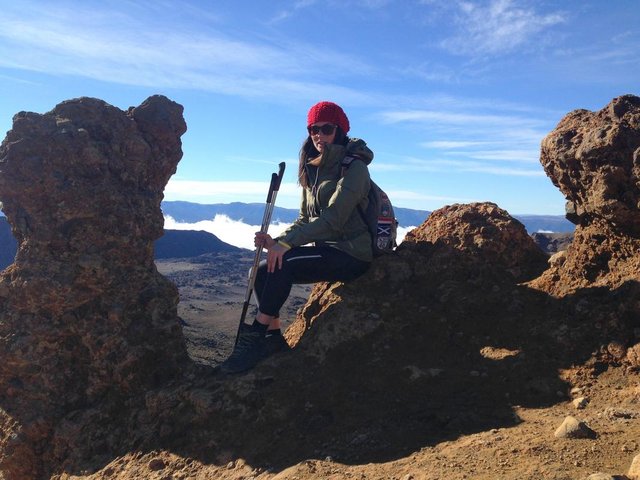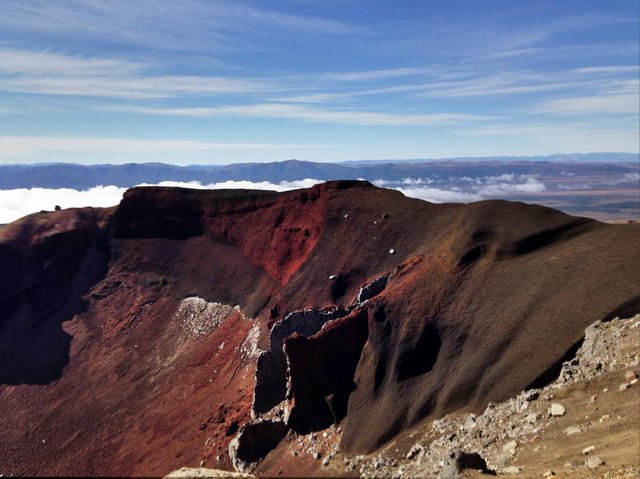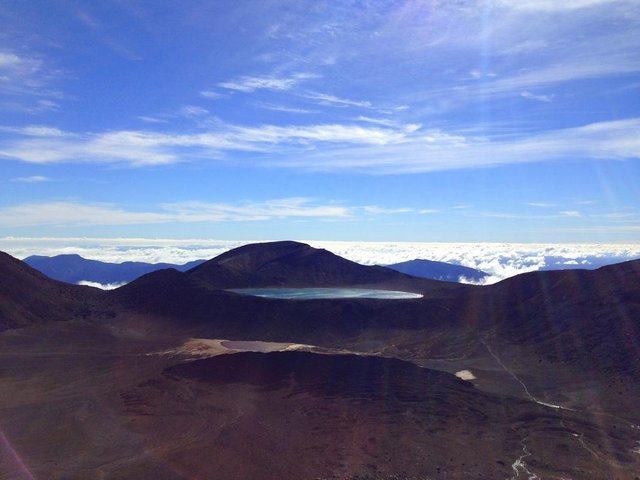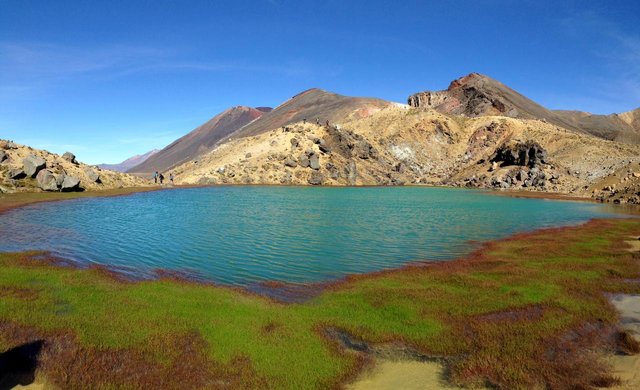 Until we meet.