My trip to Berlin
Hi fellow Steemians,
At the end of last year I was in Berlin for 3 days and had a great time there. It was the first time I visited the capital of Germany and now I would like to share my impressions with you (even if it is a little late).
Bellevue Palace
The first day
I traveled by train, which was actually really relaxed, I actually could sleep a bit. But I also had to drive for 4 hours and therefore got up very early in the morning, which wasn't great. But at least that way I already was in Berlin at 12 noon. The train journey itself was not perfect, the train unexpectedly couldn't drive to Berlin and I had to change trains at one point. But in the end everything went well.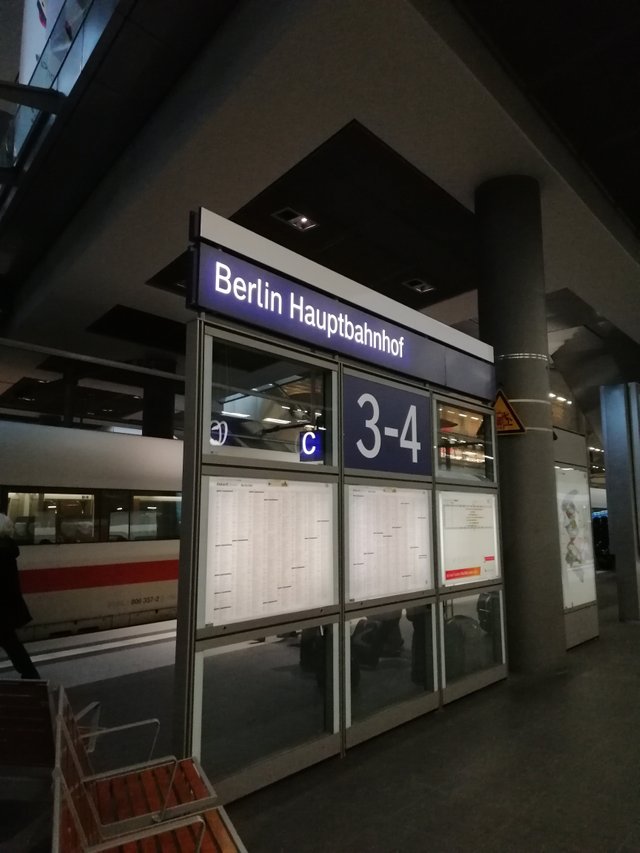 Arriving at Berlin Hbf
---
One of the first things I've got to see was the Bundestag building. I only saw it on TV, in the newspaper or on the internet before and it was really cool to finally see it in real life. I was impressed by the size and immediately noticed the importance of this place. I absolutely wanted to visit the building from the inside the next day although that was harder than I expected (more on that later).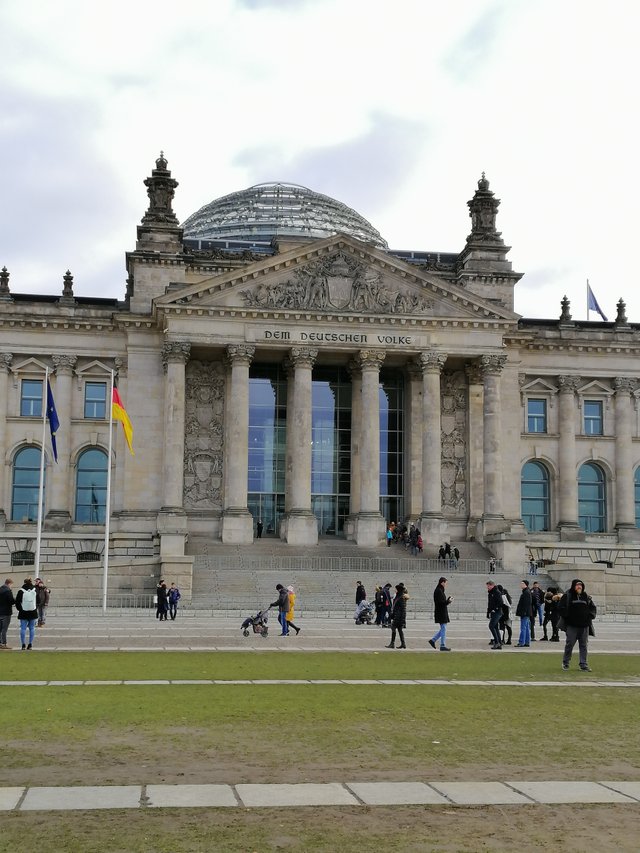 The German Bundestag (parliament) convenes here
---
I also went to the Memorial to the Murdered Jews of Europe. It was very depressing to be in such a place with many narrow paths and high concrete blocks. Thinking about the things that happened in Berlin (and all of Europe) about 80 years ago makes me really sad. But that's exactly why it is so important that there is such a monument to remember the dark past and to realise once more that something like this must never happen again.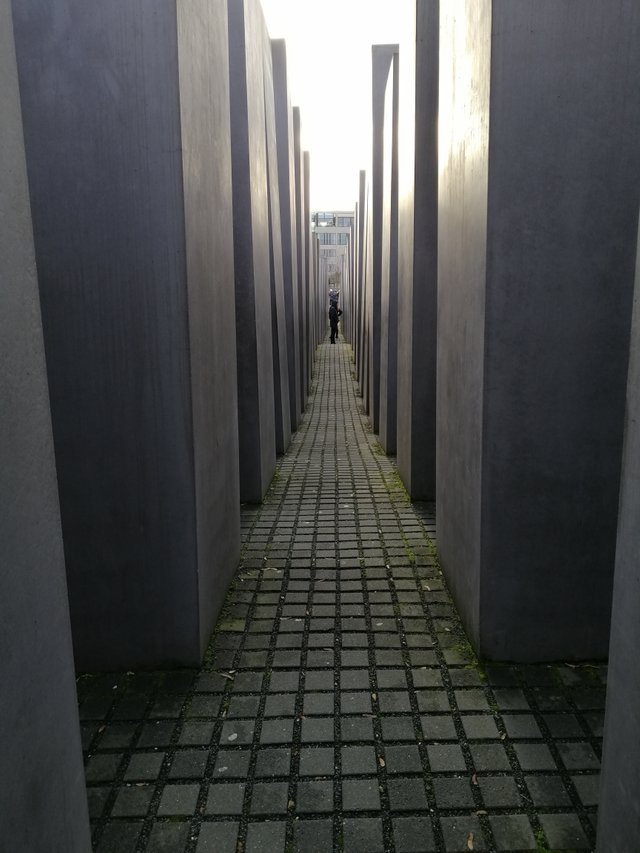 Memorial to the Murdered Jews of Europe
The second day
On the second day I visited a lot of different sights. Among other things, I saw the Brandenburg Gate, one of the great landmarks of Berlin. Even the subway wagons have small pictures of this construction and every tourist should have been here at least once. At this point I also wouldlike to say that I only met nice people in Berlin. For example I ate a currywurst in front of the Brandenburg Gate and I felt very comfortable. There were only nice people around me and they came from all around the world to see Berlin.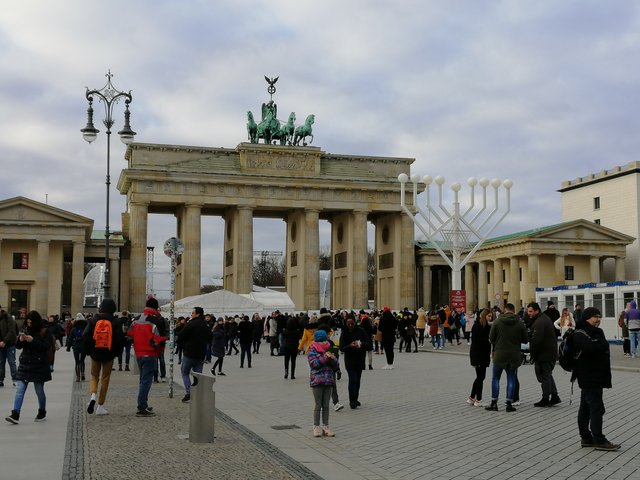 Brandenburg Gate
---
In addition to that I also saw a part of the old border strip that is still standing and is being preserved to show people what it must have been like in the divided Berlin at that time.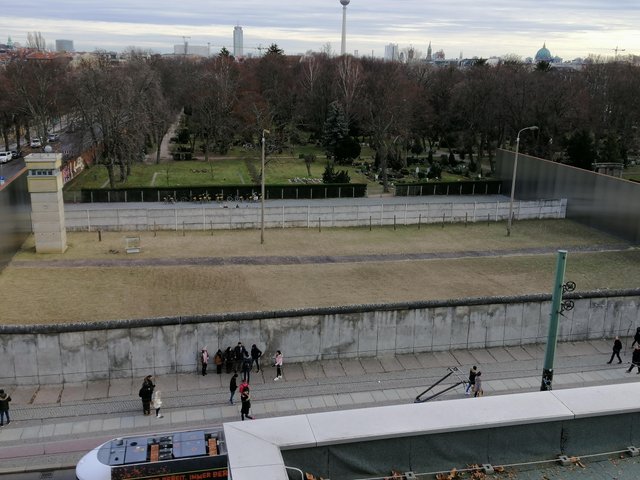 A part of the Berlin Wall and the Border area
Imagine those walls running through whole Berlin and dividing East and West Berlin. It is crazy to picture how it must have been in all these years. Family & Friends who lived in the same city before were forced to live in different states. Gladly those times are over now and Berlin is united again.
I spent the rest of the day discovering some other sights, but also relaxing in the park and enjoying my stay despite the very cold temperatures. Here are a few more impressions: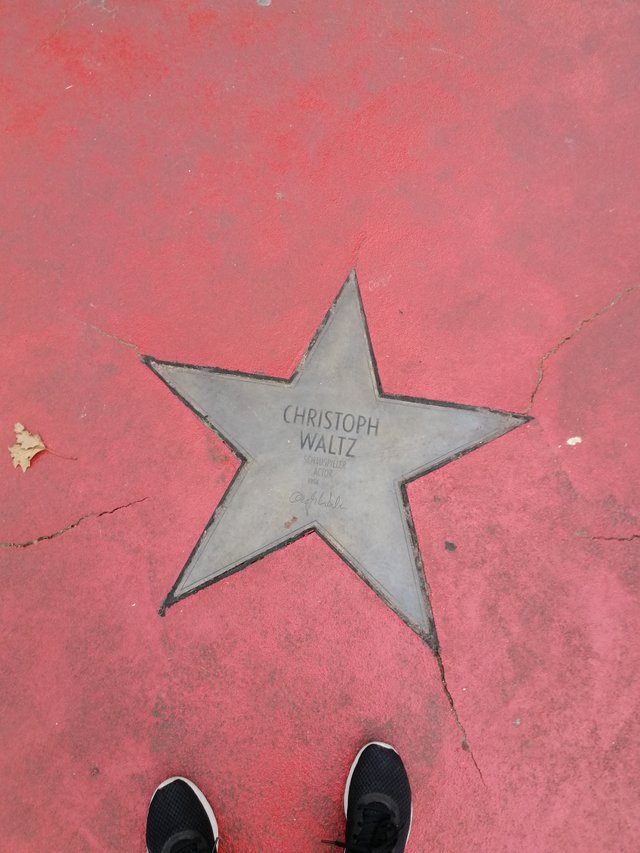 Anyone know this "Christoph Waltz"? 😜
---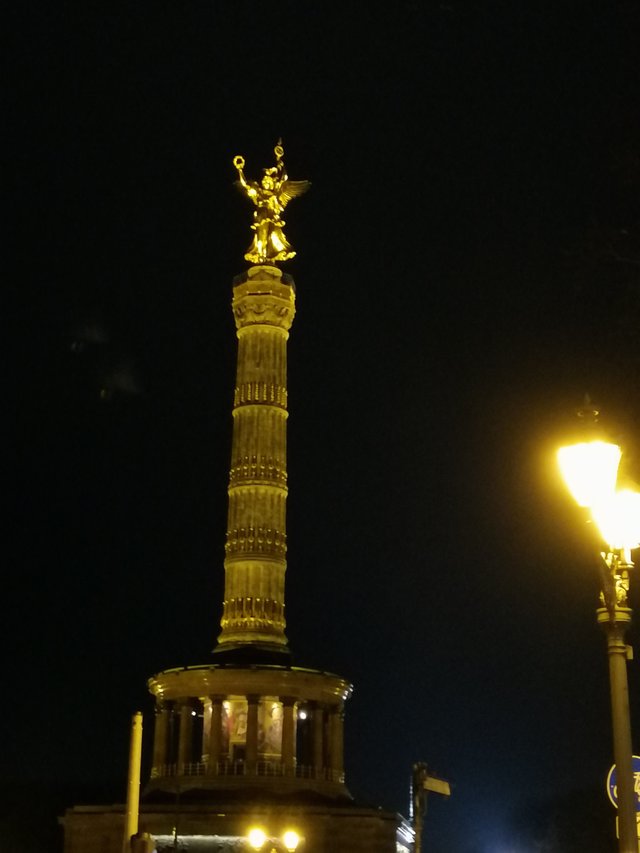 The Berlin Victory Column by night
---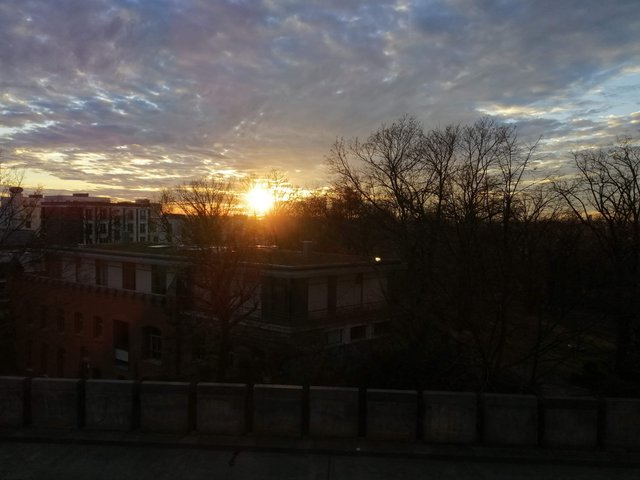 What a nice sunset 📸
The last day
On the day of departure I had to take the train in the evening and therefore had a lot of time to explore the capital even further before I had to leave. For example, I could still see the television tower, which is really high and you can also get in and admire the city from above but I didn't had time for that.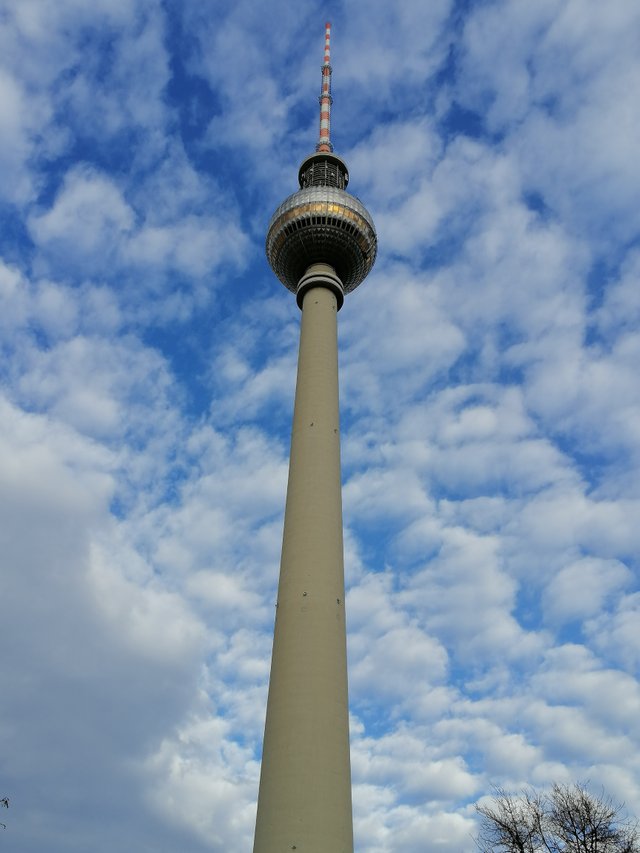 Big, Bigger, the "Fernsehturm" of Berlin
---
Oh and what I promised to tell you: My plan was to get into the Bundestag but that didn't worked. Turned out that you had to enroll for visiting the building and the only free spots were on my depature day in the evening and the next week. So I didn't had a chance to see the Bundestag from inside. Well, next time then 😊
All in all I had such a great time and I am really happy that I could see so much from Berlin, one of the most interesting cities I've been too. I absolutely plan to go there again sometime or maybe even live there one day.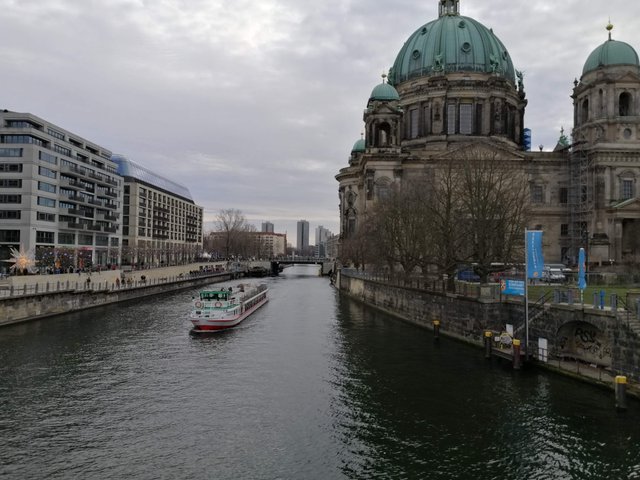 Have you ever been to Berlin? Or do you want to go there in the future? Let me know in the comments 👇

In a few weeks I will visit Rome for the first time and I'm so excited. If you don't want to miss my travel post in the future, make sure to follow me. I am also on Twitter 😄
Have a great day and never stop traveling ✌️