Sometimes I know exactly where I am going. In that case it's easy, pick a route and go.
More often I have an idea where I'd like to end up, and generally speaking a direction to go.
Once in a while I just follow the front wheel and see where it takes me.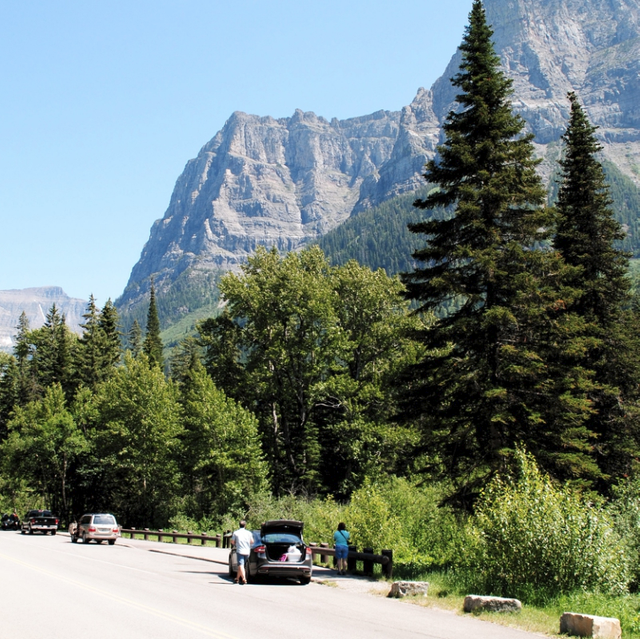 There is a reason why they call them the Rocky Mountains. Their entire grandeur is made of hard rock. It is one of the most notable features anyplace in the range, but nowhere is it more noticable than Glacier National Park.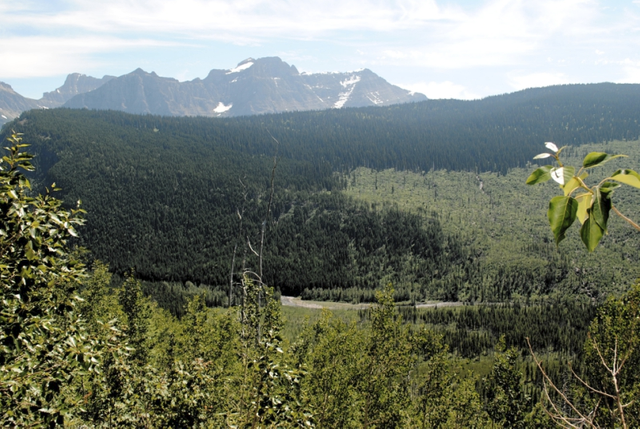 One of the really subtle points of Glacier is the snow fields. Even in the depth of summer when they are long gone you can see them and the result of the deep snow. In this photo you can see a spot that was burned several years ago but is just now starting to re grow forest. It's because the snow gets so deep and hangs around so long that the seedlings get out competed by the other brush.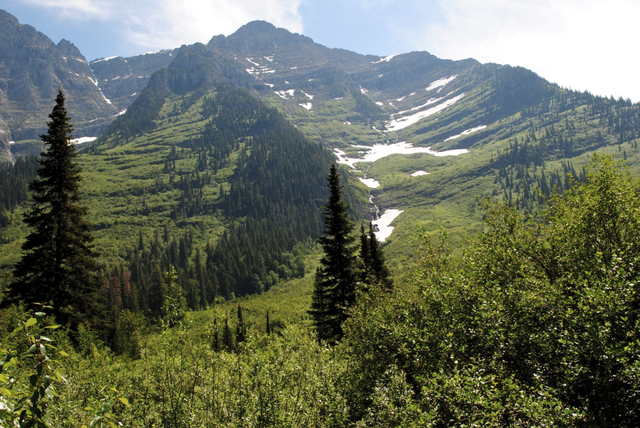 In this photo you can really see the effects of the snow, where it came from, and where it goes. Note that there is running water directly in the center of this frame.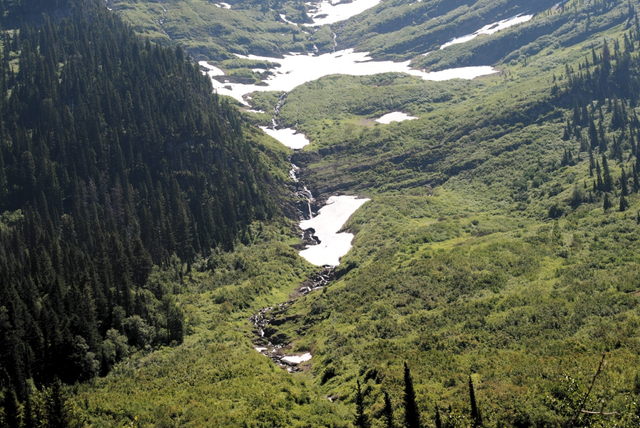 This is essentially the same view under different focal length. You can cleary see the water running and pooling on it's way down the mountain. It gathers into streamlets then streams then creeks and finally rivers. The cycle just goes on and on.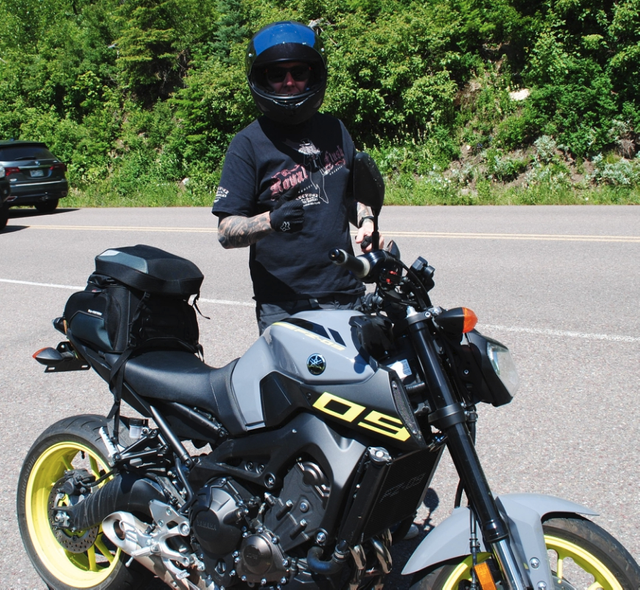 I met this guy in a pull out in the park. He obviously rides a sportier bike than Connie, and travels far lighter than we do. But he is another two wheeled traveler doing his thing. That qualifies him as a friend in my world.
As Gandalf told Frodo "Not all who wander are lost"
Thanks for coming along for the ride.
All words and photographs in this post are mine. For better or worse
Adsactly is a society for freethinking people. Interested? Click Here to join our Discord channel.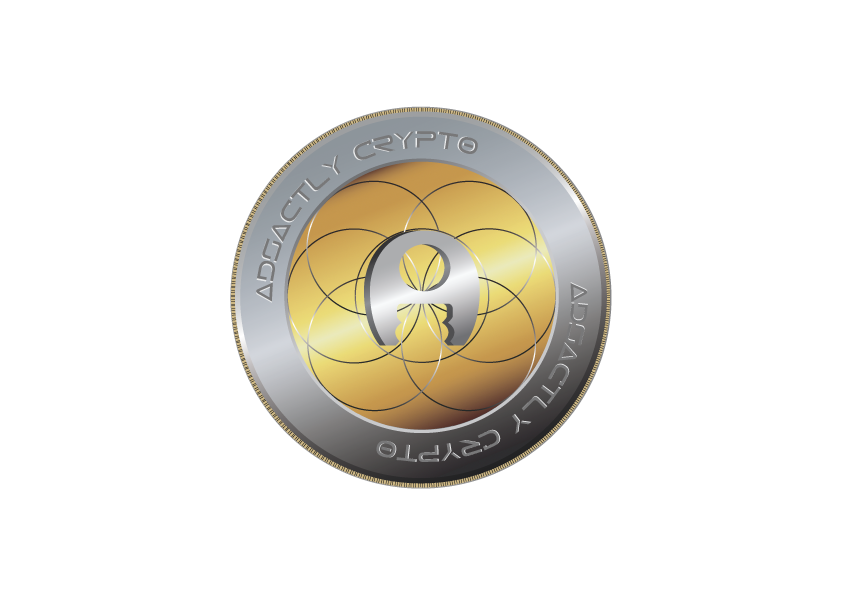 ---
Vote @adsactly-witness for Steem witness!
In the bottom of the page type in: adsactly-witness and select vote.

All small letters and without the @ sign
Or give us a direct vote here
Thank you!
---