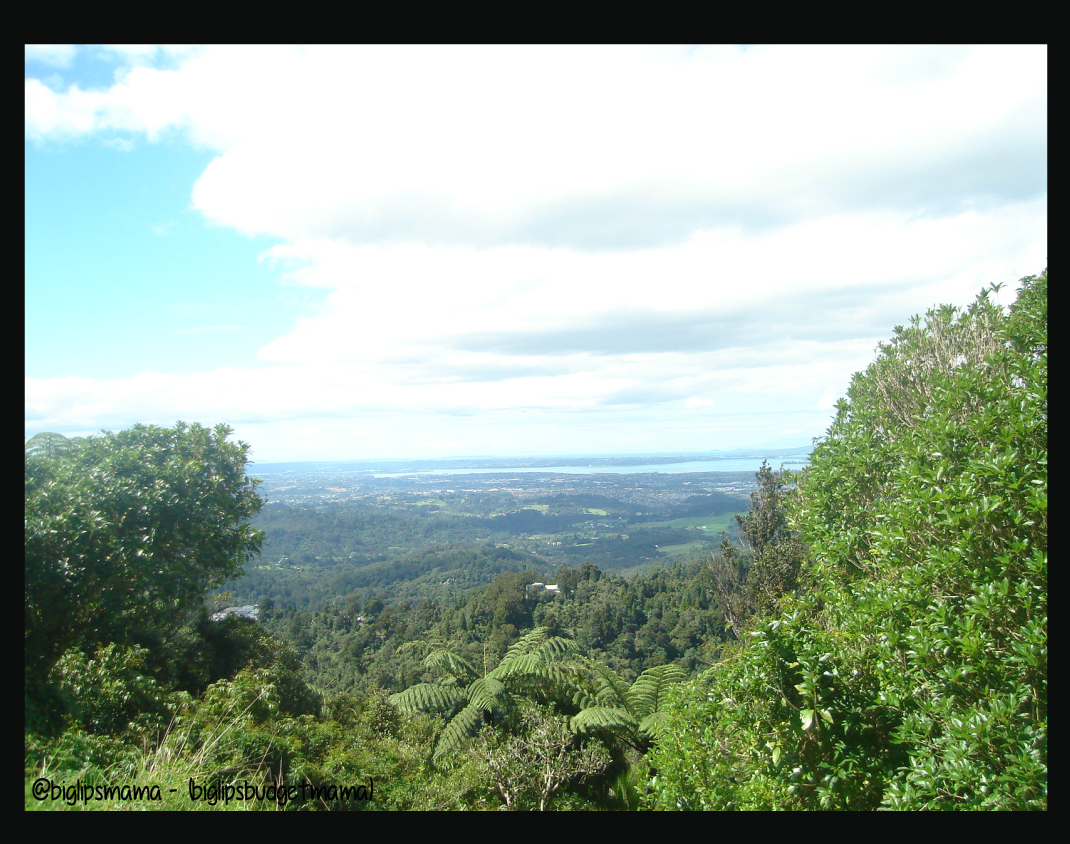 Taken from one of the clearings on Scenic Drive in Titirangi
Titirangi is known for it's bush clad, native birds, native trees, small turning roads with rock slips are not uncommon, which are the path to many West Auckland Beach's
|Titirangi is bordered to the south by Manukau Harbour, to the west and north west by the rest of the Waitakere Ranges' native bush clad hills consisting of the large Centennial Memorial Park and water catchment areas which supply much of Auckland's water. The main road into the Waitakeres, the Scenic Drive, begins in Titirangi. To the east and north are a number of more urban suburbs.
The population was 3,330 in the 2006 census.
In Māori language "Titirangi" means "long streaks of cloud in the sky", but this is often given as "fringe of heaven"|

Text Source
We were heading out to Bethells Beach (Here's the post on Bethells Beach) which we decided to go thru Titirangi, we had forgotten about the camera to take pictures, when we remember I was taking a lot, so there was a few to choose from the issue was taking them from a moving car by the time you see the vein and getting the camera ready to take a picture the view was out of site, so the camera started to get past around the car to get better pictures.
Some of the pictures are taken on the way there, some are taken on the way back, thru Scenic Drive.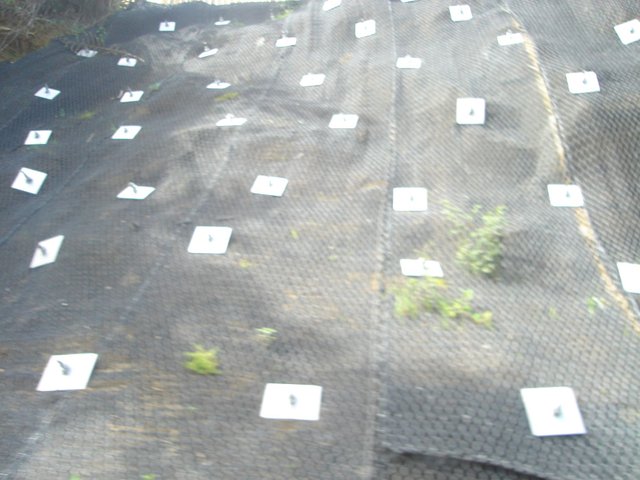 A slip in the cliff being contained by matting and screws
---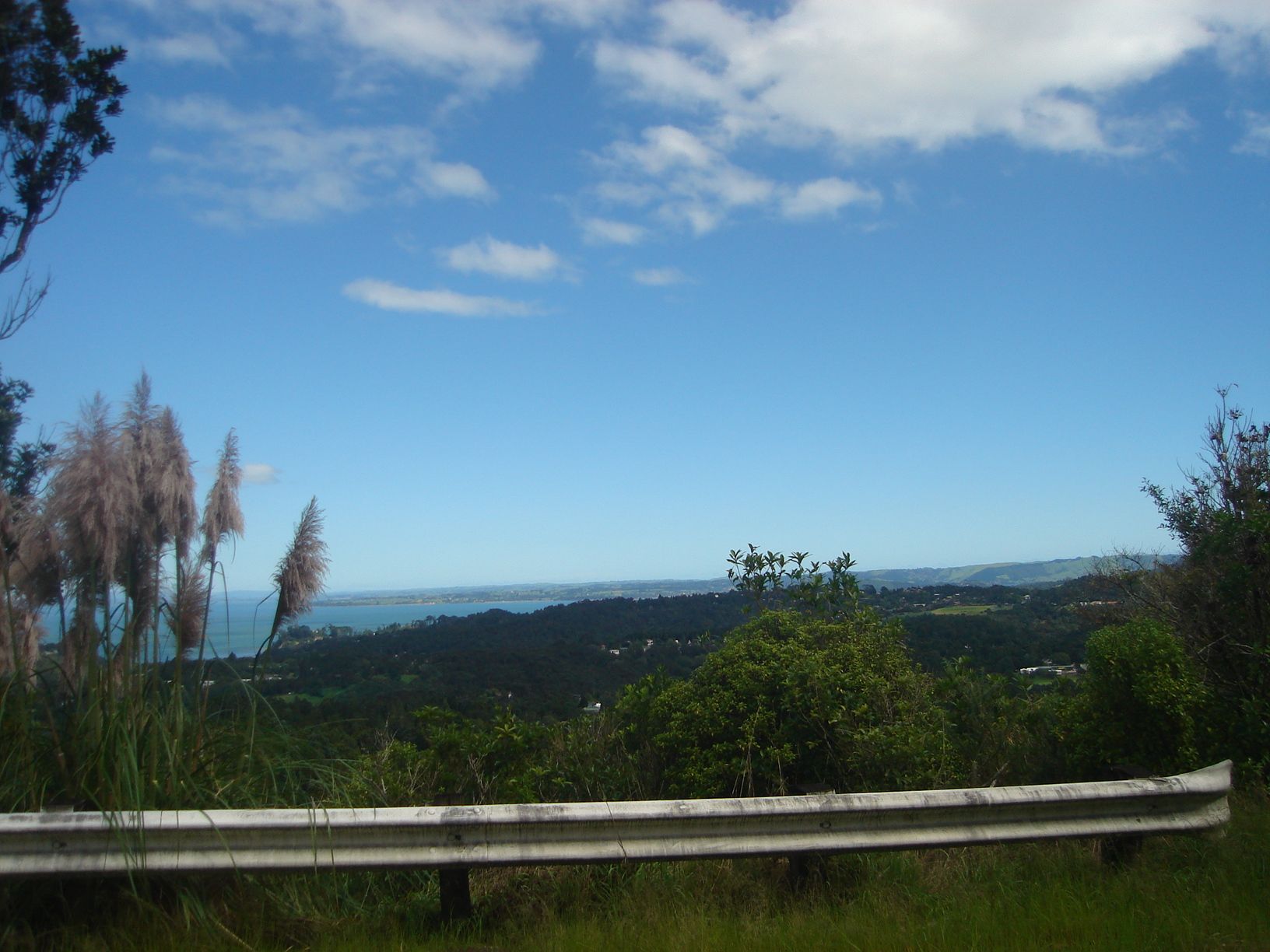 Manakau Harbor view from Scenic Drive
---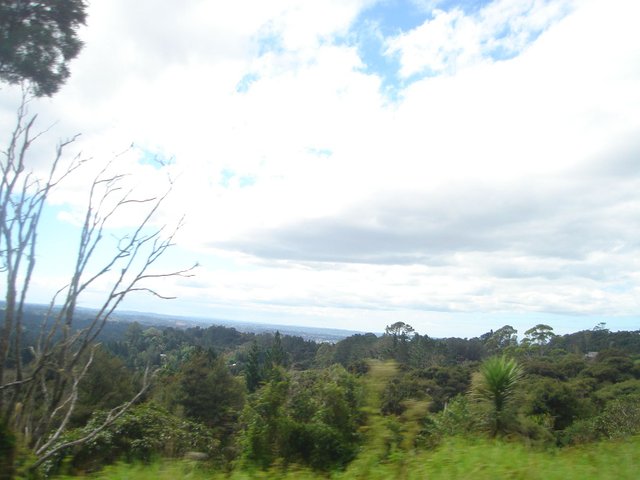 Bush clad views with a glimpse of Auckland City as the back drop
---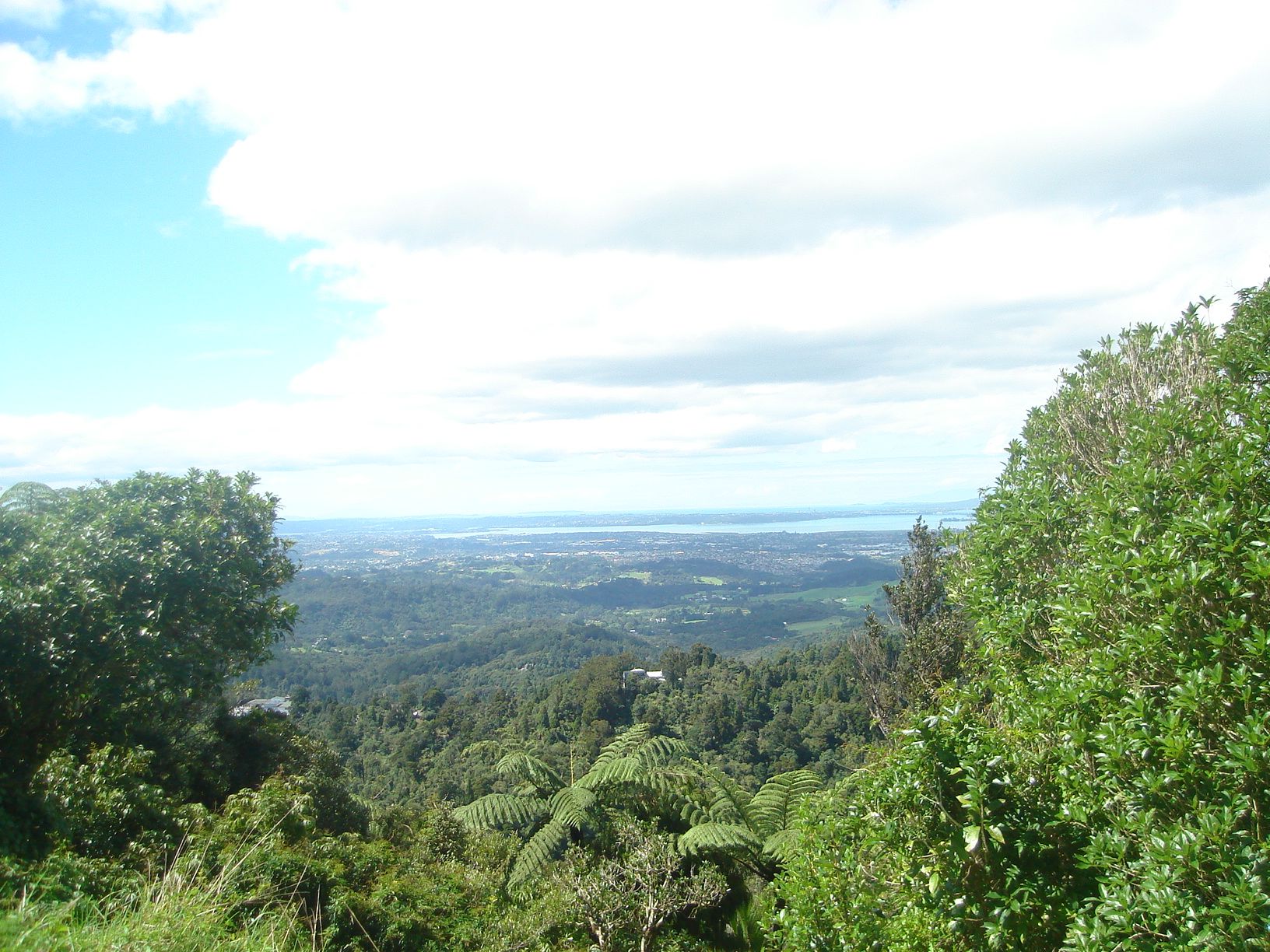 Auckland in the backdrop
---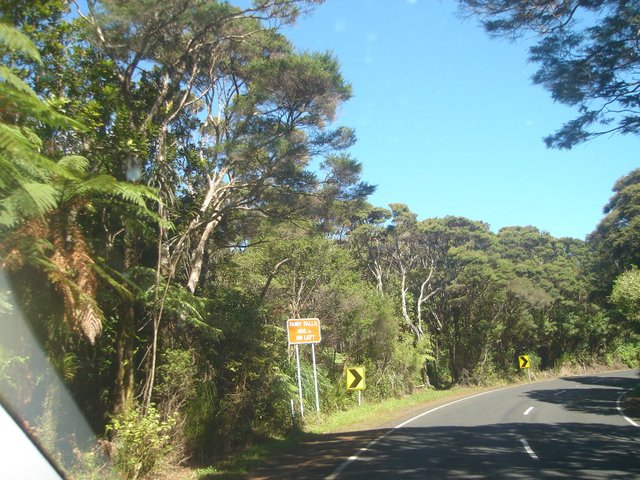 Fairy Falls is one of the many walks you can do along Scenic Drive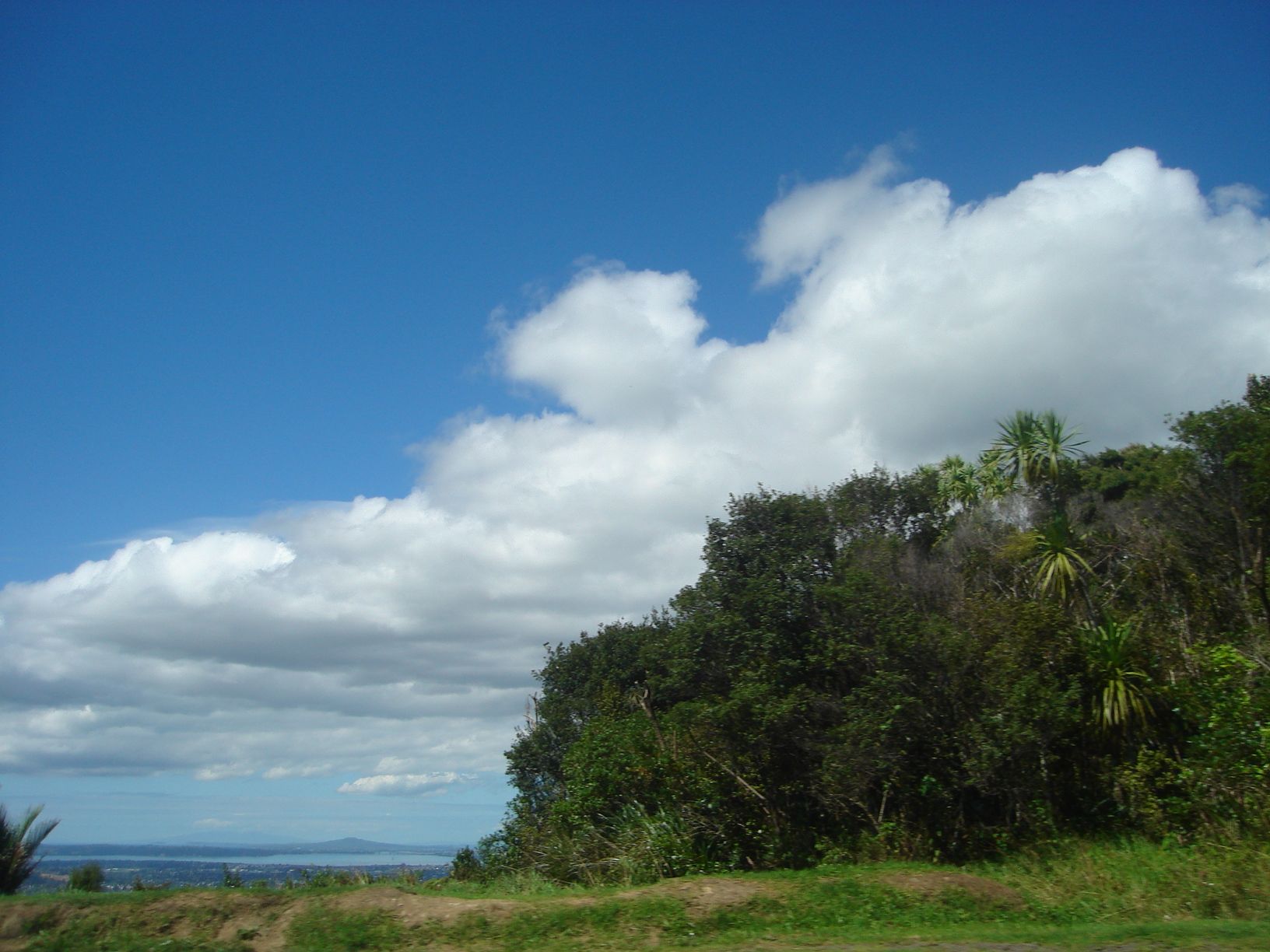 Another glimpse of Auckland
---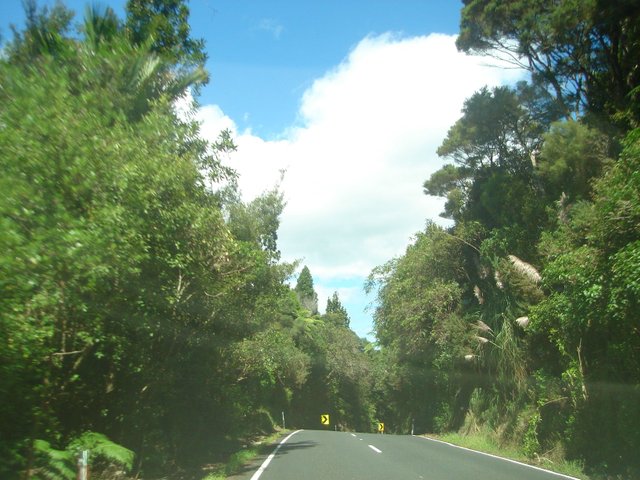 Bush either on one side or both through most of the trip, here bush was on both sides
---
Bush and mountain backdrop
---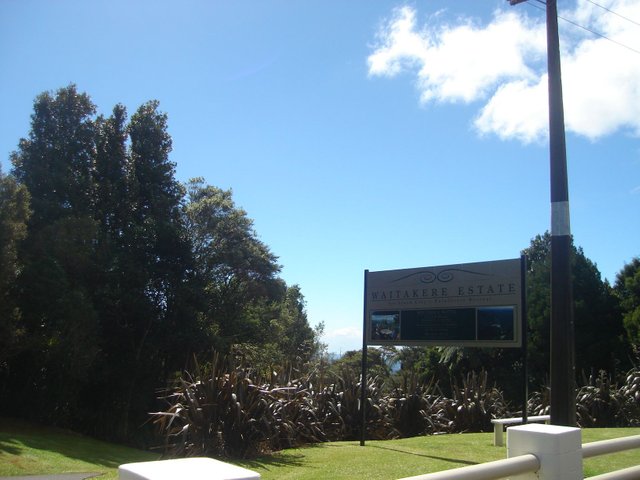 Rain-forest retreat, with restaurant and bar


We also past two hill top cafes also, and a Rose House which was open to the public, Arataki regional park, maybe another day to explore these.
---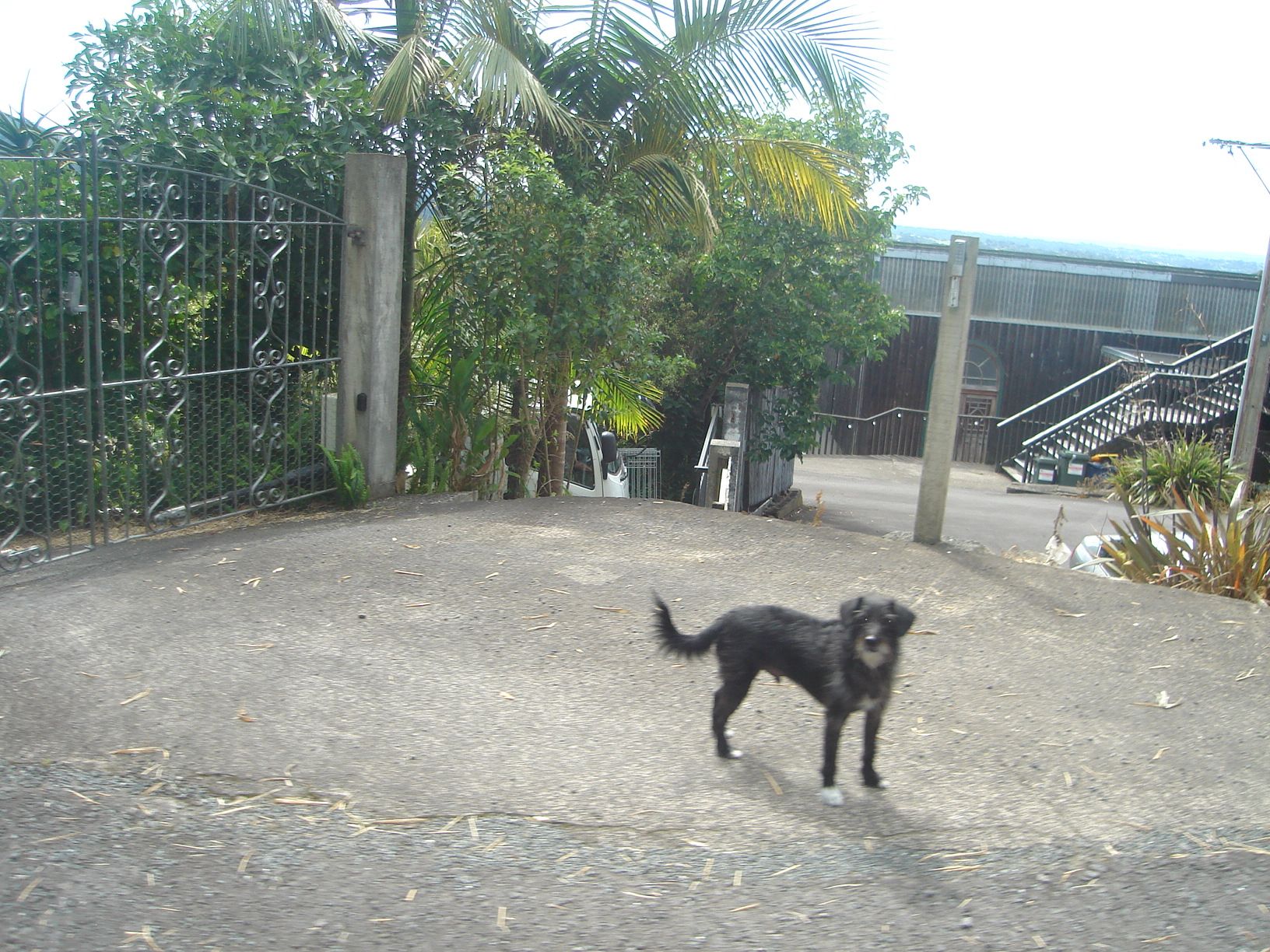 This friendly fellow was outside one of the hill top cafes, can't stop maybe another day on another adventure!
So much from one Road, which we didn't even get to the end of, there is more to travel and explore.
Which road has so much to offer that is a must see in your city/country/or a place you have traveled?

---

Thank you for stopping by really appreciate it, have a fabulous Day/Evening!

---

Steemit if full of great community's here are two you may like to check out:

The @adsactly society is fabulous - Don't take my word for it check them out on
discord if your interested in the crypto sphere, society.

---

#makeithealthy project is being held by the fabulous @woman-onthe-wing so you don't need to go healthy by yourself.