On Detours with Kathi #013: Shopping Day in Chiang Mai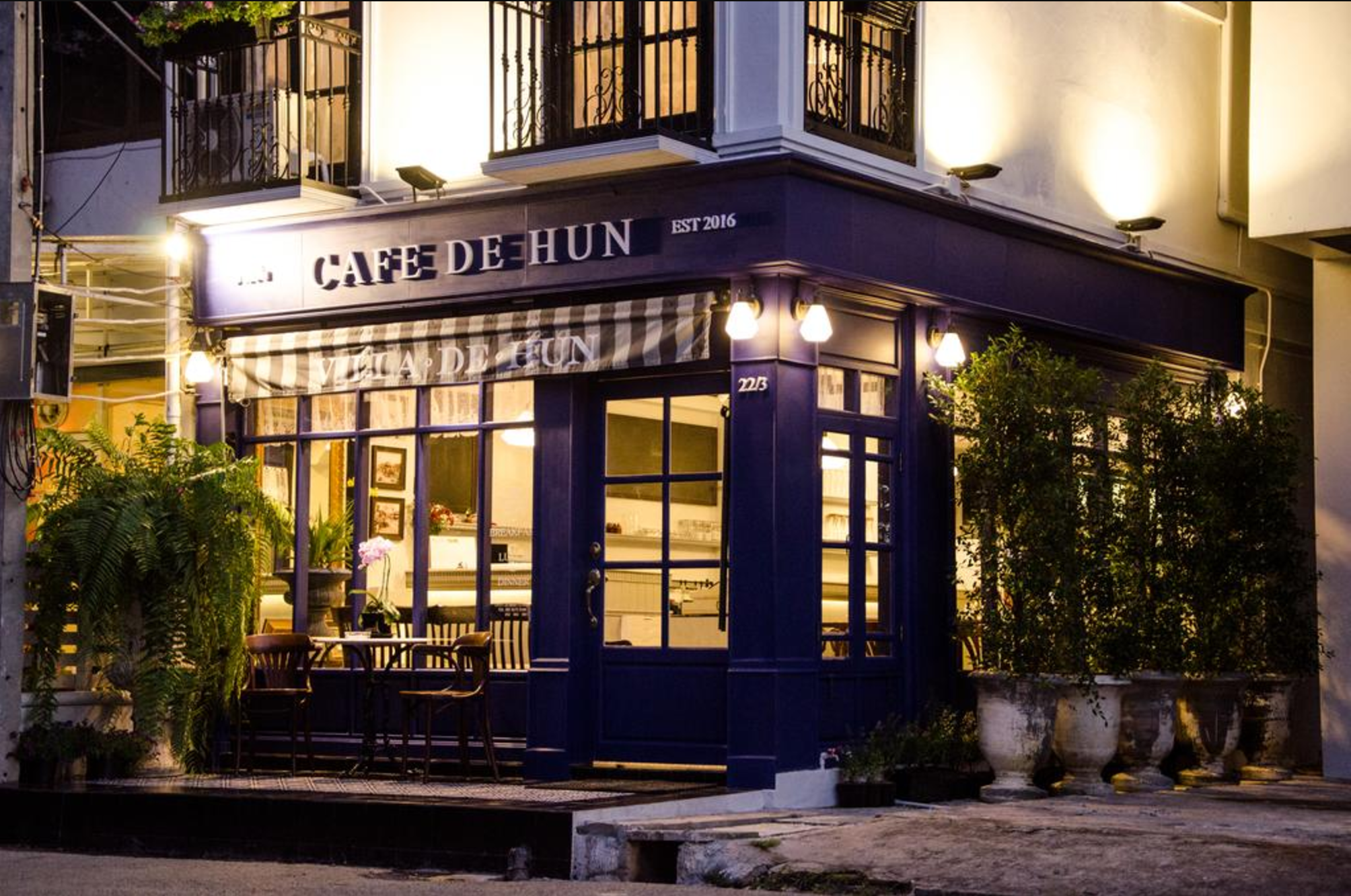 Shopping Day in CNX
While walking through the streets last night we discovered this really cute place called 'Cafe de Hun' which is hostel, but also a breakfast place. So after getting ready this morning we decided to go there and try their breakfast menu which was good, but nothing special I guess. Though it is a really nice hostel and well located place to stay at.
We have been craving to have oatmeal for breakfast so we asked the staff in our hostel where we could get some. She told us to go to what they call the 'Maya Mall'. Since we wanted to see what this area has to offer we decided to walk there instead of taking the TukTuk which was nice because we could go into every shop, every street and stop whenever we wanted too. Probably half way to the 'Maya Mall' we found this other mall called 'It city' right next to us and decided to have a look at it. Inside we found the biggest super market EVER offering all kinds of foods and products from all over the world. Good thing because we finally got our oats and some other things for breakfast. After grocery shopping we went to every single floor in that place and had a look at all those shops, also trying to find postcards which was so hard. Nobody seemed to have any decent postcards so we gave up on that.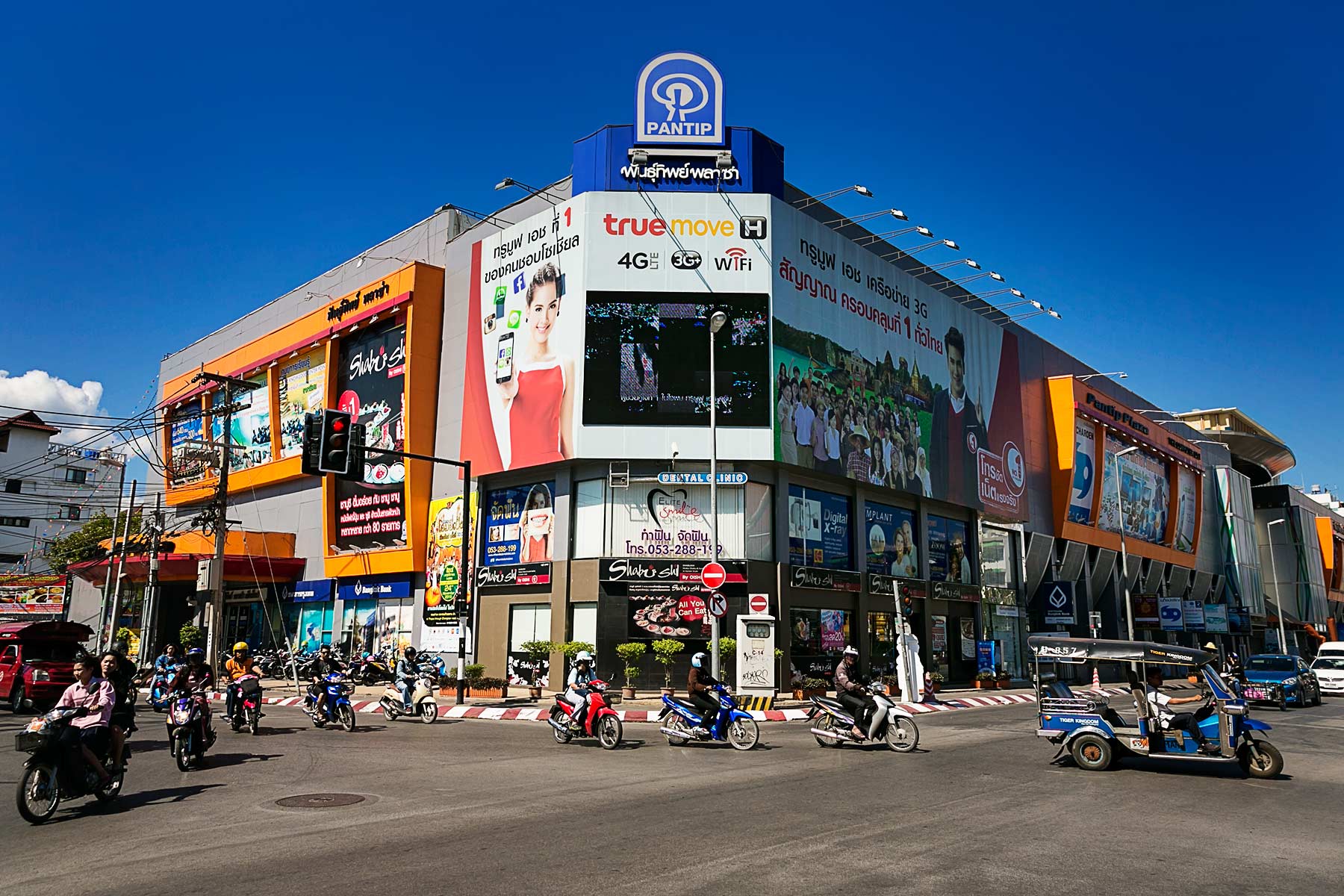 While our walk through the city we also explored a new hostel which we will be probably moving into on Saturday so I will tell you about that later, with a gym right around the corner which we will be able to use after talking to the staff there and we also found a place where we can rent bikes at. We will definitely keep that in mind for the weekend because in this area are some temples and attractions we might want to have a look at and I think it could be a fun think to ride around with bikes for that.
Being in a rush to get back to the Dozy House to a certain time for signing up for something we headed back to get our day set for tomorrow. We again have big plans you could say, but I feel like every time I say that something is coming in between, so that's all we are going to say for now and tell you all about it in the tomorrows post !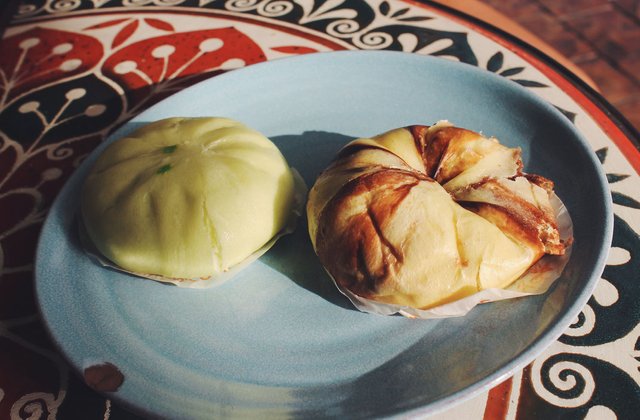 Having lunch at a little street food restaurant we both got our favorite dish - fried rice with chicken ! We went to this pastry shop right around the corner after to try something called 'chinese steamed ban rice' which you can see in today's picture. The green one is with coconut and the other with with banana and chocolate - our favourite ! It actually tastes like a cake, but not too sweet. Some of them are filled with coconut pieces or banana for example. They cost 20 Thb (~0,40€) so not too expensive and a good dessert.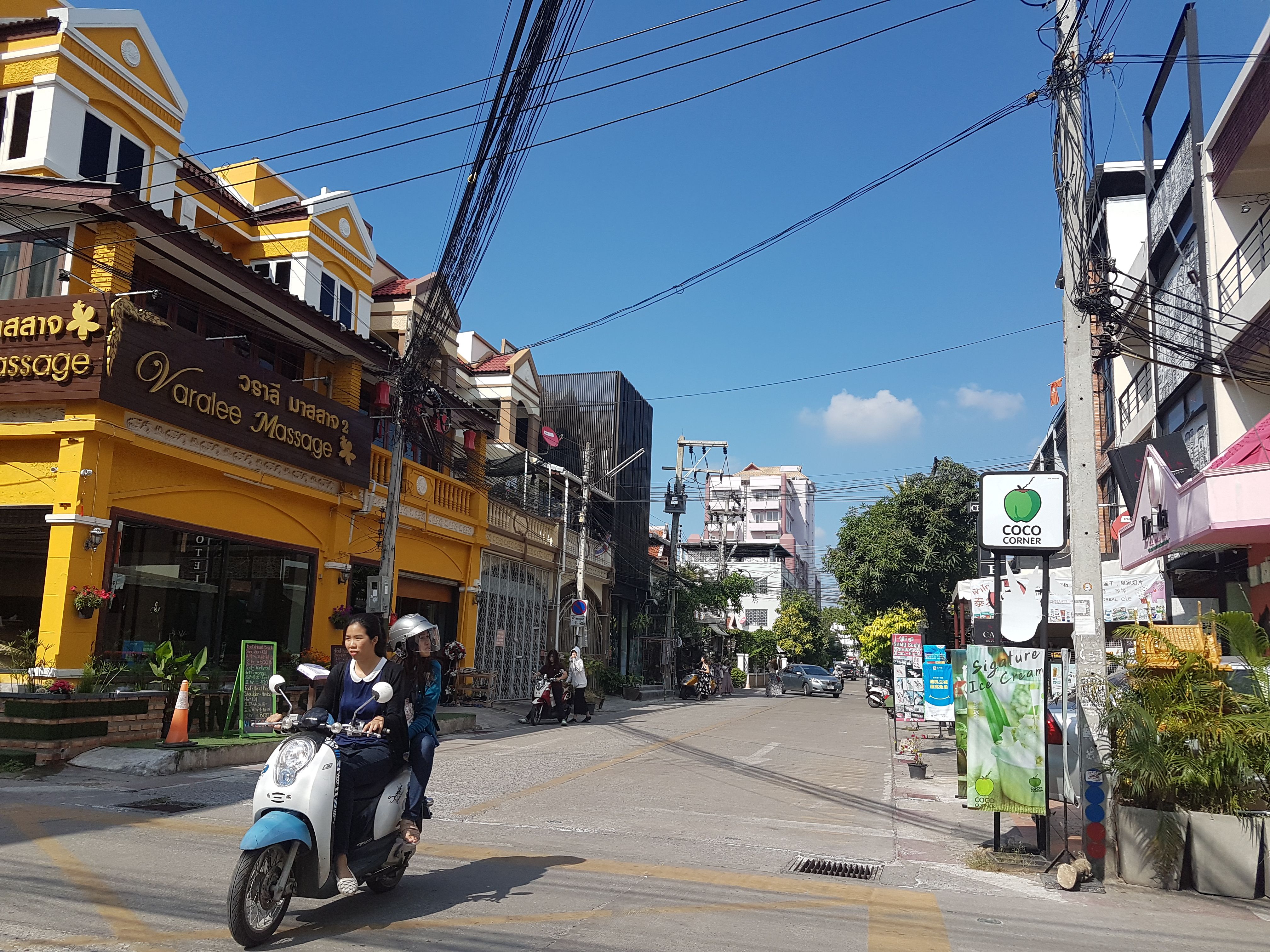 We spent the afternoon hanging out in the lobby of the hostel and talked to other people staying here. It's crazy how many people just come here and travel and it's so fun talking to them. Remember the two guys we met at the airport in Dubai, but never met again in Bangkok ? So we randomly texted them to hear what they are up to and found out that they are actually staying in the same area just one kilometer away. After our day activity we might meet up with them since they will be moving on on friday.
Be excited for tomorrows post because we can't wait to tell you all about it !
Love,
Kathi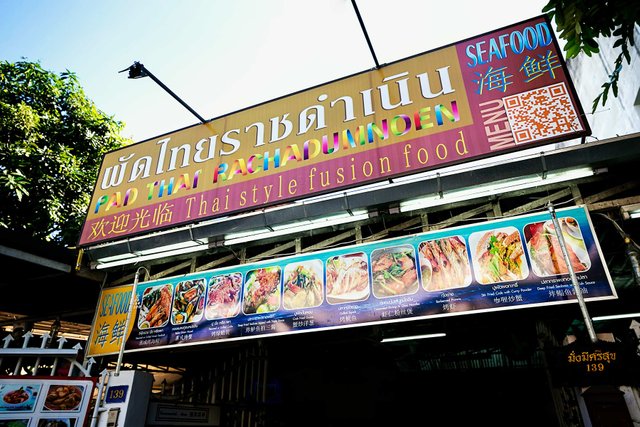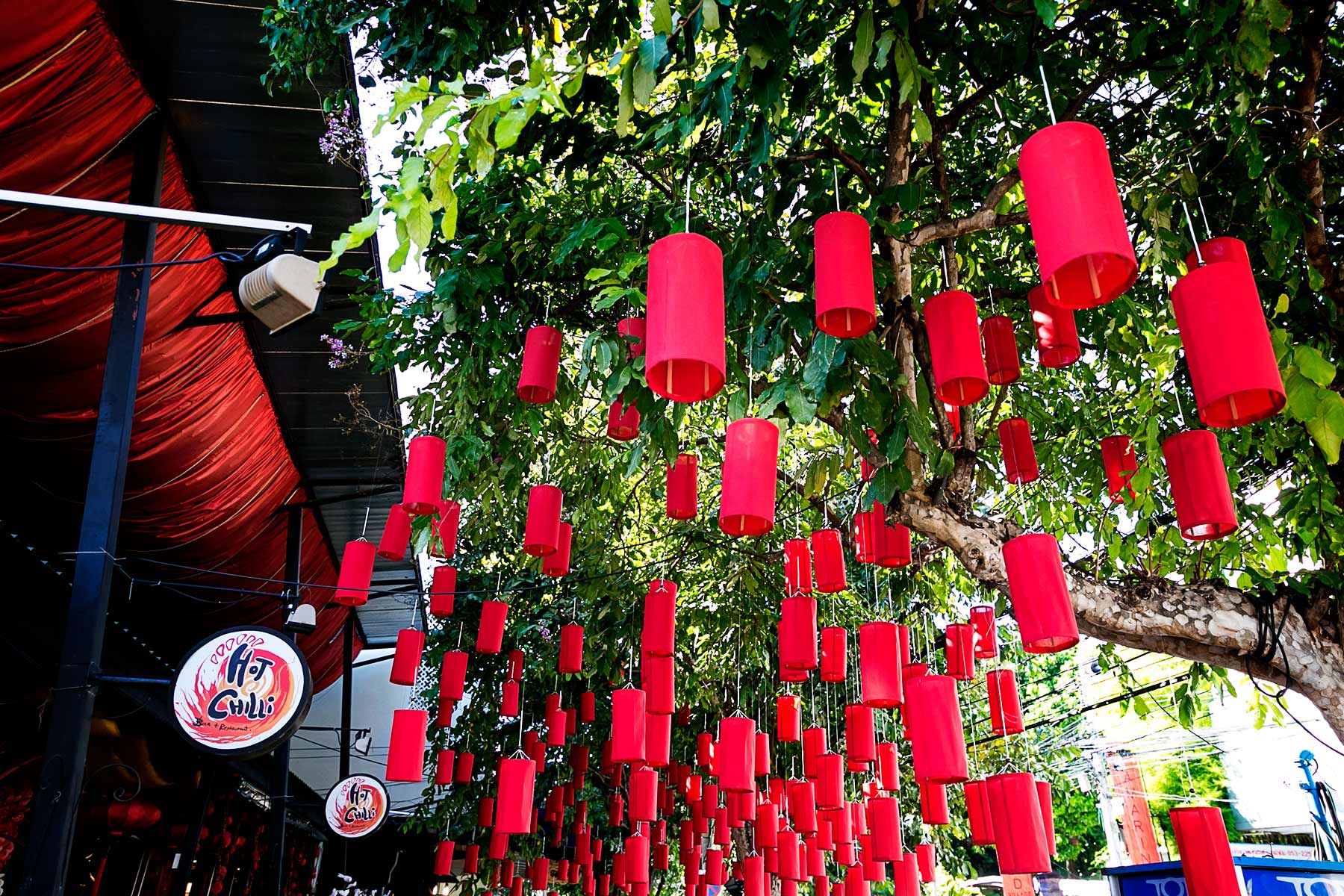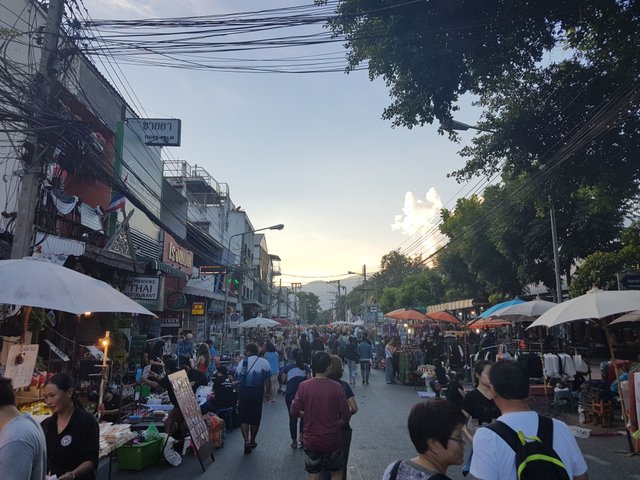 ---
Dear Steemit friends,
Kathi is a friend of mine and currently on her way around the world.
Show her some love: Instagram
If you like this post, please support with an upvote and follow me.
Leave a comment to let her know what you think about her journey.
All the best,
BigBoy.