On Detours with Kathi #012: Goodbye Pattaya, Chiang Mai here we come!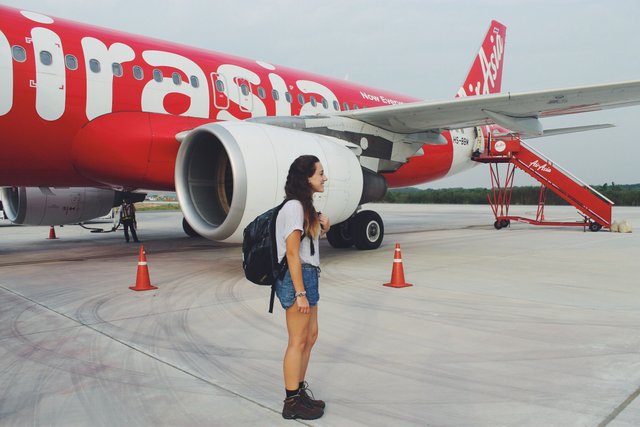 Goodbye Pattaya, Chiang Mai here we come!
We again need a change of scenery because we have spent way too much time in Pattaya. After some struggle with booking flights our Thai friend May again helped us and got the tickets for us. The tickets cost 3.700 Thb for us two so about 95€. So four hours before leaving to the airport we got our tickets and even later we booked a hostel called 'Dozy House' which the two other german girls told us about.
Since I went to bed at six in the morning and Julia also had a rough night we couldn't quite manage it to get up in time so we missed the breakfast in the hostel. May being May she took care of that little 'accident' and got us breakfast in bed.
I feel like we are slowly getting used to packing our stuff out and into the backpack daily we got all ready to check out. May being May -again- she made us tasty fried rice with chicken before the cab came to pick us up at 2.30 pm.
The drive from Pattaya City to the U-Tapao airport from which we would fly to Chiang Mai took about an hour and cost 250 Thb (~6€) for each of us. Since our plane to Chiang Mai was scheduled for 5.10 pm we only had time to check our luggage until 4.10 pm. We didn't know where the airport was located so we thought we couldn't make it in time and already thought of the worst - not being able to check in our backpacks. BUT, we arrived just in time at 4 pm and because the airport is really small and not crowded we were able to get through the security check in time, check in our luggage, get our boarding passes and arrive to the gate.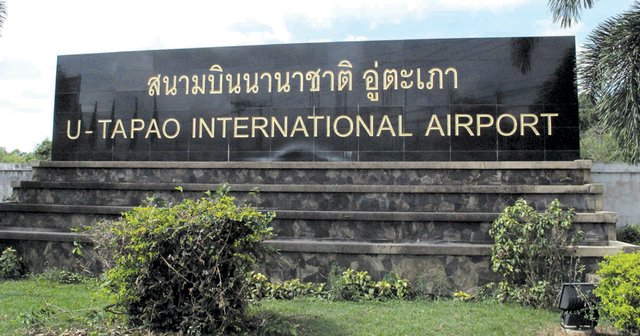 When boarding time started at 4.35 pm we got picked up by a bus at the gate and were taken to the plane. We actually left early and it only took us an hour to get to Chiang Mai instead of one and half hours. Arriving at the airport everything worked out just fine- we quickly got our backpacks and found a cab to take us to our new hostel right away for only 80 Thb (~1,60€). The driver already knew the place so we got there within five minutes.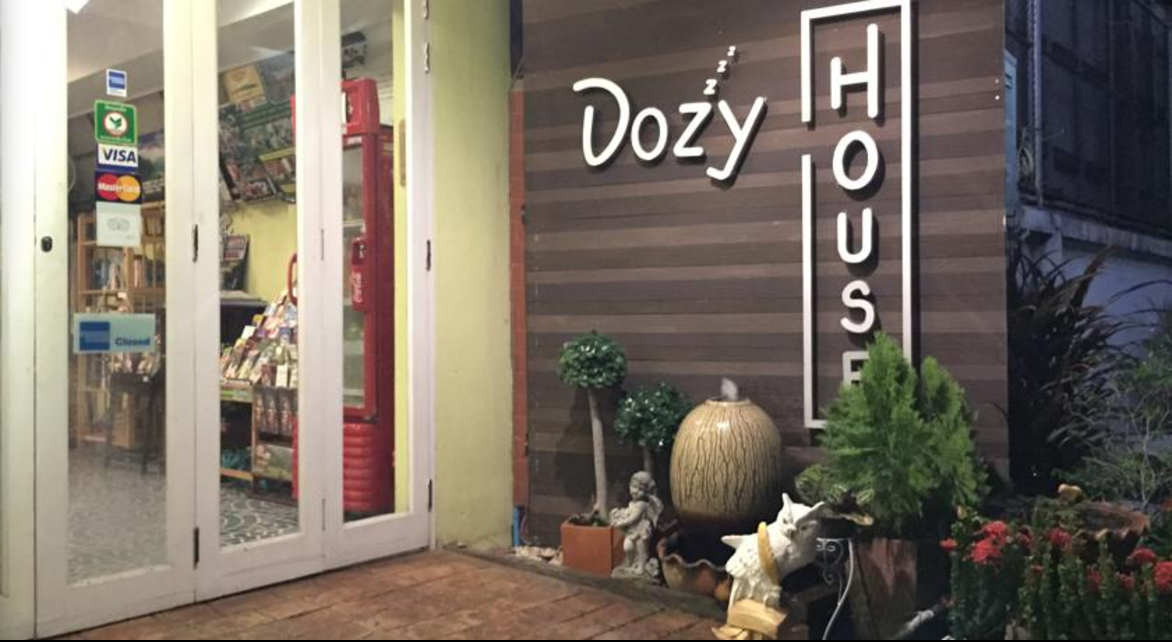 The hostel 'Dozy House' is the cutest place ever ! It's located really nice in the center and close to the airport of Chiang Mai. In the area around are all kinds of street food markets, little stores, massage studios and malls. After checking we went out to have dinner and sat down at little restaurant having some Thai food - which I'm personally getting really sick of. We walked around for a little while and already explored some things we want to look at tomorrow and things to try like this Thai pastry.
The staff at the hostel is really nice and helpful and they speak really good english. They offer daily programs and trips, have a little bistro with a kitchen which you can also use and also a little corner in the lobby where you can get free snacks and store your groceries in the fridge.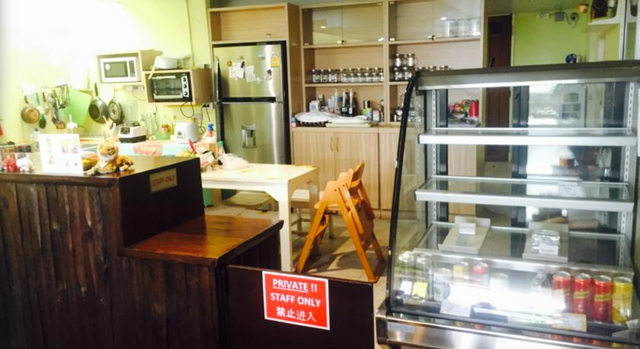 Our room has its own bathroom and funny thing - we got the exact same room the german girls stayed in when they were here. A really nice extra is the closet in our room so I think this is the first time since we have been out that we actually emptied the whole backpack.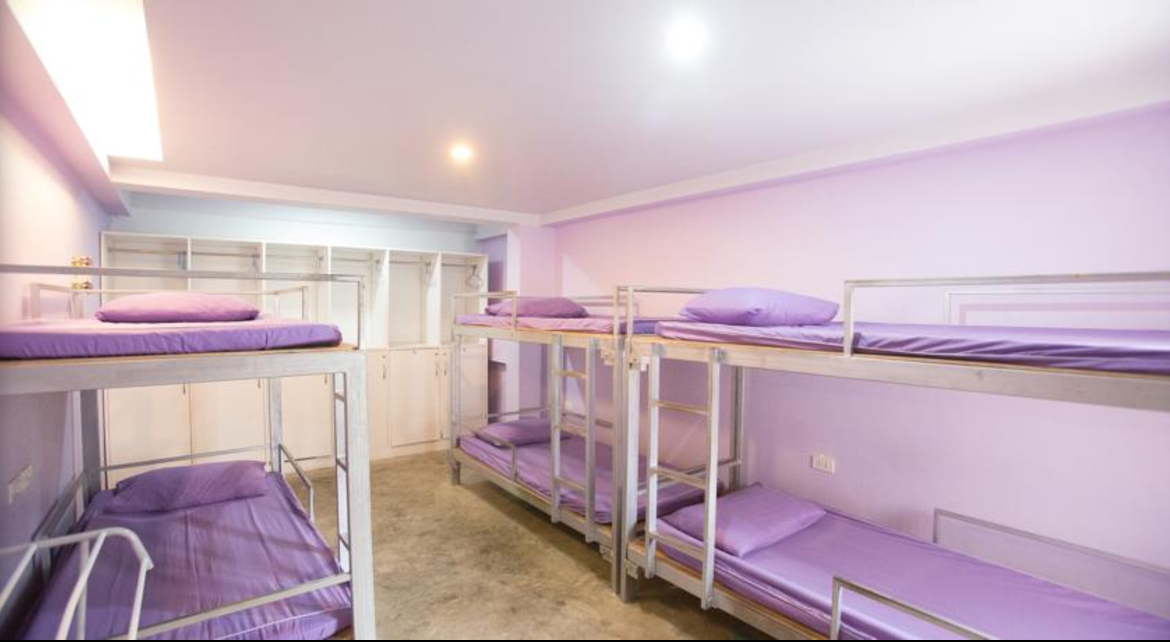 I already missed socializing and having long conversations with other people so while I was waiting in the lobby, looking at the pictures from today, for Julia to come back who got another thai massage right around the corner I met this guy 'Kent' who is also staying here with his girlfriend. Kent and Brittany are from San Francisco in the US, both aged 30, have already been traveling since March '16. They both quit their jobs, his dog is staying with his inlaws in Sweden and ever since they have been traveling all over the world. I probably talked to him for about an hour when his girlfriend came back from a cooking class and later on Julia also joined us. We talked about so many places, Kent showed us pictures and I'm just so amazed by what the two have already done on their journey. They shared their memories, told us stories and gave us all kinds of advice for our trip. Talking to them for three hours was so amazing and inspirational and I hope to keep in touch with them.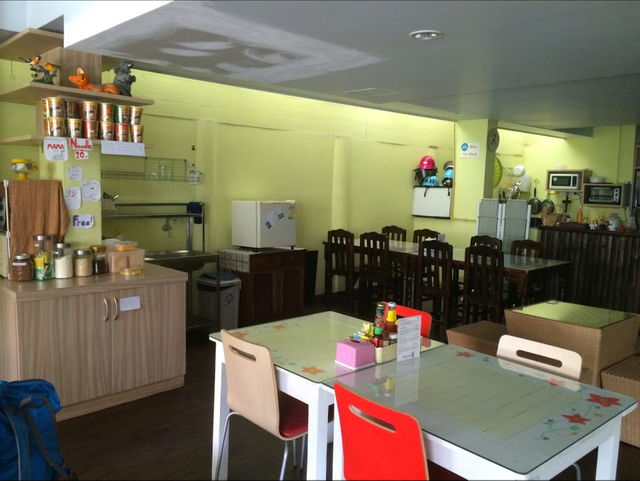 We just had a late night snack - some toast with jam from the kitchen - and don't have any further plans for the night yet. Probably talking to some of you in germany and then head to bed later on.
Chiang Mai is such a cute and wonderful place which we can't wait to explore in further detail and are really happy about moving on. As always we don't have a set plan yet, but we will probably stay in the area around and then head back to Bangkok from her to catch our next flight.
Hope you're all doing fine !
Love,
Kathi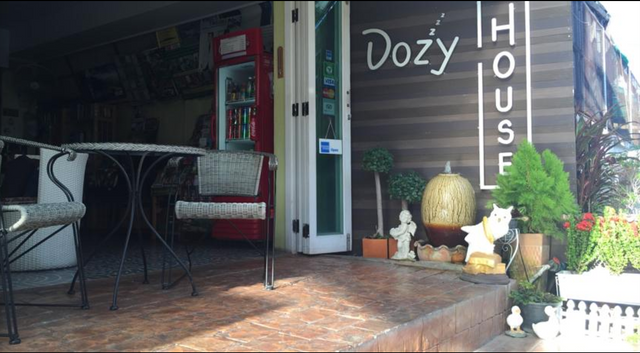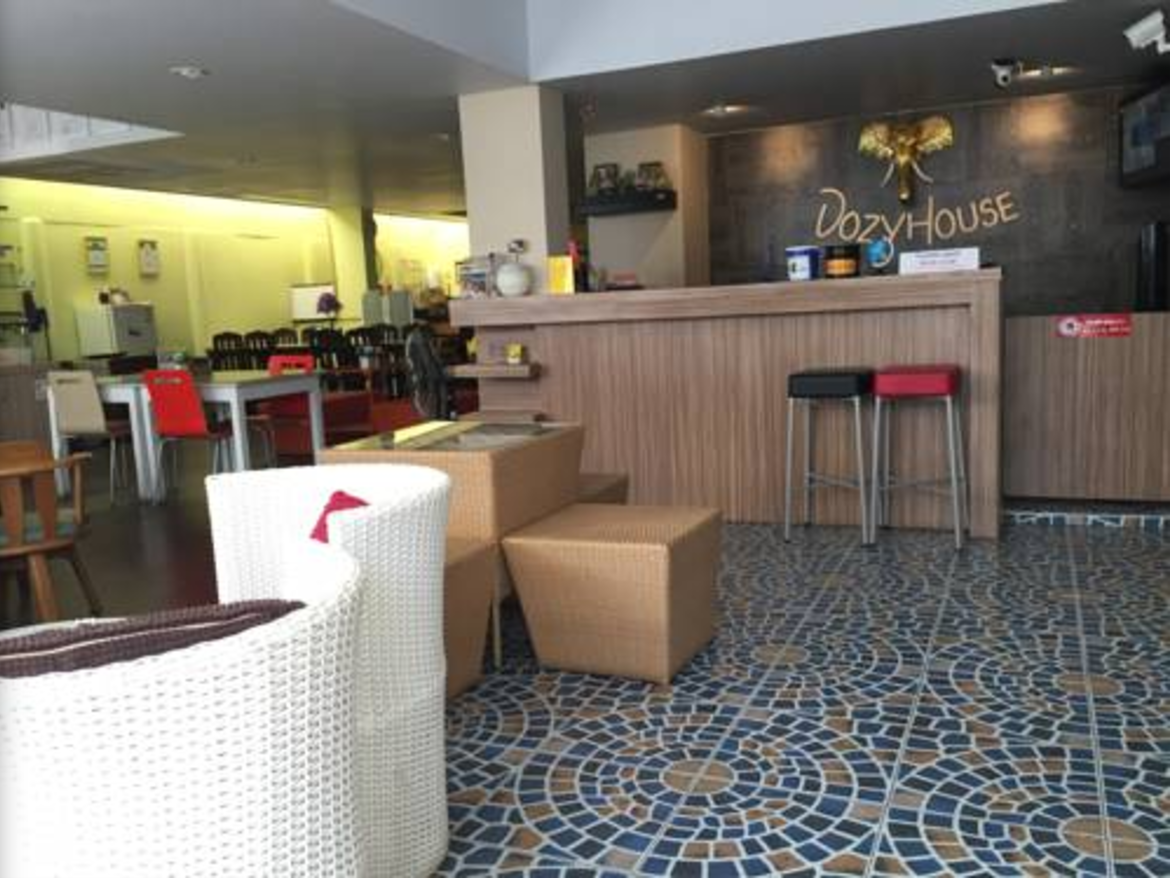 ---
Dear Steemit friends,
Kathi is a friend of mine and currently on her way around the world.
Show her some love: Instagram
If you like this post, please support with an upvote and follow me.
Leave a comment to let her know what you think about her journey.
All the best,
BigBoy.