Nepal – The ultimate travel destination for 2017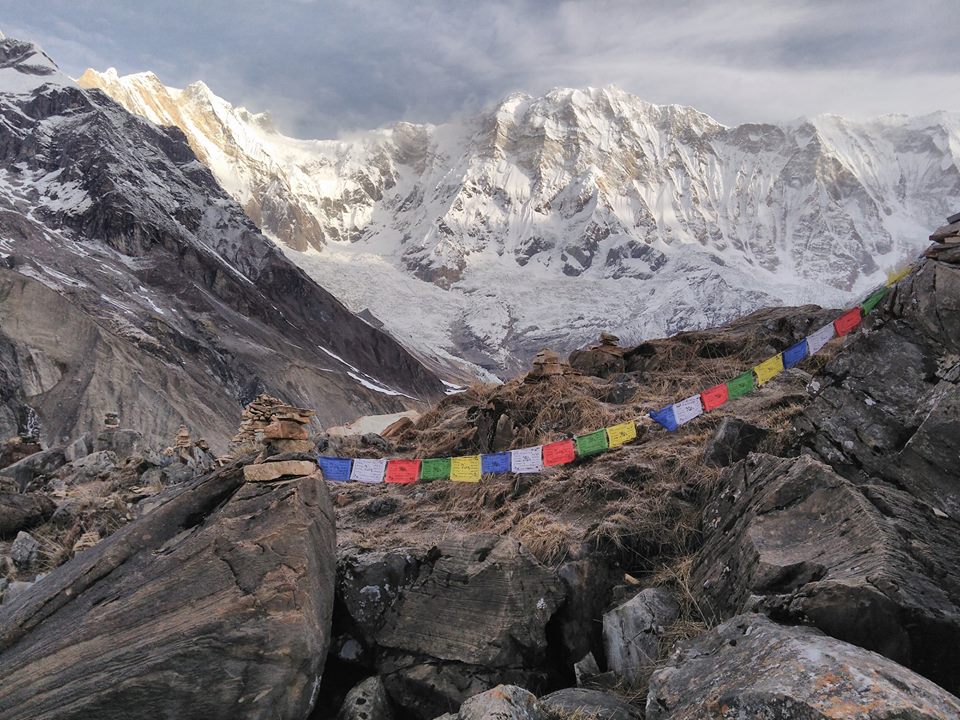 This year I have been blessed with the gift of unlimited travel time. Instead of the usual rushing through the countries, trying to see as much as possible for the few days off I have from work, I got months to explore. Everything comes with a price and I paid for this venture 5 years of my life working hard in the corporate word (:. I choose to spend more time getting to know the country and the culture, vice just increasing the number of the places I have been. I think the Earth has too many, too beautiful places and for that reason, I try to avoid visiting the same country twice. Until I went to Nepal. For that country, I will make an exception. I spent 4 days in Kathmandu; 19 days in Annapurna area trekking; and 5 days in Pokhara. You can find here a lot of pictures from my trip, useful information and the reasons why it is my top destination.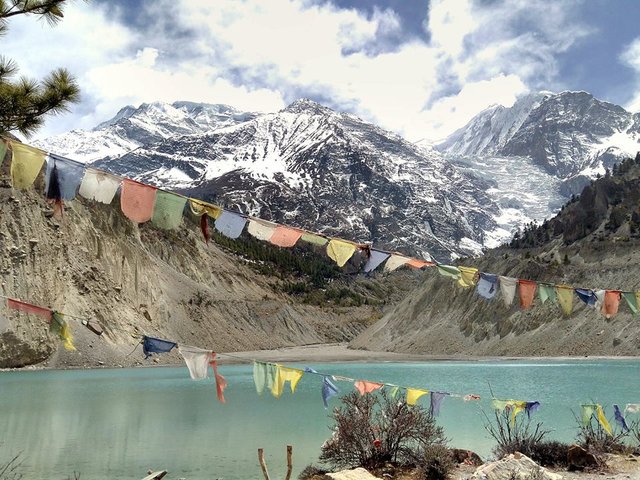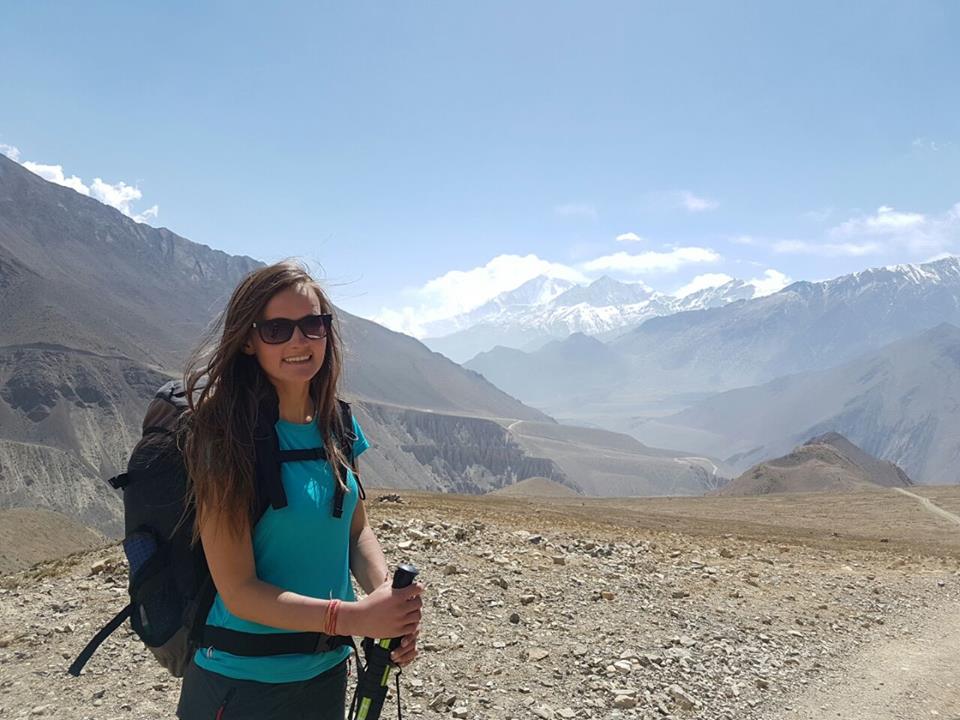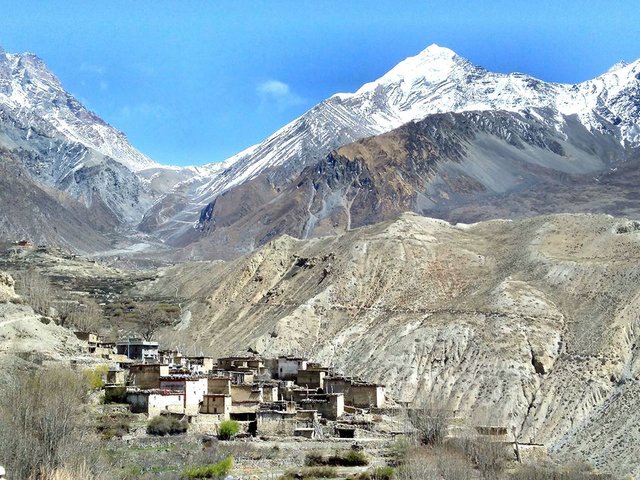 The most popular treks in the country, and probably in the world, are Annapurna Circuit, Annapurna base camp, and Everest base camp. I chose to do the first two and come back next year for the third one. Annapurna Circuit takes you up to 5416m which is the highest elevation I have ever been. The risks of high altitude sickness should be considered very seriously before going there especially if you are going to do independent trekking (no porters, no guides). I found my trekking partners online and we decided to do it independently. My expenses for the whole month excluding only the plane ticket were less than 800$. Which lead us to reason number one of why is Nepal the greatest travel destination this year on my list.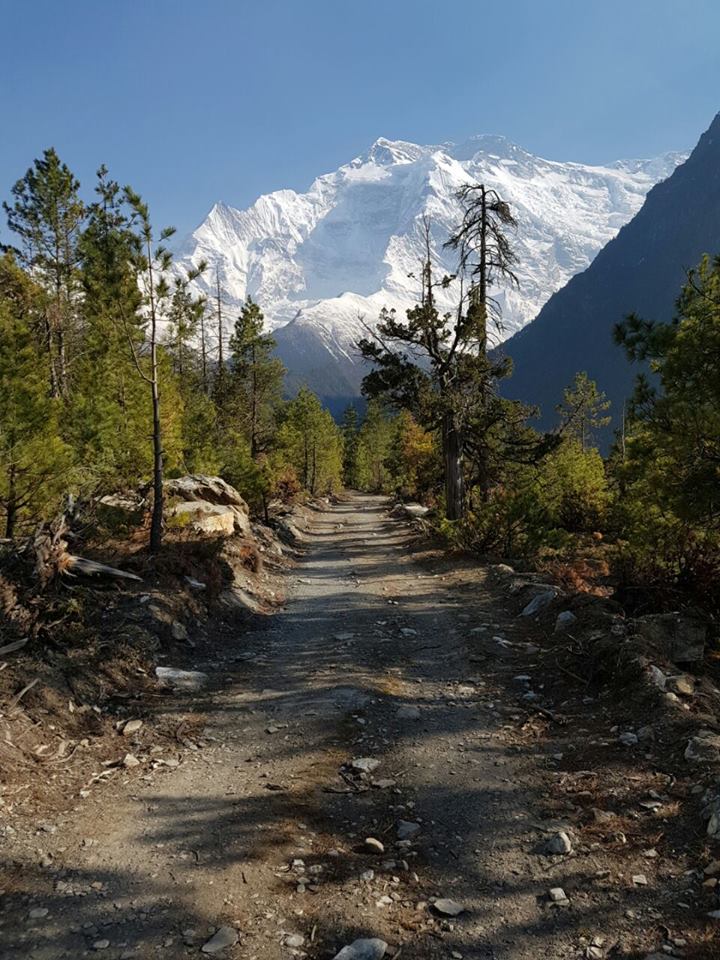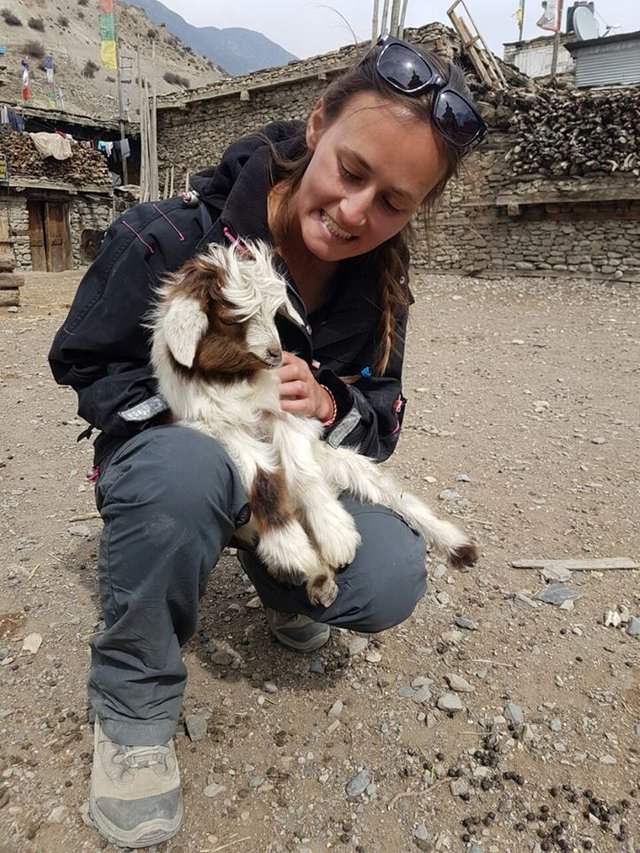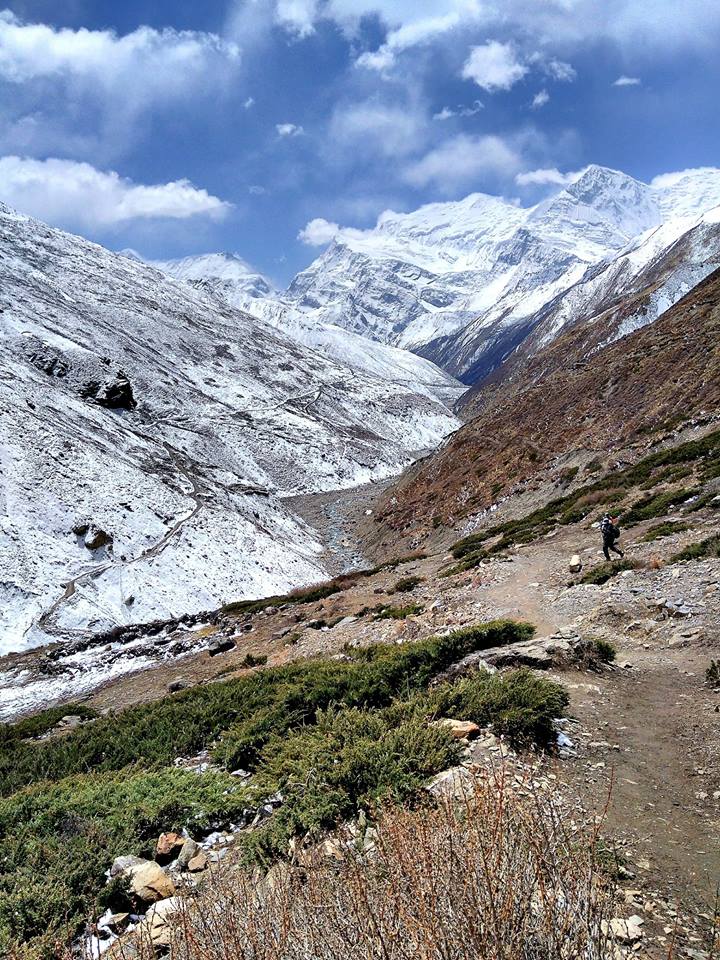 With accommodation varying from 6$ in Kathmandu for a clean and nice hostel to 5$ in Pokhara for a big private room in Pokhara, and 0-3$ for many of the rooms in the Annapurna area you can hardly find a place on Earth to sleep for less amount of money. You should expect any kind of showers in the mountain, most of the time the water won't be hot, but if you are willing to spend 1-2$ more you can get gas shower where the water will be as hot as you want. Not available at the highest elevations. Tourist visa cost me 40$ for 30 days. You can purchase one only for 15 days, which is less expensive (25$) but if you are planning to do some trekking probably it won't be enough. Entry fee to enter Annapurna area costs 20$. TIMS card (Traveler Information Management System) for individual trekker is also 20.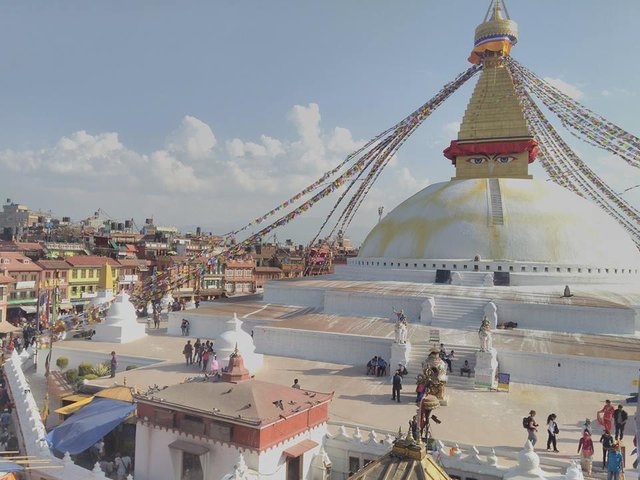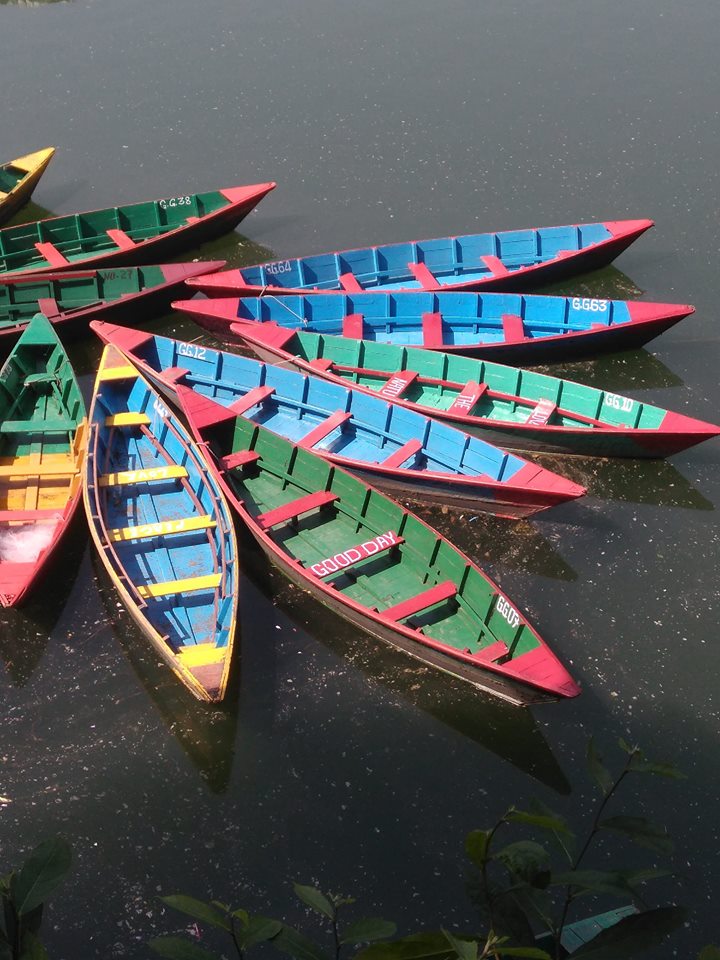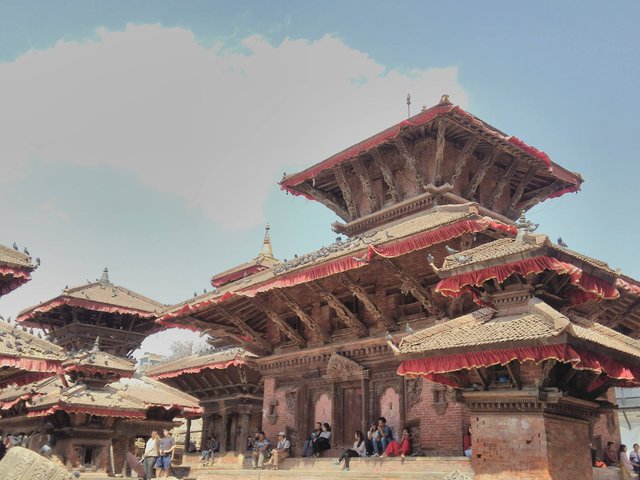 Food in the cities will cost you around 2 dollars. It will be more expensive on the trek because lodges include the price of the accommodation in it. This is the reason why you can get "room for free". If you eat your dinner and breakfast at the place you sleep you can ask for free accommodation. In the past, that was the general rule. Nowadays, lodges charge you 1-2$ for the room but you can still politely ask if it is possible to get the room for free. Breakfast and dinner in the lodges will cost you about 12$. We come to reason number two to love Nepal – food is delicious. I do not know what is the reason behind it – maybe after walking 30km everything is tasty, but I liked the food even in the cities, so there should be another reason behind it. If you are vegetarian forget about the struggles in the other countries in the world. 90% of the food on the menu is without meat. Not only the food but also the tea is amazing. My favorite Masala or Himalayan tea is available everywhere and I think I was spending more on it then on accommodation most of the time. If you never tried tea with milk it might be a little bit strange for you in the beginning, but if you like the smell of cardamom you will easily get addicted to it.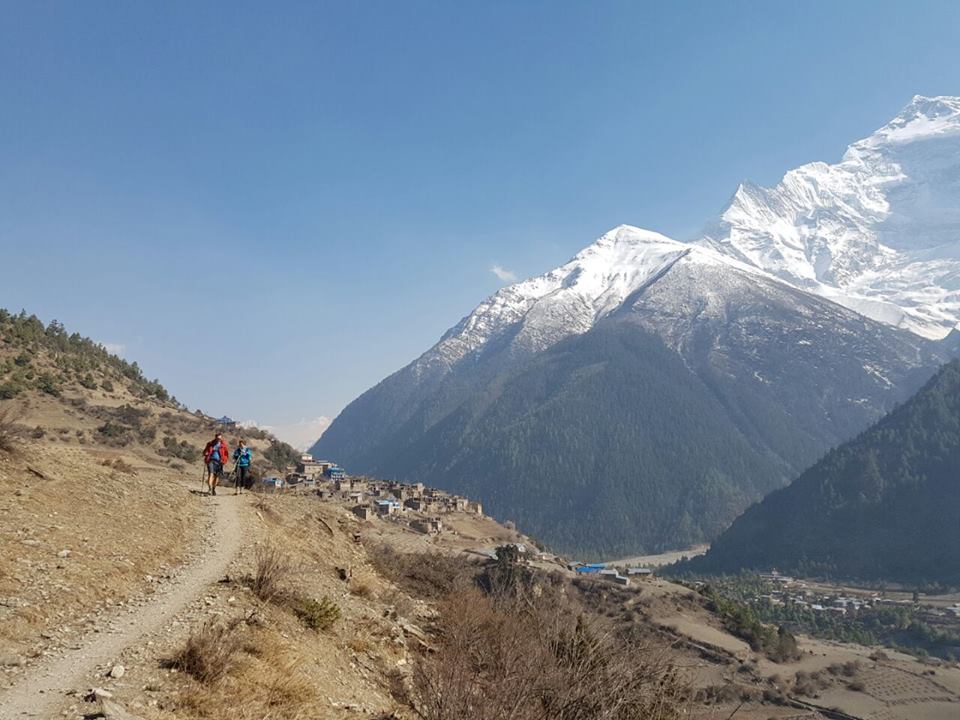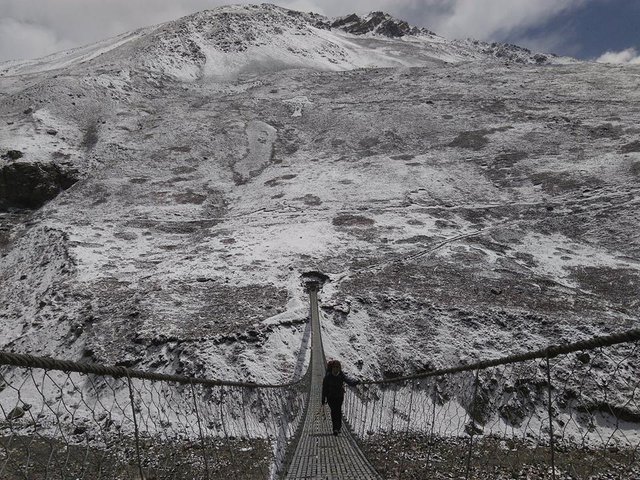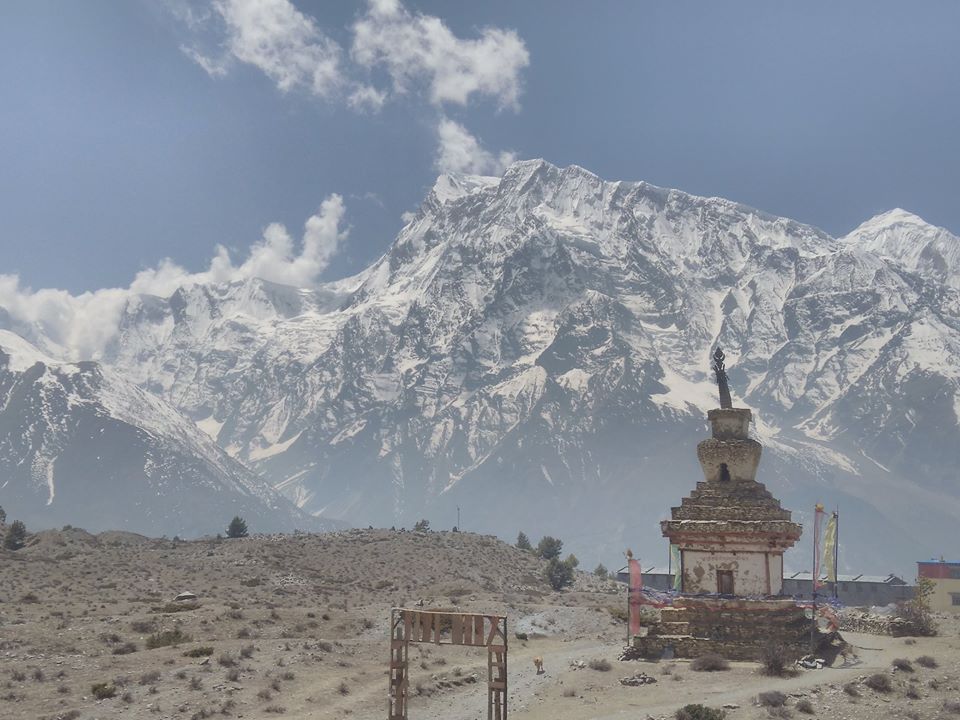 Trekking in Nepal offers totally different experience than anywhere else in the world. It even has a special term for it – "tea-house trekking". Forget about carrying plenty of food, water, and equipment in your bag. Small villages with lodges will be available every 2-3 hours. The longest distance without such was crossing Thorong La Pass (the highest point of Annapurna circuit) and it was about 5 hours. I didn't carry any food with me, except some emergency power bars and about one liter of water. I had my extra light sleeping bag with me and my bag was about 8-9kg which is okay weight. So, reason number three to go to Nepal is the outstanding scenery you can enjoy without suffering too much.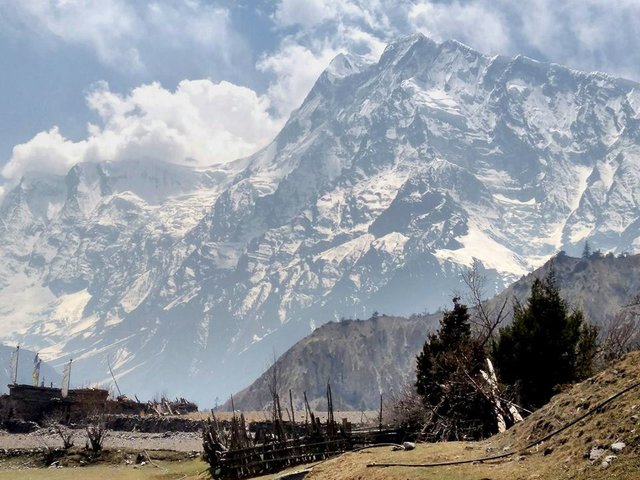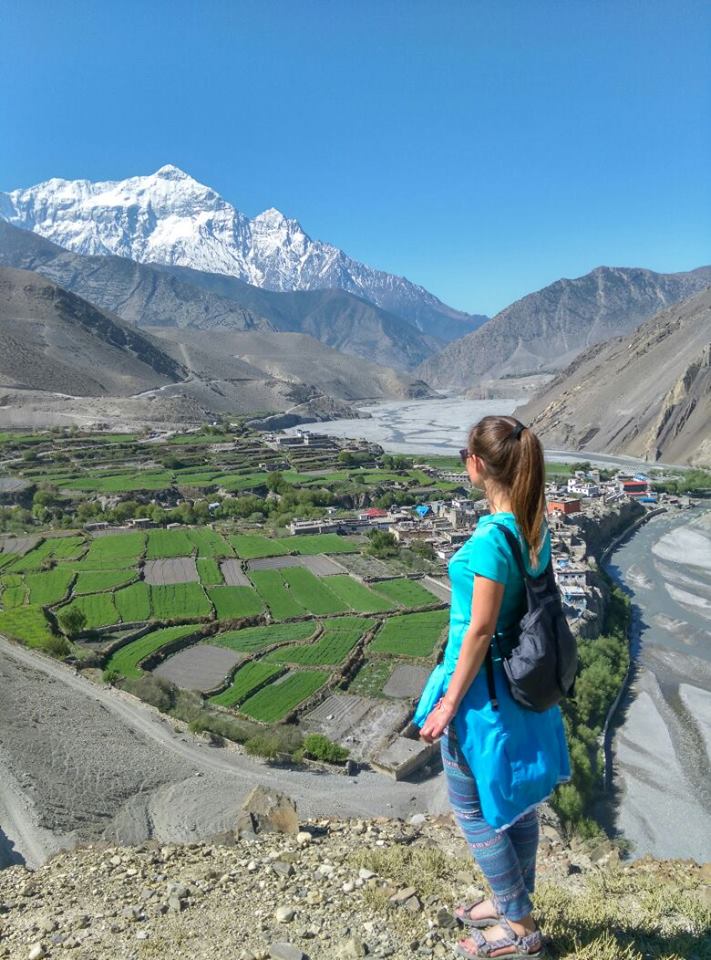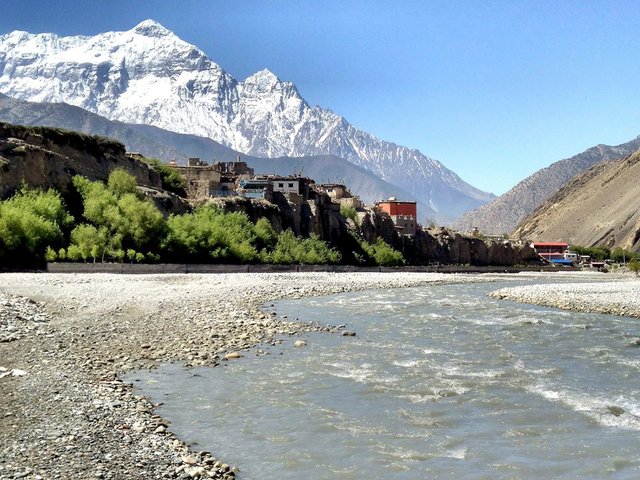 Reason number six comes immediately to my mind. I have been traveling to many countries and sometimes to get from one interesting point to another takes days. You are guaranteed satisfaction only if the next point of interest is worth traveling a day to see it. In Nepal, every five km or so, you are guaranteed that you will get another amazing view and you do not need to spend your time traveling 10 hours just to find one. Like most of the countries in the South of Asia, Nepal has a monsoonal season starting from June to September. This is the time when you don't want to be there. The mountain peaks are not visible due to clouds and you will miss the main attraction Nepal has to offer – spectacular views. January to March is really cold, so you will need very advanced equipment to be trekking. April - May, and October – November are considered the best months to visit the country. I spent the whole April there and the weather was good both in the cities on lower elevations and in the mountain where it was raining only one day. Spring also comes with the blossom of the Rhododendrons, which is Nepal's national flower. Seems more like a tree to me. It has beautiful pink flowers and it will be all over the treks for you to enjoy it.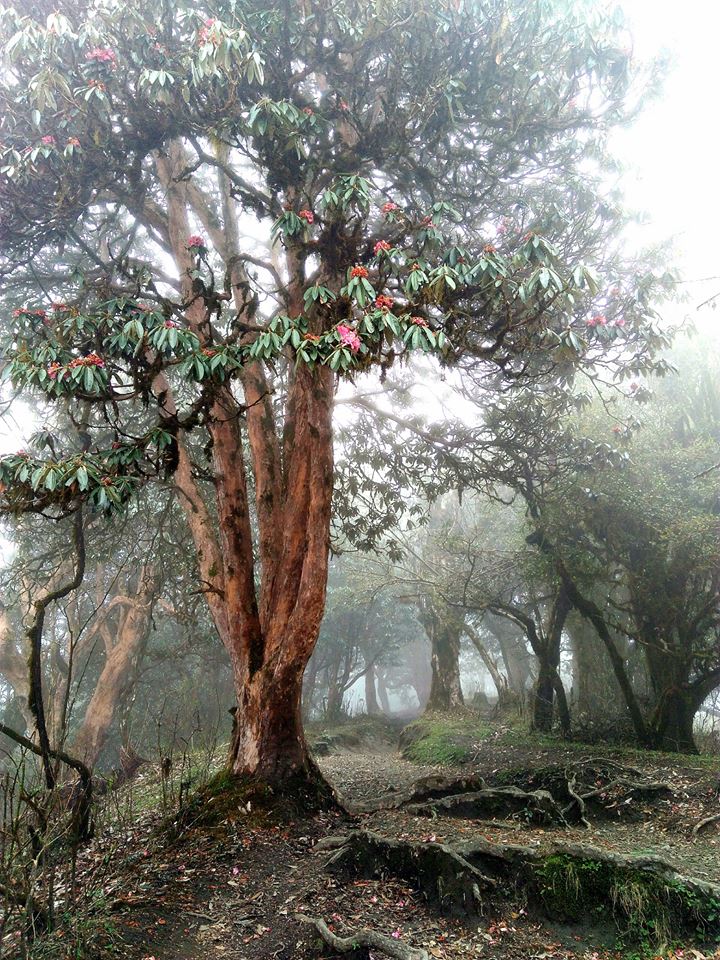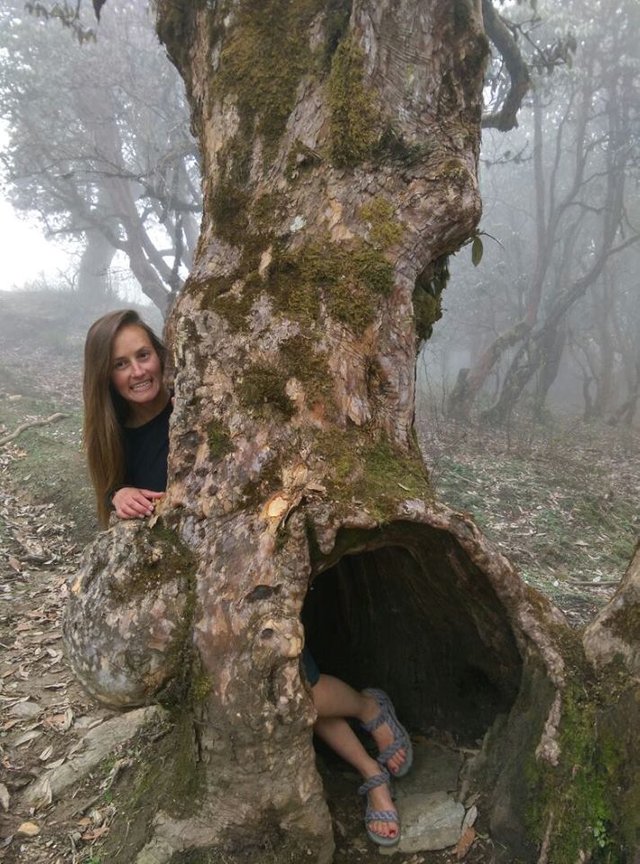 The final seventh reason in my post is the people. Maybe it is related to the mountaineer people which in general have to deal with more extreme conditions to survive, and so, are more open-minded, maybe it is related to the high level of spiritual energy you can feel around, no matter what the reason is Nepalese people are one of the kindest people I have ever met. The country has a lot of tourists, but you can still find unspoiled nice places with genuinely good people living in them. Please be respectful to them, make a research how you should behave and dress, because after all, it is their country and it depends also on us, the visitors, to keep it as amazing as it is now.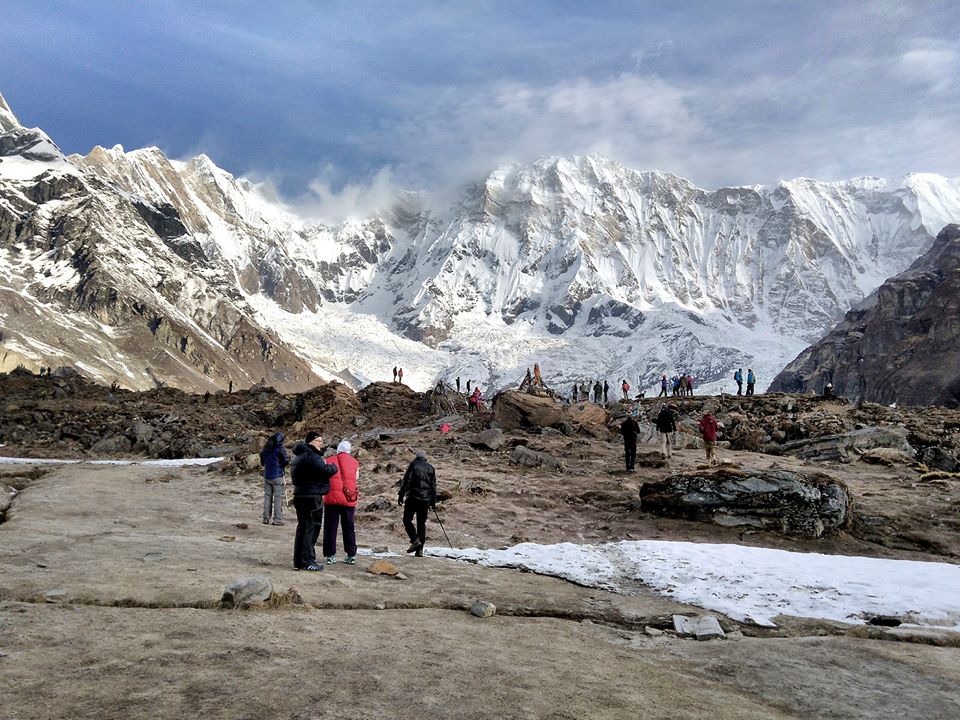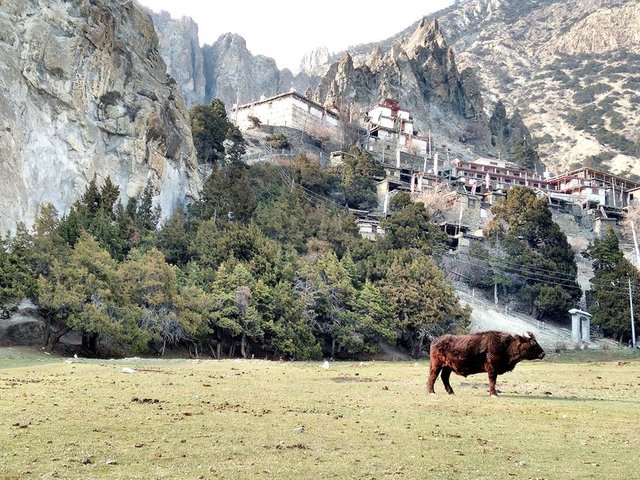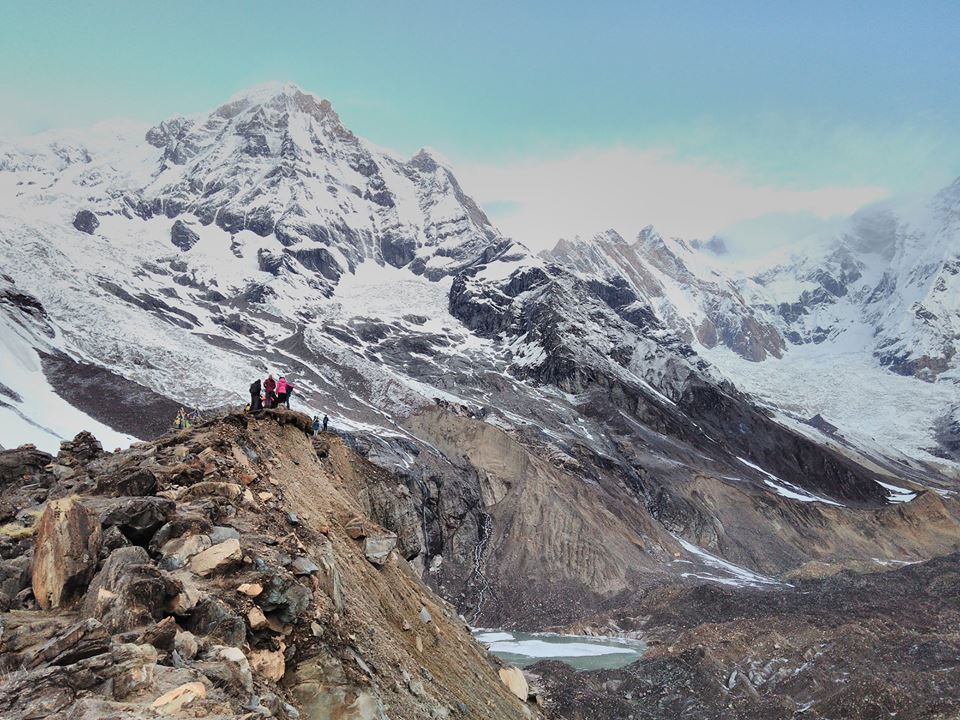 Nepal is on the list of every mountain lover. It hosts many of the highest peaks in the world, including the highest one – Mt. Everest. The country has many interesting places – National parks, temples, old cities, rich history. But if you want to see the most amazing part of it you must go to the mountains. Little charming villages with yaks and sacred temples with mysterious monks – all of this is waiting for you in the Himalayas. Not to mention the scenery above you, most of the time consisting of 3 to 5 7000-8000m peaks. So, if you are a beach person, probably that is not your country. If you like everything else – it is. Mountains are calling, enjoy the Himalayas, love Nepal (: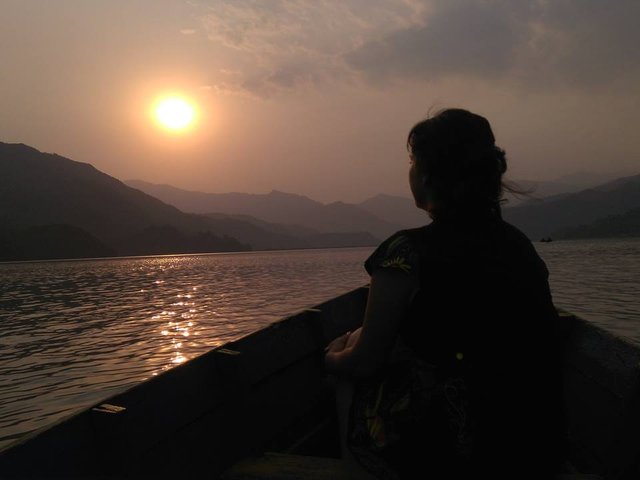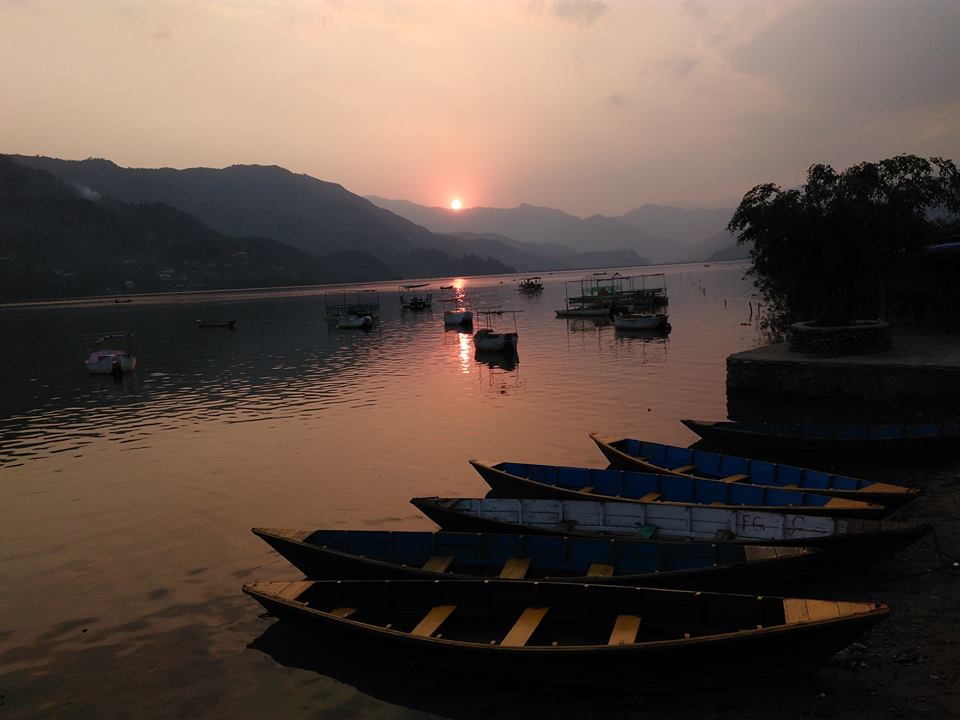 Thank you very much for reading and upvoting. Let me know if you need more information. Cheers to the new year and may it bring us more adventures. Happy celebrations, Eva (: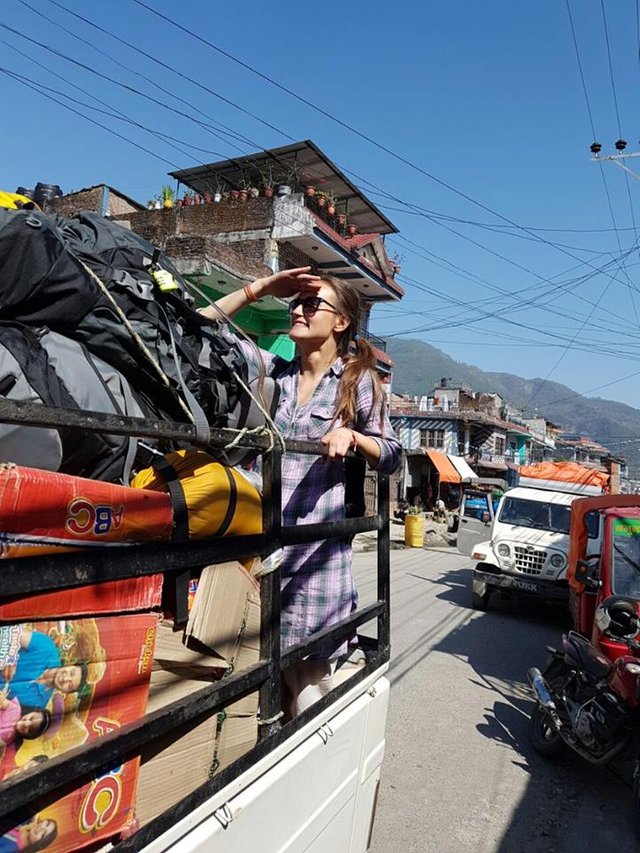 Steemit World Map Info:
[//]:# (!steemitworldmap 28.793124 lat 83.939023 long Nepal d3scr)