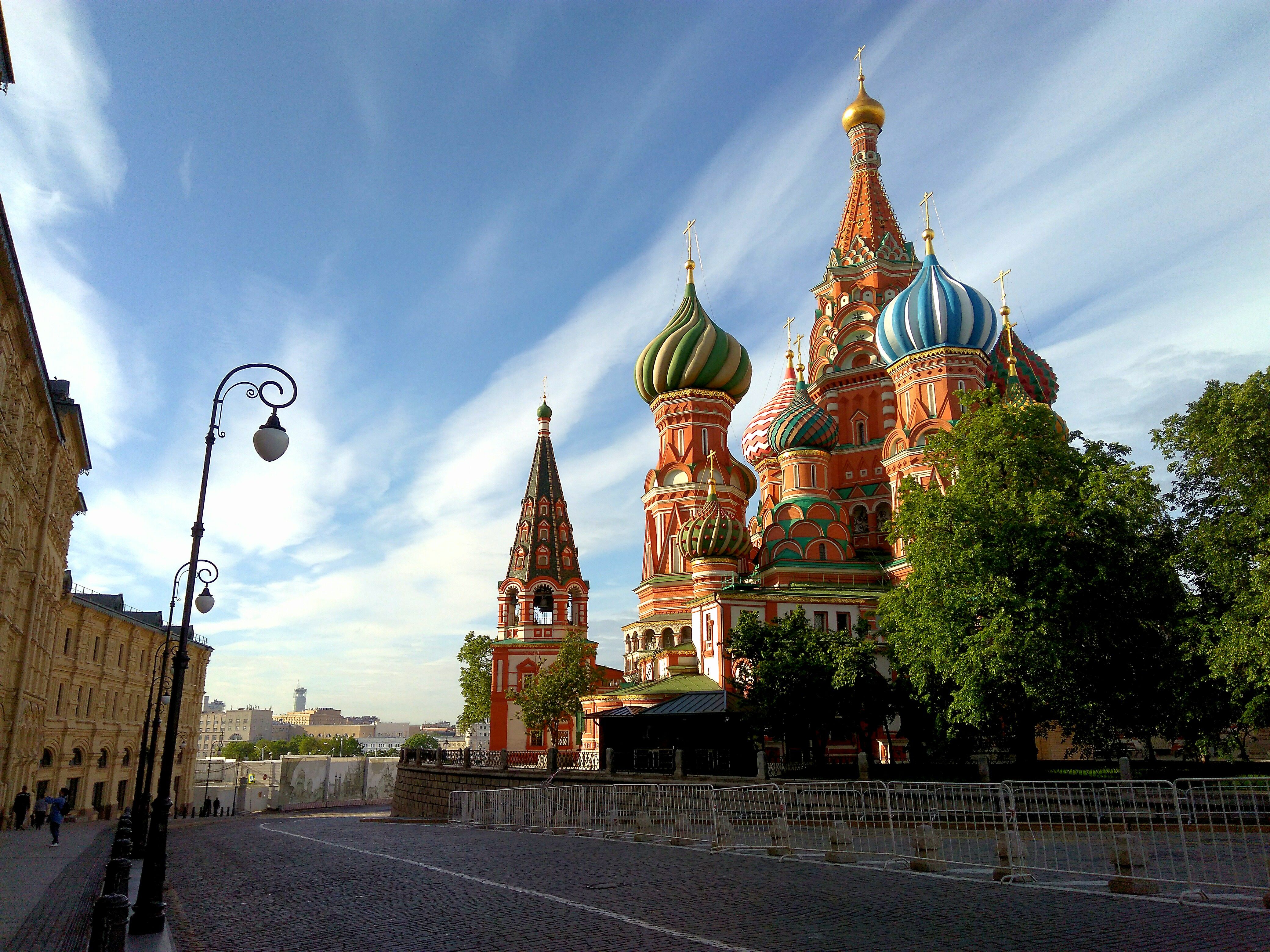 In the last part of what we can do in Russia for two weeks, we will travel from St. Petersburg to Moscow and spend two days there. If you missed the previous two parts and want to see more beautiful pictures you can find them here:
St. Petersburg
The Imperial Residences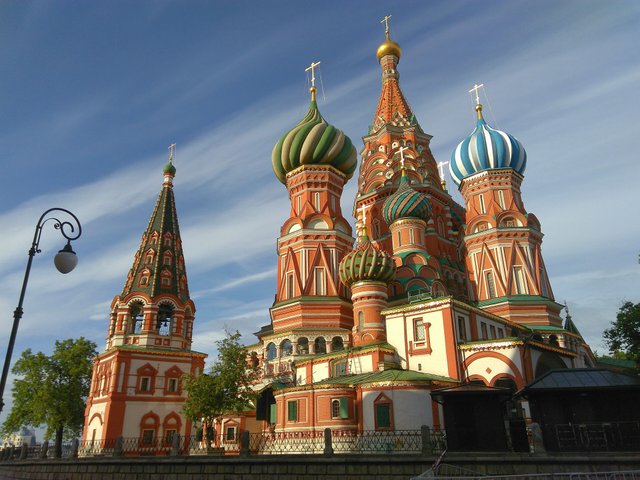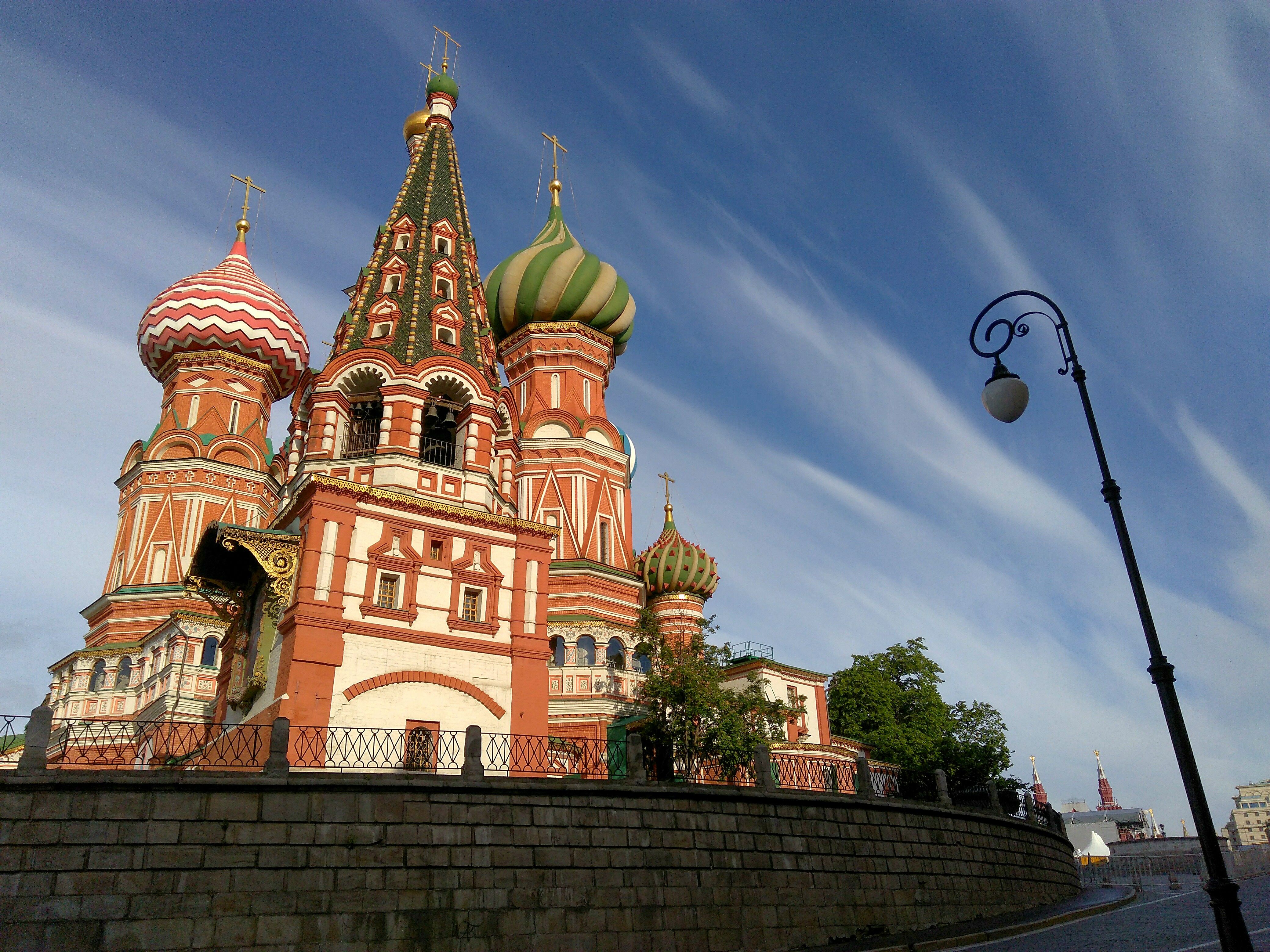 I caught the night train to Moscow and it was pretty comfortable. You get clean sheets and free tea. The beds are comfortable enough, especially if you are a small person. The train takes around 8 hours. I arrived very early in the morning and even the subway wasn't working yet. Instead of waiting with all other hundreds of people for it to open, I decided to walk to the Red Square. It was only 2km or so from the Central Railways Station. The morning was looking promising – blue skies and nice warm weather. My decision to walk was a good one. When I arrived at the St Basil`s Church there was no one. The light was perfect and I had the chance to make good pictures. Unfortunately, there was a fence around the Red Square and Russian soldier kindly let me know I cannot enter at that time. The square is usually open, so you can enter and see the other building without the crowd early in the morning. That day they had some event going on later and that was the reason for the fence.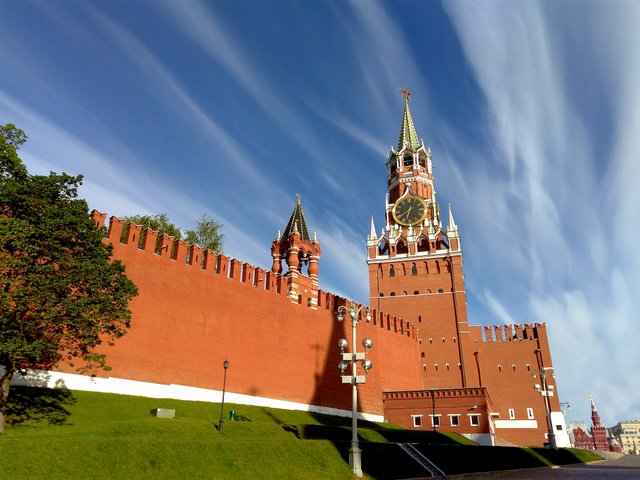 Later I came back and had to wait on a huge queue just to enter the square. My usual luck came back when I decided to go see the Diamond Fund in Kremlin. I never had a thing for jewelry and expensive stones, but that place is stunning. No photos are allowed. They only allow 20 people to get inside at a time, and you should be really booking it in advance on a very busy day.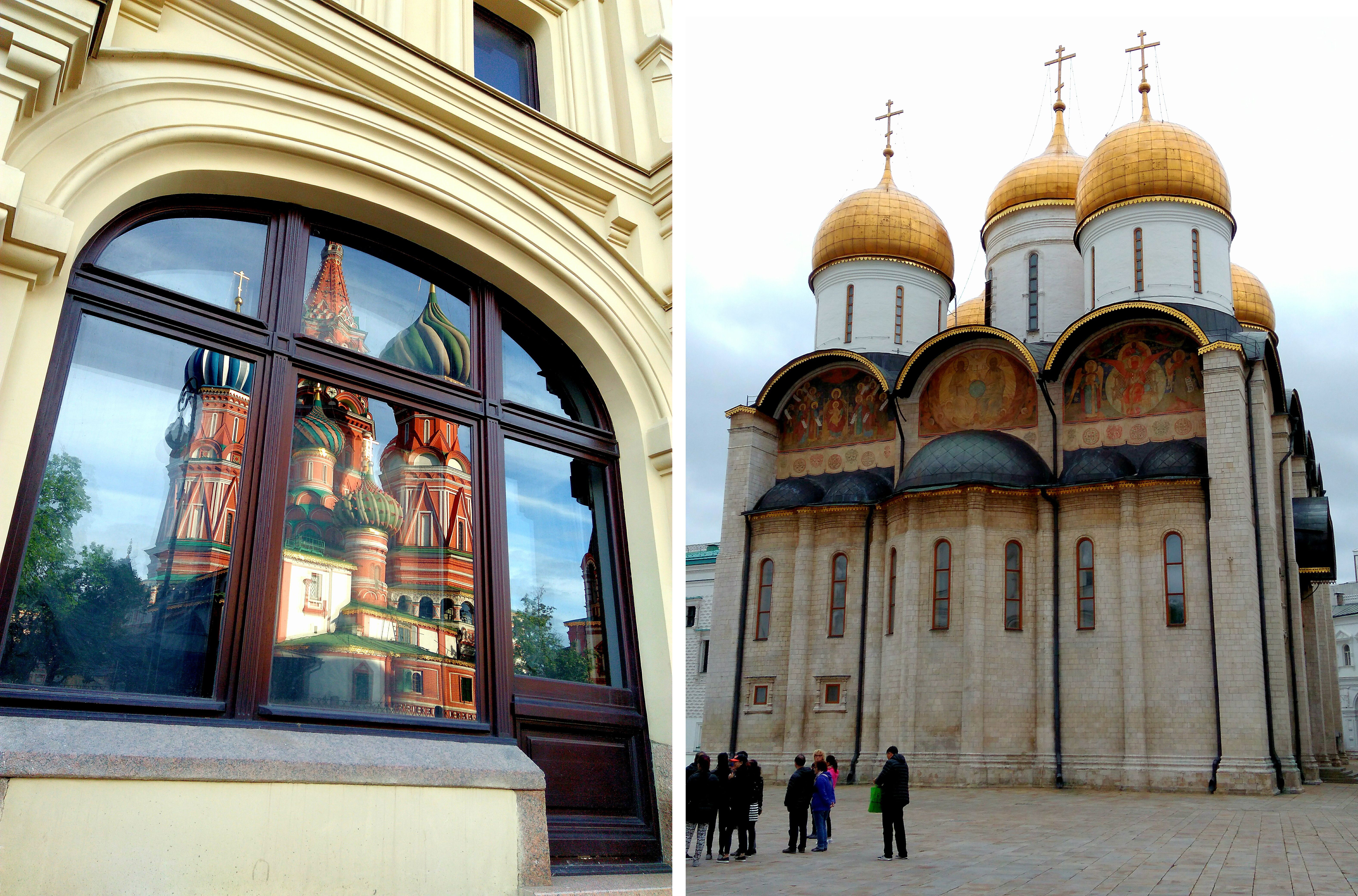 I was almost the first person to buy the ticket for entering the Kremlin (the official residence of the Russian president) and that's why I got the ticket to also visit the Diamond Fund. You will have a specific hour for visiting that one, go there at least 30 minutes before the hour on your ticket because there will be a queue as well. Apparently, they take security very seriously for that place. I have to say I kind of understand them. It's a place from the cartoons where your eyes become big and even go outside of their orbits. I have to admit I truly wanted to be a princess that day and wear the amazing crown and all the necklaces and rings (:. Inside of the Kremlin, I didn't see a lot more interesting things and buildings than you get to see outside. I was hoping to meet the president but since that didn't happen I left.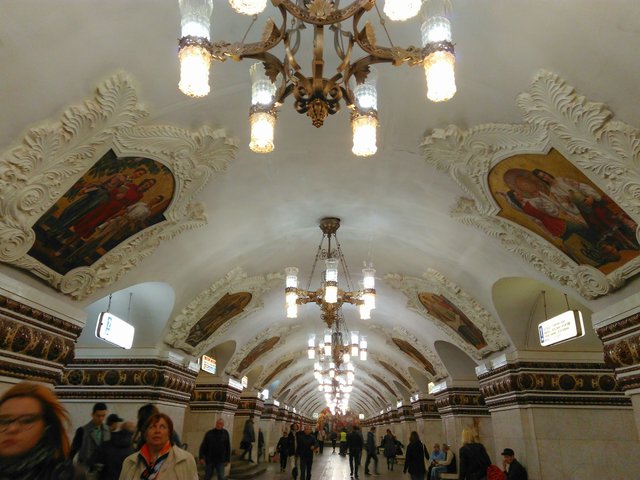 You can visit Lenin's Mausoleum where you can see his preserved body. I think they should put the poor person in a normal grave and let him rest in peace, but it seems people like to visit him. It is one of the most popular "attractions" of the city. If you have one night in Moscow go to Children's World Department Store (Detskiy Mir). It's a huge building close to the Red Square where you can enjoy Moscow's night view from the last floor for free :).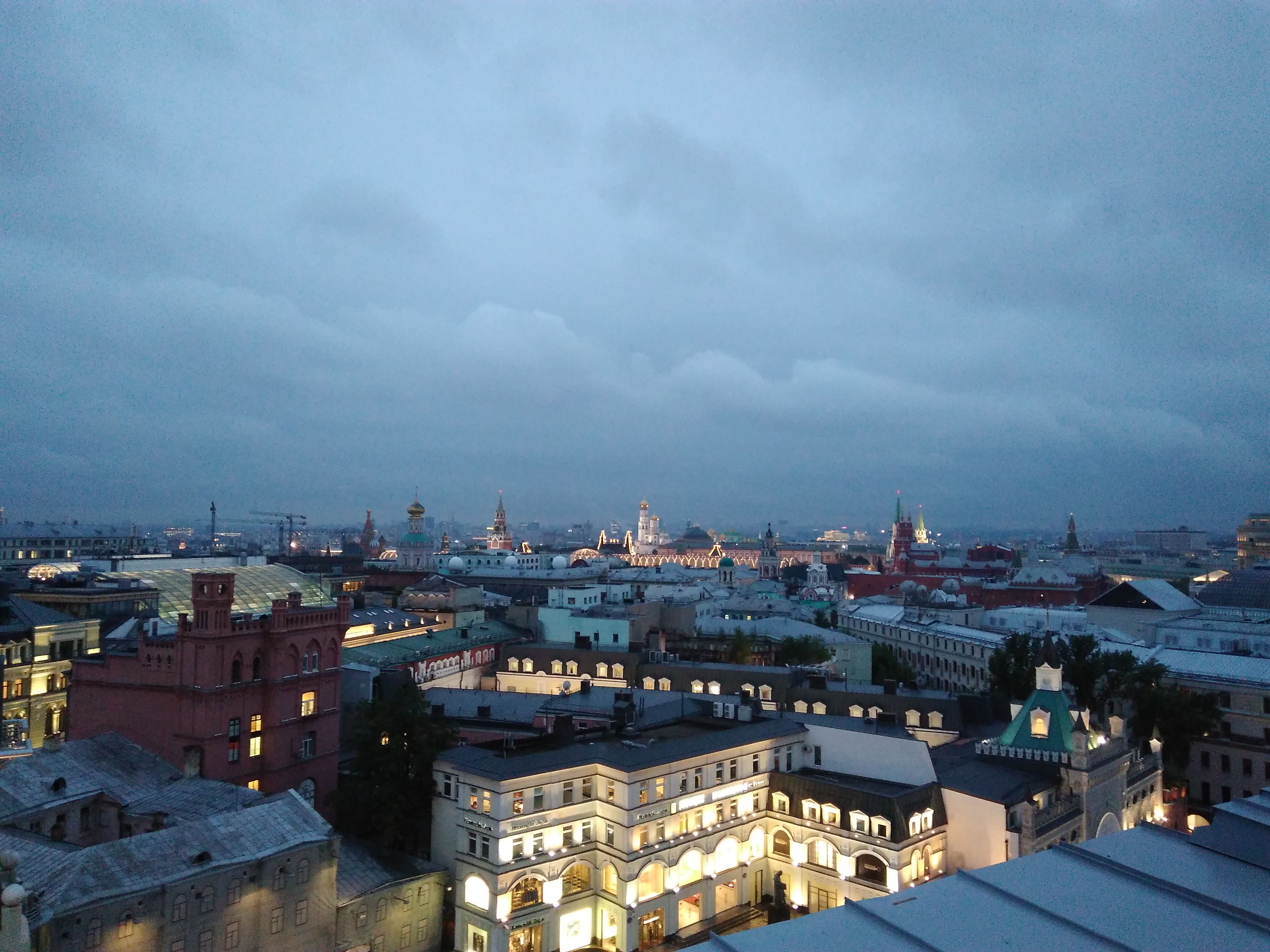 Dedicate at least 5 hours to the metro stations. There are a lot of them worth visiting and sometimes takes quite a lot time to go to the ones that you want. It is not a bad idea to make a plan or even a map beforehand with the ones you would like to visit.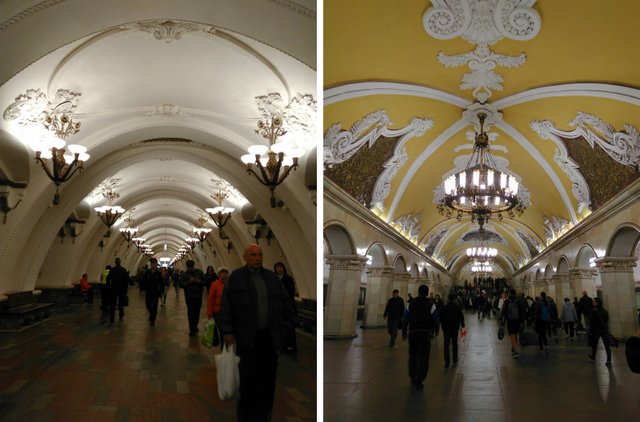 I was google-ing them on a fly but that's not the optimal way. I missed some of the stations and some of them I could have visited on the way to others. So, be smart and plan ahead. Moscow is a huge city and there are plenty more things you can see and do. Unfortunately, I only had two days left of my visa and I had to wave goodbye. I hope you enjoyed my story and find the tips and tricks useful. Happy travels.
If you need more information about the places let me know. Thank you for reading and upvoting. Cheers, Eva (:
!steemitworldmap 55.753854 lat 37.619376 long d3scr