It's found in a little peaceful valley and everywhere you look there are azaleas in springtime.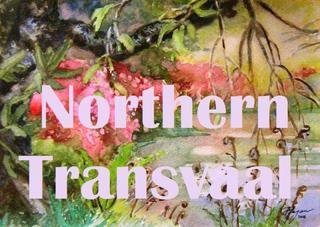 Venturing out:
Early in the morning, after eating breakfast, our daughter took us out to see the most beautiful flower gardens we have ever seen. 
Heading north from the place we were staying, we travelled through Haenertsburg and the dam area, you can see in the map below: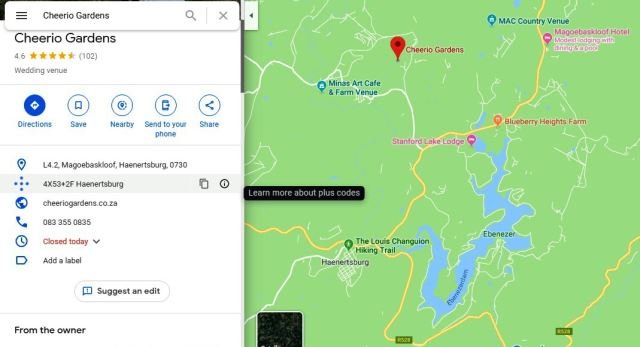 We travelled towards the Woodbush forest areas, where the twisted roads took you from one valley to the next. In those days when we took our trip, there weren't GPS's to guide you. 
Around each corner in the road, you came across a completely different type of scene. You felt you were entering into a wonderland and didn't know what next to expect. 
The Cheero Gardens:
Going down a little sand road, we found ourselves along a little stream, and after parking we discover the most serene little dam, nestling between the hillsides.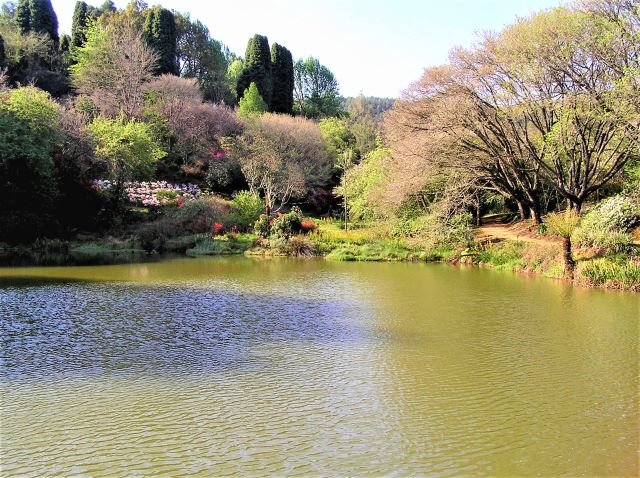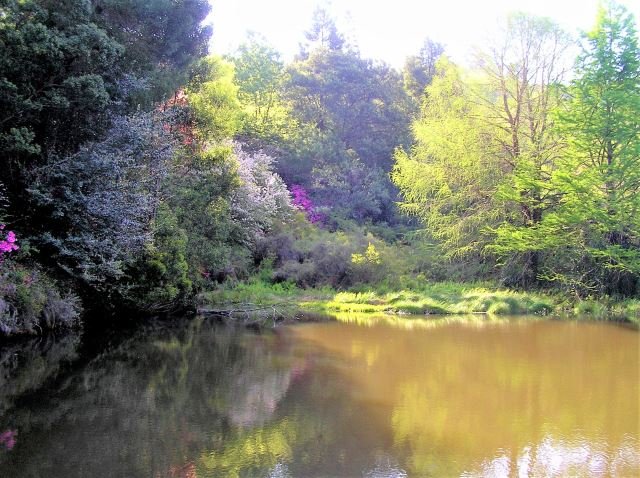 To our right was a little restaurant. But seeing a pathway to our left, we decided to investigate where it went. And found this pretty little pond: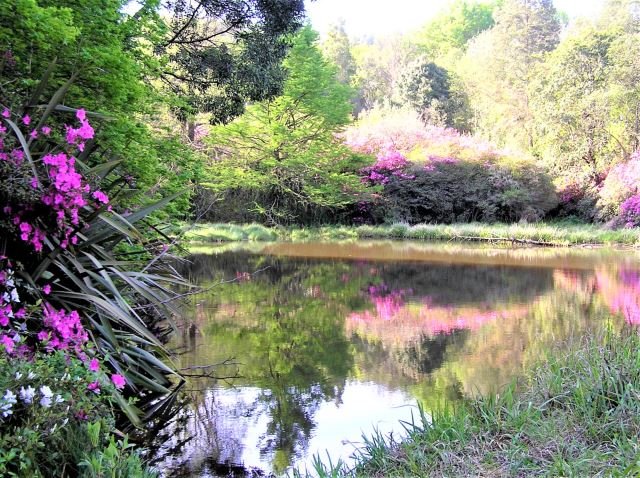 Following the path:
Continuing on, up the path, it twisted up and down dell. Here are two photos I captures along the way: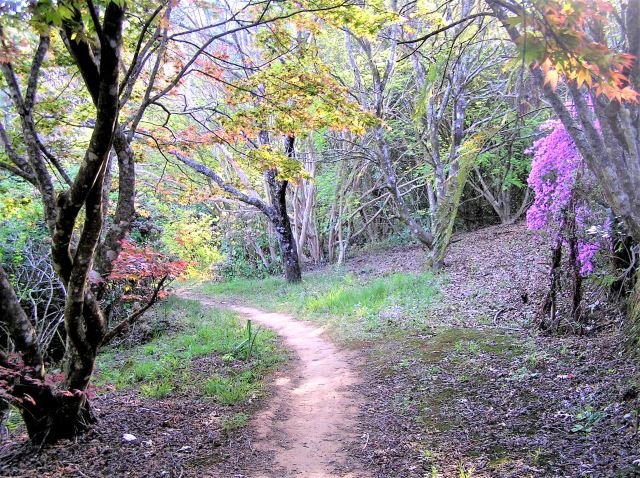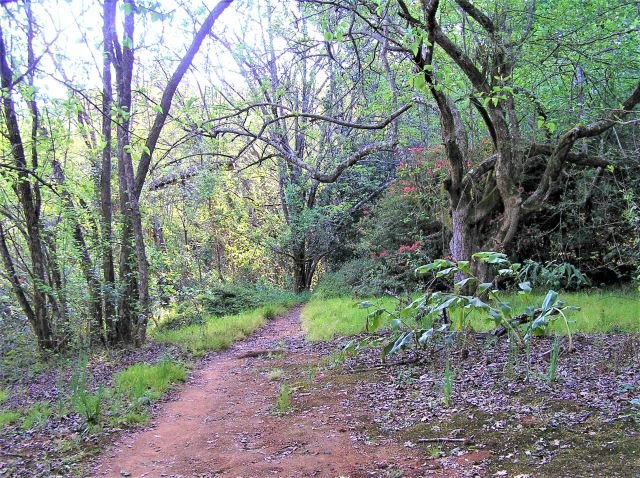 Both super possibilities to paint, don't you think?
Then going down, we took a path that eventually brought us to the other side of the dam and restaurant. 
And if you're very observant, you will see the icon image (above at the top of this post) is actually a watercolour I did of the scene below: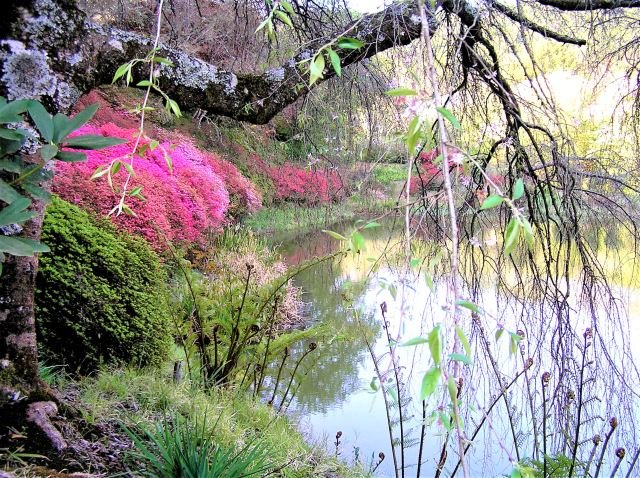 and the one I painted of the scene: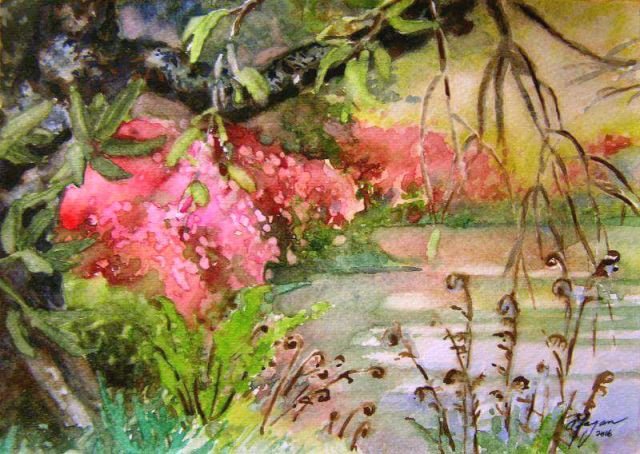 The pathway along just there, was so pretty that I had to take of another photo: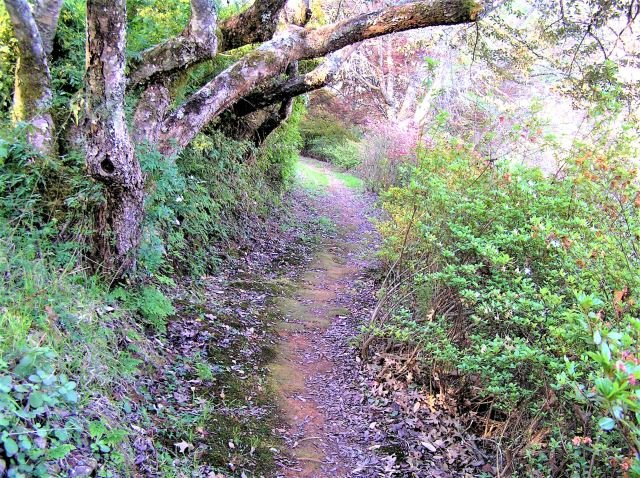 Coming out onto an open area:
We found this scene before us: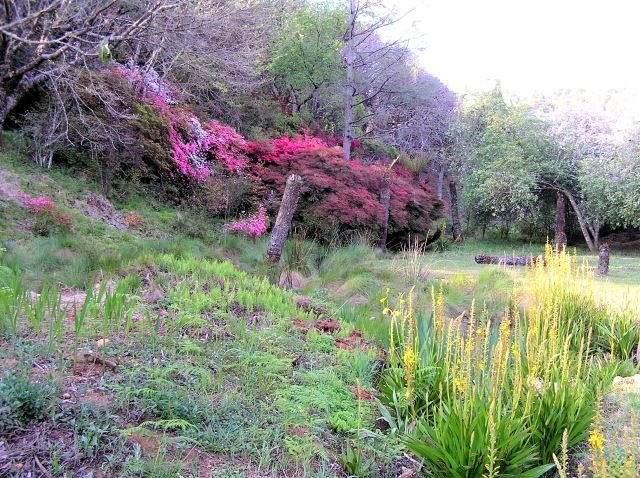 Taking the path we wended our way back to the restaurant area: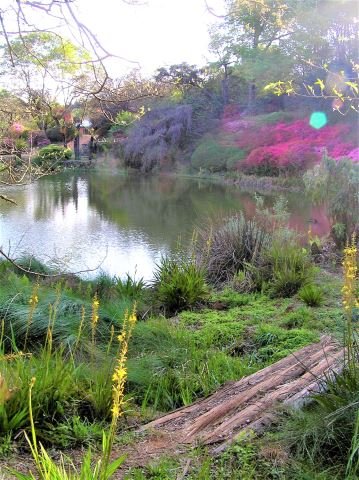 Before getting the restaurant, I looked back and across the dam. And if you look carefully, you'll see the area across the dam, where I took the photo andwatercolour of the shocking-pink azaleas.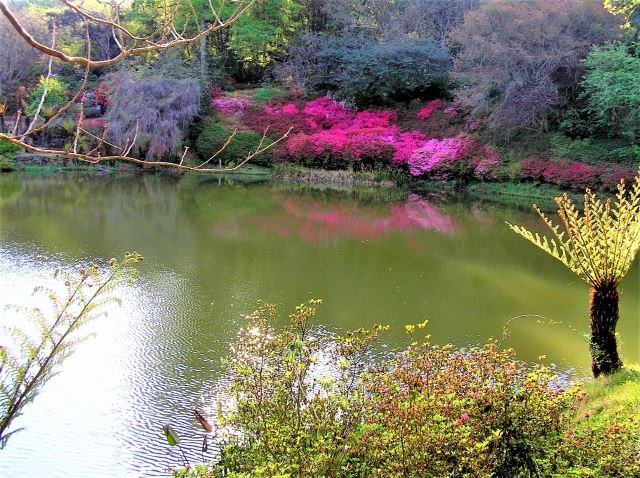 Back at the parking lot:
Before getting into our car, I took a couple photos of the scene, up the little stream area between the hillsides: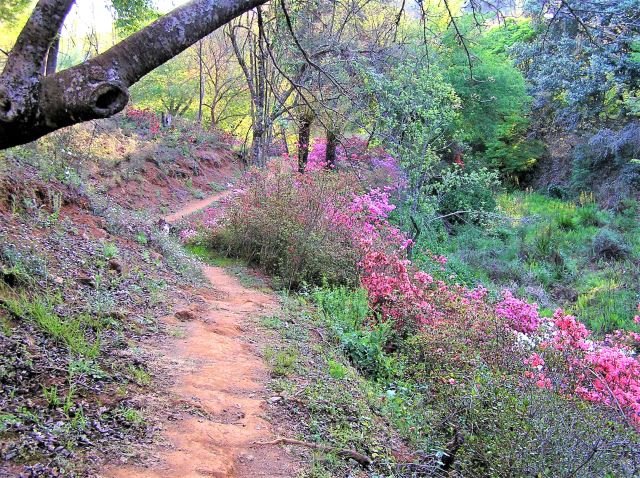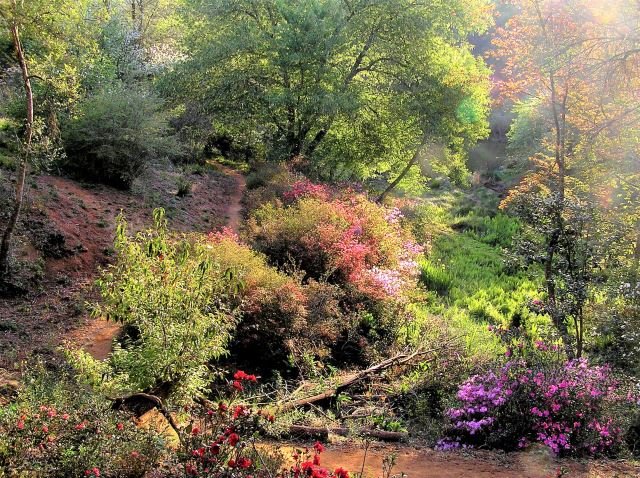 We did not take that pathway earlier. This particular fascinating pathway led down the stream, away from the dam. 
Wonderful place don't you think?
And if you ever go that way to the Cheeero Gardens, perhaps you could tell me what you saw that way, along that path too.