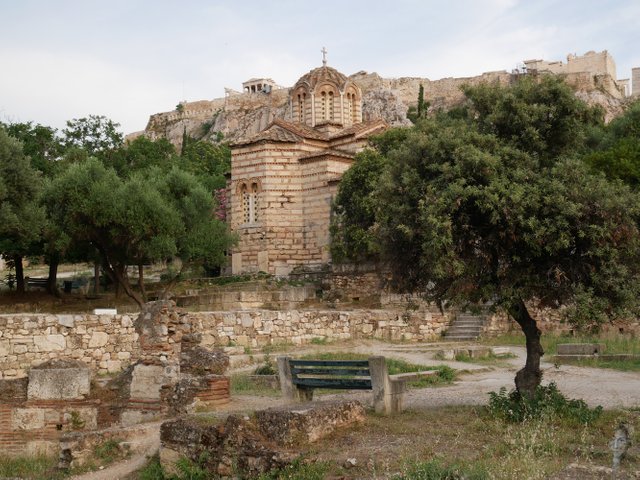 Church of the Holy Apostles ca. AD 1000 ( you can see the Acropolis from this site)

The church was built in the 11 th century, and altered in the years that followed. 
There are four building stages that are recognized: 
 the original plan in shape of a cross 
an extension for a tomb has been added to the north and a staircase to the south 
another extension as seen in 1854 
after the extension in 1876 -1882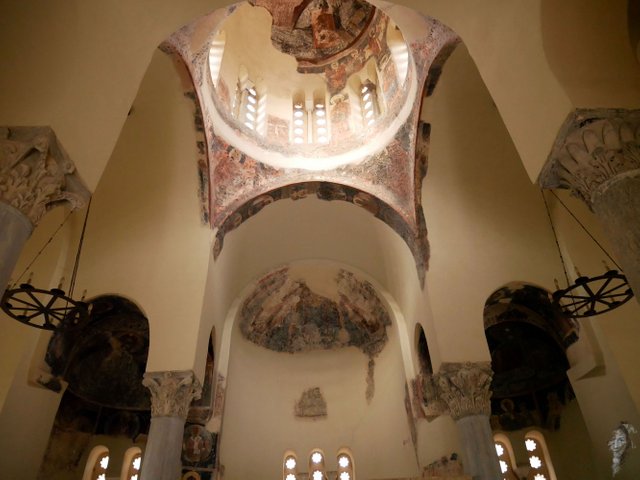 The church is one medieval monument from Agora that was preserved well, and it was restored to its original form in 1954 -1957. 
Wall paintings from other churches have been placed inside; the few original from this church, that survived are in the central aisle from the 17 th century.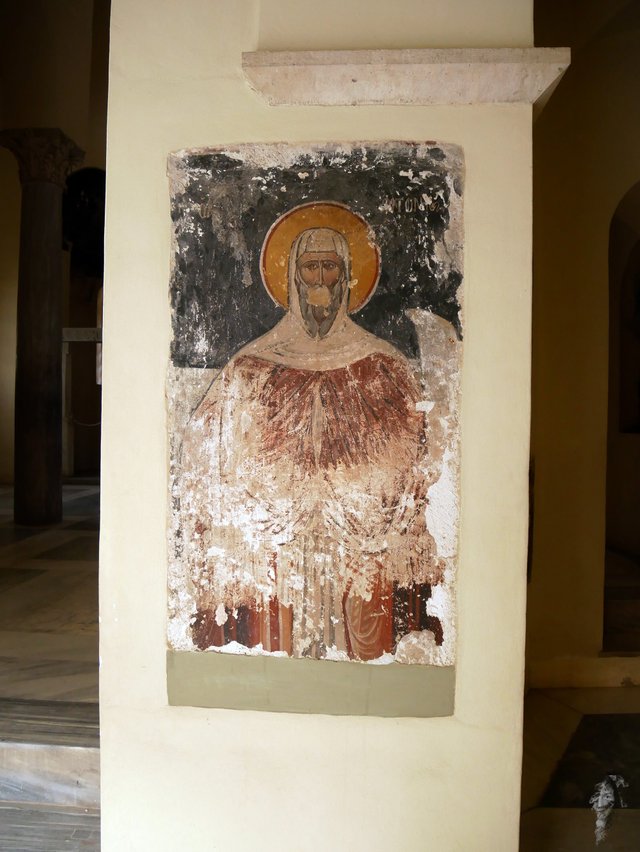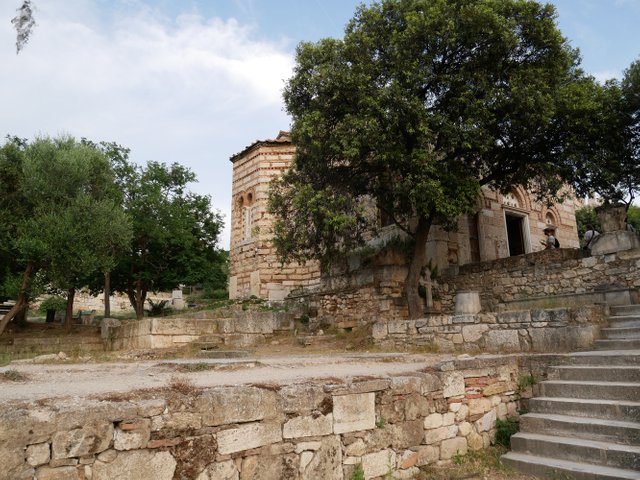 You can visit the Church of the Holy Apostles in the Ancient Agora site
  Entrance fee: 8 euro; 
 It is included in the 30 euro packet that provides entrance to Acropolis and Slopes, Ancient Agora(and the Museum of the Stoa of Attalos), Roman Agora, The Library of Hadrian, Olympieion, Kerameikos(and Museum), Lykeion of Aristotle  
 All photos are mine, taken with Panasonic Lumix GX80, 1232 lens, at  Ancient Agora, The Church of the Holy Apostles Athens.