Ireland: Even More Beautiful than I Dreamed (Short Film) | Adventure Every Day
Not much is more special than quality time spent with mom. Especially when it is in one of the world's most beautiful countries!
---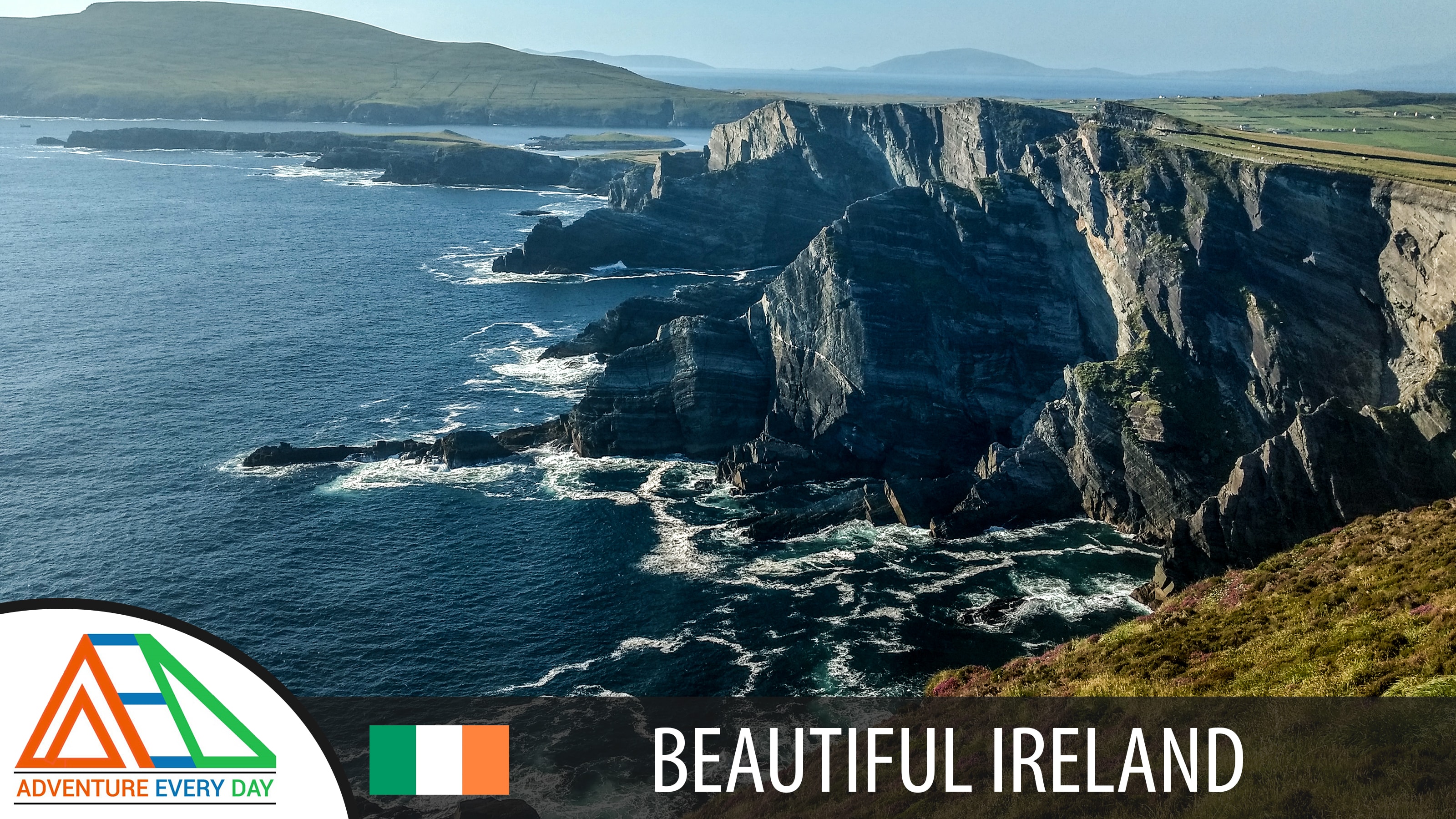 ---
The Adventure of a Lifetime
I have to admit up front, this post has been a VERY long time in the making and a reason I've sort of gotten off track on Steemit.
When I left for this trip. I had grand visions of making a daily vlog each day of it to maximize the memories, and make dozens of Steemit posts about it, but then I realized that the thing to do was just to stop for a minute and take in what I was actually experiencing. After all, every minute spent on the computer is one minute NOT being on vacation.
Plus, this was an especially unique opportunity. After living in Europe for going on two years, my mom finally had a chance to come visit me. This already meant a lot to me, because my mom is the definition of mom in every sense of the word. She's the most loving, caring person I've ever met in my whole life. And I'm biased, of course, but if you know a person with a bigger heart, I'd like to meet that person.
But this trip also coincided with a good time for me to take a week's holiday, so I asked her straight up where she wanted to go. Anywhere in Europe, anywhere at all.
Her first thought was actually Italy, which is another amazing country, but this was actually going to be the heart of summer. Italy is HOT in the summer, and we are more cool weather people (hence living in Norway...).
So then we thought of Ireland. Need I say more?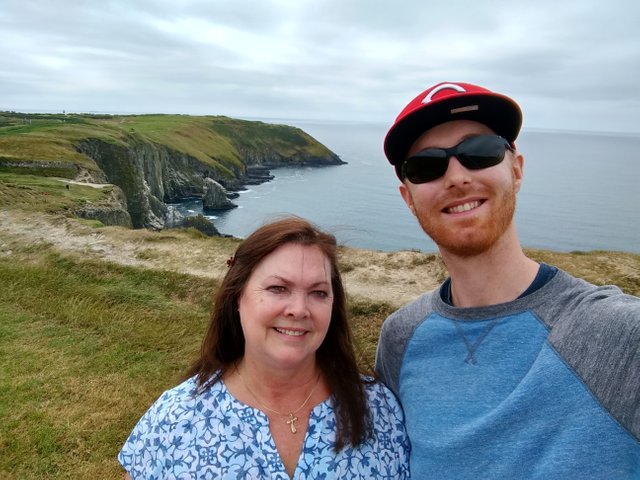 Beauty, Beauty, Everywhere
If you're lucky enough to have been to Ireland, especially in the summer, then you know what I mean. Ireland has a good reputation as the "Emerald Isle" of course, but I wasn't sure if it would live up to it's name.
But holy cow was this place green!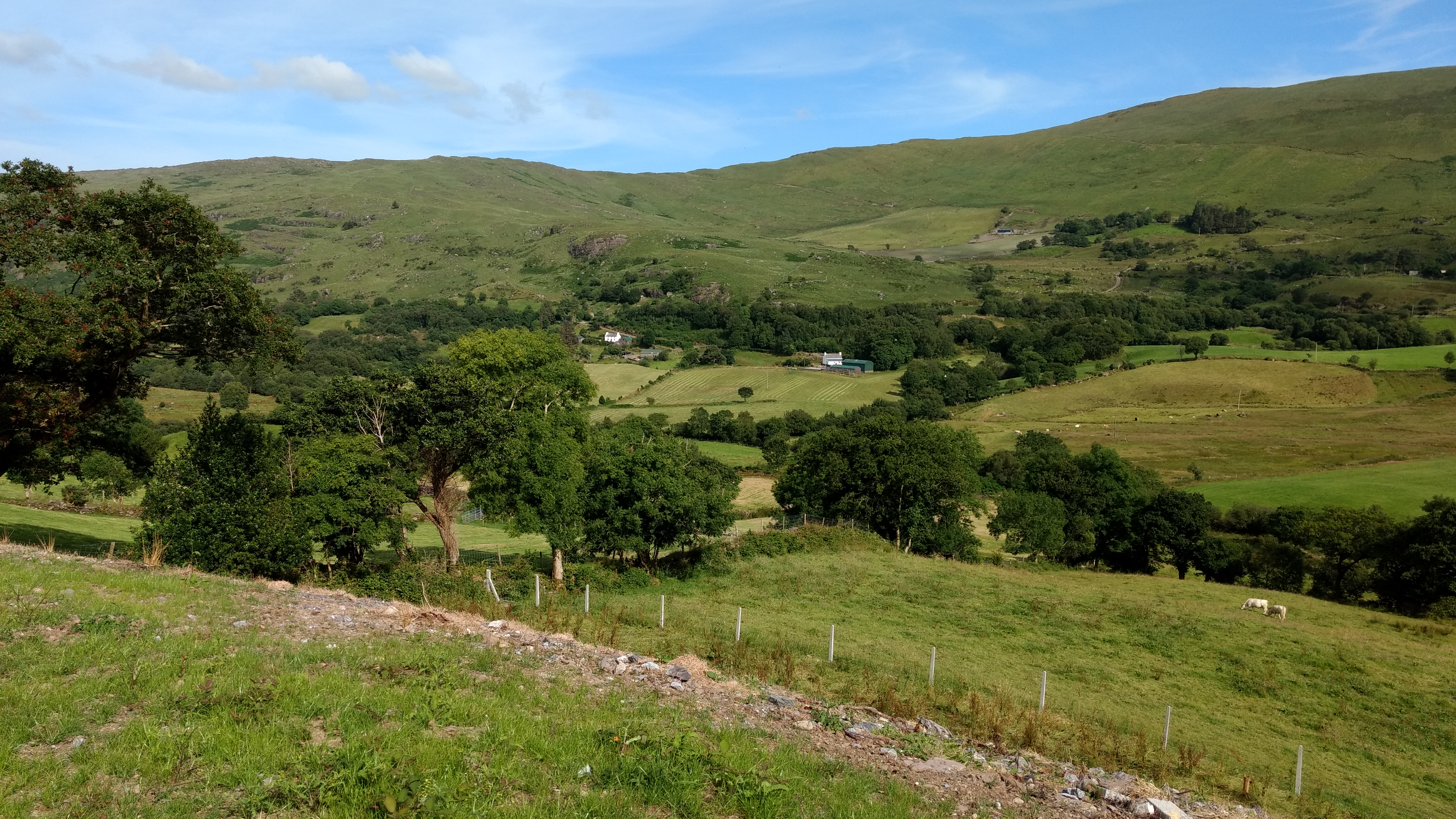 The first few days of our journey had us driving from Dublin down to the south coast, then along the Wild Atlantic Way over to the Ring of Kerry in the southwest. A lot of the trip was along coasts, where we encountered incredible white sand beaches and stunning cliffs. But we also drove through the countryside in other areas, where we got to see ages old farms and the lushest greens you can imagine.
In many places, you even had the best of both worlds. Out the left window might be a beach and some jagged islands. Then look to the right, and you have sheep gently grazing on fields formed by rock walls, with rolling hills and mountains in the background. Really the stuff of majestic nature paintings. Really unbelievable.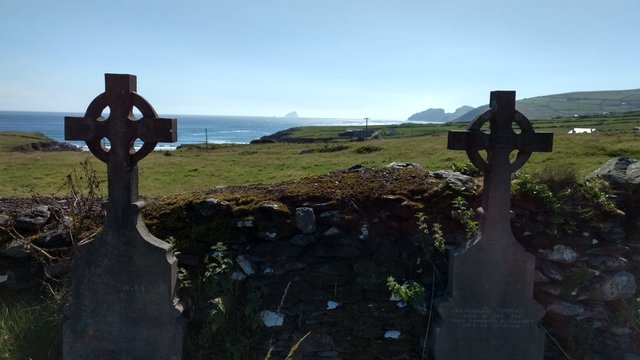 Another thing that blew my mind was just how many castles and ruins there were seemingly everywhere. I know people have lived here for a long time, but it still amazed me that, given the limited space on the island, people have through the centuries still managed to leave so many historical sites everywhere without bulldozing them and building on top. Well done Ireland!
An Attempt to Capture the Moment
Even though I decided not to make a bunch of content while on the trip, that didn't stop me from filming the whole thing along the way and giving Little Sparky II some good exercise. This is a big part of the problem of producing anything, though. I had SO much stuff to go through to make a video, and it was a daunting task to even know where to begin.
I also wanted to make this one extra special as a gift to my mom and my grandmother, who could not join us for the trip but supported us to help make it possible financially. And I wanted to experiment with some narration, to see if I could add a small element of story to the beautiful scenery.
Whether or not I was successful with that, I'm not sure, but when I presented this to my mom as a Christmas present, it conjured up a few joyful tears. Always the sign of a good mom gift!
Without further ado, I'd like to take you to Ireland for just a couple of minutes:
---
Been to Ireland before? Tell me about some of your favorite places there in the comments!
---
Adventure Every Day started as a dream by two expats lost in Norway. It never amounted to much more than that, but the spirit lives on in our sporadic adventures. Keep adventuring my friends!
All of our short films can be found here on Steemit as well as the Adventure Every Day YouTube channel. Click the logo below to follow!