So, day 5 our our Icelandic tour... today was the last day of our epic trip.
This is the final leg of our round trip and we have a day to get from Stafafell in the East, to Reykjavik in the West - using road 1. Along the route we take in Jokulsarlon (glacier lake and diamond beach), massive, flat lava fields and our two last waterfalls (Skogafoss and Seljalandfoss). In this post (part 1) I'll show the Jokulsarlon area...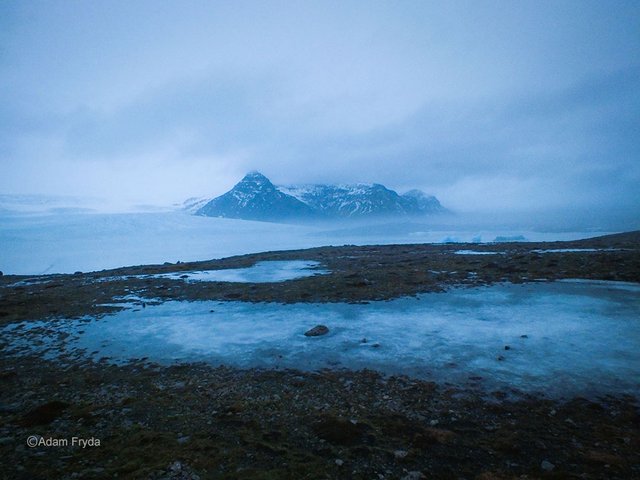 The Breidamerkurjokull glacier front oozes around the mountains...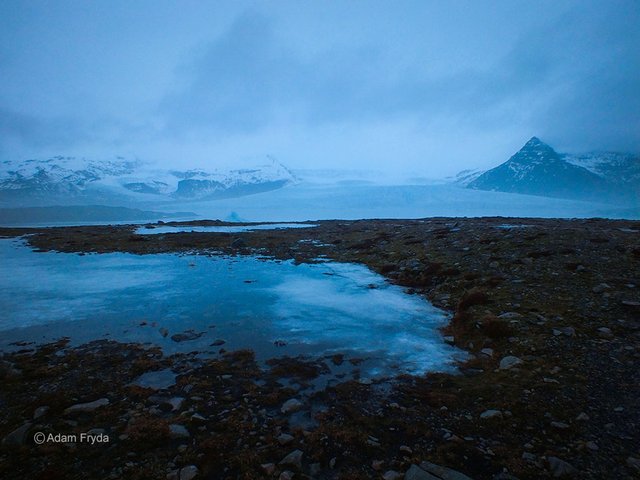 Frozen and magical, even in horizontal rain...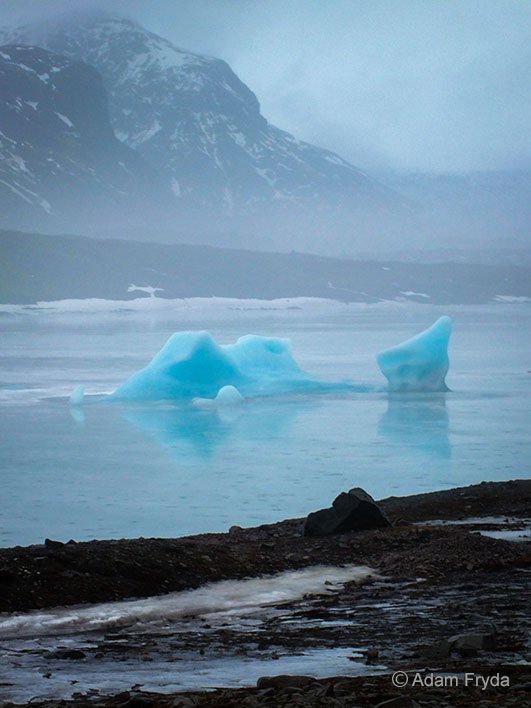 Huge icebergs float in the lake, before making their way to
Diamond Beach to be broken up by the crashing waves...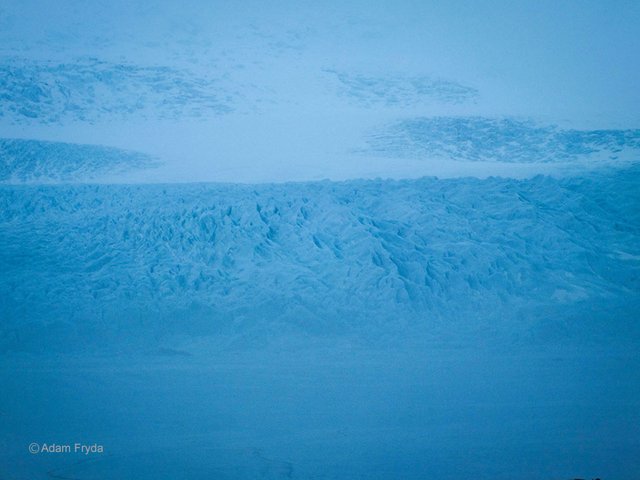 The glacier emerges from the mists...
Diamond Beach is across the road and back a bit, towards the visitor centre and road bridge... It's very easy to find as it's the only bridge for miles (so you know you're there when you get to it).
And you'll know why it's called Diamond Beach when you see the chunks of ice against the black volcanic sand! Here is a selection...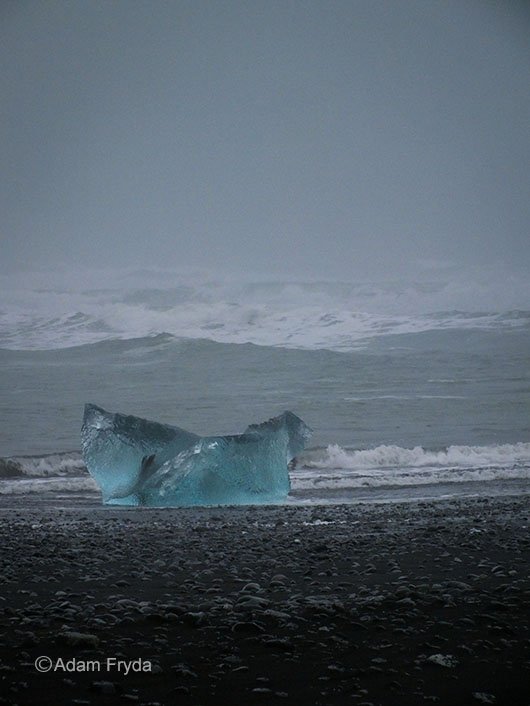 This chunk, the size of a large van, rests on the
beach before being tossed around by the waves...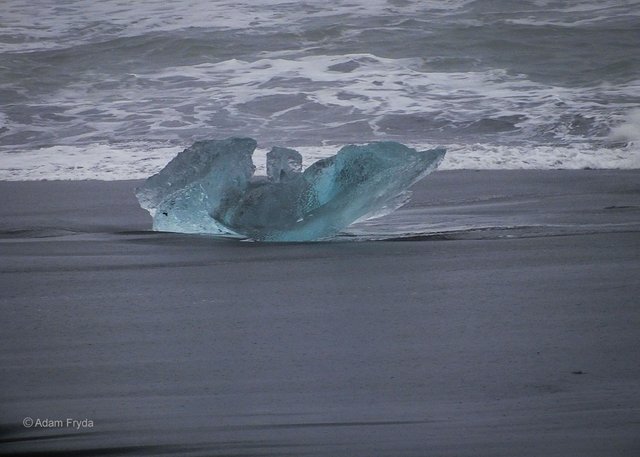 The sea was very stormy on the day of our visit. Many chunks of ice had already been washed away...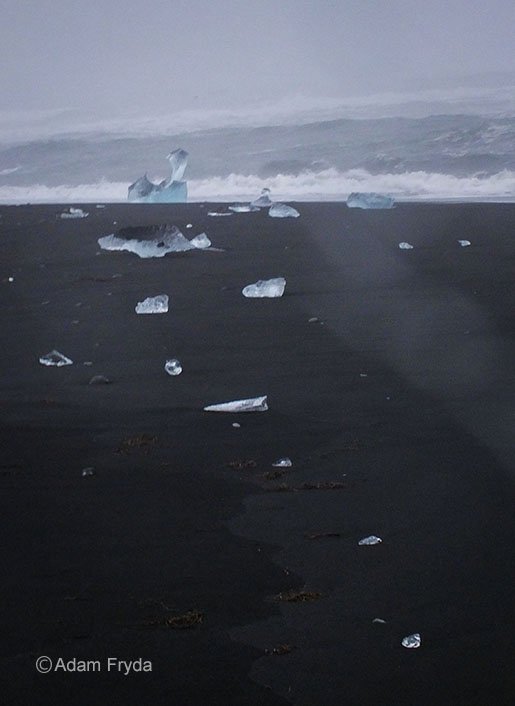 Remnants. The large piece at the back stands about 1m tall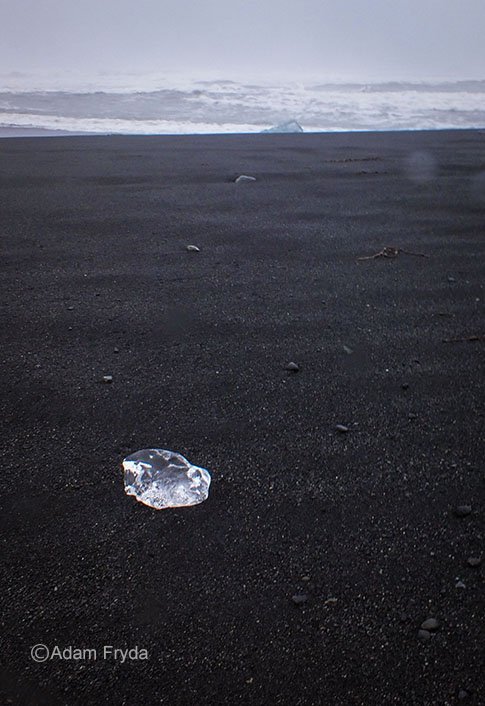 Solitary.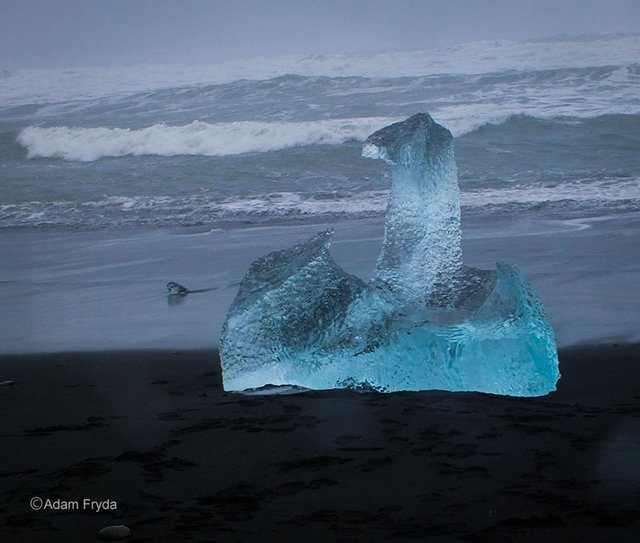 The light show changes with every step...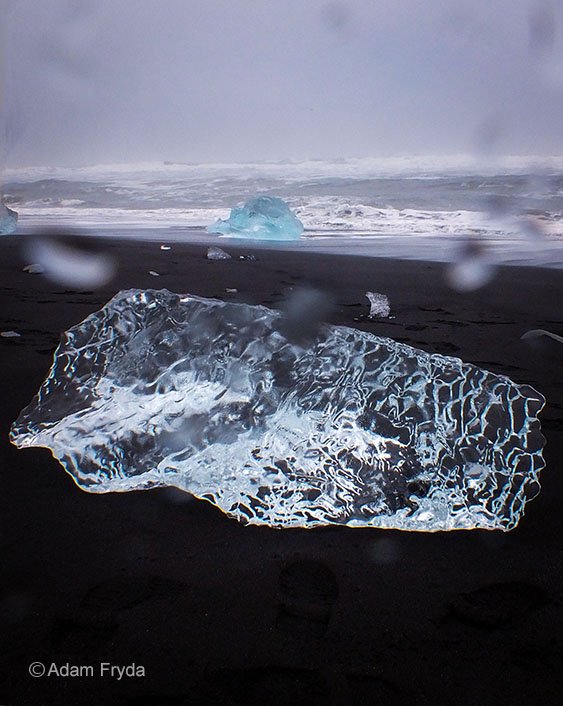 Even from this distance, the wind carries the spray
and soaks the camera and myself...
After this I sat in the car with mixed emotions. I was cold and soaked. I felt frustrated at the lack of photos that I could take successfully (my lens was immediately coated in sea spray or rain whenever I turned it towards the ice). But I was also overwhelmed by the sights I had seen on this small stretch of beach and sad to see it go as we set off on the last leg of our journey.
I had a few hours ahead of me in the car (where I could dry out)...What more could Iceland show me before I left...?
Day 5, Part 2 soon...