Travel: Cycling to Cala Anguila, Mallorca
The summer is long is the Mediterranean, and I for one am a huge fan of that!
One of the main reasons I left the UK was to cure my lack of vitamin D by collecting plenty of sunshine. What better way to do this then by cycling with (behind) your girl in the autumn sunshine, in search of a beach to relax on.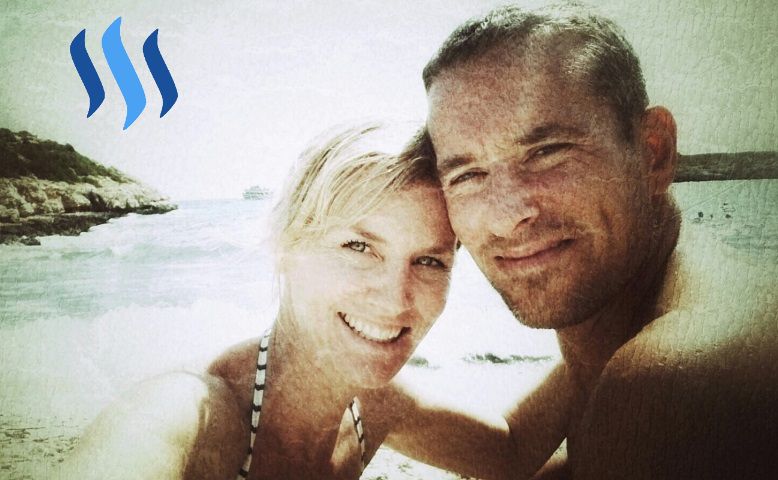 Today we decided to head south along the coast from our base in Cala Millor to Cala Anguila, which has a small beach 10 minutes from Porto Cristo on the east side of Mallorca, Spain. The word 'Cala' means 'Cove' or 'Creek', and in this context, a small sheltered bay. 'Anguila', is the Spanish word for 'Eel'.
Below are some images to help you visualize our location in the world.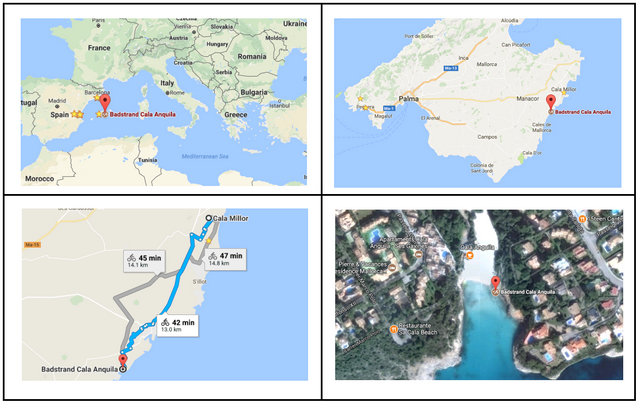 Map Location: !steemitworldmap 39.5222607 lat 3.3165264 long Cala Anguila Mallorca D3SCR
The cycle trip took around one hour, we tried to make the trip without checking the GPS, which undoubtedly means making a few wrong turns!
When you see a sign of your destination, it's always a good feeling:



Arriving at the beach around 1pm, we locked our bikes to the nearest post (in a reserved parking area but hey, they are only bikes!) and headed to the front as for some reason, which we were to find out soon, was surprisingly empty. After setting up the towels, consuming some fruit and water, a large wave travelled up the slope and almost reached our camp - time to move back 10 metres!
For October, the temperature was good, time for a dip in the sea. Normally, we just leave our bags (containing phones, keys, wallets) and hope the people of the beach are good - if only for 10 minutes. The waves were fair for a Cala, which are normally known to be very tranquil.
I took a short walk up the rocks and took these photos to share.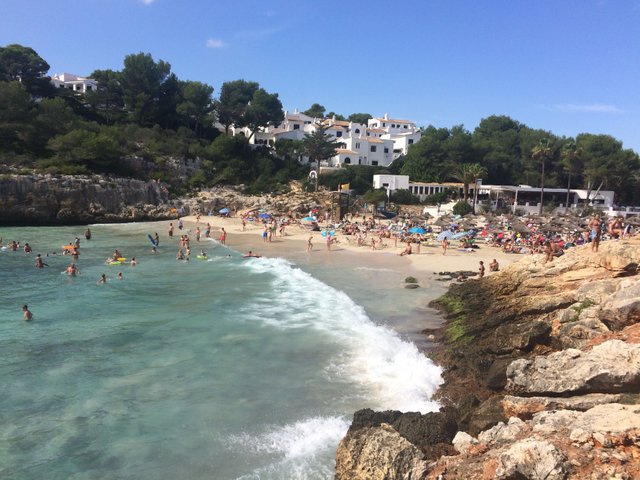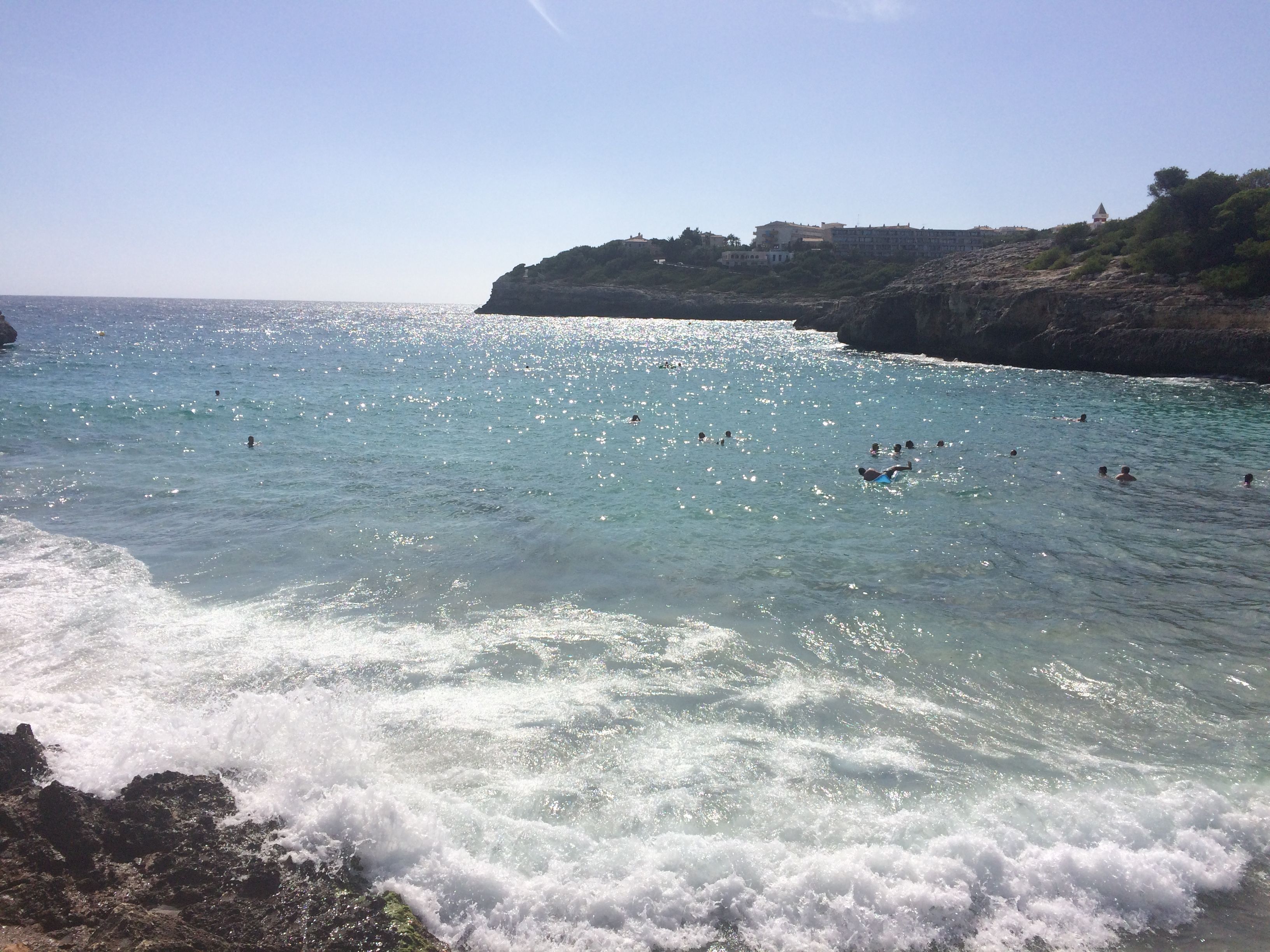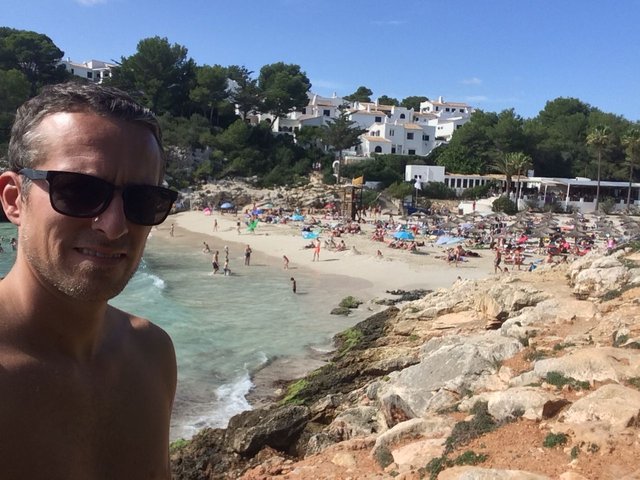 As we are trying to reach 3/4 Cala's during our stay, I've decided to rate these locations on the criteria below. Obviously, these are just my feelings and I should say that I prefer quiet/empty white sand, crystal clear beaches with amazing views, and will bring something to eat and find a suitable place to go pee if need be!
Sand: Soft, yellow, and clean
Sea: Clean but murky due to a good current today
Facilities: Restaurant, Showers, Sunbeds, Toilets - very good
Peacefulness: Busy for the time of year and not that secluded
Views: Excellent - It's a Cala!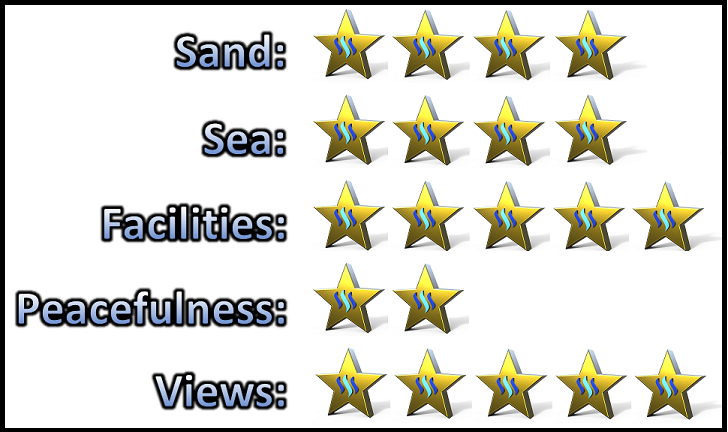 Awesome Steemit Stars (butchered to size) by @dandesign86 - Thanks Dan!
Overall, I give Cala Anguila 4 Steemit stars out of 5. It's a great location which is not too hard to reach, has excellent facilities, and scores highly on the natural beauty.
Here's a panoramic view to finish.

Thank you very much for reading today's blog on our visit to Cala Anguila.
We hope to bring you more blogs of this kind during the month of October.
Asher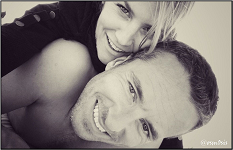 @abh12345 and @osm0sis - 2017