Busy in the mornings. Not quite Tokyo-busy, where the phrase "packed in like sardines" is apt, but still not much room.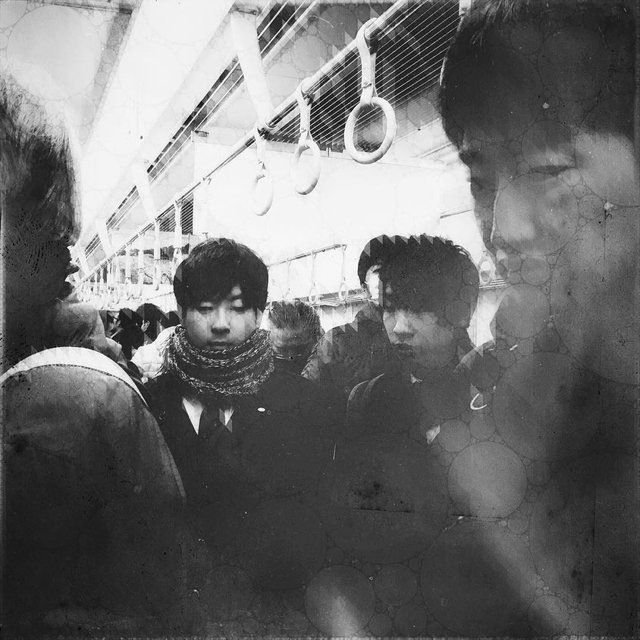 Today's #trainlife is brought to you by hipstamatic, mextures, imageblender, percolator, geometricam, snapseed, phototoaster, & all the folks on this train, especially the fellow on the right who glared at me the entire time I took photos and for the whole trip afterwards.
❦
Don't miss other great photos in the Japan Train Life series!

| | |
| --- | --- |
| | David LaSpina is an American photographer lost in Japan, trying to capture the beauty of this country one photo at a time. More? |