Steem is about to fly like a butterfly! [STEEM/BTC]
Since I joined steemit, I have always been interested to accumulate more steem for the future! Another opportunity came to my door and I am about to take it!  
Big Event: Steem Smart Media Tokens (SMT) MainNet release. 
What are SMTs?  
Smart Media Tokens are a token-launching protocol similar to ERC20s on Ethereum , but with all the state-of-the-properties enabled by the Steem blockchain, like three-second fee-less transfers. SMTs enable anyone to launch their own STEEM-like token with customizable features including Founders Tokens, Token Emission Rates, Proof-of-Brain, ICO Smart Contracts, and more. Read more here: https://steemit.com/steem/@steemitblog/s...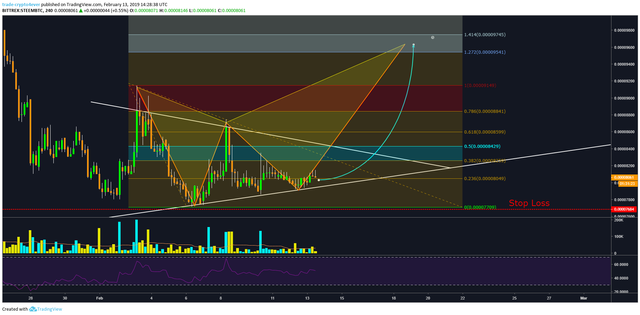 Targets and Stop Loss are on the chart!  
While I was watching for a break out of triangle, a butterfly pattern jumped into my face! Or maybe a Three Drives Pattern?!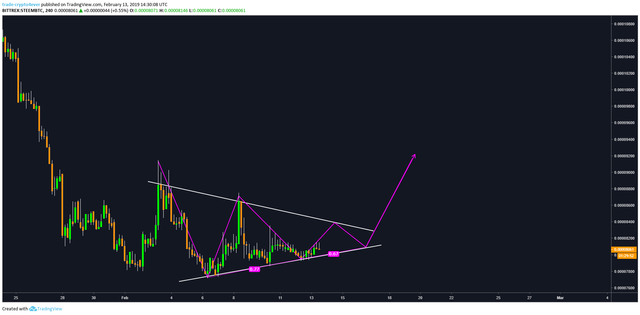 I let you decide which one it is!  Enjoy it, and have a nice time doing it!  
Disclaimer :
My posts are never financial/invest advice! For a favorable outcome, make your own research! Never invest more than what you can afford to lose. Don't forget, it's all about positive thinking and patience! 
Remember, you should always use a stop loss! 
Feel free to share your thoughts on the comment section below.