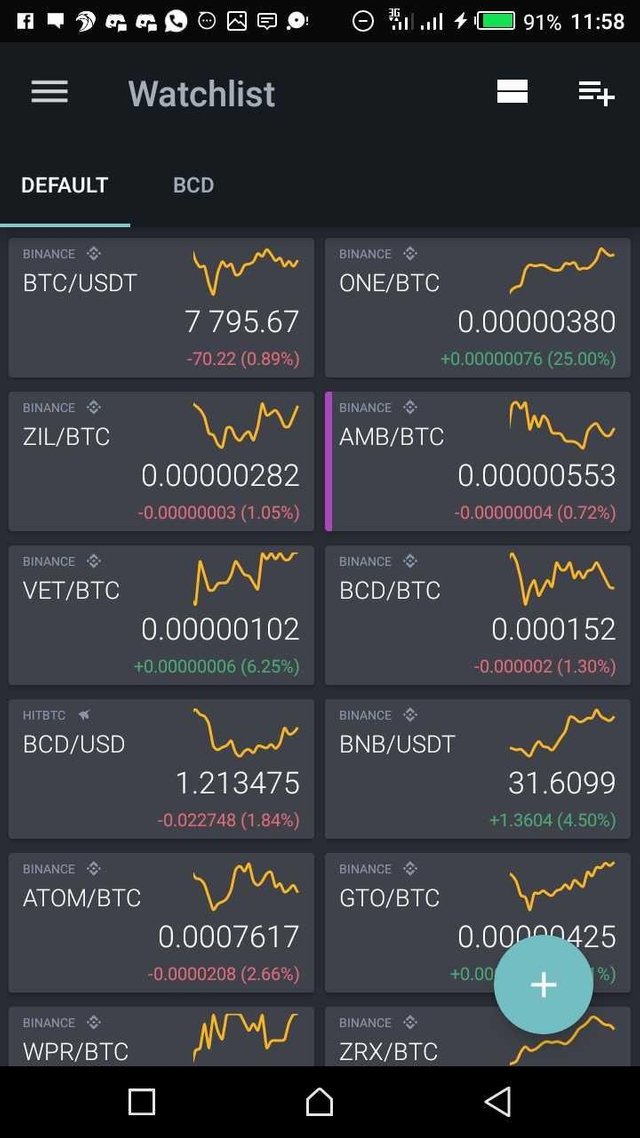 Everyone always think something is very easy to do until we venture into it, should I say that is what I thought at first. Have been eyeing trading skills for a while now, you know the kind of feeling you have seeing traders uploading trading signals on their status every day, looking at the images, you will be seeing something like red and green bars ( when it is not bar chart) with different lines, and this confusion will just set in. I really have this passion to learn this skill but not really easy. Read different pdf but it didn't stick.
This week is just one the interesting week because I decided to join the trading train but it wasn't easy, I have to be checking tab trader every time, checking how coin increase and decrease every mins.
Is this how it look like in the trading world, kudos to whey traders out there. You guys are really trying.