Price analysis: Ethereum eyes key resistance test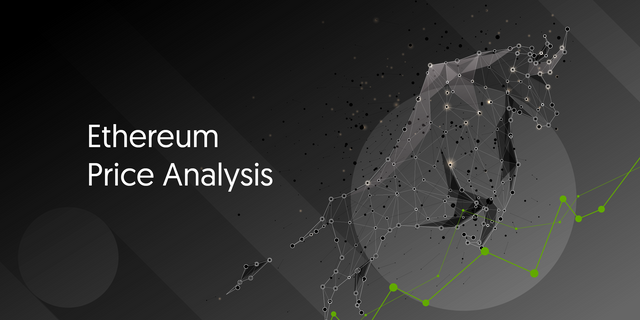 Fundamentals
Although Bitcoin increased in value around 90% in 2019, Ethereum actually dropped nearly 2%, despite the end-of-year rally. However, volatility remains the biggest enemy of digital currencies, as it continues to drop on all fronts.
Numbers for crypto adoption are looking good as well. While it's hard to tell the exact number of crypto users, according to the number of active blockchain addresses, and the addresses which own at least $10 each, Ethereum and Bitcoin keep their top spots in terms of retail holders.
When it comes to addresses with a balance of at least $10, Ethereum recorded a jump of 20%. The number of "whales", market movers who own a substantial amount of funds, has also increased. For instance, Ethereum ended the year with more than 1,800 addresses with a balance of at least $1 million.
Furthermore, the number of DeFi, based on Ethereum, grew by 60%, which means that there is now a record 3 million ETH, or 2.75% of the total, locked in DeFi, according to analytics website DeFi Pulse. In total, the value is close to $700 million, while the $1 billion milestone should be reached once the Ethereum price recovers further.
The new year started well for the Ethereum network as Muir Glacier, the second hard fork update in less than a month, was mined on Thursday.
If the second hard fork wasn't carried out, the operational costs on the current Ethereum platform would soar as block settlement times are expected to hit 20–30 seconds per block. As the numbers of mined blocks decline each day, the expenses for fitting transactions into blocks rise, said EthHub's, Eric Conner.
"Imagine we had 13-second block times (that means we can do about 6,500 blocks a day)," Conner said. "Once we get to 20-second block times, we can only do 4,300 blocks a day. If we assume the network is generally fully utilised, we now have more fighting for block space every day. That's going to drive the fee market up and make transactions more costly to dApp users."
The latest statistics show that after the second hard fork, Ethereum block times decreased by 25%, dropping to 12.69 seconds from 17 seconds.
Apart from reducing block times, the Muir Glacier update will likely cause the Ethereum's supply to jump by around 25%. This means that the consequences of the time bomb delay are already there. After the time bomb, the number of mined coins jumped from 10,000 ETH to 12,000 ETH, and experts believe it will keep rising to as much as 13,500 ETH.
For the full analysis, click here