Are You Getting the Most From Your Investments?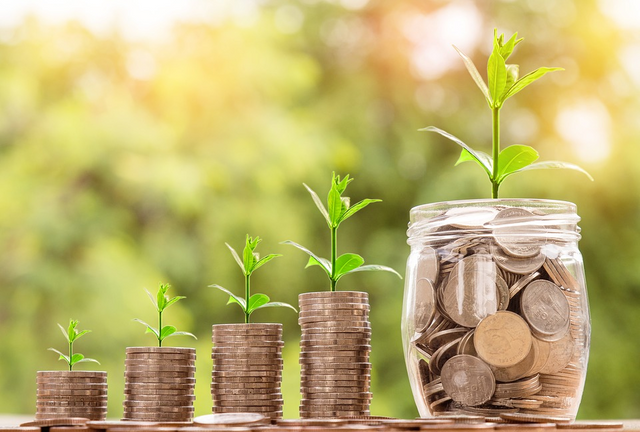 source
How great would it be if your fiat money gave you a return worth your while, rather than just pocket change? Who doesn't remember being thrilled as a child, receiving a few extra coins in your savings account, after saving all your pocket and birthday money for months, or even years? Looking back at it, it feels a bit silly, doesn't it?
Now, as an adult, it's not much different if you want to let your fiat money grow. There are a few options:
Investing money in stocks or futures, with the chance of a higher return, but also a huge amount of risk. After all: we didn't all buy Amazon stock when we should have...

Investing in gold, silver or other precious metals. But let's be honest: not everyone has the possibility to do this. If you can: that's great! If you don't have the resources, then let's explore some other options.

Investing in real estate. Here it's a bit like with precious metals: not everyone can, and after the last financial crash, we've seen many people lose a lot of money, so it's riskier than we used to believe. But of course, if you have the resources for it, there is still money to be made in real estate. At the same time, it's probably the hardest way to increase one's income.

And then there is always the old fashioned way. You could just put your money in a savings account and wait for a very long time to see it increase. These days it's not even worth it to put thousands, tens of thousands or more in a savings account at the bank in the hope for a decent interest payment.

Blogging or vlogging: you could try your hands on creating your own blog, or a vlog on YouTube for instance. However, to be truly successful in this requires hard work and dedication, and of course: time.
It's so much easier with cryptocurrency!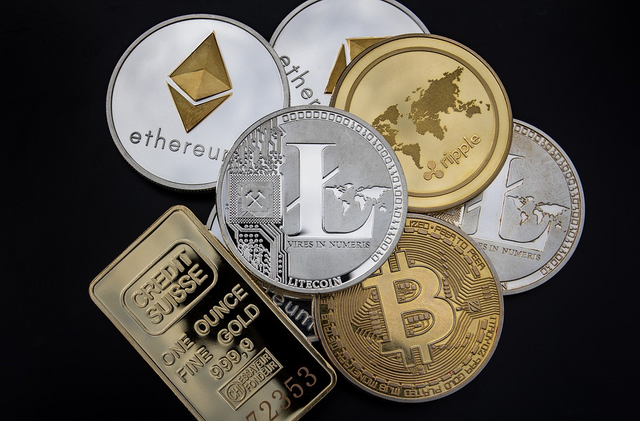 source
Especially now, it's much easier to invest and see your money grow with cryptocurrency. There are several ways to buy cryptocurrency with fiat. Some companies even let someone buy their Bitcoin, and sometimes ETH or other altcoins, with a credit card, making an exchange or trade even easier, and faster.
After acquiring some cryptocurrency at an exchange, there are a few ways to make a profit.
There is the good old way of day-trading. But let's be honest: this isn't for everyone. You'd have to be on top of things all the time, and it can be quite time-consuming, and at times very nerve-wracking.

Hodl: it is always possible to buy some (different) coins, place them in a wallet and just forget about them for a while. Chances are that they've increased in value after some time. This can be after a short period of time if you're lucky, but really you should see it as savings, so it usually stays put for a couple of months, or even a year to produce an increase.

Staking and Masternodes: Some coins and exchanges reward an investor when he holds their coin/token and pays them dividends. The rewards differ from coin to coin, and of course the more you hold, the better the reward will be. It's an excellent way to earn a passive income. Besides this, it is always possible that the value of your coins increases, making it an interesting way to grow your wealth.

There are many different ways evolving each day to grow your income in the crypto world. Even 'free to start' programs, like airdrops. Keeping an eye on the developments in the market is key.
Which is best?
It's hard to say what works best for each individual. What might work for me, doesn't have to be the right thing for you. It is all very personal. There is not really a 'one-size-fits-all' kind of way to increase the value of your hard-earned income. Personally, I usually use a few options to grow my income from cryptocurrency. Recently, I came across Trade.io's Liquidity Pool (LP), and it became one of my favourites, due to its ease of use and straightforwardness.
It works like this:
Trade.io is a relatively new exchange that shares it's profit 50/50 with investors who invest in their liquidity pool.
To participate in the LP, the client needs to have a minimum of 2,500 TIOx tokens (roughly $200.00) that serve as a key to enter the Liquidity Pool. This is then loaned to the pool, and the company pays a share of their profit, in the form of interest, every day.
Of course, as with any investment, there are risks involved with this kind of investment, but I believe it can be kept to a minimum due to the fact that it is possible to draw the tokens plus interest out of the pool after just one calendar day. Personally, I like this, because I am fully in control of my funds and when I want to pull out.
Conclusion
There is not one best way to increase one's wealth. The ideas I mentioned above are all possible ways to do this. Most of them carry a certain amount of risk, and it's up to the individual to make the best possible decision for the best possible outcome. You could try just one of the options, or a combination, or even all of them.
The world of cryptocurrency and blockchain is evolving at such a rate that it's hard to keep up with everything, but it also opens the door to possibilities we would have never dreamed of just a few years ago.
Now it's really up to us to find our personal road to take and make it into the road to financial freedom.
Article by @misslasvegas
Disclaimer: I am not a financial adviser, nor do I give any guarantee or promise in regards to any result that may be obtained from using the above content. The information provided here is for informational and entertainment purposes only. It should not be considered as financial and/or investment advice. No person should make any kind of financial decision without first consulting their own financial adviser and/or conducting their own research and due diligence.