In an extensive and volatile cryptocurrency space like this, the only surety and guarantee to attain success and "Lambo" is tied with our investment levels as a trader. Thus, the opportunity has presented itself, we just need to grab it and make the wisest decision with the trade.io trading competition and the ongoing airdrop of at least 1Million KTOS tokens worth $130,000.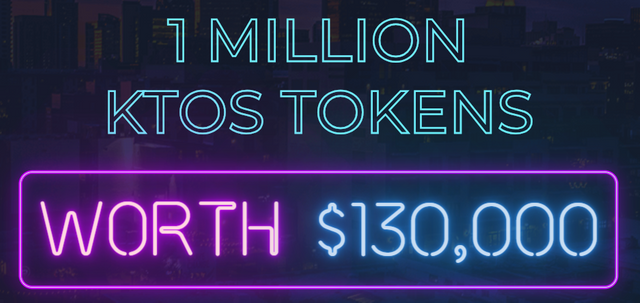 ---
Trade.io is a versatile and updated exchange base in Hong Kong which recently partnered with the World's 1st Blockchain & Cloud-Based Hybrid ERP.
"KRATOS™ - World's 1st Blockchain & Cloud-Based hybrid ERP for physical commodities trading & trade finance. Commodity trading challenges include insufficient trust, manual documentation, and unnecessary intermediaries. These problems often result in significant time-delays and high costs. KRATOS™ is an Ethereum-based platform that employs Blockchain Technology and Smart Contracts to address these challenges. As a result, the KRATOS™ platform delivers transparency, higher efficiency, and less complexity than any other existing system. The use of this platform would result in more timely deliveries and lower costs".
Watch this infograph for more details about Kratos Blockchain.
---
The partnership that existed between Trade.io and Kratos birthed the trading competition and a whopping sum of $130,000 in KTOS tokens (tokens listed with trade.io)
If you are eager to know more about trade.io and how to stand a chance to be among the lucky winners of 1Million KTOS tokens. Then, this is your chance, grab it!

How to join the Trading Competition
I know this is the part you have been waiting for. To qualify for this competition, you must be a registered user on the trade.io exchange. Meanwhile, if you are not a registered user, you can quickly go over to trade.io sign up page but just that only people who registered on or before 23rd January would have had 75 KTOS tokens airdropped to their wallet on the exchange.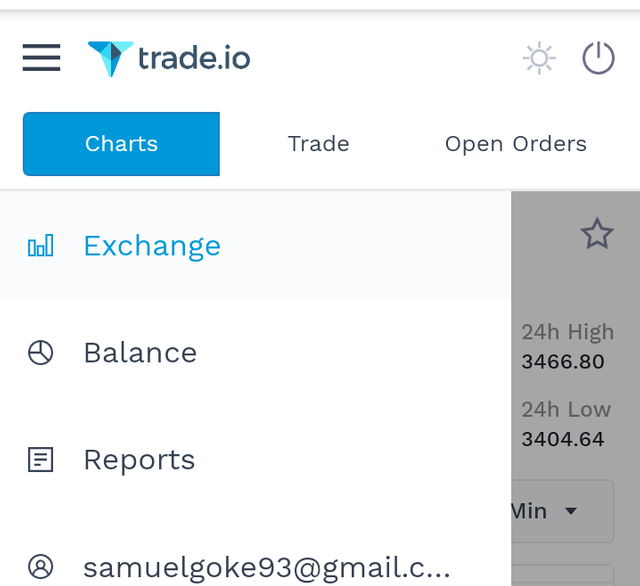 Not too worry, that is not the juicy part, check below.
Note however that, this competition/airdrop has started on 23rd January and it will end on 1st February. That is, you have a few days to grab this opportunity (depending on your time zones) and be among the lucky winners. Having said this, the important thing or the qualifying point(s) that all new and existing traders joining this trading competition needs to know is that the higher their trading volume on the exchange, the higher their chances of winning in the prize pool.
Invariably, this will allow traders to build confidence in their skills and the exchange ( where your treasure lies are where your heart will be).
---
Prize Pool - 1,000,000 KTOS worth $130,000
This is not one of the click-bait headlines or exaggerated metaphors that is not genuine or realistic. See for yourself the distribution stages of the prize pool.
Nb: Highest (trading) volume wins!
| Positions | Prizes |
| --- | --- |
| 1st | 200,000 KTOS |
| 2nd - 3rd | 70,000 KTOS |
| 4th - 10th | 35,000 KTOS |
| 11th - 20th | 20,000 KTOS |
| 21st - 50th | 5,000 KTOS |
| 51st - 80th | 1,500 KTOS |
| 81st - 100th | 1,000 KTOS |
Check your position from the leaderboard on this page. We'll be updating positions and volumes once a day.
---
---
Disclaimer: This blog post or any other related subjects to the tags does not serve as financial advice. Please do your own research before investing in cryptocurrencies or any digital asset.
---
---
Links:
• Airdrop website: https://competitions.trade.io/kratos
• Exchange website: https://exchange.trade.io/
• Registration link: https://competitions.trade.io/kratos?utm_source=BTC&utm_medium=paid&utm_campaign=kratos
• Twitter Handle: https://twitter.com/TradeToken
• Official Tweet: https://twitter.com/TradeToken/status/1087628805555007488
• Trade.io: https://trade.io/en
• Trade.io support link: https://support@trade.io/