Merhaba Arkadaşlar,
Yeni çizimimle sizlerleyim.
Yine bir kadın portresi.
Siyah zemin üzerine beyaz kalemler kullanarak yapmış olduğum bir çalışma. Umarım beğenirsiniz.
Kullandığım Materyaller:
Kara Defter
Beyaz Kuru Boya Kalem
0.7 mm Beyaz Pilot Kalem
Siyah Pilot Kalem
Silgi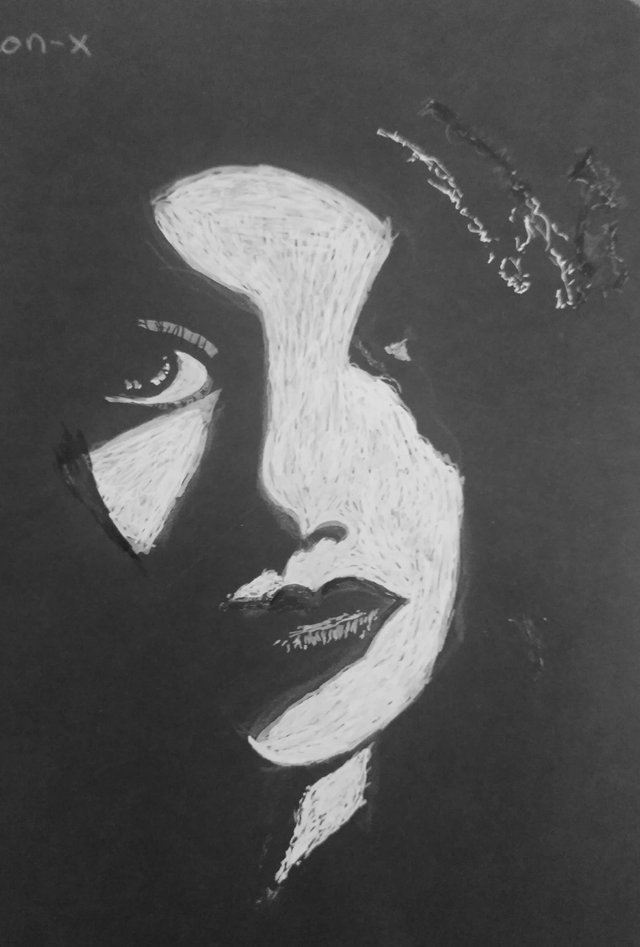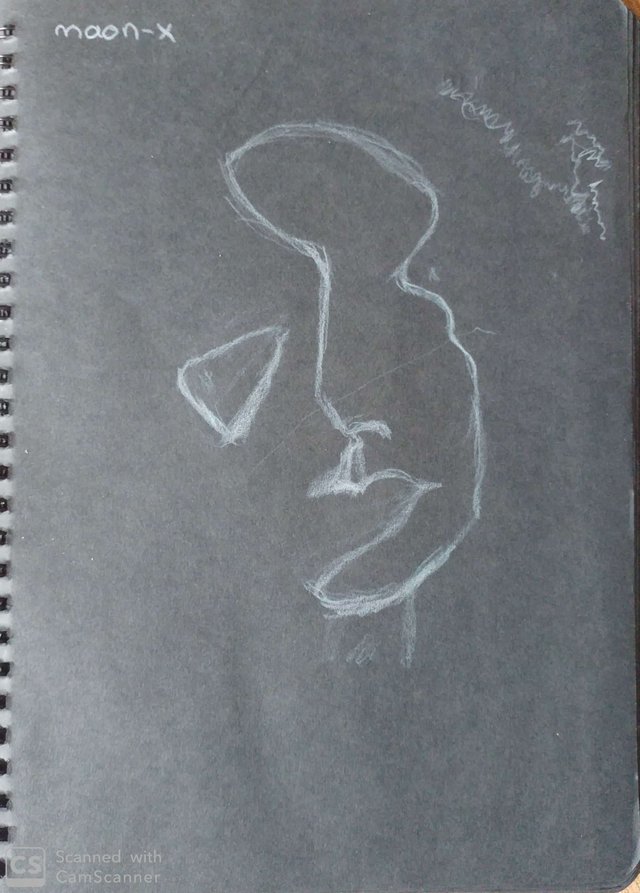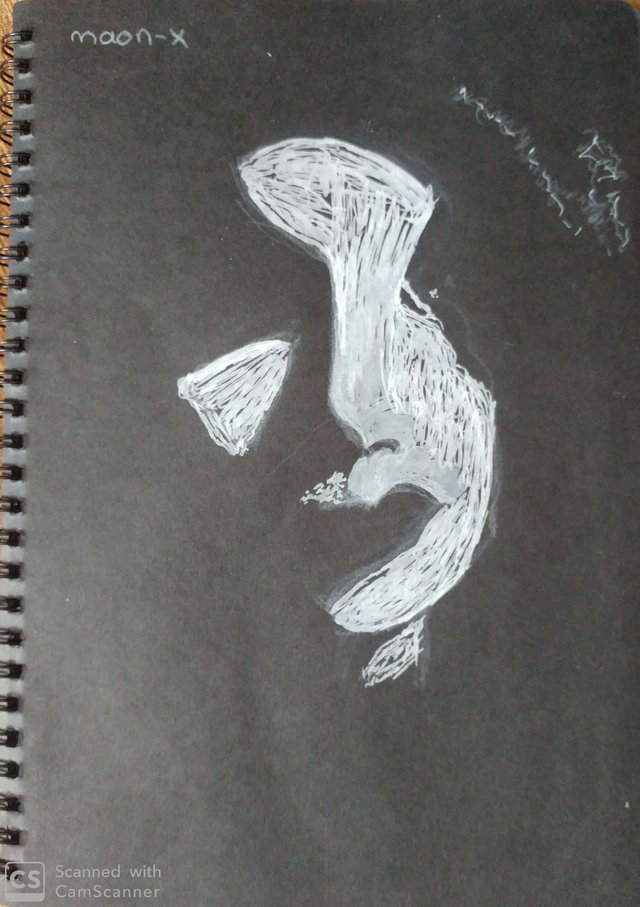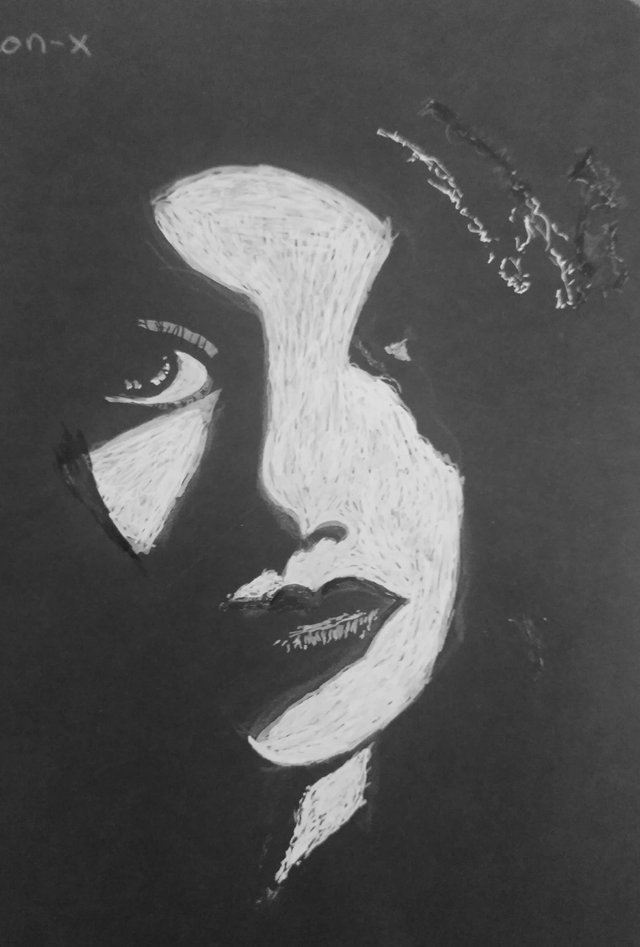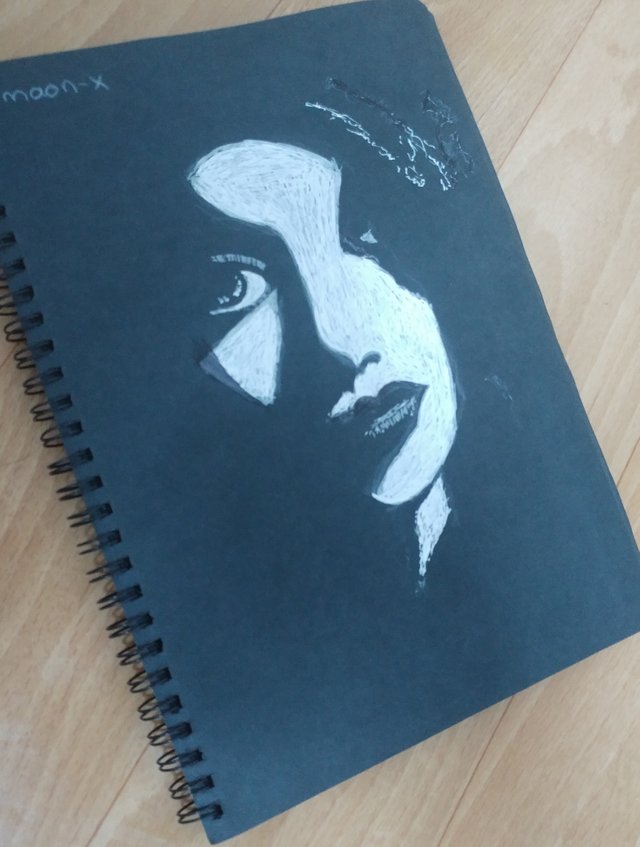 Ne Muazzam bir şey resim yapmak. Çok seviyorum. İnsanı rahatlatıyor.
Ressam Bob Ross'un yaptığı doğa resimlerini çok severdim. Resim Sevinci programıyla TRT 2 kanalında görürdük sık sık. Yarım saatte muhteşem doğa resimleri yapardı.
Yağlı boya ve sulu boya resim yapmak oldukça zahmetli benim için. :)
Sadece bir kağıt ve bir kalemle bile resim yapacak zaman ve ortam bulamıyoruz malesef..
Başka bir çizimde buluşmak dileğiyle.
Hoşça kalın.

Hello friends,
I'm with you with my new drawing.
Portrait of a woman again.
A work I did using white pencils on a black background. I hope you will like it.
Materials I use:
Black Book
White Dry Paint Pen
0.7 mm White Pilot Pen
Black Pilot Pen
Eraser
What a tremendous thing to do in the picture. Love you so much. It comforts you.
I loved the nature paintings made by painter Bob Ross. With the Picture Joy program, we often saw it on the TRT 2 channel. In half an hour, he used to paint amazing nature.
Oil painting and watercolor painting is quite troublesome for me. :)
Unfortunately, we cannot find the time and environment to make a picture with just a paper and a pen.
Hope to meet you in another drawing.
Goodbye.