Too Good To Go
Today I fetch food to Espresso Cafe and Deli de Luca.
I´m very satisfied with what I got. They are so tasty and delicious.
Below I got it from Espresso Cafe for 39nok in one pack. 4 croissant, 2 with hand and cheese inside and other delicious sandwiches.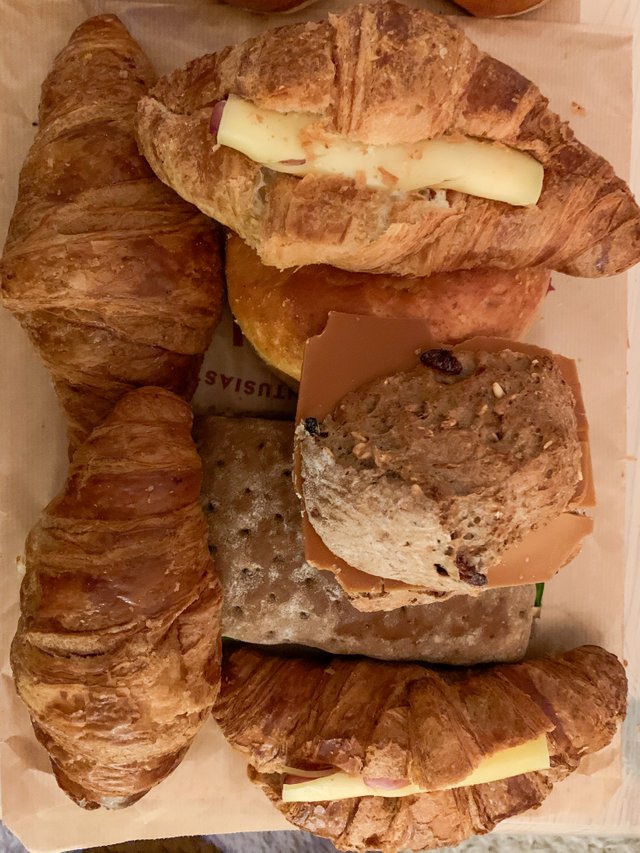 Below is from Deli de Luca. It has 2 sandwiches and 5 sweet rolls for also 39nok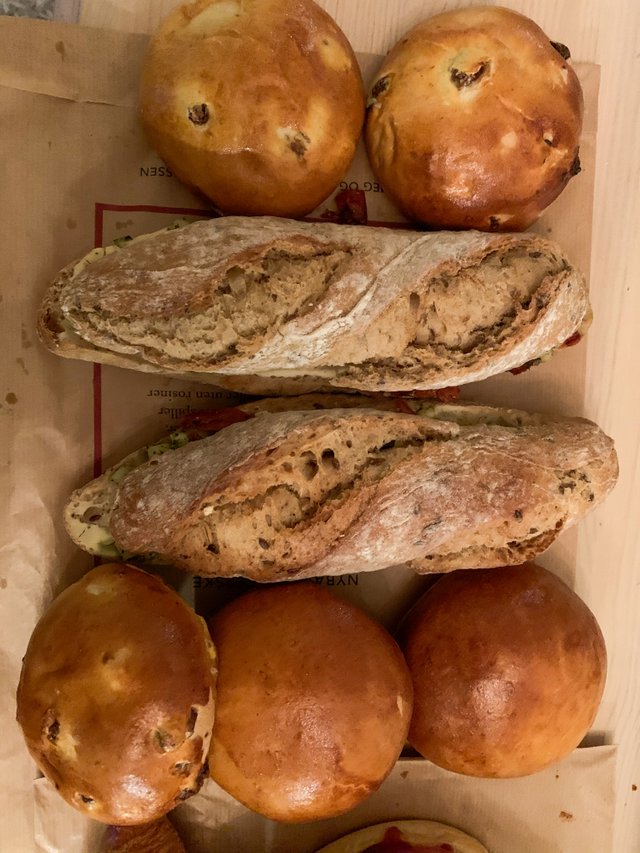 As you can see, it saves money. We got a night snacks and for breakfast tomorrow.