Thanks for being with us!
New Stockholders, We welcome you once again!
Our Team is working both online and Offline Redfish Awareness!
To continue giving back to the community
We consider all 100 minimum coins holders as our Stockholder
And we give percentage according to their holdings
We also maintain that Every stockholder will have full control of their coins
So, a Snapshot were taken and every 25th of the month you will receive your Monthly Shares!
The more numbers of coins you hold, the higher the % you get
We continue giving since 2017
And we plan for long term!
Redfish Current Value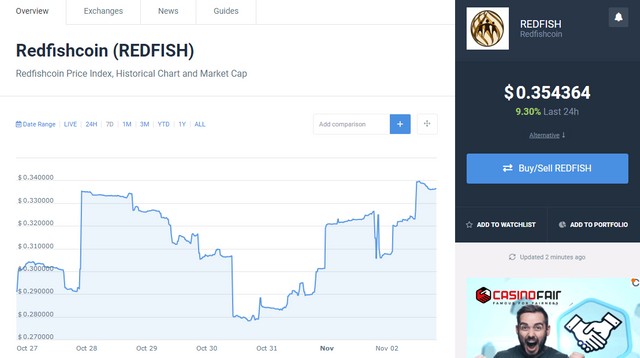 1 Redfish is $0.35
0.19 Waves/Redfish
0.000055 BTC/Redfish
And good news is you can get redfish FREE via PoP
Check here: Proof of Participation Post
Redfishcoin Earnings!
hold minimum of 100 Redfish to earn 3% monthly Staking!
hold minimum of 500 Redfish to earn 5% monthly staking!
Hold minimum of 1000 Redfish to earn 7-10% monthly staking!
Get Free Redfishcoin Via PoP