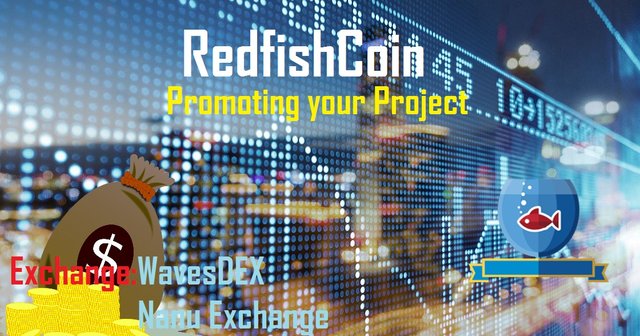 Redfishcoin is a verified Waves Assets of Steemit Redfish Community. Monthly Steemit shares is the way of giving back to the community rewarding the Redfish Stockholders since 2017
---
Service and Rewards
Steemit Publication
Medium Publication
Retweet Campaign
Airdrop Campaign
Monthly Shares
1 Million Token Supply
Buy Back Program
Awesome Bonus token
Royalty Rewards
PoP Steemit Promotion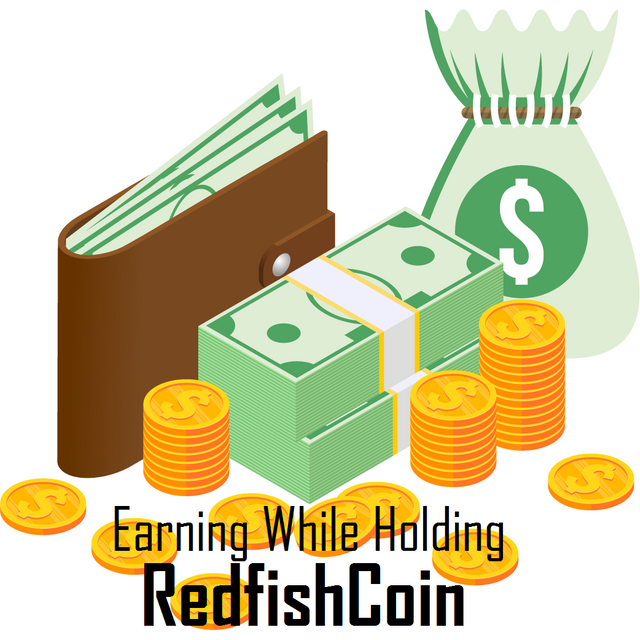 WHAT ARE MONTHLY SHARES CONTRACT FOR 2019?
20 Redfish holding, earn 2% monthly Shares
50 Redfish holding, earn 3% monthly Shares
100 Redfish holding, earn 3% monthly Shares & Rewards
500 Redfish holding, earn 5% monthly Shares & Rewards
1000 Redfish holding, earn 7% monthly Shares & Rewards
2000 Redfish holding, earn 7.5% monthly Shares & Rewards
Monthly shares are optional way of rewarding RedfishCoin supporters/Holders. Another way of stabilizing Redfish Value. It is subject to change every contract/terms. It does not guarantee to earn huge profit nor promised large shares. It may not apply to you if you are not long term holder.
2/25/2019 Redfishcoin Stockholders Payment Report
Another Month have come to passed and yet we are still actively giving monthly shares through Bear/Bull Markets season. Today, we had given about 41 Redfish holders and already receive their shares according to the numbers of their holding. We are waiting for more investor to come once our team are finished on working for furtheir campaign.
RedfishCoin on WavesDEX
We can trade Redfish on WavesDEX and on Nanu Exchange. But we are looking more to Redfish/Waves pair.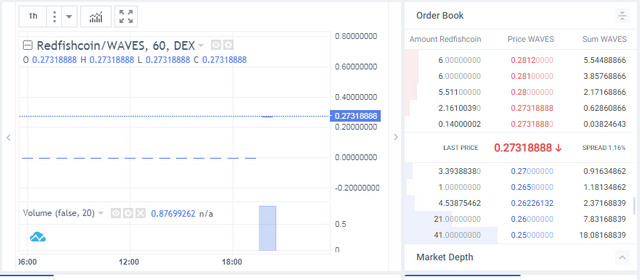 Current Redfish trade value
1 Redfish is $0.72
Selling orders at 0.2731 Waves
Buying orders at 0.27 Waves
Better days with BetterToken
We are now waiting for the response of Bettertoken admin as we passed the needs information to qualify. We are hopefull and positive that the Bettertoken team will considered our project qualified as we keep fulfilling the terms and rewards we promised. Kindly check the new website as this will be our Official site, https://redfishcoin.com
Also, the door of promoting your project is open. We accept RedfishCoin as payment for publishing and promotion on steemit articles as low as 10 Redfishcoin only.
Once we get the qualified status, our ticker will be change to REDF as REDFISH ticker is too long to exchange Market name standard. Also, we will send change of information to the market porfolio such as coingecko and alike.
Second RedfishCoin Airdrops
The forgotten form of 2nd Redfish airdrop was been open and only those qualifed receive the said airdrops. Last September 2018, we launch the second Airdrops as per request of many people missed the 1st airdrop but open only to all 10 Redfish minimum holders only to avoid fake accounts that will dump only in the market and cause price reduction. about 60 plus Addresses qualified the 2nd airdrops and it was distributed now!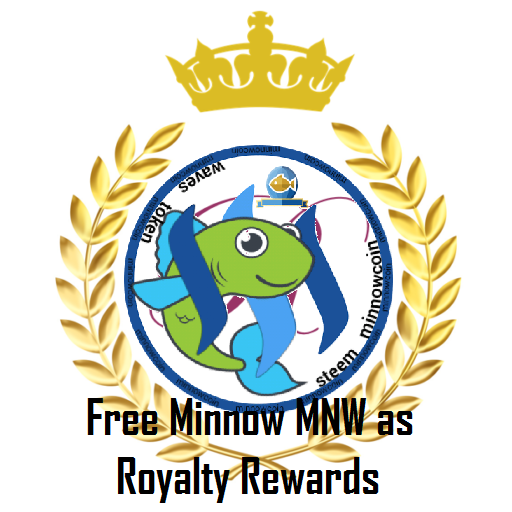 Minting Minnow MNW Token
Minnow MNW token was created and designed as Royalty Rewards to all 100 minimum Redfish holders. You can sell it once you receive it. The value to be given were about $0.40-$0.50. There is only 1 token created with 6 Decimals and it was valued super high as it was very rare and for giveaways only. You can buy them on Market and no free MNW was given to random people but to the Redfish Holders only!
Isn't it amazing that more and more coins you get just by HOLDING?
We welcome NEW REDFISH Stockholders!
HODL Patiently and get your rewards until next Payout!
Proof of Participation Post
Get 0.1 redfish/submit
upvote and resteem this post
comment your; waves address
Receive Redfish after Verification!