Freewrite: sound check!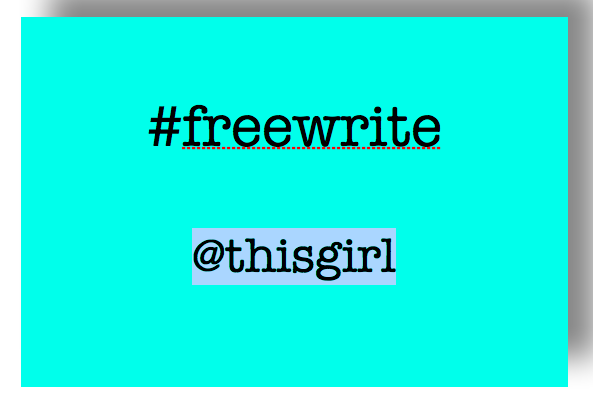 "Sound check!" squeaked Svetlana excitedly.  It was her first day at her job as the new voice for the brand of Russian cigarettes.  The ones that transform you into a 6 feet tall beauty with blond hair, blue eyes, and pearly white teeth.
"One, two, three."
"Test. One, two, three."
"Check, check."
"Can you hear me?"
Marko could not hear a word from the other side of the window, but knew that Svetlana was speaking.  He could see her full lips move, and could not help thinking of what else he would do to those lips.  He gestured to her by rotating his hand in a circular motion as if his whole arm was a giant Q Tip, and he had the sudden urge to clean his hear.
"One, two, three. Test."
Still nothing.
Nothing.
And nothing.
But by then, Marko was completely smitten with Svetlana and her red lipstick, Svetlana all legs and breasts, Svetlana queen of Ukraine, and queen of his heart. 
[email protected]@[email protected]
Get liberated and freewrite too!  Look up @mariannewest to see how her creative genius got half of us to write freely and on command for 5 minutes a day.  
Check out this other short story from me with a different Svetlana. Apparently, I like the name Svetlana a lot.